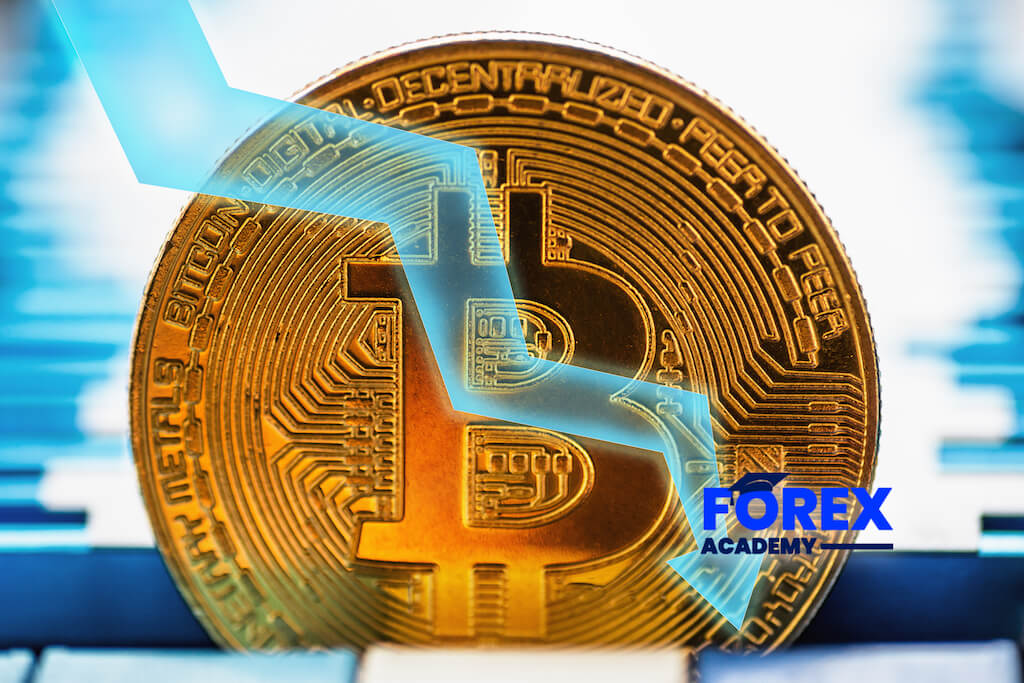 Bitcoin breached the $8,000 early morning today, as the bearish sentiment keep persisting in the crypto sector. That lack of buyers is creating a pronounced bearish trend in the whole sector. This weekend, Bitcoin lost another 5% Bitcoin Cash(-5.55%), Binance Coin(-5.82%), Monero(-5.05%) and DASH(-6.2%) lead the loses.  The Market Capitalisation of the sector went further to $207.9 billion.
The heatmap below shows the price change of coins and tokens during the weekend.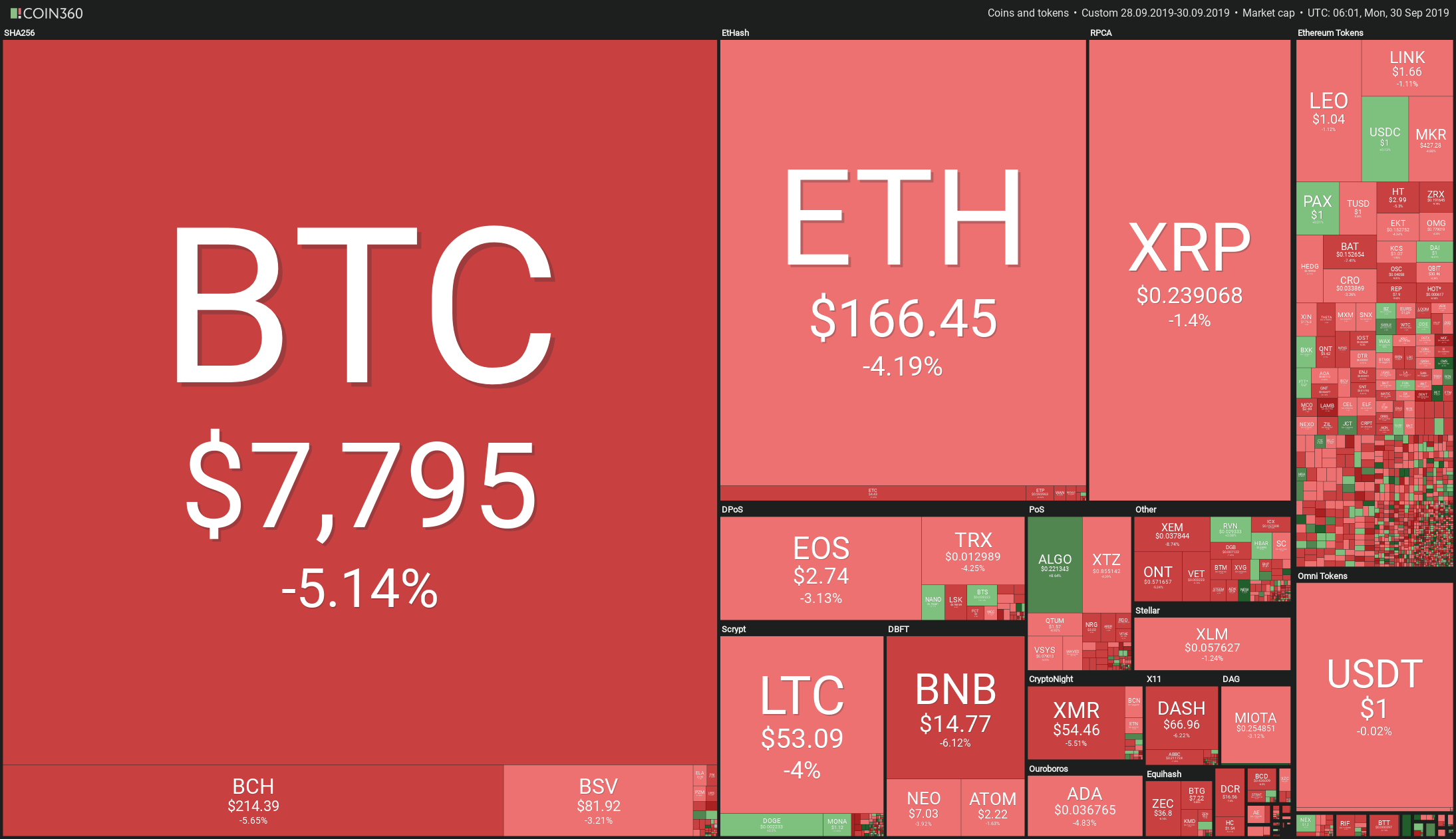 The News Front
The Ukranian government is planning to legalize cryptocurrency. That is so according to a report published by an independent Ukranian news media. Currently, cryptocurrencies are not illegal in Ukraine. This step is a government move to regulate it and benefit via taxation. Source: The Block.
JP Morgan strategist Nikolaos Panigirtzoglou claims Bakkt's launch of a physically-settled Bitcoin Futures contract was the reason for the Bitcoin 20% drop. Source: dailyhodl.com.
Denis Baykov has been fined the value of $7,000 by Russian authorities after mining bitcoin using a supercomputer able to petaflop speeds from an old Russian nuclear facility in Sarov, western Russia. Source beincripto.com.
Google has created a 50qbit computer able to execute in minutes what would have taken 20,000 yeats using a regular computer. Besides that, quantum computing is not a threat to crypto-assets, according to a news piece by bitcoinnews.com.
---
Technical analysis
Bitcoin
Today, bitcoin definitively broke the $8,000 support level and confirmed, also, the breach of the 200-day MA. On the daily chart, we see also the price has also broken the lower trendline of the descending wedge to the downside.
The next level to break is the $7,700 and, next, we could observe if the supply zone below $7,725 is able to hold prices and stop the downward evolution of the price, to, at least, experience a bounce.
---
Ethereum
Ethereum's bounce ended, although the price has not broken the $166 support. We see the price moving slightly below the -1 Bollinger line, which means a downward pressure to prices. That, combined with the bitcoin weakness, makes us think ETH will continue descending to test $160 at least. But we can't be surprised if $152 is reached in the coming days.
---
Ripple
Ripple seems to keep holding inside the range between 0.234 and 0.2468, besides the persistent BTC weakness. Today the price is losing 1% while bitcoin is -3.55% down. That shows there is some hidden buying power holding its price. The current sideways channel and technical indicators still show the price is in a downtrend, though. That and another BTC downward spike may force this token to break its support. The best course of action is to be in the sidelines while this is resolved.