BDSwiss is a forex broker based in Zurich, Switzerland, however, it is now located in Mauritius and was founded in 2012. Claiming to have over 1 million registered accounts, 30+ billion forex volume per month and 10.2+ million yearly transactions BDSwiss aims to provide competitive trading environments and top quality support. In this review, we will be diving into what BDSwiss really offers so you can decide if they are the right broker for you.
Account Types
There are three main account types on offer from BDSwiss and each offer different features and have different entry requirements, we will take a little look at them below.
Basic Account: The basic account is the entry-level account from BDSwiss, it has spread starting from 1.5 pips and has no commission on CFDs, there is also no subscription plan for this account. There are over 250 different instruments to trade and lot sizes start from 0.01 lots and go up to 50 lots, leverage on the account can be as high as 1:500. The account can use all trading platforms (we will look at these in the next section of the review) and has access to some basic education and trading tools. There are 150+ payment options and no deposit fees, withdrawals are also instant with this account. Finally, there is 24/5 support in over 20 native languages.
Raw Spread Account: The raw spread account has a few different variations due to a subscription model, we will go over the basics and then look at that, the account has raw spreads so they begin at 0 pips, there is also no commission on CFDs. The account can trade on forex and gold pairs and has a starting lot size of 0.01 lots and a maximum of 10 lots, leverage can be as high as 1:500. The account can use all trading platforms except for MetaTrader 5 and has access to some basic education and trading tools. The account has no deposit fees and instant withdrawals and has access to a 24/5 support team in 20+ native languages.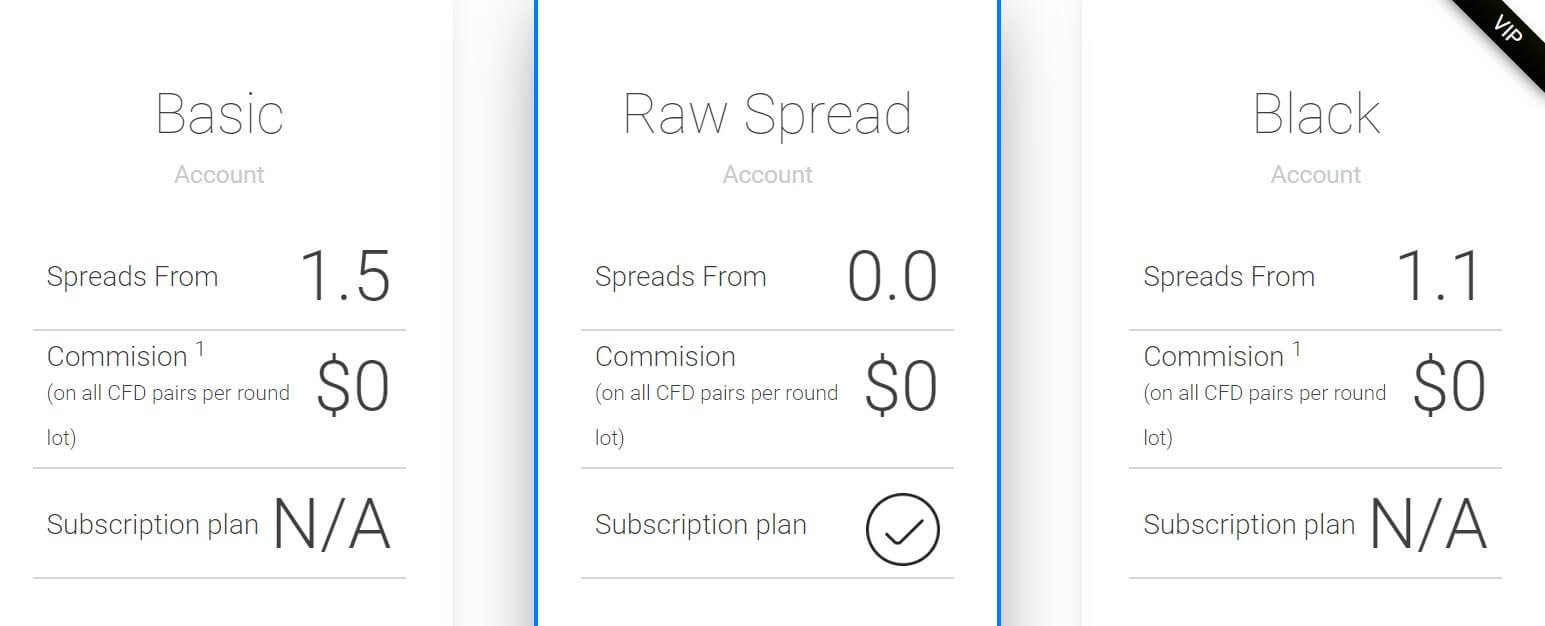 When using a raw spread account there are three different subscription models which are based on your monthly transaction fees, between $0 – $50,000 there is an estimated $1/m fee (Raw Trial), between $50,001 – $1,000,000 there is an estimated 29/mo fee (Raw Grow) and between $1,000,001 – $3,000,000 an estimated $79/mo fee (Raw Pro). All accounts come with zero commission and zero funding fees, the Raw Pro, however, comes with a free VPS and historical tick data. The Raw Trial account has access to only major forex pairs, the Raw Grow and Raw Pro accounts have access to forex majors, forex minors, and Gold.
Black (VIP) Account: The Black account goes back to a more traditional style of account, it has a starting spread of 1.1 pips and does not have any commissions or subscription plan. It has access to over 250 assets and trades start at 0.1 lots with a maximum of 50 lots. Leverage remains the same as 1:500 as a maximum, the account can use all available trading platforms to trade with. This account comes with a vast amount of analysis, trading too,s and educational tools, it also has no fees for deposits and instant withdrawals. The account comes with 24/5 support as well as a dedicated account manager.
Platforms
There are a few different options available when it comes to trading platforms, let's have a little look at what they are.
MT4: MetaTrader 4 continues to rank as the #1 platform in the world. In addition to the benefits mentioned below, the platform offers many other features such as a variety of trade execution features, trade alerts, email notifications, and more.
An easy to use interface
Regularly updated news feeds directly on the platform
Free preprogrammed analytical tools
The ability to overlay analytical studies
Multiple charting and analysis options
Multi-language features
Daily account statements
Real-time client account summary
Including account equity, floating profit and loss, etc.
Being compatible with BDSwiss Web Trader and mobile apps
MT5: While MT4 might be the top-rated Forex platform, for the time being, MetaTrader 5 is currently the world's most advanced FX platform. The BDSwiss version of MT5 is the latest and most advanced of the MetaTrader platform family. It offers all the most important features of MT4, but adds even more advanced trading tools and indicators to enable traders who wish to maintain more control over their trades while making more informed trade decisions using cutting-edge market analysis.
BDSwiss Mobile App: The BDSwiss Mobile App is a multi-awarded Mobile App that features a user-friendly trading interface that allows you to place and manage your trades on the go while using the same tools and features as those available on our desktop platform.
BDSwiss WebTrader: The BDSwiss WebTrader Platform was exclusively developed in house, to better cater to the needs of our growing client base. Focusing on simplicity, reliability, and speed, the new BDSwiss WebTrader delivers an unparalleled trading experience accessible from all browsers and operating systems.
Leverage
Leverage on all accounts can go as high as 1:500, the leverage can be selected when opening up ana account from a selection of different amounts, once an account is open, if you wish to change the leverage on the account then be sure to get in contact with the customer service team who should be able to assist you.

Trade Sizes
Trade sizes vary from account to account, if using the basic account then the trade sizes start at 0.01 lots (also known as a micro lot) and go up in increments of 0.01 lots so the next trade would be 0.02 lots and then 0.03 lots. There is a maximum trade size of 50 lots which is a good amount and not too high to make it harder for liquidity providers to execute the trades quickly and without any slippage.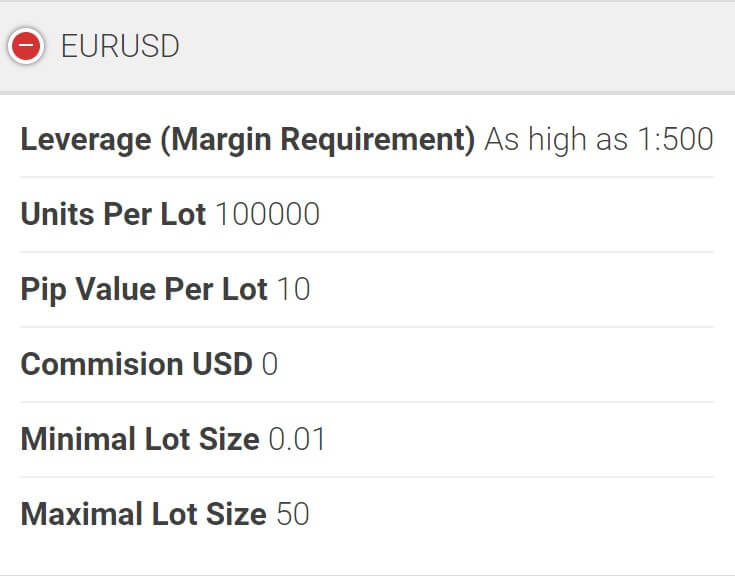 When using the Raw Spread account then the trades also start at 0.01 lots and go up in increments of 0.01 lots however the maximum trade size is now 10 lots. The Black account has a minimal trade size of 0.1 lots (also known as a mini lot) and goes up in increments of 0.1 lots so the next trade would be 0.2 lots and then 0.3 lots. This account has maximum trade size of 50 lots.

Trading Costs
The basic and black accounts do not have any additional trading costs on top of the spreads which we will look at later in this review. The Raw Spread account has a different payment structure and is based on a subscription model. The amount that you pay will depend on the account type you have and also the trading volume, only estimates are given and are as follows:
Raw Trial: Transaction volume between $0 – $50,000 will have an estimated fee of $1 per month.
Raw Grow: Transaction volume between $50,001 – $1,000,000 will have an estimated fee of $29 per month.
Raw Pro: Transaction volume between $1,000,001 – $3,000,000 will have an estimated cost of $79 per month.
Swap fees are also present and are a few that can be either negative or positive and are charged for holding trades overnight, these fees can be viewed wither on the BDSwiss website or within your selected trading platform. It should also be noted that if no trading activity occurs for over 90 days, we charge a monthly fee of 10% which will be deducted from your account balance.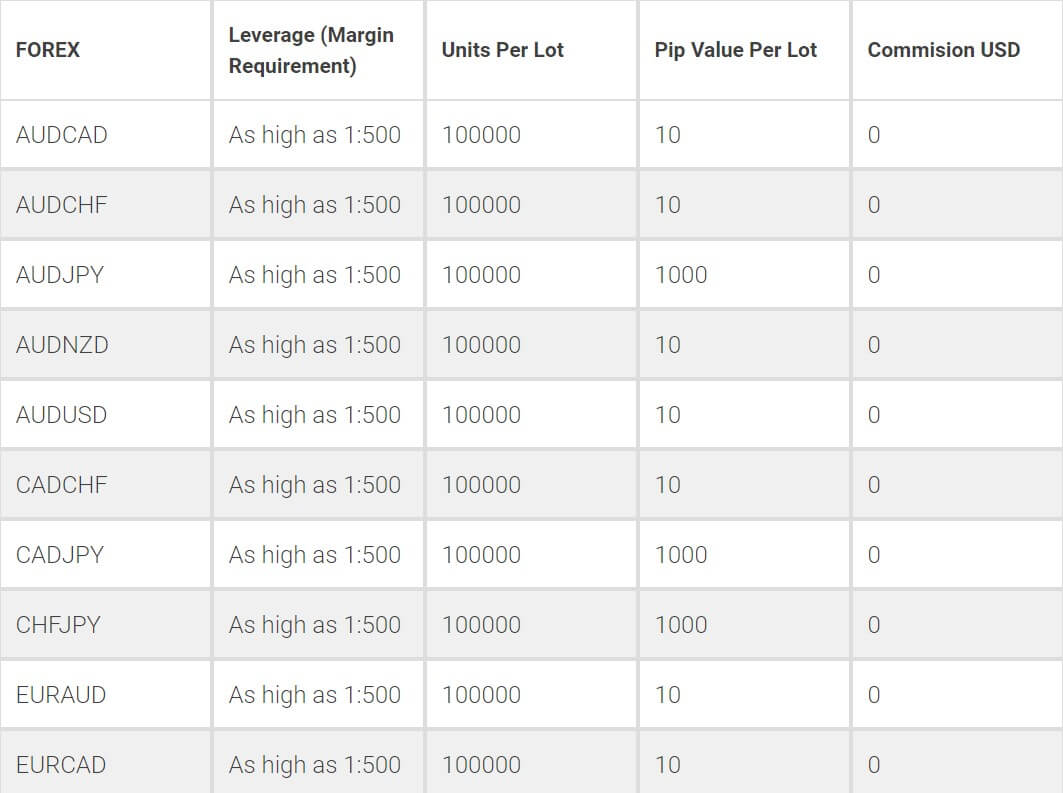 Assets
Plenty on offer when it comes to assets and instruments, they have been broken down into 5 different categories which we will take a look at a few different examples of them.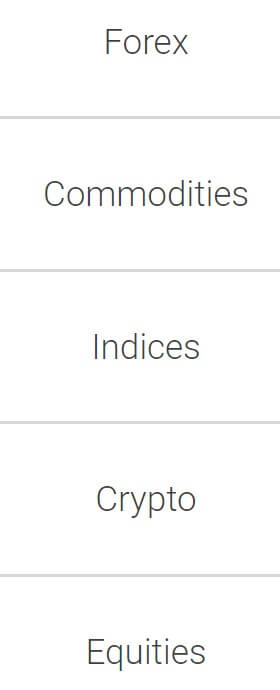 Forex Pairs: 50+ pairs in total which include major pairs, minor pairs and a selection of exotics, some examples are GBP/USD, EUR/JPY., EUR/USD and EUR/CHF.
Indices: Major stocks from Wall Street to the Netherlands are available, the site states 10+ are available, some examples are Ger 30, US 30, NAS 100 and GBR 100.
Commodities: A wide range of commodities is what the site states, but it also states 5+ which is not a wide range, some examples are Gold, Silver, US Oil, and Coffee.
Equities: Hundreds of shares from some of the best-performing companies such as Amazon, Apple, Google and Microsoft, the site states that there are 140+ equities on offer.
Cryptocurrencies: The site states that there are over 20 cryptocurrency pairs to trade including BTCUSD, ETHUSD, XRPUSD, and LTCUSD, it is great to see cryptocurrencies making an appearance as they are quickly becoming a popular trading asset due to the high volatility and profit opportunities.
Spreads
Spread swill depends on a few different aspects, the first being the account type that you are using. The Basic account has spreads starting from 1.5 pips, the Black has spreads starting from 1.1 pips and the Raw Spread account has spreads starting from as low as 0 pips.
Different assets and instruments also have different starting spreads, so while the spread for an asset like GBP/JPY maybe 1.4 pips, for a pair like AUD/NZD it maybe 1.9 pips, so be sure to check the asset that you are trading for their individual spreads. The spreads are also variable (also known as floating) which means they move with the markets when there is a lot of volatility in the markets they will be seen higher as they widen with movement, so while the minimum may be stated as 1.5 pips, in reality, they will often be seen higher.
Minimum Deposit
The minimum amount to deposit ios $100, this is for both opening accounts and for any subsequent top-up deposits.
Deposit Methods & Costs
There are a few different deposit methods available including Credit / Debit Cards, Trustly Online Banking, Skrill, Neteller, Wire Transfer, Credit Card, Bitcash, Ethereum, and Bitcoin. BDSwiss does not charge any fees for depositing, but be sure to check out the processor that you are using to ensure that they do not add any fees of their own. It is great to see a couple of cryptocurrencies being available as many newer traders are using digital currencies as their preferred method of deposit and withdrawal.

Withdrawal Methods & Costs
The same methods are available to withdraw as they were to deposit, for clarification, these are Credit / Debit Cards, Trustly Online Banking, Skrill, Neteller, Wire Transfer, Credit Card, Bitcash, Ethereum, and Bitcoin. There are also no fees for withdrawing which is great to see, however, be sure to check with your bank or processor to ensure that they do not add any fees of their own.
Withdrawal Processing & Wait Time
BDSwiss aim to process all withdrawals within 24 hours of receiving the request, the amount of time after that depends on the method used, for cryptocurrencies it will take as long as it does for there to be enough confirmations on the network, for e-wallets it is normally around 30 minutes after processing and for Credit / Debit cards as well as Bank Transfers it can take up to 1 – 5 additional working days for the money to become available to you.
Bonuses & Promotions
We could not see any mention of bonuses or promotions on the BDSwiss website so it does not appear that there is any action at this point in time, this does not mean that there won't be in the future so if you are looking for bonuses, be sure to check back regularly or get in contact with the support team to see if there are any upcoming promotions.
Educational & Trading Tools
There is quite a lot on offer in regards to education and tools which is great to see, we will try to give a very brief overview of what is there.
Education: There is a trading academy which is broken down into further categories, there are basic, intermediate and advanced courses. These courses look at different aspects of trading such as what forex is, different types of analysis and how to use different trading platforms and tools. It seems to be quite in-depth so if you are just starting out it could potentially be quite helpful. There are also educational events which are just another name for webinars and seminars. These webinars are daily so you should be able to catch them quite regularly, they are also recorded so you can view the past webinars on the site also.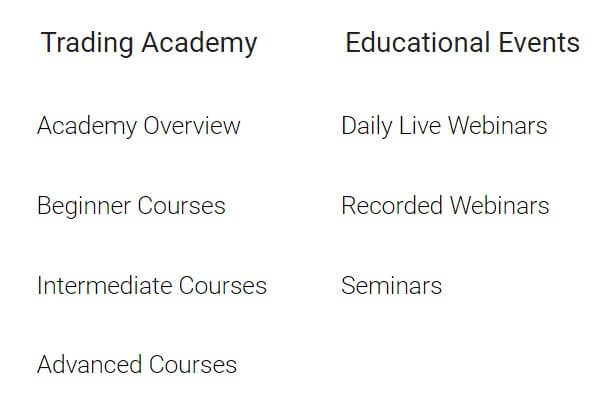 Analysis: The analysis is also broken down into a few different sections, there are daily trading alerts that are done via telegram and these can give you ideas of which trades to take. There is then an economic calendar that tells you of any upcoming news events and which markets they may effect along with a news section which tells you what actually happened in the news. Autochartist which is a user-friendly and intuitive interface that monitors markets 24 hours a day and automatically alerts traders whenever new trading opportunities are identified!
There is also a free VPS available to those on a Black account.
Customer Service
BDSwiss has made it very easy to get in contact with them offering a number of different ways. You can use Whatsapp, Telegram or Live Chat in order to speak to someone digitally in a chat setting. You can also use email to send an email directly to the support team, finally, you can request a callback.

There are a number of different languages available including English, German, Italian, Spanish, French, Greek, Swiss-German, Swiss-French, Swiss Italian and Portuguese, each having their own phone number to ring.
There is also an online form to fill in and you will then get a reply via email, or you can email the support team or marketing team directly.

Demo Account
When signing up for an account you are automatically given a demo account, the account has a balance of 10,000 (base currency). The demo account is only available with MetaTrader 4 and for some reason, we were not able to change the leverage from 1:1000 which is higher than any account BDSwiss allow, so it is strange to be stuck on that amount. The accounts seem to last indefinitely and should remain active as long as you need them to.
Countries Accepted
The website does not state which counties are allowed and which are not, so we would be recommending that you get in contact with the customer service team to find out if you are eligible for an account or not.

Conclusion
BDSwiss offers some very competitive if not confusing (looking at you raw spread subscription) trading conditions, their spreads are reasonable and there is no added commission. There is a lot of transparency when it comes to the services being offered, however the only information about deposits and withdrawals was available once you had already signed up, the options available though are great and offer a lot of diversity along with no deposit or withdrawal fees. Asset wise you should be able to find something to trade and it is great to see the crypto world coming to BDSwiss too. All of this along with plenty of ways to get in contact with the customer service team can make BDSwiss an appealing place to trade.