Retail Interest for Bitcoin on the Rise as the Cryptocurrency Reaches New All-Time Highs
Twitter analytics data indicates an increase in interest in Bitcoin. Social media interest in the largest digital currency by market cap sets new records across numerous key metrics as Bitcoin continues to post new all-time highs well into the $30,000s.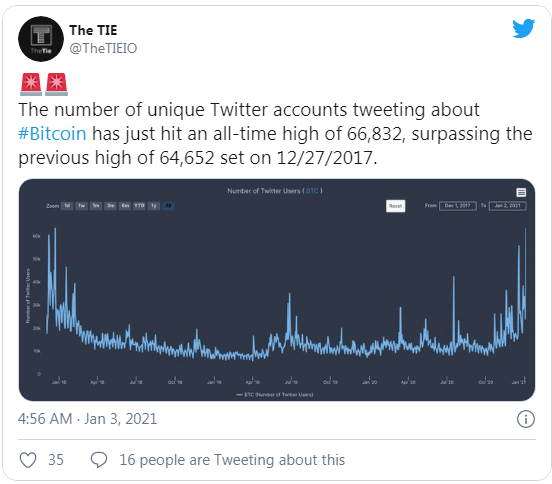 In a tweet that came out on Jan 2, the official handle for The TIE, a cryptocurrency data analytics firm, showed that the number of unique Twitter handles tweeting about Bitcoin has hit a new all-time high. The previous number was set during the peak of the 2017 bull run and counted around 64,000 daily tweets at that time. However, the current number eclipsed that.
Joshua Frank, CEO of The TIE, posted additional information indicating that the interest is just starting to grow. It is not limited to Bitcoin but rather extends to most cryptocurrencies.

According to Frank, since The TIE's post on Twitter that showed the number of unique handles posting about Bitcoin rising above 70,000 in one day for the first time ever, the new total monthly tweet volume has eclipsed the December 2017 tweet count high of 135,000 and reached 140,000. In addition to this, the overall number of tweets about crypto has also hit a new high of nearly 250,000 in a 24-hour period.

The increased volume isn't limited only to Twitter, however. Google search volume for the term "Bitcoin" is slowly climbing in stride with the cryptocurrency's price. On top of that, phrases such as "how to buy bitcoin" are soaring as well.
On the other hand, searches for "how to buy Ethereum" remain rather low, despite a 24-hour gain of 20% to as high as $950.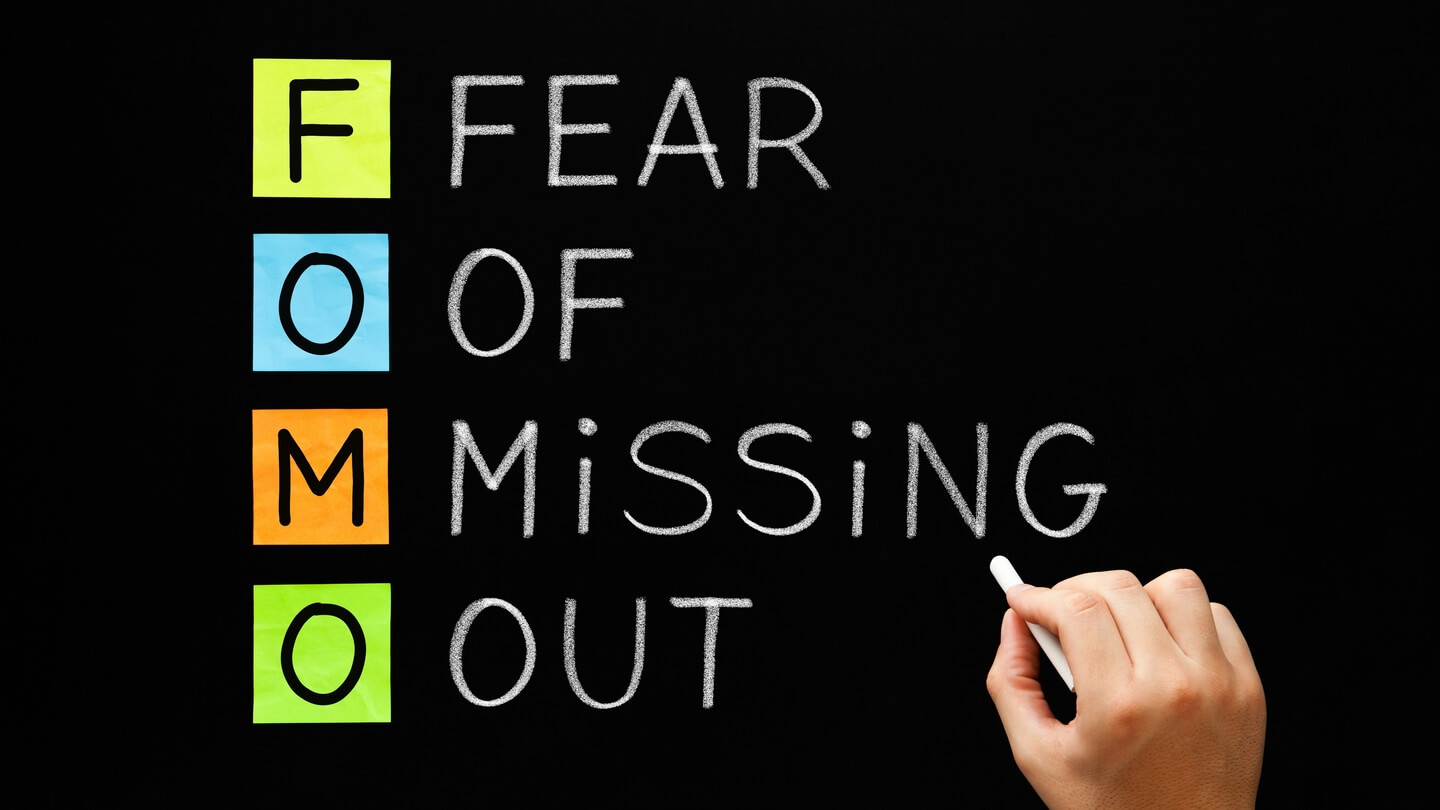 Many have speculated that the increase in interest is due to "FOMO" coming from institutions, which, alongside with a large supply shortage, further pushed the price up.