Price action traders love to see the price consolidates and makes a breakout towards the trend direction. Consolidation offers better risk-reward as well as a better chance of winning a trade. In today's lesson, we are going to demonstrate an example of a consolidation, which is rather unusual. Let us proceed.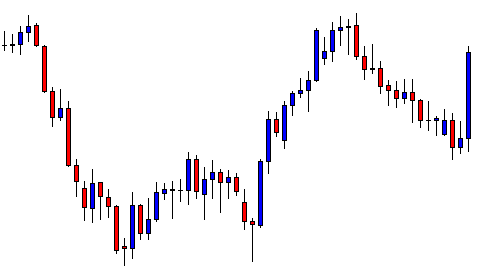 This is a daily chart. The chart shows that the price produces a bullish engulfing candle at a flipped level of support. The daily-H4 chart combination traders may flip over to the H4 chart for the price to consolidate and a bullish breakout to go long on the pair. Let us flip over to the H4 chart.

The H4 chart shows that the price heads towards the North by producing bullish candles consecutively. The buyers shall wait for the price to find its support, consolidates, and makes a bullish breakout. Let us proceed to the next chart.
The chart produces another candle, which has a bullish body. In naked eyes, it is a bullish candle, but it is not. It is an Inside bar, which closes within the level of resistance. Let us have a look at the next chart.

The next candle has a little bullish body as well. Many traders may think that the price is still with the bull. Do not get trapped here. The candle closes within the level of resistance again. The price has not found its support yet. However, it has been on a tricky consolidation.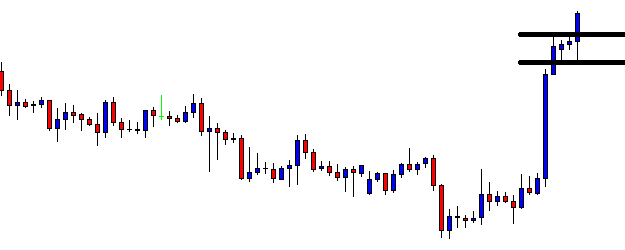 Look at the last candle, which closes above the level of resistance. The price bounces at the level where the first candle (Inside Bar) bounced. Since a bullish engulfing candle breaks the level of resistance, technically traders may trigger a long entry right after the candle closes. Let us proceed to the next chart to find out how the trade goes.
The price keeps heading towards the North for two more candles. As it seems, it may go towards the North further. An unusual consolidation and an explicit breakout seem to work wonderfully well for the buyers here. We usually see that price consolidates by producing bearish candles on a bullish market and vice versa. In this example, we have seen that the price may consolidate by producing inside bars as well. An Inside bar/s may confuse us. It may make us think the price is not on consolidation. Now we know consolidation sometimes may look different. However, it works as well as usual consolidation.