VideForex is an offshore FX broker that has been in operation since 2017. Based in Seychelles, this broker operates as part of the Vanuatu-based Finance Group Corporation. Offering proprietary trading software and a unique spin on customer support, we set out to complete an exhaustive VideoForex review that would allow all traders to understand exactly what this brokerage has to offer.
Account Types
There are three account types to choose from, including Bronze, Silver, and Gold. Each of the three offers their own set of features, but the shared features of the three include 247 support, 1-hour withdrawals, free demo accounts, and the provision of a copy trading tool. After that, there are some variances between the account types, so we've listed all of the features of each below.
Bronze account features:
24/7 Live video chat support
Withdrawals in 1 hour
Demo account
Copy Trading tool
Bonus +20%
Silver account features:
24/7 Live video chat support
Withdrawals in 1 hour
Demo account
Copy Trading tool
Master class (web session)
Bonus +50%
First 3 risk-free trades
Gold account features:
24/7 Live video chat support
Withdrawals in 1 hour
Demo account
Copy Trading tool
Master class (web session)
Personal success manager
Bonus +100%
First 3 risk-free trades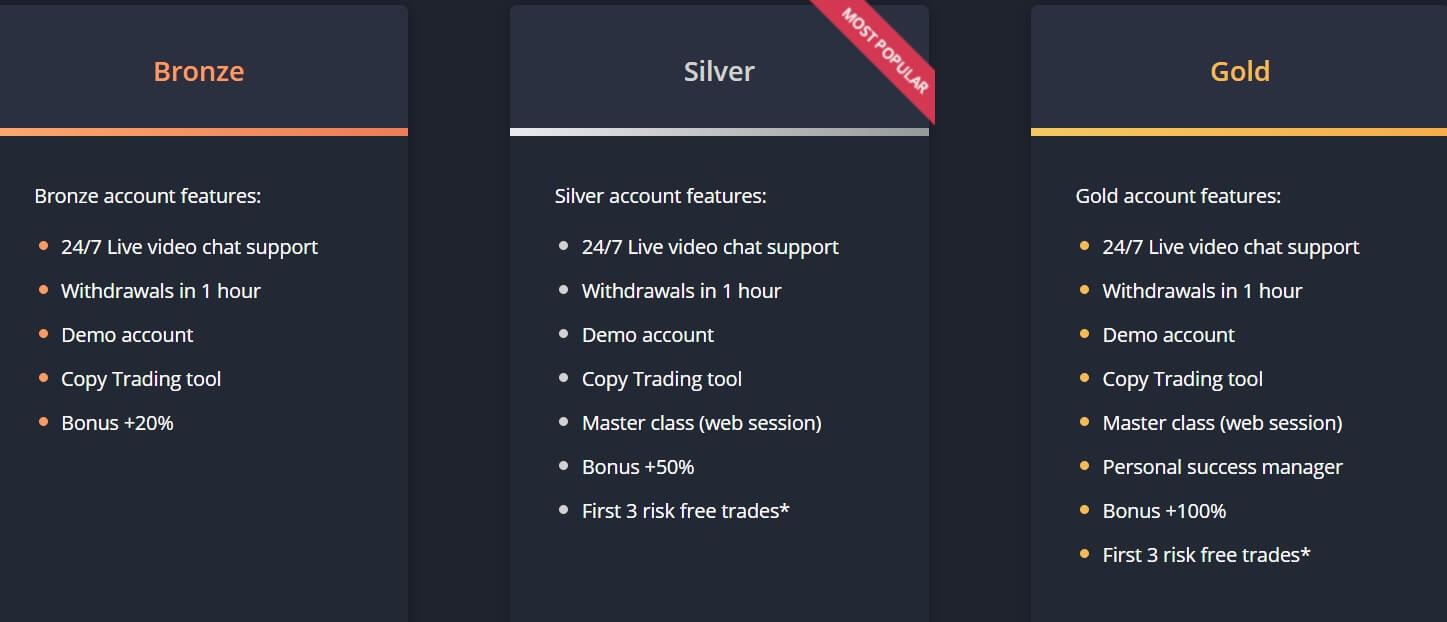 Platforms
As mentioned previously, VideForex is using its own trading platform, but that platform doesn't seem to have any name or title (ex. MetaTrader). The platform is made available in three versions: Web, Android, and iPhone. While there isn't much that we can truly say about the platform without extensive testing, we can state that it offers a clean design and user-friendly layout. Traders will easily be able to find setup and execute trades. Although the company has not offered any information regarding the benefits of using the web version of the platform, they had the following with regards to the mobile version on their website:
APPLICATION FEATURES:
CFD and Options trading
Deposit and withdrawal via APP
60 seconds
My account
My portfolio
APPLICATION BENEFITS:
Instant execution of trades
Live charts of every option
Traders can view their entire trade history
Same login as the web-based platform
Download for free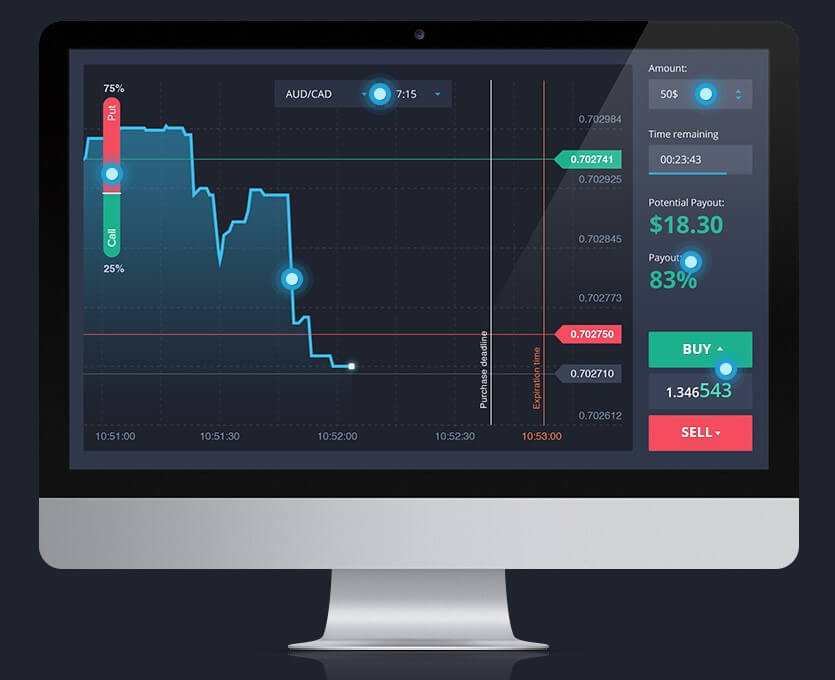 Leverage
VideForex provides no information with regards to the type of leverage that they offer and we were not able to locate this information elsewhere on their site, so we took the opportunity to put their customer service team to the test. During a live chat session, we were told that the maximum leverage ratio was 1:100. We did note in the terms and conditions that it is possible to trade without leverage, but if you do, you may be required to pay a fee. For more on that, please see the 'Trading Cost' section below.
Trade Sizes
The site also provided no information regarding the minimum required trade size, so again, we took the opportunity to ask this question via live chat and learned that the smallest allowed position must be equal to 1USD per trade. Most brokers have this requirement set in lots (or micro lots), so the answer was surprising, but not alarming. A requirement of a $1 investment is very reasonable and no cause for concern.
We noted in the VideForex user agreement that the minimum size of a trade may be different for each type of CFD, and they ask that you refer to the platform in order to see both the minimum and maximum position sizes. As such, we highly recommend using a demo account if you are considering trading with this FX brokerage.
Trading Costs
The agent that we spoke with told us there were no commission charges or trading fees, but while waiting for a response to our chat, we found the following information with the VideForex terms and conditions: "The company reserves the right to charge a commission for opening an unleveraged Cryptocurrency CFD trading position which shall vary from 1% to 2.5% of the transaction. For leveraged CFD cryptocurrency positions, the company will charge a commission fee of up to 5% of the transaction." So, it appears that if you open any unleveraged positions you may incur these fees.
Note also that VideForex does reserve the right to charge $10 per month for each and every month wherein the client has not executed at least one trade. To avoid this charge, be sure that you do enter into a least one position monthly.
Assets
The firm claims to offer over 100 assets in total but does not provide an asset list, so there's no way to know exactly what these are. Again, we turned to the user agreement for information and found the following list with regards to the different types of CFDs that VideForex offers within its platform:
Forex: CFDs in currency pairs (FX)
CFD stocks
CFDs in Cryptocurrencies
If this information is correct, then we can deduce that the 100+ assets are comprised of currency pairs, stocks, and cryptocurrencies. That would leave out assets such as indices, commodities, and more.
Spreads
Was there any information on the website with regards to spreads? You guessed it! No. We did ask for the spread average during our live chat session and did not receive a direct answer to that question. What we did receive is the following respond: "If you are going to use binary as your main trading tool – there is no spread as you may know. If you would like to use CFD – than of course spread will affect your trading. Please change the view to candles. Trading view will allow you to check actual spread for any particular asset." So, look to the platform if you'd like information on spreads for each asset.
Minimum Deposit
New clients are asked to submit an initial deposit in the amount of $250. We're assuming that this will provide one with the lowest account tier, which is Bronze. We noted in this VideForex review that the firm mentions two other deposit amounts, $1,000 and $3,000, in relation to increased deposit bonuses. It very well could be that these two amounts are linked to the Silver and Gold accounts, respectively, but we were not able to confirm this.
Deposit Methods & Costs
Clients of this Forex broker can fund your account using a number of payment methods including:
VISA/MasterCard
Bank wire transfer
Bitcoin
Ethereum
Litecoin
Altcoins
Neteller
Skrill
Perfect Money

There is a 5% transfer fee charged on all credit card deposits, where the is no charge on any other deposit method. A deposit request via credit, debit card or via e-wallet will be processed within 3 hours. It can take Videforex up to 3 business days to process incoming bank wire transfers and to verify that the funds have been received.
Withdrawal Methods & Costs
Oddly enough, VideForex does not show bank wire transfer in the list of accepted withdrawal methods, but this could just be an oversight. The costs appear to be the same as above, with a 5% fee on credit card transfers, but we'd advise that you confirm this with a support agent. We did note two items within the user agreement that we felt were worth sharing. The first was that any international wire transfer withdrawal will be charged an upfront $50 transfer fee. Secondly, on funds that were not active, i.e., with which trader has not made 1x turnover, a maintenance fee of 20% on each of the withdrawal amounts do apply, and these will need to be paid by the trader.
Withdrawal Processing & Wait Time
The search for something truly positive to say about this FX broker took a bit of time, but here it is: VideForex offers 1-hour withdrawal processing. That's right. Within an hour or less you could have your money in hand. Obviously, this would not apply in the case of bank wire transfers but is possible with other payment methods, especially e-payments. Keep in mind that you must have submitted your ID and address (Know Your Customer) documents and had those approved before being able to request a withdrawal. Many choose to complete this step prior to making a deposit to ensure there will be no issues when it comes time to make a withdrawal.
Bonuses & Promotions
VideForex does offer deposit bonuses ranging from 20% up to 100% of the total deposit amount. The following are the deposit amounts which are required in order to claim a bonus:
$250 = 20% Bonus
$1,000 = 50% Bonus
$3,000 = 100% Bonus
As always, there are terms and conditions surrounding bonuses, so please be sure to read through those completely prior to accepting a deposit bonus on your account.

In addition to bonuses, VideForex offers a weekly trading contest that offers a total prize fund of $20,000 which is distributed among 20 total winners. It appears that at least some of the prizes are offered in the form of bonus funds, starting with the participant who comes in 6th place. Positions 1 to 5 are said to have been awarded cash prizes (an iPhone 10 went to the 5th place winner). Here again, we recommend reading the terms and conditions to fully understand the rules.
Lastly, Silver and Gold account holders are provided with the ability to have their first three trades be risk-free. This is what the broker's user agreement had to say about that: "If the total of the first three transactions is negative, Videforex will compensate the loss in the form of bonus and bonus rules will apply. The compensation of risk-free trades can not exceed the amount of the initial deposit. To use this service, you need to apply for it in advance. Simply contact your account manager and negotiate details."
Educational & Trading Tools
All three account types are treated with a copy trading tool. There are no additional details regarding this tool on the broker's website, so we're going to assume that it is built into the trading platform as standard. Silver and Gold account holders are provided with access to a web session "Master Class" that presumably teaches how to trade Forex. Again, no additional details were provided about how or when to access this class. Aside from these two extras, it would seem the only other tools would be those within the trading platform.
Customer Service
VideForex is said to offer 24/7 live video chat support, which we would have assumed was exactly that – a video chat with an agent. However, having tested it, we can state that this is not how it works. Instead, you'll have access to live chat, just the same as what most all Forex brokers offer, but be able to see a pre-recorded video of a person (a VideForex employee?) that plays on a loop. The same video seems to be played along with each live chat and to be quite honest, we found it to be quite comical. Technically, it is live video chat support, but do not expect to sit down face-to-face with an agent.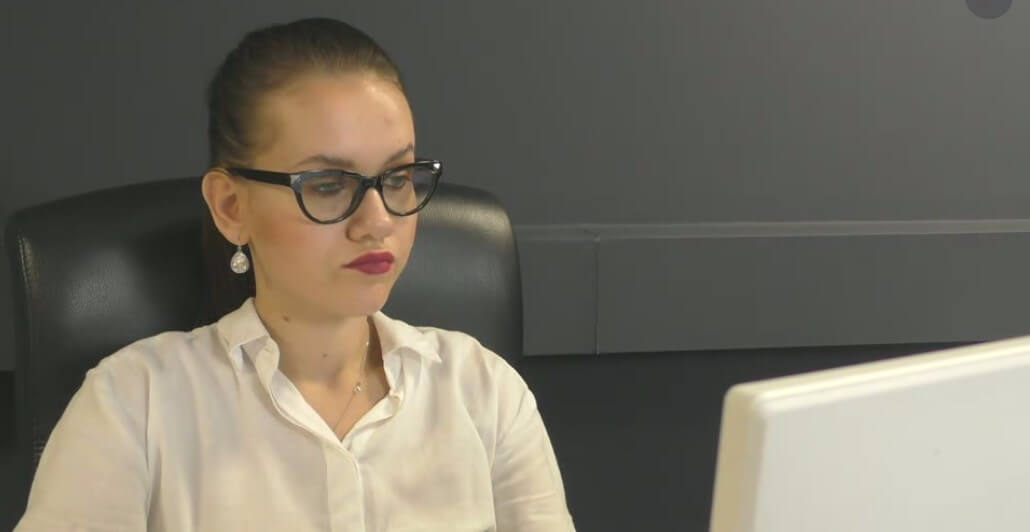 A primary contact number is provided and is as follows: +18499370843. Additional contact numbers are shown below. There is also the option to request a callback or to send an email using the contact form provided on the broker's website. Due to the fact that we did put the video chat to the test, we can state that the response time was good. Our questions were answered within one minute or less, so no problems to report on that front.
Demo Account
Free demo accounts are available and with this broker, we truly advise that you create one, even if you are an experienced Forex trader. The reason for this recommendation is the fact that far too little trade-related information is provided on the VideForex website. We were able to get some answers from a support agent, but if you want to see what assets are offered, what the spreads are like, and more, you're going to need to get into the trading platform and do some exploration.
Countries Accepted
It appears that residents of the United States and U.S. territories are not welcome, as the site states the following: "Videforex nor its agents or partners are not registered and do not provide any services on the USA territory." This is at least somewhat surprising, as most brokers operating from Seychelles do in fact accept U.S. traders. It would seem that all other locations are accepted, but do check with customer support if you encounter any issues with creating a new account.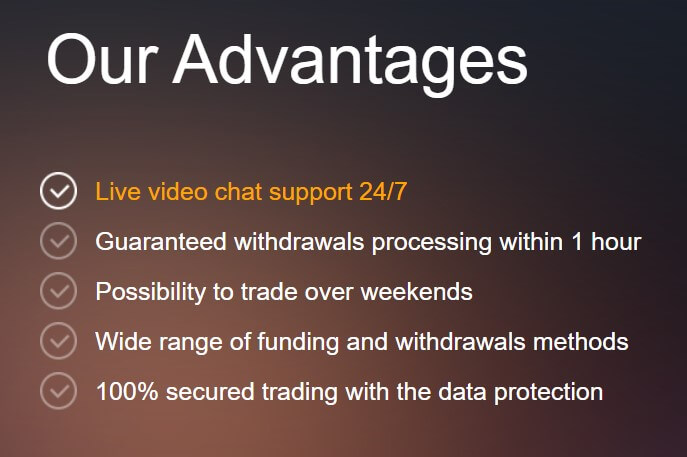 Conclusion
The lack of information on the VideForex is a bit concerning. For a brokerage that has been in operation for a while now, you'd expect the site to offer a lot more information. Obviously, lack of information doesn't mean that there is a VideForex scam going on. We'd just prefer to see key details presented front and center. At this time, we're going to highly recommend that you create a demo account and fully test the platform and as many services as possible before deciding that this company is the right Forex broker for you.