Turnkey Forex is an unregulated broker located in Quatre Bornes in Mauritius. This broker offers a variety of five different accounts that clients may choose from, and they also have some attractive bonuses on offer at the moment. Having been in the business since 2011, Turnkey Forex claims to offer Forex trading as it should be, no bells and whistles, just ultra-tight spreads, low commissions, and unparalleled customer service. We have delved into their website to find out whether these claims are true or not. Keep reading till the end to find out if Turnkey Forex is the perfect broker for you.
Account Type
When it comes to accounts, Turnkey Forex has quite a variety to choose from. If you're considering an opening account with this broker you can choose one of the following accounts; ECN Account, STP Account, Micro Account, Swap-Free Account and VIP Account. We will go over each of their details briefly here and you can find more details on their website.
The ECN account is quite affordable with a minimum deposit of $200, a minimum trade size of 0.01 lots and a maximum trade size of 100 lots. If you opt for this kind of account you will have the option of trading a number of instruments namely; Forex, Commodities, Stock Indices, Shares, and ETFs. This account also has a $2 commission per $100k. The margin call for the ECN account is set at 70% while the stop out level is at 50%. This account also has the option of a deposit bonus which is set up to 100%. If you select this option, all positions are stopped out when you lose 90% of your initial deposit.
The STP (Straight Through Processing) account includes the commission into the spreads, which start from 0.2 Pips. These spreads are variable and each order is executed on the real market. The trading instruments available, as well as the minimum and maximum trade sizes available, are identical to that of the ECN account, but in this case of the STP account, the leverage is decreased to 200:1. The margin call and stop out level are also the same as for the ECN account and the minimum deposit to open an STP account is also $200.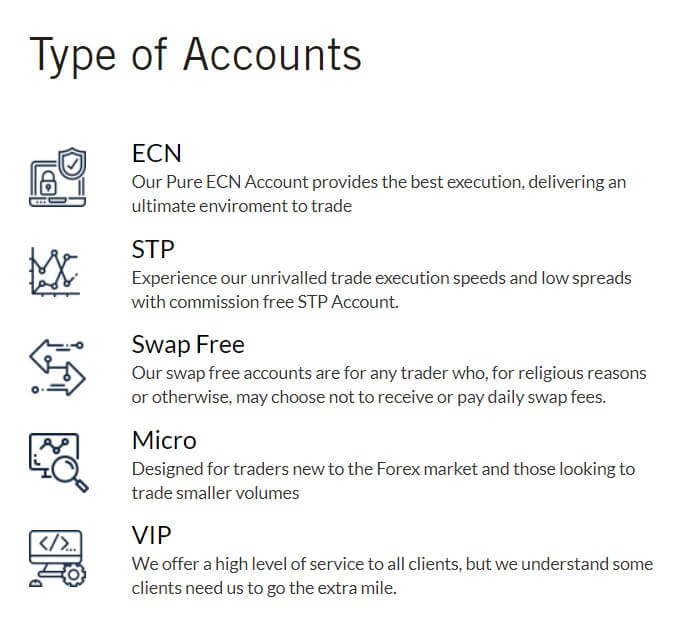 An interesting account option that Turnkey Forex offers is the Micro Account. You can set up this account with $5 only, which is quite unique in itself. While requiring very little money to start up, the Micro account offers basically the same trading conditions as the STP accounts, apart from some minor differences. The client has a wide selection of financial instruments to choose from namely; Forex, Commodities, Stock Indices, Shares and ETF's.
The Micro account does come with a commission fee of $8 per $100k round turn which is important to take note of if you're considering opening up such an account with this trader. This account is aimed at either newcomers that are still learning about trading or for seasoned professionals that are looking for ways to test new strategies to help them make more money in trading.
The next account that this trader offers is the Swap-Free account which is aimed towards traders who, for religious preferences or otherwise, choose not to pay or receive daily swap fees. This is why these accounts are also referred to as Islamic accounts. These accounts are also appropriate for long-term trading strategies. Spreads for the Swap-free account start from 1 Pip and leverage is up to 200:1. The minimum deposit required is a fair $100 which is affordable for a wide array of clients.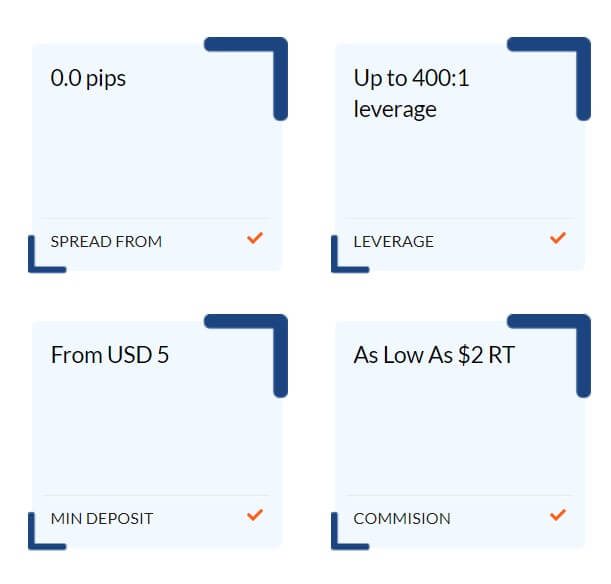 The last Account offered to clients is the VIP account which is aimed at high net worth traders. As is the norm with these types of accounts the minimum deposit required is a steep $25,000 and traders will be charged a $2 commission per $100k. The minimum trade size available for this account is the same as the others, 0.01 lots while the maximum trade size is given on request, depending on the trading instruments and the client.
We have outlined the main conditions for these accounts below. For more information, you can access Turnkey Forex's website.
ECN ACCOUNT
Minimum Deposit: $200
Leverage: up to 400:1
Spreads: from 0.00 Pips
Commissions – $2 per $100k
STP ACCOUNT
Minimum Deposit: $200
Leverage: 200:1
Spreads: 0.2 Pips
Commissions – None
MICRO ACCOUNT
Minimum Deposit: $5
Leverage: 200:1
Spreads: 0.2 Pips
Commissions – $8 per $100k Round Turn
SWAP FREE ACCOUNT
Minimum Deposit: $100
Leverage: 200:1
Spreads: from 1Pip
Commissions – None
VIP ACCOUNT
Minimum Deposit: $25,000
Leverage: 100:1
Spreads: from 0.00 Pips
Commissions – $2 per $100k
Platforms
Turnkey Forex use Meta Trader 4 as their platform. The MT4 is the world's most popular trading platform and for good reason. It is ideal for beginner traders looking to discover more about the business and also for advanced traders who are looking for a data-rich experience. This platform is compatible with several operating systems such as MAC and Windows, as well as iOS and Android.

On their platforms' page, TurnKey Forex has also given some information on Social Trading and Trade Station. The former is a very popular trend happening at the moment within the financial market. Unlike the traditional trading that most of us are used to, social trading makes things much more interactive and offers a lot of advantages for its users. It allows traders to make use of other's skills and knowledge to make more money. This could be very beneficial to those still discovering the world of trading.
Leverage
The leverages offered by Turnkey Forex depend on what is being traded and by the account the client opts for. As we mentioned during the Accounts segment of this review, leverages go up to 400:1 for ECN accounts, 200:1 for STP, Swap-free and micro accounts and leverages decrease further to 100:1 for the VIP account. When trading stocks, this broker offers leverage up to 50:1. It is good to note that this leverage is stock-specific, which means it can vary depending on the stock being used.
Trade Sizes
Turnkey Forex allows a minimum trade size of 0.01 lots and a maximum of 100 lots. The broker also states on their website that although there is no limit to the number of orders a client can place, they should not exceed the maximum allowed volume at any time.
Trading Costs
If you do opt to use Turnkey as your broker, you will benefit from interbank pricing, resulting in low transaction costs. As we mentioned before, there are some commissions that are based on the base currency of the account as well as the lot size being traded. Clients will have to pay fees starting from $2 per $100k for VIP and ECN accounts, $8 per $100k for MICRO accounts while the STP and SWAP free account is fee-free.
Assets
When dealing with Turnkey Forex you will have a choice of 5 different assets to trade; Forex, Commodity, Shares, Indices and ETF's. This broker offers quite an extensive array of minor, major and exotic currency pairs, around 85 of them, on the MT4 and Trade station. One can view the current bid and ask price for each of these pairs on Turnkey's Forex website page. When it comes to Commodities, this broker handles precious metals as well as oil. Turnkey Forex also offers its clients the chance to trade stocks directly from companies such as Adobe Systems, Aetna Inc, 3M Company amongst others.
Spreads
This broker claims to offer ultra-tight spreads that are made possible through their price aggregation technology. This technology filters rates from Turnkey's liquidity partners to offer the best bid and ask prices for their clients. This broker only offers variable spreads which start from 0.0 Pips on their ECN account. You can find a clear list of spreads available on their website which can help guide you towards the account that is a good match for your trading needs.
Minimum Deposit
The lowest minimum deposit offered by this broker is $5 for the micro account, which is a great option for those still new to the trading market. Other accounts such as ECN and STP require a minimum of $200 whilst the SWAP free account requires a $100 minimum deposit. The highest minimum account opening balance is that of $25,000 that comes with the VIP Account. This clearly shows that this broker has a variety of accounts that are attainable by a wide variety of clients.
Deposit Methods & Costs
Turnkey Forex accepts a number of funding methods including; BankWire, Bitcoin, Ethereum, Credit/Debit cards, and Neteller. When we asked them on their live chat if there are any charges associated with deposits we were informed that no fees are applied to any of the above-mentioned deposit methods.
Withdrawal Methods & Costs
Clients can withdraw their earnings using the same methods mentioned in the deposit methods above. There are also no charges or fees associated with withdrawing when using this broker.
Withdrawal Processing & Wait Time
After confirmation by email, withdrawals are processed within 48 hours.
Bonuses & Promotions
Turnkey Forex has a number of attractive bonuses being offered at the moment. Their best-seller at the moment is their Free Trades bonus. This consists of 30 days of commission-free trading but it is only applicable for accounts with a minimum deposit of $2500 or more. This cannot be used with other promotional offers. This broker also offers a 30% Rescue Bonus which increases account leverage, protects from a period of drawdown and this only applies to deposits of over $100. It is good to note that funds cannot be withdrawn with this bonus.
Apart from these, Turnkey also has the 100% bonus which is applicable only to new accounts. This also requires a minimum of $100 and this bonus can be withdrawn after volume requirements are met. This bonus is available on all accounts except the Micro and Swap-free accounts.
One can find detailed terms and conditions page explaining all the details that these bonuses have to offer.
Educational & Trading Tools
Turnkey Forex does not have any educational information on their website, but they do have a number of trading tools that one can use. First, they have the MAM Account, which is for money managers as well as clients looking for managers to manage their funds efficiently. VPS Hosting is also available with 3 monthly packages advertised on this broker's website namely, Silver for $25 monthly, Gold for $45 monthly and Platinum for $80 monthly.
One should note that a client can access free VPS if his/her account is equivalent to $5000 or more. This broker also offers API connectivity to their traders using automated trading systems or even for those developing their own trading system to create trading tools and algorithmic trading strategies. This is obviously targeted towards more experienced traders.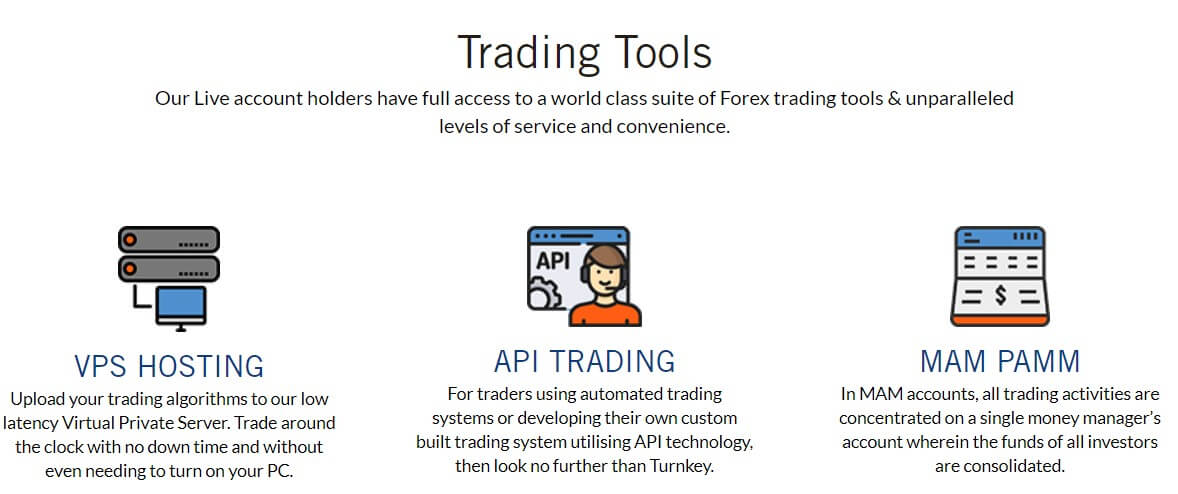 Robo Trading is also available when using Turnkey as your broker. This is a flexible automated trading strategy that trades on your behalf. To do this, you have to answer some questions (no studying required) to help the broker understand your personal circumstances, financial properties, and risk tolerance. From this information, this broker will create expert advisors, custom indicators, scripts, and libraries in MQL4 language.
If you agree to the strategies offered by the broker, you will then have to set up a live account and you're ready to go. Once the live account has been opened and investments have been made, you can monitor the real-time performance of ROBO EA on your trading terminal. This could be an attractive tool for those who aren't very confident in their own ability to trade.
Customer Service
According to Turnkey's website, they are "married to customer service" and from our experience, we can safely say that Turnkey's customer service is stellar. Our questions were answered within seconds through live chat, and the support agent we spoke to was very well educated and insightful. This broker ensures that you will get the support you need 24/7, 365 days a year. They provide telephonically and live chat support during standard working hours and e-mail response with 6 hours of receiving the query.
Telephone – +442032876032
Email – [email protected]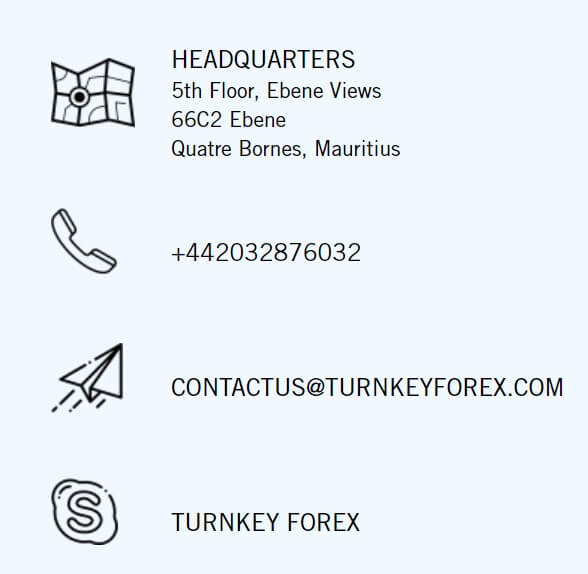 Demo Account
Potential clients can open up a demo account after they have registered. This will mimic the current market situation which is a great way to sharpen up on your trading skills without actually investing your money.
Countries Accepted
There are no clear indications of whether Turnkey rejects accounts from particular countries on their website so we asked their support agent that was available on their live chat. We were informed that this broker accepts clients from nearly all countries. Whilst browsing through the country list that is offered when opening up an account we didn't notice any countries missing. If you have any issues with finding your country, get in touch with their Live Chat as their support team will definitely help you.
Conclusion
Turnkey Forex definitely looks like a promising broker. As is stated on their website they have thus far traded over $100 million, they are trusted by over 5,000 traders and they have traders in over 190 countries. Apart from this, they have a nice variety of accounts that are attainable by a large spectrum of potential clients along with a vast variety of assets to be traded.
From our own experience, we can assure you that their customer service is very efficient and reliable. Bonuses offered also make this broker one to consider when deciding which broker is the ideal one for you. If we've tickled your curiosity and you'd like to know more about this broker, visit Turnkey's website for more information.