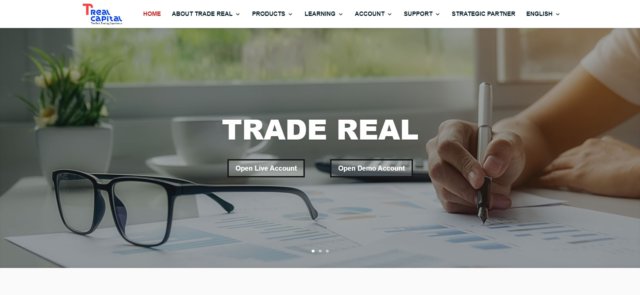 Trade Real is an online foreign exchange broker, they do not give much about themselves away, they start by stating their mission and that is how we will open this review, with the intention to look into the services on offer to see if they manage to stick to their mission plan.
"TRADE REAL is no stranger to providing live-streaming prices and timely news updates, by constantly monitoring, maintaining and planning real-time solutions. With our team's unrelenting perseverance, TRADE REAL has formed tighter bonds with some key liquidity providers in the market, so as to keep liquidity at optimal levels. We excel in market research and information mining and take pride in offering the tightest spreads and most transparent pricing. Furthermore, we execute all client orders at the fastest pace possible, a key requirement for a reliable trading platform."
Account Types
There isn't an account comparison page, so as we go through the site we will outline any potential differences in accounts, if there are no differences then it will mean that there is just the one account type available.
Platforms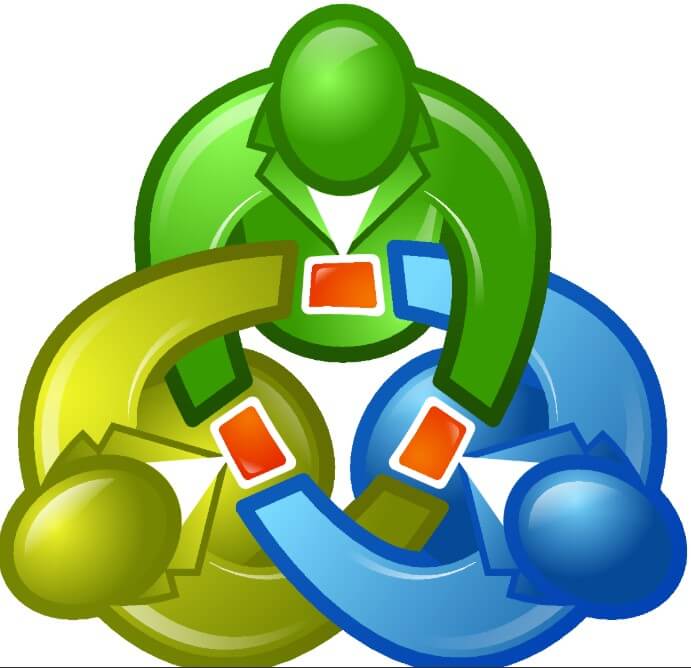 MetaTrader 4 is the available trading platform, released by MetaQuotes in 2005, MT4
has become one of the world's most popular trading platforms. It is full of features to help with your trading and analysis like the built-in technical indicators allow you to analyze securities' quotes, whilst the MQL4 network enables the development and usage of automated trading strategies.
It is highly accessible and can be used as a web trader, mobile application or as a desktop download. Hosting an easy to use user interface, compatibility with expert advisors and indicators and a huge amount of customization, MT4 should be perfect for your trading needs.
Leverage
We do not actually know what the available leverage is, the site simply states that it offers "high leverage". What that actually means we do not know. We do know that you can change your leverage by sending a request to the customer service team, but that isn't very helpful when you don't know what leverages are available.
Trade Sizes
The trade sizes start from 0.01 lots and go up in increments of 0.01 lots, we do not know what the maximum trade size is or how many trades you can have open at any one time.
Trading Costs
The FAQ section of the site has questions such as, "Do you charge any commission for spreads?", or the answer to this question is "Do you charge any commission for spreads?", so not the most helpful information for those seeking information about the broker itself. We do not know if there are any added commissions when trading. There are, however, swap charges which can be viewed from within the MetaTrader 4 trading platform.
Assets
There isn't a full specification of the available assets, instead, there are some pages detailing a little information about each one. The first group is Forex, there are over 40 different instruments on offer including currencies such as the Australian Dollar, Swiss Franc, Euro, Great British Pound, Japanese Yen and US Dollar. In terms of commodities, it looks like just US Crude Oil and Brent Crude Oil are available to trade. For Precious Metals, there is only Gold and Silver tradable against USD. The final section is the Index instruments, they are AXCAUD, EXCEUR, GRCEUR, GECEUR, UKCGBP, JPCJPY, CHCUSD, HSCHKD, HKCHKD, SGDSGD, DJCUSD, NACUSD, SPCUSD.
Spreads
The spreads are not known, the advantages page states that they are tight spreads, but no more information, we do know that they are variable spreads. This means that they are influenced by the markets and will move up and down depending on the amount of volatility or liquidity in the markets.
Minimum Deposit
Sadly we do not know what the minimum deposit requirement is or what is needed to open up an account.
Deposit Methods & Costs
There are a few different methods available to deposit with, these are UnionPay, Visa/MasterCard, Skrill, Neteller, ePayments and Bank Wire Transfer. There are no additional charges added by Trade Real however, you should check with your own bank or card issuer to see if they add any fees of their own.

Withdrawal Methods & Costs
The same methods are available to withdraw with, we have outlined them below along with their minimum withdrawal amounts and any added fees.
UnionPay – Min withdrawal is $25 – $25 added fee
Visa/MasterCard – You can not withdraw using this method
Skrill – Min withdrawal is $50 – 1% added fee
Neteller – Min withdrawal is $50 – 2% (max $30) added fee
ePayments – Min withdrawal is $50 – No added fee
Bank Wire Transfer – Min withdrawal is $200 – $40 added fee
You should also check with the method you are using just in case they add any incoming processing fees of their own.
Withdrawal Processing & Wait Time
Withdrawal requests will be processed within 3 days of the request being made, it will then take an additional 1 to 5 working days for the withdrawal to be fully processed depending on the method used and the method's own processing times.

Bonuses & Promotions
There does not appear to be any bonuses or promotions active at the time of writing this review, you could always contact the customer service team to see if there are any coming up that you could take part in.
Educational & Trading Tools
The education that is provided is as basic as it can get. They offer a forex glossary which simply tells you what different terms mean, ok to refer back to if you come across something you do not know the meaning of. There is then a guide for using MT$ on Mac and PC, that is all that is on offer, so nothing that will help you become an expert trader, you will need to look elsewhere for that.
Customer Service
The customer service team is available Monday to Friday. Sadly, the only way to get in contact with them is using the online submission form, you will need to fill it in with your question or query and you should then get a reply within 24 hours. This is a really personal approach and it would be good to see additional methods of contact added such as a phone or live chat feature.
Demo Account
Demo accounts are available and allow you to test out the trading conditions and strategies without any real risk, we do not know what the trading counterions are or if there is an expiration time on the accounts.
Countries Accepted
This information is not available on the site so we would recommend contacting the customer service team to find out if you are eligible before you sign up.
Conclusion
There is a lot of information missing, we do not know much about the accounts or their trading conditions so we cannot comment on how expensive it is to trade here. The only real information is on the funding methods which are plentiful but there are withdrawal fees. Very limited ways to contact the customer service team and all the missing information makes this a broker to avoid.