SwissDirekt AG is an independent financial institution based in Switzerland. The company was founded in 2003 by Thomas Kuhn and Harald Maul. Swiss Direkt is a Swiss asset manager and online broker. With this broker, you can trade futures, forex, shares, and CFDs on indexes and commodities.
The website is available in German and English. As a member of a self-regulating organization (SRO Polyreg), Swissdirekt is regulated by the Federal Department of Finance in Switzerland.
What we least liked, at first sight, is the lack of information on many relevant aspects to any trader who wants to open a trading account. Concepts such as spreads, lot sizes, trade sizes, mínimum deposits, trading costs, and deposit or withdrawal methods are not well informed on the Swiss Direkt website.
Account Types
Swiss Direkt has 2 trading accounts with which to trade in the various financial assets it offers. The accounts are called FX Trading and CFD Trading.
Their main features are:
FX Trading: 25 USD commission per million traded
Volume-based discounts
1:100 leverage on major currency pairs
Low overnight financing rates
Ability to place orders in between the spread. MetaTrader4 (MT4) bridge
CFD-Trading: Competitive CFD Trading environment
$0.4 per contract standard commission
Tight spreads
Volume related discounts
Competitive leverage
Low overnight financing rates
Ability to place the order between the spread
Platforms
Swiss Direkt offers different platforms, from the well-known and popular MT4 to more professional ones. The following platforms are available:
Web Trading: It is a web-based interface for professional users. It offers traders an easy-to-use trading platform. Its technology allows online access 24 hours a day to all Forex and CFD markets.
Mobile Trading: Mobile technology offers customers the ability to access and trade in Forex and CFD markets, at any time and from anywhere, via iOS or Android devices. Traders can track price movements, manage positions, and trust that all information and transactions are secure.
Multicharts: With Multicharts, Swissdirekt traders can access the LMAX Exchange directly from the graphics. Multicharts is a professional graphics technology specially designed for CFD and Forex traders.
API Trading: With API technology, Swissdirekt customers can automate their trading strategies (FX and CFDs) on LMAX or Variance Exchange. With API Trading, you can access the Metatrader4 Interface (MT4).
Corner Trader: This platform combines the security and reliability of a Swiss bank. If you want to manage the online portfolio, this is perhaps the most professional and complete multi-product platform on the market. It allows trading in Forex, CFD, ETF, Shares, Futures and FX Forwards and Options. Prices at Corner Bank (Schweiz) AG are very competitive, and there are no deposit fees.
Leverage
Leverage on Swiss Direkt accounts is 1:30. As European broker leverage is in line with the standards applied by the European ESMA. A 1:30 leverage is designed to protect customer's accounts from the risks associated with higher leverages.

Trade Sizes
The broker does not provide very detailed information about his accounts, and one of the aspects we do not know is trade size. We assume that as most brokers, it is very likely that you can trade with the minimum size of 0.01 lots (micro lot), although this is not confirmed.
Trading Costs
Trading costs are determined by spread, operating fees, and swaps.
Unfortunately, concerning spreads and commissions, we have not detected any information on this.

Swaps, as we know, apply to all brokers, are any position held overnight, which will incur a maintenance cost (interest). This amount can be negative or positive depending on the instrument and the direction of the position, and its amount is fixed by the central banks of the base currency of the open position.
Assets
Swiss Direkt offers us a wide variety of assets with which to trade, exactly 67 currency pairs, 8 CFDs on indexes, and 5 CFDs on commodities. They are as follows:
Forex: AUD/CAD, EUR/JPY, GBP/HUF, USD/CAD, AUD/CHF, EUR/MXN, GBP/JPY, USD/CHF, AUD/JPY, EUR/NOK, GBP/MXN, USD/CZK, AUD/NZD, EUR/NZD, GBP/NOK, USD/DKK, AUD/USD, EUR/PLN, GBP/NZD, USD/HKD, CAD/CHF, EUR/SEK, GBP/PLN, USD/HUF, CAD/JPY, EUR/SGD, GBP/SEK, USD/JPY, CHF/JPY, EUR/TRY, GBP/SGD, USD/MXN, EUR/AUD, EUR/USD, GBP/TRY, USD/NOK, EUR/CAD, EUR/ZAR, GBP/USD, USD/PLN, EUR/CHF, GBP/AUD, GBP/ZAR, USD/SEK, EUR/CZK, GBP/CAD, NZD/CAD, USD/SGD, EUR/DKK, GBP/CHF, NZD/CHF, USD/TRY, EUR/GBP, GBP/CZK, NZD/JPY, USD/ZAR, EUR/HKD, GBP/DKK, NZD/SGD, EUR/HUF, GBP/HKD, and NZD/USD
Indexes: Europe 50, France 40, Germany 30, Netherlands 25, UK 100, US SPX 500, US Tech 100, and Wall Street 30
Commodities: Spot Gold, Spot Silver, UK Brent, US Crude, and Gasoil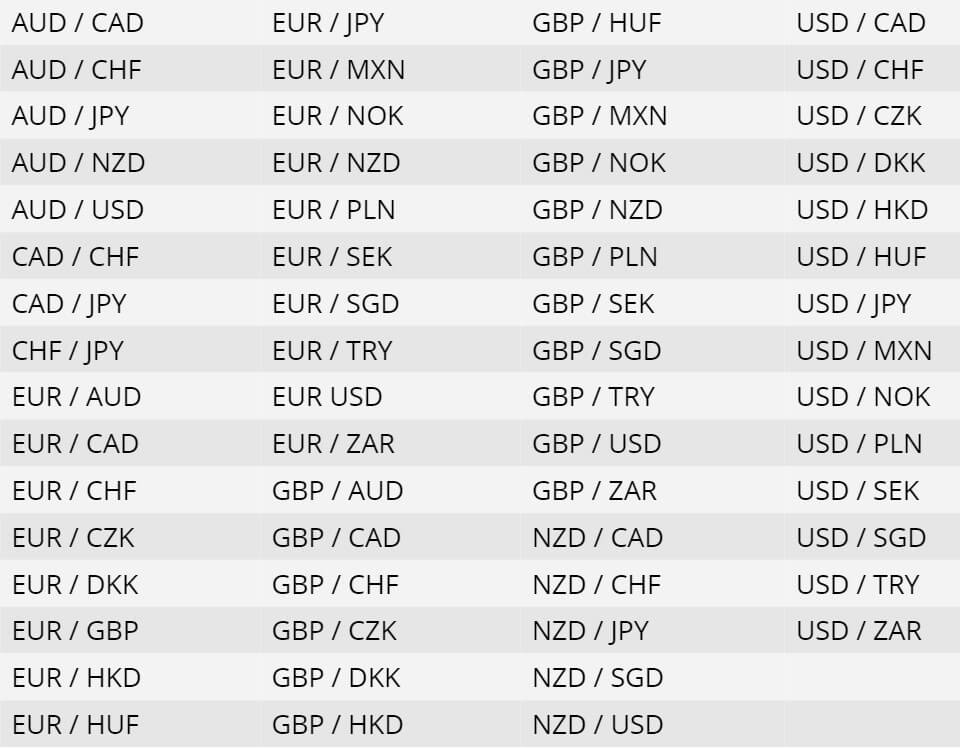 Spreads
Swiss Direkt does not report on its website the spreads it applies to each of its accounts.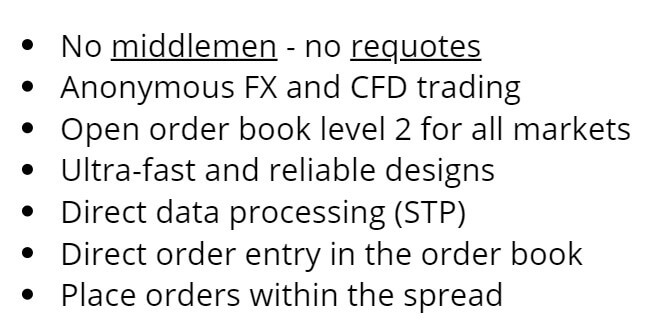 Minimum Deposit
Swiss Direkt does not report the minimum deposit required to open a trading account with them.
Deposit Methods & Costs
Again the broker does not give information about what the deposit methods are to deposit money into your accounts. It is prevalent for brokers to accept bank transfers and credit or debit card payments, including some electronic payment systems. If any trader wishes to trade with this broker, he will need to contact customer service for deposit methods.
Withdrawal Processing & Wait Time
We do not know the withdrawal methods, as well as their possible costs, processing, and waiting times to receive the money in our bank accounts. This is due to the lack of information we found on the Swiss Direkt website.
Usually, the withdrawal methods are the same as those that can be used to make the deposits. We assume the same as in the previous paragraph and that at least bank transfer and credit or debit cards will most likely be accepted. But this is not confirmed.
Bonuses & Promotions
We have not found any bonuses or promotions currently available on the Swiss Direkt website.
Education & Trading Tools
There is no educational platform as such. We have found a section called Asset Management that has a certain content of interest to the client. It has 3 articles with different strategies: Dividend Strategy, Options Strategy (EURO STOXX 50 OPTIONS STRATEGY), and Macro Strategy. We have not found tools of interest to the trader, such as a news section or an economic calendar where we can consult the most relevant events of the day. There are, however, the standard tools that are included with MT4.
Customer Service
To contact Swiss Direkt customer service, we have three different ways to do this. By phone, by e-mail, and by a contact form available on the broker's website. Contact details are:
SwissDirekt AG. Baarerstrasse 8. CH-6300 Zug
Tel.: +41 (0)41 710 83 43
E-Mail: info@swissdirekt.com

Demo Account
A Demo account can benefit the trader in 2 ways:
– Practicing commercial techniques
– Learning the different tools of the platform
It is very common for traders to open a Demo account before depositing money into a real account. It is also important to know that the Demo account retains the same live prices and market conditions, simulating the exposure in a real account.
Swiss Direkt offers a demo account on its website. We have filled out the form to access this account, but unfortunately, we have not received a reply. Customers can test the demo version of the platform for 20 days without charge or obligation.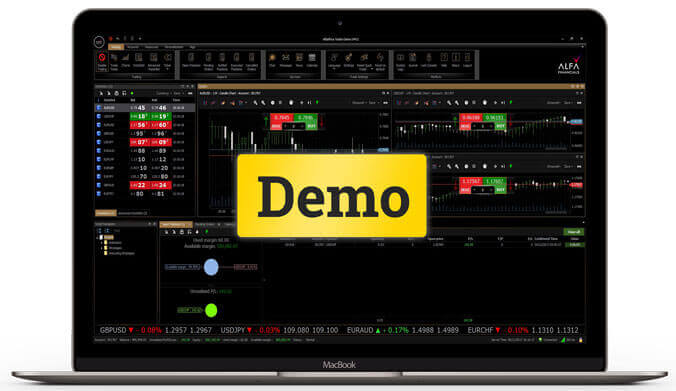 Countries Accepted
On the broker's website, it is announced that its content is not available to citizens of the United States, or any other country where currency trading is prohibited.
Conclusion
Advantages: Swiss regulated broker. Variety of commercial platforms available, including MT4. Wide range of assets available for trading.
Disadvantages: Very little information about important aspects that every broker wants to know before deciding to open an account. No educational area, no tools of interest to the trader. Leverage low (1:30).