First BTC FX is a foreign exchange broker located in Cyprus and regulated by the Cyprus Securities and Exchange Commission (CySEC). The broker has a white label set up as we have seen the site setup, account settings and about us the information a few times before. The broker claims to offer outstanding customer support, a multi-product bouquet, advanced trading platforms, and tight spreads. We will be using this review to see if they achieve this and to help you decide if this is the right broker for you.
Account Types
There are four different accounts to choose from should you decide to sign up, each offering slightly different features. We will outline them for you now.
Standard Account:
This account has an entry requirement of $500 and does not come with any additional features.
Classic Account:
The Classic account requires a minimum deposit of at least $2,500, it comes with the addition of online chat and access to all platform features such as indices.
Gold Account:
The gold account increases the minimum deposit amount up to $20,000. The account comes with access to online chat, all platform features such as indices, access and use of Autochartist, SMS signals, a VIP manager and an individual direct telephone line.
Premium Account:
This is the top tier account and so requires a minimum deposit of at least $50,000. The account comes with access to online chat, all platform features such as indices, access and use of Autochartist, SMS signals, a VIP manager, an individual direct telephone line, special promotions on one on one training and personal reports of the stock market.

Platforms
The only platform on offer from, First BTC FX is MetaTrader 4 which is is one of the world's most used trading platforms and for good reasons. A few of its many features include multiple order types, Market watch window, a navigator window, lots of pre-installed indicators and analysis tools, multiple chart setups, the ability for automated trading and order execution capabilities. The platform is also highly accessible, as you can use it as a web trader in your internet browser, a mobile application or as a desktop download.
Leverage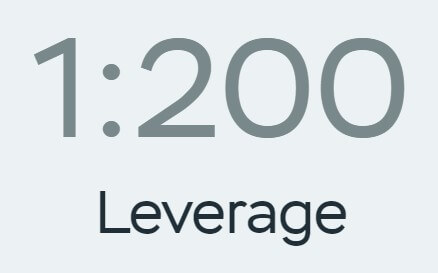 The leverage stated on the main page of the site is 1:200. This is all we have to go on as the accounts page doesn't actually detail any differences in trading conditions and there are none mentioned anywhere else so it seems that all accounts have the same leverage. This can be selected when opening an account and we are not sure if it can be changed once an account has already been opened. Typically, Forex brokers do allow their clients to reduce and increase their leverage within the given parameters as they wish.
Trade Sizes
Trade sizes start from 0.01 lots on all accounts and go up in increments of 0.01 lots. We do not know what the maximum trade size is or what the maximum number of open trades you can have at any one time is.
Trading Costs
We did not see any mentions of commissions for any of the accounts so it appears that there aren't any. There are however swap charges which are fees for holding trades overnight and these can be viewed within the MetaTrader 4 trading platform.
Assets
The different instruments have been broken down into a number of different categories. Unfortunately, there isn't a full breakdown of the instruments within each group. There are forex pairs of which the site states that there are 50+ different pairs available to trade. Ther are indices but the only one mentioned by name is the FTSE 100, commodities are also there, Wheat, Cattle, Soybeans, Corn, Oragnaged, Gold, Uranium, Copper, Aluminum, Coal, Cotton and Oil are all mentioned but we don't actually know if they are available to trade. There are also cryptocurrencies but no examples of what is available and finally, shares, with some examples of Lloyds, Apple, Amazon, Microsoft, Nike, and Tesla. It would be nice for potential clients to have a full breakdown of available assets to better understand what is available to trade.
Spreads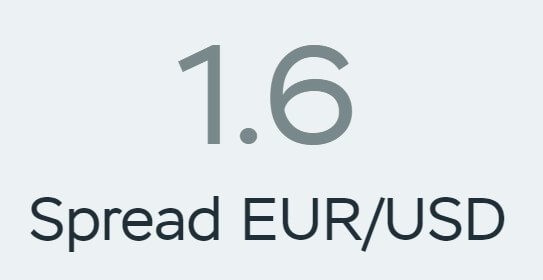 The only spreads that we have to go on are what is mentioned on the home page of the site. It states that the spread for EUR/USD is 1.6 pips. This is the starting spread as they are variable which means they will move with the markets. Different instruments will also have different starting spreads, 1.6 pips is the smallest they will be. It would be helpful for the broker to provide a full list of average spreads for most of the major assets.
Minimum Deposit
The minimum deposit required to open up an account is $500 which will allow you to use the Standard account. If you want a higher tier account then you will need to deposit at least $2,500. We do not know if the minimum amount reduces after an account has already been opened.
Deposit Methods & Costs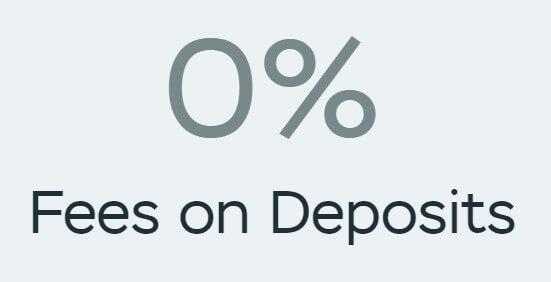 Sadly there isn't a dedicated page for funding, the only information we have is some images at the bottom of the website. They indicate that Visa, Maestro, MasterCard, Neteller, and AstroPay are available to use, but we have no confirmation of this. We also do not know if there are any added fees when depositing.
Withdrawal Methods & Costs
We also do not know much about withdrawals such as the methods available or any additional fees for withdrawing. If you are using First BTC FX then we would suggest checking with whatever method you use to see if they have any incoming transfer fees of their own.
Withdrawal Processing & Wait Time
We do not know the exact processing time from First BTC FX. However, we would expect any withdrawal requests to be processed within 1 to 5 working days from the date the request is made, but this will depend on the methods available to use.
Bonuses & Promotions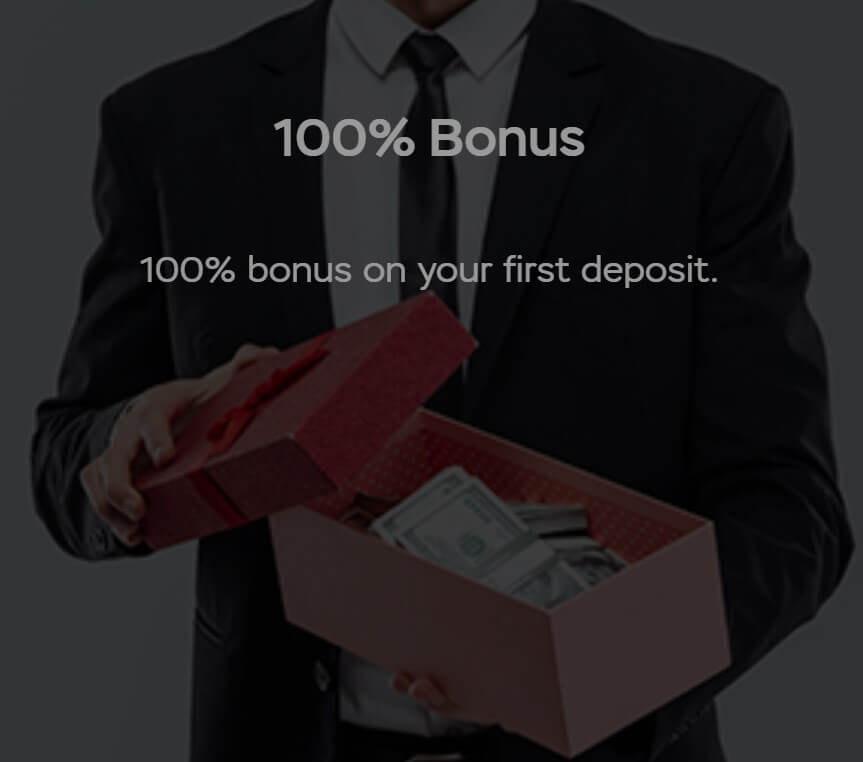 When signing up for an account there is a bonus mentioned. There is a 100% welcome bonus however the terms of the bonus are rather confusing. It states that if you make a deposit of at least $5,000 you will receive a bonus of $1,500, which indicates that it is a 30% bonus and not a 100% bonus. As there are not dedicate terms and conditions for this bonus we do not know which one actually is or how to convert the bonus funds into real funds.
Educational & Trading Tools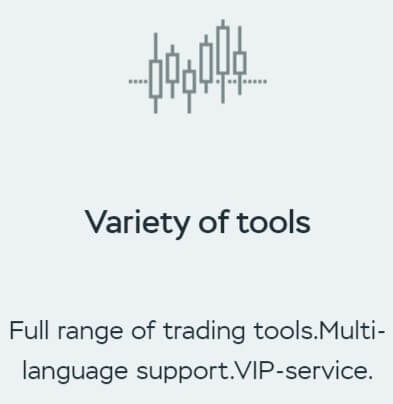 There is a news section of the site which details news from around the world which could be affecting the markets. There is also an economic calendar available that details different upcoming news events and the currencies or markets that they may affect.
Autochartist is a tool that is also available and offers features to help with your trading. It can identify and react to market movements, check the quality and competitiveness of your broker's pricing, manage your cash exposure, optimize your stop loss and take profits, capitalize on known outcomes of news events and identify and react to market movements that are not typical.
Customer Service
The customer service team is available 24 hours a day 5 days a week and close over the weekends and on bank holidays just like the markets do. You can use an email address, phone number or skype to get in contact. If you have an account higher than the lowest tier account then you will also have access to live chat, and the higher tier accounts will have access to an account manager for support.
Address: PARK LANE MAYFAIR London W1K 1QW UNITED KINGDOM
Phone: + 44 ( 0 ) 1923537198
Email: support@firstbtcfx.com
Skype: firstbtcfx.com
Demo Account
There is mention of a practice account on the main page. However, we could not see how to open up so assume that you need to be fully signed up and can then open one in the client back office. Due to this, we do not know what the trading conditions or expiration times of the accounts are. Demo accounts are great as they allow you to test out new strategies and also the brokers trading conditions without having to risk any of your own capital.
Countries Accepted
We did not locate this information on the side and so we do not know the answer. If you are thinking of signing up, we would suggest that you contact the customer service team first just to check that you are eligible for an account.
Conclusion
First BTC FX is using a white label solution for their broker so it is very similar to a number of brokers we have reviewed before. The difference between the account is based on features rather than trading conditions and the MetaTrader 4 platform is a great platform to use. The trading conditions are not fully known to us, we know of the spread for EUR/USD but that is it. With spreads that high, we are confident in saying that there will be no added commissions.
There is a lack of information on the available assets which is disappointing, but even worse is the lack of information on funding methods. This is vital information as clients need to know how they can get their money in and out and what it will cost them to do so. With those bits of information missing we can only suggest looking for a different broker that provides you with the vital information you need.