MIFX (Monex Investindo Futures) is an Indonesian broker that offers to the trade of both Forex and Futures, the latter of which it is most renowned for, and especially so in Indonesia, where it was ranked highly. There is however some confusion in regards to their 'Legality' section at the footer of the website which insinuates this broker is regulated, however, if you read carefully you will see that it seems only a clever play on words, and they appear in fact to be under the governing body of 'Commodity and Futures Trading Regulatory Agency (BAPPEBTI) and 'members' of BBJ and BKDI exchanges and a member of the KBI & Indonesia Clearing House futures clearing, which also offer similar services.
The live chat team could not provide a straight answer to clear this issue up, but it is apparent that they are 'regulated' or at least comply with Bappebti which gives peace of mind for those trading Futures, but not Forex. In addition, MIFX also offers a referral programme for those that wish to earn also from an affiliate marketing aspect as well as trading.

Account Types
MIFX offers 3 account types, 2 for Forex Trading which is 'Standard' and 'Pro'. For Index trading, there is 1 account type, 'Standard'. The Forex accounts offer low commission fees, which we will go into shortly, as well as various reward points and rebate schemes. The Index account also offers reward points and prizes.

Platforms
MIFX offers the well respected and most used trading platform, MetaTrader (4). MIFX trading services are compatible not only via MT4 Windows Desktop but also on Mobile (iOS and Android) so clients can trade on the go as well as at home.
Leverage
The maximum leverage that MIFX clients may use (applicable on all account types) is 1:100 which is well desired among many traders, especially for Forex Trading as this allows profits to be maximized rather extensively. This is also good leverage for those who wish to scalp trade and maximize profit opportunity on even small capital. Of course, this leverage may not be suitable for all types of trading and to all trader's preference, but then, of course, you can lower it as you wish.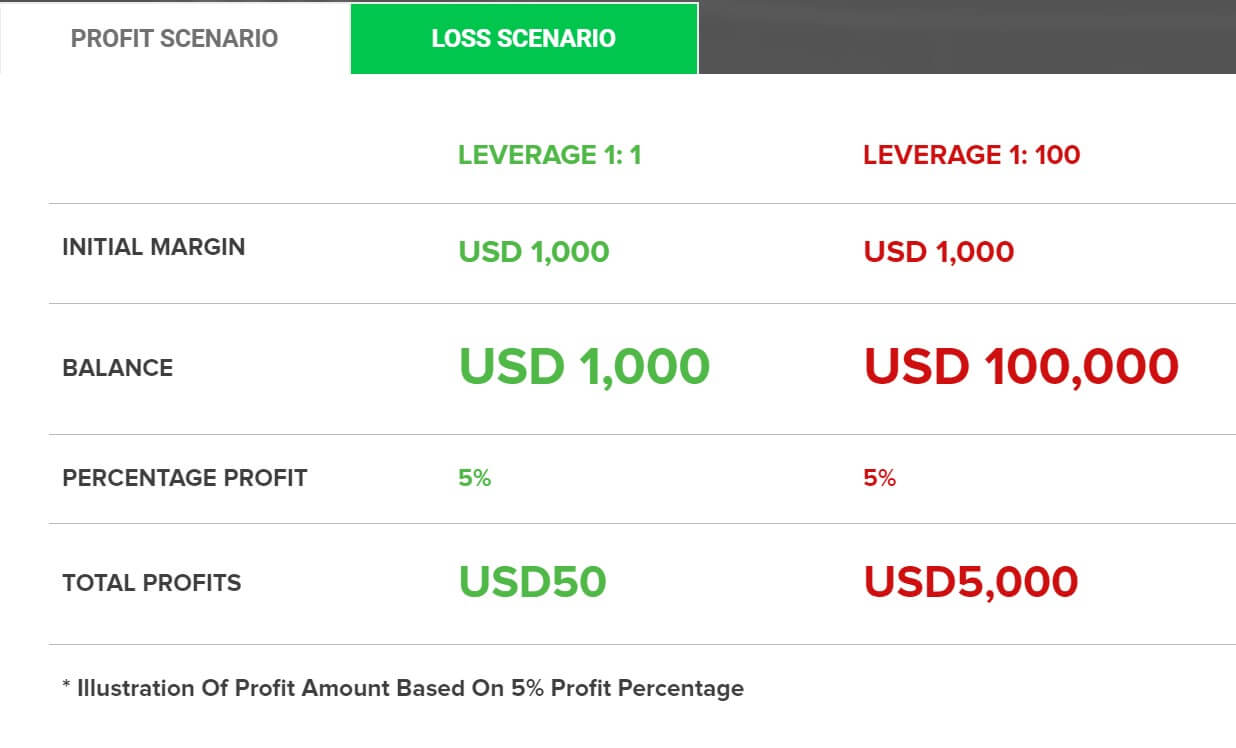 Trade Sizes
The minimum trade size requirement cannot be found on the website, and the absence of an FAQ page meant the only alternative was to ask a representative from the customer support team, who advised the minimum trade size for all accounts is 0.1 lot. This is not typical in most brokers, who usually allow 0.01. 0.1 lot would mean that for those who like scalp trading especially, this may not be entirely suitable. If however, you are depositing larger capital and trading high volume, this should not be an issue.
After much searching time on the website, we found under the 'open demo account' section that it states: '$ 1 commission per lot settled'. If this is true, then commission fees certainly are competitive, but bear in mind, that in the case of low commissions, it is often the case that spreads are marked up, so the client cost in total may be higher than you anticipate.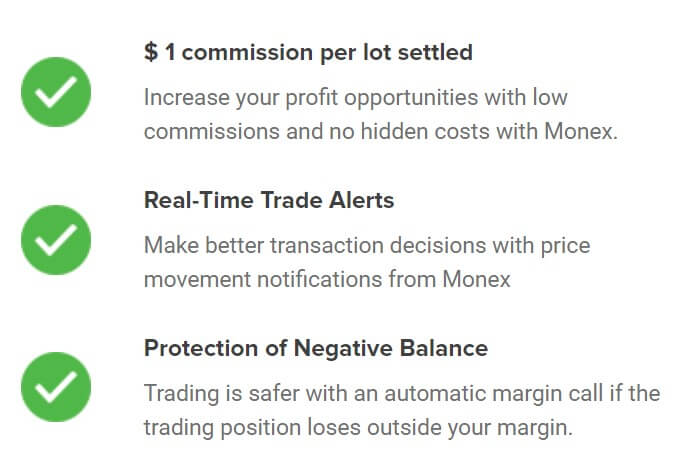 Trading Costs
Under 'Trading Fees' on the website, there is adequate information on what trading fees can be or are charged to the client in the way of spreads and commission charges, however, it is most unhelpful that it does not specifically indicate WHAT the fees actually are. This opportunity was taken to speak to the live chat team who were unavailable at the time, so we left a message (ticket/email) and never ever even received a response on this matter.
In this case of pure unknown, you should be encouraged to check this on demo first to be sure of what charges you as a client would be subject to. You should also ask yourself, why would a broker not be transparent about the fees they charge their clients? This, SURELY, is basic information that should be openly displayed to all prospective clients prior to registering as a client.
Assets
The website advertises that clients of MIFX can trade the following assets: Forex, Gold, Silver, Oil, and Indices. It is not clear however how many assets in total are available. Again, this would be wise to check on demo since the customer support team was yet again unresponsive on this matter and the website proved typically unhelpful once again.
Spreads
The only information regarding spreads offered by MIFX on the website is that there is a small advertisement feature indicating they offer 'low spreads', starting from 0 pips. Aside from this, we cannot yet confirm what the spreads are for each trading pair available, since trading pairs are not displayed on the website, and the customer support team are yet to respond on several matters as well as this, as we have stated throughout this review.
Minimum Deposit
The minimum deposit requirements do vary between the account type options available and may appear a little higher than the minimum requirements set by competitor brokers. Nonetheless, the minimum deposit requirements are as follows:
Standard (Forex): 5 Million minimum deposit Indonesian Rupiah (500 USD)
Pro (Forex): 500 Million minimum deposit IR (35,714.28 USD
Standard (Index): 5 minimum deposit IR (500 USD)
Deposit Methods & Costs
MIFX does not mention funding methods on their website. The Customer support team never gave an email response either. It should go without saying that this ambiguity we have encountered is enough for most people to turn away since it is most absurd that a broker would not provide the most basic of information on such trading services.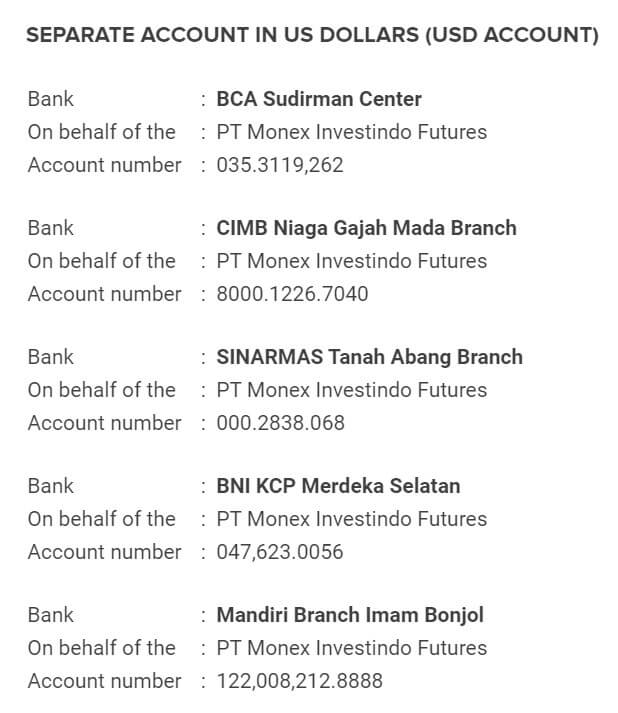 Withdrawal Methods & Costs
Methods of withdrawal are also not mentioned so we can not confirm which methods clients of MIFX can use to get their funds back or receive their profits. Unfortunately, also, the customer support team did not respond to the email asking which methods are available, even after one consistent week of contact.
Withdrawal Processing & Wait Time
Unfortunately, we could not gain a response on withdrawals let alone timescales and costs, therefore we cannot confirm how long you would have to wait for a withdrawal from MIFX. However, due to the entire lack of response and total lack of clarity on the website, we are inclined to believe this broker is not wholly honest or reliable.
The only hint at withdrawal timescale we can see is that of an icon advertisement on the website that states 'same day disbursement' but nothing else, and when you click on it, it appears the link is broken as does not provide further information.
Bonuses & Promotions
According to the website, and social media interaction, MIFX does not advertise to offer any deposit bonus schemes or promotions of the likes. However, they do offer trade rebates of up to $10 per settled lot.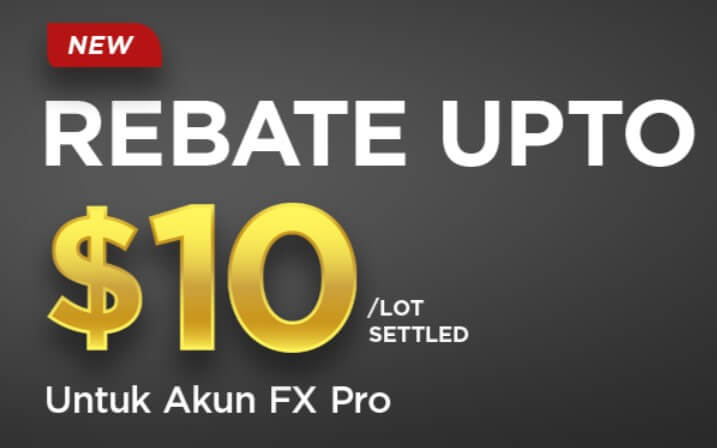 Educational & Trading Tools
Aside from the demo account which clients can use for a maximum of 30 days (free trial), you can also make use of the free educational courses that MIFX offer which includes a variety of Webinars, learning videos and a Forex Glossary to help novice traders grasp and understand fully the trading terminology they will be exposed to.
Customer Service
MIFX does not appear to even have a customer support system! They state they operate 24 hours a day (24/5) yet the live chat almost never appears to be online, regardless of the time around the clock and their emails are never answered. How can one put trust and their own money into a broker that you cannot first communicate with? It is with brokers like this that customer service is highlighted as an important factor in a client's trading experience. MIFX has been a big let down in this area.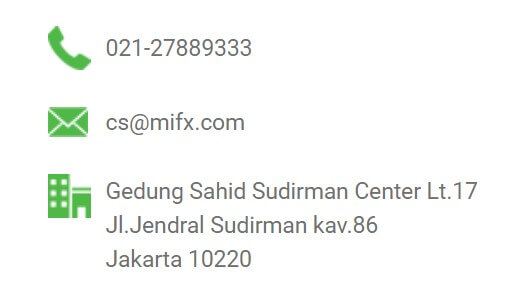 Demo Account
MIFX offers a demo account, valid and free for 30 days. This is handy to make use of; no time is ever wasted on a demo! It is good to use the demo alongside the free educational courses this broker offers, especially if you are still relatively new to trading.
Countries Accepted
It is unclear which countries are accepted to trade with MIFX services; there is no FAQ page or responsive live chat to shed light on this subject. However, in light of the BAPPEBTI regulation as touched on at the beginning of this review, it would be down to you as an individual to check if your jurisdiction complies with these regulations and allows you to take advantage of these trading services.
Conclusion
Due to the sheer lack of clarity the website holds or withholding of information, rather, this broker should obviously be approached with caution, or better still, avoided; why would you think a broker who cannot display basic information, does not outline key trading conditions, in fact, very few, and on top of that, is unreachable with their customer support? There is no trustworthiness in this broker as displayed throughout the course of this review.