TigerWit is a diverse service offering Forex Trading as well as the ever-growing popular Copy Trading service. Based in the Bahamas, and regulated by Securities Commission of The Bahamas (SCB), as well as the UK Financial Conduct Authority (FCA), meaning clients can take peace in the knowledge their funds are secure, and the return of their funds is guaranteed as long as this broker complies with its regulator's policies in place.
Overall the website itself is very professional, well thought out, and 'does what it says n the tin', so to speak. There is also a handy FAQ page which is clearly set out to use as a quick reference guide. In addition, there is a live chat service available for efficient query resolving, should you require it.
Account Types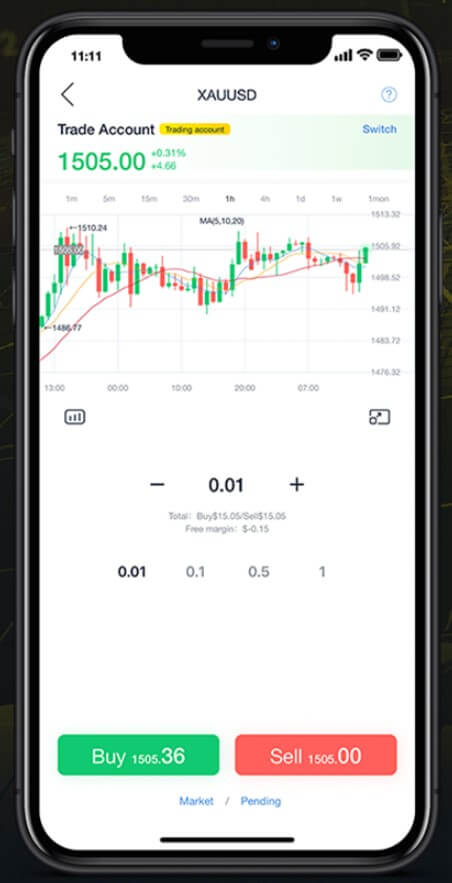 TigerWit offers one live account called the 'Experience account' and one type of live account, SCB of FCA regulated, depending on your residency. The live account requires a minimum deposit which is reasonable set at £50, gives maximum leverage of 1:30 (although varies lower for different assets), and the minimum trade size requirement is 0.01 lot, and 50 lots are the maximum volume clients can trade.
Account verification is also claimed to take just minutes providing you submit the required ID and proof of address documentation, you should have an account verified and approved for trading within the same day of registration.
Platforms
TigerWit offers clients to download their services compatible with MT4 straight from the website. Clients can choose either web trader, desktop or mobile versions, to trade both on the go as well as from the comfort of your own home.
Leverage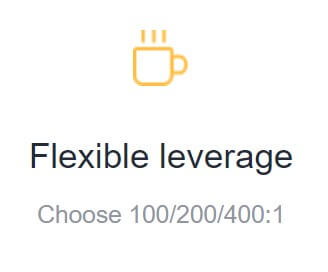 As a result of complying with regulation policies, the maximum leverage allowed for TigerWit clients is 1:30. Depending on specific pairs, Forex currency pairs are allowed the use of 1:20 or 1:30 leverage while Energies are 1:10, Metals and Indices are allowed 1:10 or 1:20. Although to some traders, these leverage limits can be restricting, one must bear in mind that low leverage is not the only factor that can restrict profit maximization; the amount you deposit and the length of time you keep your trades open, as well as the trade size, also affect your results.
Trade Sizes
The minimum trade size requirement set by TigerWit s 0.01 lot which is standard and the maximum trade volume allowed is 50 lots, for all clients.
Trading Costs
Swap fees vary according to the currency pairs traded, but all swap fees are listed accordingly directly on the website. Commission fees are not charged by TigerWit which means that clients are charged, essentially, via the spread instead, which is how the broker earns their profit, alternatively.
If you choose to make use of the Copytrading service with TigerWit, this will cost the client 20% of their profit, which is calculated each month, and deducted from the client's account on the 10th of every month.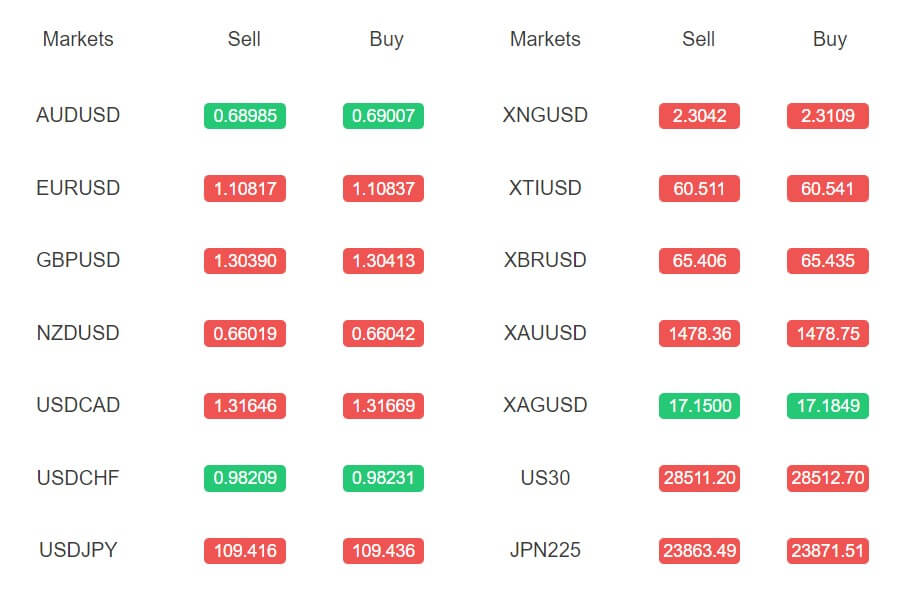 Assets
With TigerWit, you have the option to trade from a selection of assets (just under 40 in total): Forex, Precious Metals, Commodities, Indices, and Bitcoin so for those wanting to diversify their trading, this broker allows you to. The only small disappointment here is that Bitcoin is the only Crypto offered to trade on CFD, which may disappoint some crypto enthusiasts, however trading Bitcoin against a handful of the FX majors is also becoming increasingly more popular.
Spreads
TigerWit offer variable spreads to their clients. Spreads can be seen on a demo, but no ton the website. I asked the customer support team for average FX spread, which I was told sit between 0.7 and 1, for EUR/USD, which is competitive. Overall, the spreads offered by TogerWit cannot be complained about, especially on their Forex Currency pairs.
Minimum Deposit
The minimum deposit requirement is 50GBP which is both reasonable and the average expectation among most traders, experienced or novice.
Deposit Methods & Costs
According to the FAQ page on the website, TigerWit clients can fund their accounts using telegraphic transfer or Neteller (via the app). Clients can also make deposits via Paysec in the 'Deposit' section of the website. These options are fairly limiting compared to other brokers, but nonetheless, typically efficient in terms of speed of transaction time. Deposit fees are not applicable to TigerWit clients.

Withdrawal Methods & Costs
The withdrawal methods available are the same as the funding methods as mentioned above. TigerWit clients are allocated 4 free withdrawals per calendar month, after which, they will be charged $1 per withdrawal made.
Withdrawal Processing & Wait Time
The minimum withdrawal amount is set at 20 USD and you can withdraw from TigerWit at any time. According to the FAQ page, withdrawals can take up to 3 business days to process, while Telegraphic transfers may take up to five days.

Bonuses & Promotions
If you were seeking any deposit bonus or promotional offers of any sorts, TigerWit will not fulfill the need, as they do not offer any such schemes, which is undoubtedly due to the compliance with their regulating body (FCA).
Educational & Trading Tools
It is a little misleading that the TigerWit website has an 'Education'tab yet this is a link to the FAQ page, which does NOT contain any educational material at all. Not to worry though, as free educational, as well as paid courses, can easily be found online, if you do a quick search, even on Youtube. As for trading tools, the most interesting appears to be Copy Trading. This tool allows clients to copy the trades of the platform's most successful and profitable Forex traders.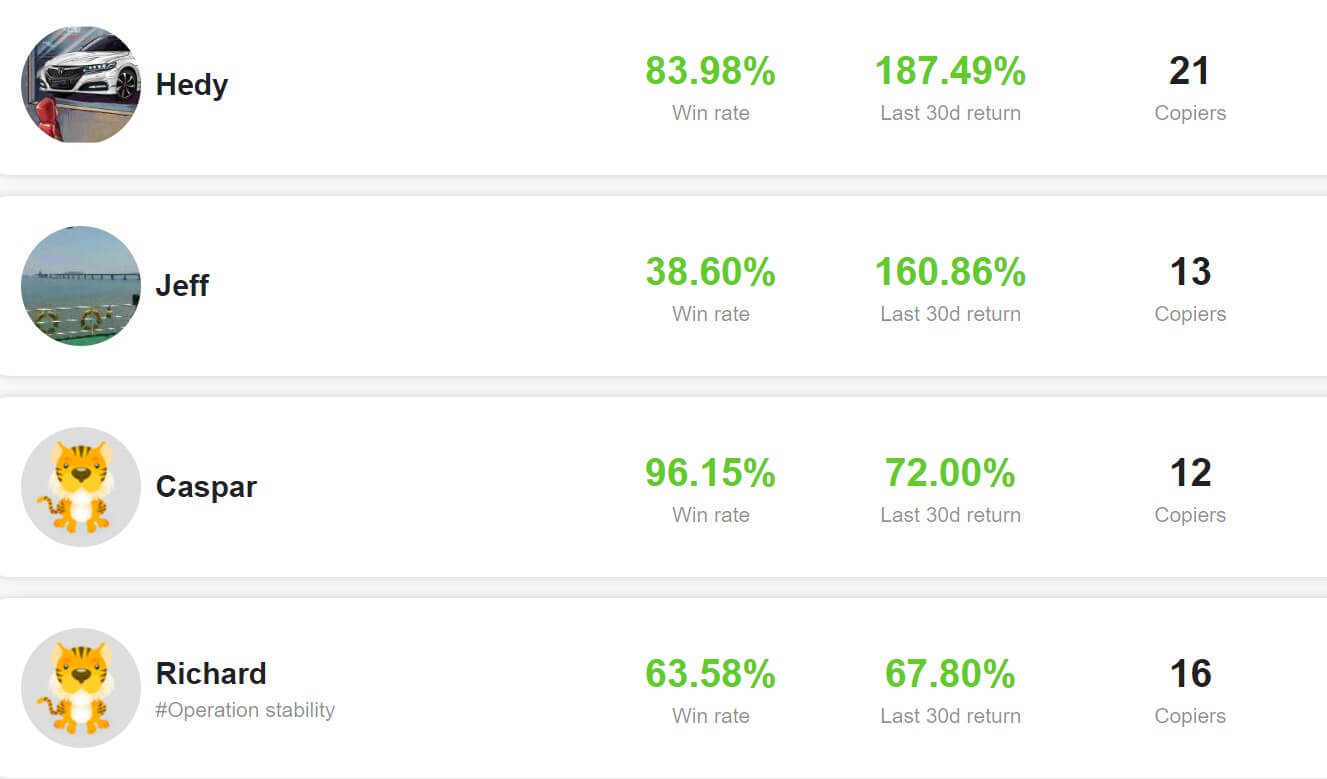 Customer Service
TigerWit operates its customer support between the hours (UK time) 9 am-5 pm, between Monday and Friday. You may contact their customer support via live chat, leave them an email or give them a phone call during these hours. The quality of customer support is consistent in terms of response time, and the representatives are, on the whole, knowledgable about the products and services they offer.

However, during busy trading periods, there have been occasions where the live chat queue can get a bit congested, and you may need to wait between 5-10 minutes to be answered, however, this is normal and for the majority of the time, the support team delivers very fast responses to their clients.
Demo Account
You may use a demo account offered by TigerWit, however, this is only available for 1 month.

Countries Accepted
Seeing as TigerWit are regulated by both the Securities Commission of The Bahamas (SCB) and the Financial Conduct Authority (FCA), this would mean that traders from the USA would not be granted access to a trading account, and it is your duty as an individual to check if your jurisdiction and residency allow the use of trading services. This, of course, will become apparent when you submit your document proof of ID and address/residency document upon account verification. Alternatively, you can check with the customer support team prior to registration, who are always prompt and happy to help.
Conclusion
TigerWit overall is a decent broker in all senses: the website and FAq page combined are clear, concise and provide all necessary information to keep clients informed well throughout their trading experience. The customer support team is also very impressive, with fast responses and a consistent helpful, professional manner.
The trading conditions from the minimum deposit requirement, spreads, and assets available are all reasonable. Reasonable is the best way to describe this broker, as they are not wholly competitive, However, the main 'let down', could be considered the leverage caps, however, this is, of course, a restriction set by the regulating bodies. So the sacrifice traders must make to trade with a regulated broker, may affect the profit maximization opportunities, if you rely heavily on leverage in your trading strategies.