Phillip Futures is a primary futures-based broker which is situated in Singapore. Started in 1983 they have been running for a long time now and have grown to become one of the regions biggest brokers, their aim is to bring the global markets closer to individuals. In this review, we will be looking at the services that are being offered and to try and find out if they offer what they suggest and so you can decide if they are the right broker for you.
Account Types
It appears that there may only be one account type available. We will go over the individual conditions throughout this review as it is broken down into the appropriate categories.
Platforms
There are two platforms on offer from Phillip Futures, one being the ever-popular MetaTrader 5 and the other being a platform names Phillip Nova which seems to be a purpose-built platform, we will briefly look at what each one has to offer.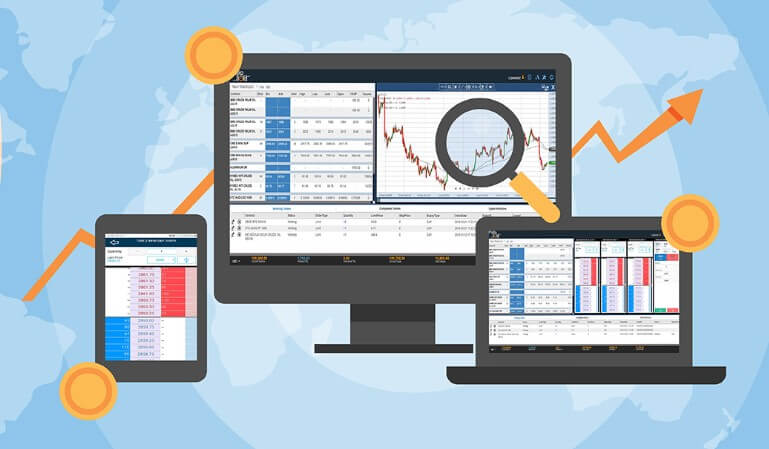 MT5: MetaTrader 5 (MT5) is the younger brother of MetaTrader 4 (MT4)m developed by MetaQuotes Software and released in 2010, MT5 is used by millions and for good reason. Offering plenty of trading and analysis features to ain in your trading. Additional services expand the functionality of the platform making its capabilities almost limitless.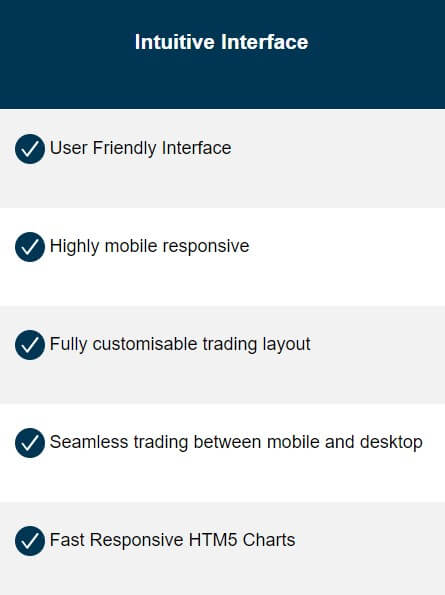 MetaTrader 5 offers the built-in Market of trading robots, the Freelance database of strategy developers, Copy Trading and the Virtual Hosting service (Forex VPS). Use all these services from one place, and access new trading opportunities. MetaTrader 5 is also highly accessible with it being available as a desktop download, application for iOS and Android devices and even as a WebTrader where you can trade from within your internet browser.
Phillip Nove: The Phillip Nova platform was designed especially for the Phillip Futures site, it uses an HTML 5 interface and is compatible with both desktop and mobile devices. It offers a user-friendly interface, high mobile responsivity, a fully customisable trading layout and seamless trading between mobile and desktop. Plenty to trade with a there are 90+ instruments and live market news to go along with them.
Leverage
There isn't actually any information regarding leverage on the website, as it is not a traditional forex broker there may not be any as most of the trading will be done via futures and commodities. Forex currencies are available, but no information regarding leverage is present on the site.
Trade Sizes
Trade sizes depend on what you are trading, different assets have different minimum or instance for Forex, Gold and Silver you can trade at 0.01 lots, while other assets such as coal and oil have a minimum trade size of 0.1 lots. There is no stated minimum but we would not use trades bigger than 50 lots as it becomes increasingly harder for, liquidity providers and the market to execute larger trades without any slippage.

Trading Costs
There isn't much mention of any commissions except on two of the asset groups, for metals, it states that there is no commission, the same is stated for forex currency pairs, however for all other assets there is no mention of any commission. There are also swap fees mentioned which are either charged or paid for holding trades overnight, these swap fees can be viewed from within your chosen trading platform.
Assets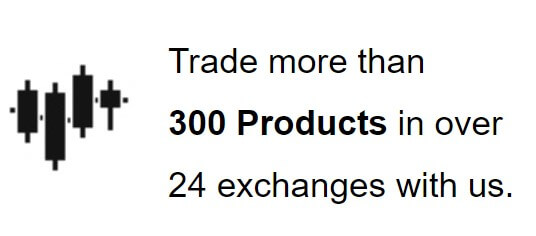 Phillip Futures is primarily a futures-based broker, so that is where the majority of their assets lie, they do have a number of others which we will briefly look at now. There are forex pairs, both majors and minors however there are only 40 in total, which is still more than some forex based brokers have. In terms of futures, there are plenty of them from multiple different markets, there are precious metals like gold and silver, there are also base metals such as copper and lead. There are agriculture futures in the form of Soybeans, Rubber, Crude Palm Oil and more along with energies such as Brent Crude, Natural Gas and Heating Oil.
Spreads
Spreads again depend on what you are trading, if you are trading forex pairs then a couple of examples of the spreads would be EUR/USD at 0.6 pips or GBP/USD at 0/8 pips. These are not bad considering it does not appear that there is any commission. All spreads on Phillip Futures are variable which means they move with the markets and in times of high volatility can be seen much higher. It is also important to note that different pairs and assets will naturally have different base spreads, some will be higher than the stated amounts at all times.
Minimum Deposit
The minimum deposit depends on what you want to trade, there is not a minimum for opening an account, instead, you need to ensure that you have enough to cover the trade you wish to make.
Deposit Methods & Costs
There are a few different deposit methods but they are all aimed at people who currently live in Singapore and have physical access to one of the branches, due to this we do not fully understand how the deposit methods are working, it does not appear that there are any added fees though.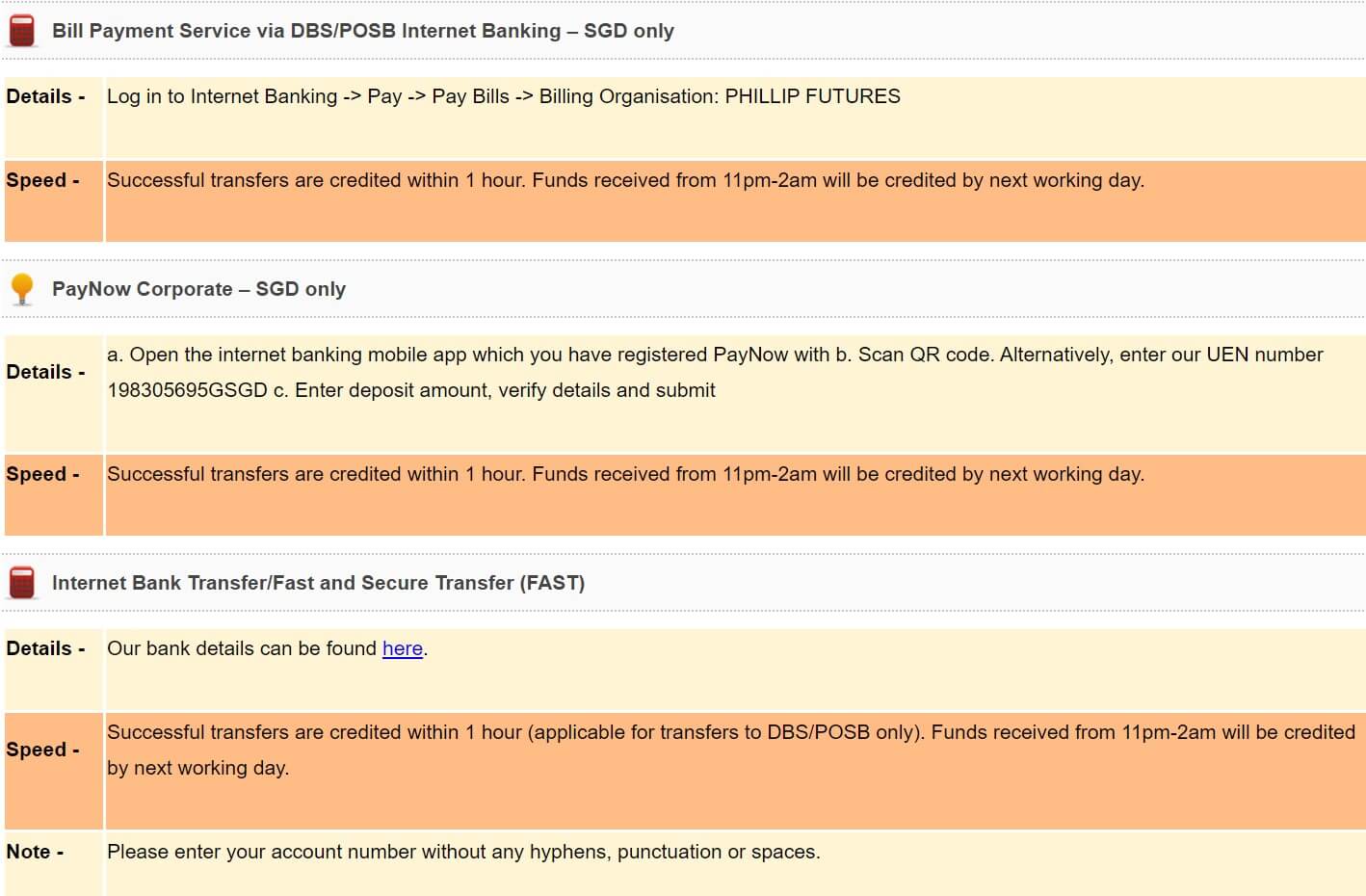 Withdrawal Methods & Costs
Similarly to the deposit methods, we do not have a great understanding of the methods being used by Phillip Futures and so can not fully comment or give an informed opinion about them.
Withdrawal Processing & Wait Time
Withdrawal requests will be processed the same day as long as they are requested before 10 am, any requests after this time are processed the next working day.
Bonuses & Promotions
There is a promotion page but there isn't anything that we would class as a real promotion or bonus. There is a refer a friend scheme which is similar to any other affiliate program and something about lower spreads on certain pairs but that is standard for all rather than an actual promotion.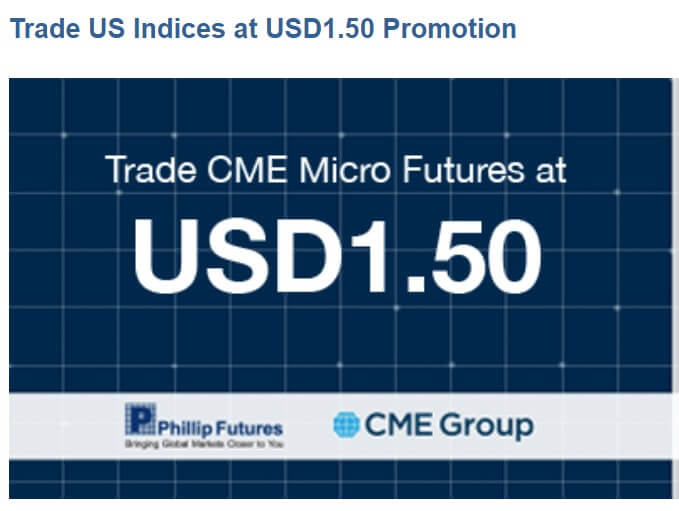 Educational & Trading Tools
There are a couple of different educational things, firstly there are seminars and events, these help in Singapore so unless you are from there they won't be of many benefits to you. There are also webinars than you can views online along with one on one coaching where you can sit with an expert to go over strategies and other trading based subjects.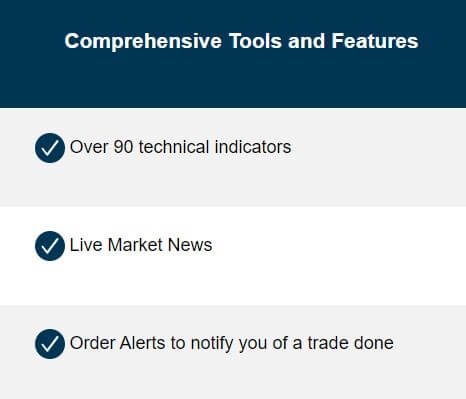 Customer Service
There are plenty of options when it comes to getting in touch with Phillip Futures, there are multiple different departments including general enquiries, it supports, gold enquiries, futures dealing desk, bullion/forex desk, commodities/energies/metals desk, feedback and complaints, trading member enquiries and personal data protection. Each department has its own telephone number and email address to get in touch directly with them.
There is also the usual online contact form to fill in and you should then get a reply via email. It does not mention their opening times or how long a response should take, the only info is that if your query requires investigating it could take up to 14 days./
Demo Account
You can request a demo account from Phillip Futures by filling out the appropriate application form. The demo page just lists the benefits of the trading platform rather than any features of the demo account, so things like trading conditions and how long they last are currently unknown to us, there is also nothing in the FAQs regarding demo account.
Countries Accepted
The website does not state who it is intended for or who it is not, however, it is clear that they are focusing their trade on residents of Singapore and we would not recommend others signing up with them unless you are a resident there.
Conclusion
Phillip Futures is clearly targeting the Singapore market and have pretty much alienated the rest of the world due to their very limited and physical deposit methods. While the trading conditions seem quite favourable, the majority of people will not be able to experience them. Plenty of ways to get in touch is always a benefit and there are plenty of assets to trade, it would have been nice to have had a bit more information regarding trading conditions. If you are from Singapore then they may be a good choice, if you are not then it would be best to look elsewhere.
We hope you like this Phillip Futures review. If you did, please be sure to check out some of the other reviews to help find the broker that is right for you.