Lines Channel Pro can be found on the MQL5 marketplace under the indicators section. It was uploaded on the 22nd of September 2018 by Vitalyi Belyh, it was most recently updated on the 1st of February 2020 and is currently at version 9.0.
Overview
Lines Channel Pro is an indicator that was created for MT4, its main purpose is to determine the price reversals from high and low channels.
The indicator includes three main features:
Close – Calculation for closing the bar
High / Low – Calculation based on the Max / Min price of the bar
MA – Calculation of the moving average
There are a number of additional parameters that can be changed, these include trend filters channel filters, line periods, noise levels, price method calculations, popup messages, email notifications, and more.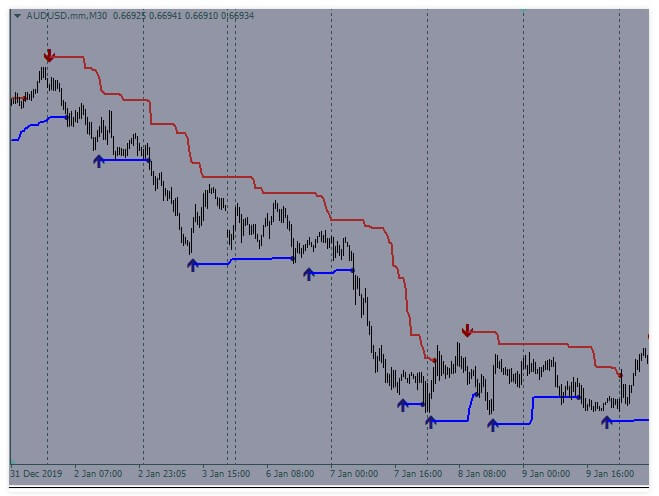 Service Cost
The indicator is an expensive one, if you wish to purchase it outright it will cost you $1,260, this will get you 10 activations and no other limitations. There is also the option to rent it, this can be done on a monthly basis which will cost you $65 per month, you can also rent it on a yearly basis which will cost you $365 per year.
There is a free demo version, but the limitations are not stated, it may only be usable within the MT4 strategy tester but we cannot say for sure.
Conclusion
There is only one user review, this review has given the indicator an overall rating of 5 out of 5.
"This is a wonderful indicator and I think its logic is much better than thousands of indicators available out there. Everyone should try it out. The author Vitalyi Belyh is also very responsive and always open to suggestions about his products. Keep it up, author." – A 5-star review.
So the one available review is very positive but it is hard to get a bigger picture when there is just one review available, the developer has also been replying to the comments that are present within the comment section of the site. This shows that they are still willing to support it, there has not been a comment in 20202 yet so we would advise you to contact the developer before making a purchase to ensure that you will get some support, especially due to its very high price.
This Forex service is currently available in the MQL5 marketplace: https://www.mql5.com/en/market/product/31911