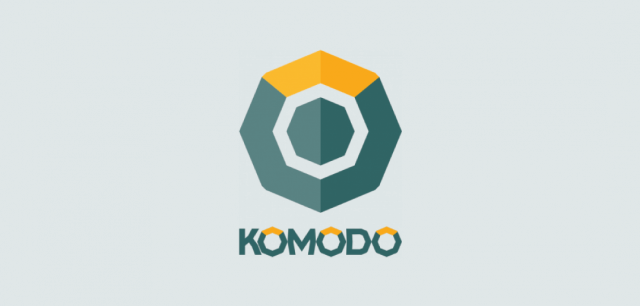 One of the pain points of the pioneering blockchain – Bitcoin, is its pseudonymity of transactions that make it possible (although hard) for an interested third party to track down the real-world identities of individuals. In an era when privacy is more valuable than ever, such a state of affairs is doomed to be unsatisfactory to many. 
This is why many succeeding blockchains have attempted to provide a bit more privacy. One of those is the Komodo blockchain, which is a fork of the ZCash blockchain – itself a privacy blockchain. 
Komodo aims to be a blockchain powerhouse of sorts. It's a decentralized exchange, an atomic swap, and a decentralized ICO platform. 
In this guide, we discover more about what Komodo is all about, along with the platform's token.
What is Komodo? 
Komodo is a privacy coin and blockchain project that aims to be a faster, more secure alternative to the traditional blockchain. It's a platform that allows crypto developers to launch ICOs as well as their blockchains. Besides, the Komodo platform hosts a decentralized exchange as well as an anonymizer that keeps transactions private. 
Komodo is built off of ZCash, another privacy coin, and inherits some of its privacy features such as the ZK-SNARK technology. These privacy features enable users to spend, send, and receive funds without leaving a trackable trail. This, when combined with Komodo's anonymization tool Jumblr, provides the utmost privacy for users. 
Who is the Team Behind Komodo? 
In keeping with the privacy theme of the Komodo ecosystem, the project's architects have chosen to remain pseudonymous. The project's lead identifies by "jl777" Lee, and the  chief technology officer as "ca333."
How Does the Komodo Platform Work? 
The Komodo platform encompasses several components that make up its entire ecosystem. The team would like you to know that they call "features" what others call "revolutionary." With that, let's look at Komodo's features. 
#1. BarterDEX
BarterDEX is a decentralized, atomic swap-enabled exchange. Atomic swaps mean directly exchanging one token for another instead of relying on proxy tokens like on centralized exchanges. This reduces counterparty risk. 
BarterDEX also deals with the problem of low liquidity that is common with decentralized exchanges. It does this by utilizing 'liquidity provider nodes' (LP nodes), which stabilize the market by making it easier for traders to conduct trades. 
#2. Jumblr
Komodo utilizes an open-source and decentralized anonymizer known as Jumblr to obscure transactions' trail. This renders it impossible for third parties to track down your identity. 
The process works as follows. The anonymizer redirects your Komodo (KMD) tokens from all non-private addresses into several (private) zk-SNARK addresses. These obscured addresses remove any trail from the transactions. Then, the tokens are rerouted towards a new address that you have chosen. Jumblr is also connected to BarterDEX. This means you can also add an extra layer of privacy to your trades. 
#3. Delayed Proof-of-Work (dPoW)
Komodo uses a hybrid consensus mechanism known as Delayed Proof-of-Work (dPoW) to maintain the network. In a 'Komodo twist,' the dPoW relies on an original consensus algorithm with no specification on what it could be. Such an algorithm can either be Proof-of-Work or Proof-of-Stake. This hybrid mechanism allows the Komodo platform to capitalize on the security provided by the hashing power of another blockchain. 
The dPoW mechanism uses two nodes: notary and normal nodes. Just like in a delegated Proof-of-Stake mechanism, stakeholders are responsible for choosing notary nodes who will determine the validity of transactions. In Komodo, 64 notary spots can be filled at any given time, but 13 of those are enough to secure the network. These nodes are tasked with the responsibility to notarize blocks from the dPoW chain onto the secondary blockchain. 
Like we noted earlier, a dPoW network can be built on top of a secondary algorithm. Komodo's dPoW is built on Bitcoin's Proof-of-Work algorithm for the latter's strong hash rate, which enables a robust, secure network. And transactions taking place using dPoW do not have to pay transaction fees for using the secondary blockchain. 
#4. Decentralized Initial Coin Offerings (dICOs)
Komodo also supports decentralized Initial Coin offerings (dICOs). A dICO is in many ways similar to the traditional ICO, but avoids much of the pitfalls associated with a centralized system. By just a few Komodo commands, you can get started on your own blockchain and kickstart an ICO. 
Below are the advantages of a dICO: 
You can distribute your new coins among community members without them being scooped up by whales.

The benefits of the entire Komodo platform, including the BarterDEX

Removal of a single point of failure which is prone to attack and could jeopardize the initiative

Users can participate anonymously, thanks to the Jumblr anonymizer.
What's the Komodo (KMD) Token?
The KMD token is the native currency of the Komodo platform. It powers transactions on the Komodo platform; and will gain more usefulness as more functionalities are built upon it. 
As of May 31, 2020, KMD is trading at $.0633420, while ranking at #78 in the market. It has a market cap of $76, 012, 370, a 24-hour volume of &6, 207, 821, a circulating and total supply of 120, 003, 181, and a maximum supply of 200, 000, 000. It has an all-time high of $10.00 (Dec 21, 2017) and an all-time low of $0.002143 (March 13, 2017).
Where to Buy and Store KMD
You can purchase KMD directly or trade another cryptocurrency for it on a variety of reputable exchanges such as Bittrex, Binance, Cointree, Changelly, Huobi, HitBTC, Shapeshift and Bitit. 
When it comes to storage, you have numerous options. You can opt for Komodo's own Agama wallet, Komodo OceanQT, or paper wallet. If you're more tech-savvy, you can also go for the Komodo CLI (Command Line Interface). Other options include third-party wallets such as Zerus wallet, Guarda Wallet, and Ledger. 
Conclusion
Komodo is a project that's flipping the script on what a blockchain system can be all about. From being a decentralized ICO platform to featuring an anonymizer to hosting a decentralized exchange. The platform's Jumblr technology combined with ZCash's ZK-SNARK ensures utter privacy for users, and you can easily kickstart your blockchain project by executing a few commands on the platform.  As the platform continues to evolve, fans of the project can expect more exciting things.