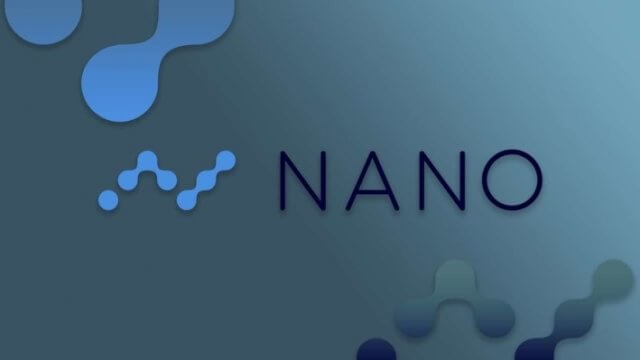 Bitcoin brought to us the idea of money that could upset traditional finance through decentralization, faster speeds, and uncensorability. However, as the cryptocurrency gained wide adoption, it couldn't handle the demand that followed, leading to disenchantment among users. 
Nano is a cryptocurrency that takes the idea of Bitcoin and makes it better. With its new tech known as block-lattice, it tackles the problem of scalability and high transaction fees associated with Bitcoin. 
Understanding Nano
Initially released in 2015, Nano is a cryptocurrency that aims to provide a fast, scalable, and low-latency payment solution. Nano aims to solve some of the critical problems with Bitcoin, which have prohibited the latter from adoption for many uses.  Nano outlines these problems as follows: 
Poor scalability caused by limited block size, making for high transaction fees

High latency making for an average confirmation time of 164 minutes

Power inefficiency, causing the Bitcoin network to consume and estimated 27.28Twh annually, with 260Kwh for every transaction
By utilizing its proprietary scalability technology known as block-lattice, Nano aims to solve these problems and provide feeless, split-second transactions. And this without Bitcoin's work-intensive overhead and power-hungry verification mechanism. 
Nano Rebrand
Nano is formerly known as RaiBlocks. The project rebranded in January 2018 to remove the confusion over how the name was pronounced, as well as to attain a name that better resonated with fans. The project announced the rebrand in a January 21, 2018 blog post.
"("Is it, ray or rye?," "Ditch the Blocks!," "Just call it Rai!"). Feedback from the community suggested that improvements could be made to better resonate with the public and a mainstream audience. Because of this, our team made the decision to rebrand."
How Nano Works
Instead of using a blockchain, Nano uses a directed acyclic graph (DAG) algorithm, together with a technology called block-lattice. 
Block lattice architecture works like the blockchain in some ways, but it also deviates quite significantly in others. With a block-lattice, every account has its own blockchain, known as an account-chain. Only an account-chain owner can make changes to their individual chain, which means they can update their ledger asynchronously (at a different time) to the rest of the network. 
This means a node doesn't have to rely on confirmation from the rest of the network. For this to be possible, funds sent through the Nano network must have two transactions: a sender transaction and a receiver transaction. For a transaction to be confirmed, the recipient must sign a block confirming receipt. If it's only the sender's block that is signed, the transaction can not be settled. Transactions take place via 'User Datagram Protocol' (UDP) packets, which is a communication protocol that minimizes computing costs and allows for transactions to be sent even when the recipient is offline.
Benefits of Block-Lattice 
By utilizing a block-lattice architecture, the Nano network is able to reap these benefits: 
#1. Low latency
Thanks to every account having its own chain, they can update at their own time to the larger network. Also, the dual transaction model removes the need for miners, enabling fast and zero-fees transactions.
#2. Scalability 
Transactions on the Nano take place outside of the main chain and via UDP packets. This eliminates block capacity issues since nodes do not maintain a comprehensive copy of all transactions on the network. This also makes for a lightweight network and hence faster transactions, unlike with a Bitcoin ledger where every new block has to be stored on the blockchain, causing sluggish transactions.
Nano's Consensus Mechanism and Energy Efficiency
Nano secures its network via a delegated proof of stake (DPoS) model. If any conflict arises in regards to transactions, the network relies on the delegates who vote on which transaction is valid. This model is more advantageous than Bitcoin's proof-of-work mechanism in several ways.
First, without miners, Nano doesn't have to deal with potential mining attacks and the centralization issue that arises when some mining communities dominate the network. Also, Nano delegates hold a stake in a network, which in itself is an incentive to protect the network. Anything less would mean compromising Nano's legitimacy and their (delegates') assets while at it.
Additionally, the block-lattice infrastructure means that delegates only need to intervene when there is a discrepancy. This means running a node on Nano is way less energy-consuming. 
Who's on the Nano Team?
Nano was conceived by Colin LeMahieu, who went ahead to create the project. LeMahieu holds a degree in Computer Science and has experience in software engineering, having worked for companies such as Dell, AMD, and Qualcomm. 
George Coxon is Chief Operating Officer, who has years of experience in asset trading and is a former intern at Saxo bank. Coxon holds a degree in evolutionary anthropology from the University of Liverpool.
Nano Tokenomics
As of June 14, 2020, Nano is trading at $1.09, while ranking at #53. The coin has a market cap of $145, 639, 985, with a 24-hour volume of $8, 099, 884, and a circulating, total, and maximum supply of 133, 248, 297. The coin's all-time high was $37.62 (January 02, 2018), while its all-time low was $0.006658 (March 10, 2017). 
Where to Buy and Store Nano
You can find Nano in a variety of exchanges, including Binance, Kraken, Huobi, OKEx, DigiFinex, CoinBene, Bitvavo, Coindeal, HitBTC, and WazirX. On these exchanges, you'll find Nano paired with proxy coins such as BTC, ETH, USDT, and also Fiat currencies like USS and the Euro.
Nano provides two online wallets known as NanoWallet and NanoVault, and also options for mobile (NanoWalletCompany, Canoe, and NanoBlocks). 
Great third-party wallets include Ledger Nano S, Ledger Nano X, and Natrium.
Final Thoughts
In a market saturated with cryptocurrencies, all seeking to improve on Bitcoin's shortcomings, Nano has managed to come up with a unique and working product. It facilitates feeless, instant transactions, which makes it a very welcome idea in a fast and dynamic world. Its environmentally friendly consensus mechanism is also eyebrow-raising – in the best way. If cryptocurrency ever hopes to achieve mainstream adoption, Bitcoin's myriad issues have first to be dispensed with. Nano does a great job of this.