Juno Markets is a foreign exchange broker based in Vanuatu and regulated by the Vanuatu Financial Services Commission (VFSC) with a Principal's License (No. 40099) for dealing in securities. Their values are to provide a personal service, tools to help you succeed and to put trading first. In this review, we will be looking into the services being offered to see if they live up to the values they have stated.
Account Types
Juno Markets offer Institutional, Individual and Managed accounts, for the purpose of this review we will only be looking a the individual accounts as that is the sort of account a retail trader would sign up to. There are two different individual accounts with differing features, so let's look at what they are.
STP Account: The STP account requires a minimum deposit of $100, this account comes with leverage up to 1:400 and has spreads starting from 2 pips for forex pairs and 40 cents for gold. There are no added commissions and there are forex pairs, CFDs and metals available to trade. Expert Advisors are ok to be used on this account.
ECN Account: The ECN account raises the minimum deposit up to $1,000, this account reduces the overall leverage to a maximum of 1:200, spreads are also reduced with forex spreads starting at 0.2 pips and gold starting at 10 cents, due to this reduced spread there is a commission added to trades on this account. Forex, CFDs, and metals are available to trade and Expert Advisors are ok to use on this account.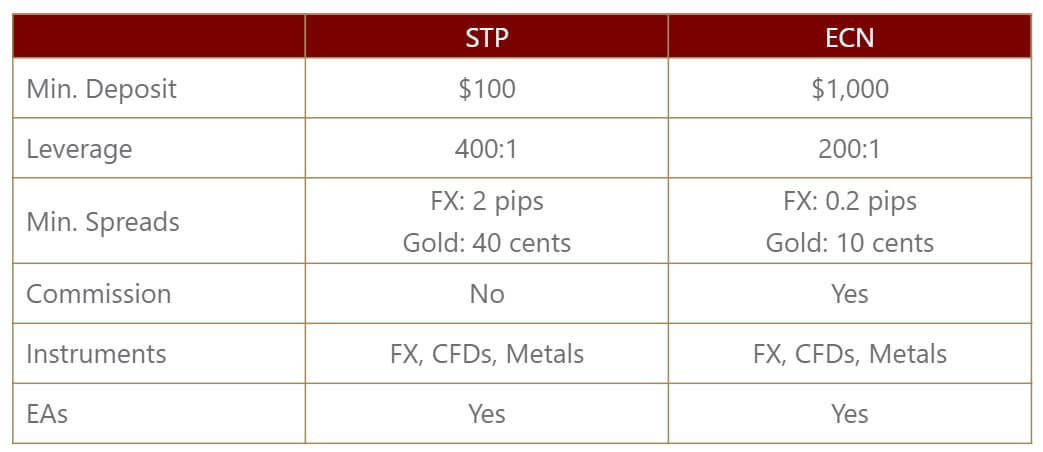 Platforms
There are two different platforms available, MetaTrader 4 and Juno Auto Trader, let's look at the features of both.
MetaTrader 4 (MT4): The MT4 Client Terminal is designed to appeal to clients of all levels of trading experience. It offers live quotes, real-time price charts, and a variety of order management and trading tools. Clients who use this FX platform have access to 50+ technical indicators and preinstalled Expert Advisors. Those who wish to trade while on the go can do so using the Metatrader 4 mobile app for iPhone and Android. The MT4 apps are widely known as the most powerful mobile trading application in the world of Forex.
Juno Auto Trader: Juno Auto Trader is a copy trading platform that allows you to automatically follow the trades of other successful traders. With the click of a button, you can choose from multiple trading strategies and easily duplicate their trades within your own account. The platform is ideal for those who don't have the time to trade themselves or investors who would rather follow traders with a proven track record. Choose from hundreds of successful traders from around the world to follow and build your own trading portfolio. The platform will copy trades to your account automatically. Whenever a strategy provider opens or closes a trade on their account, the identical trade will execute on yours. There's no need to be in front of your computer to monitor to constantly manage positions.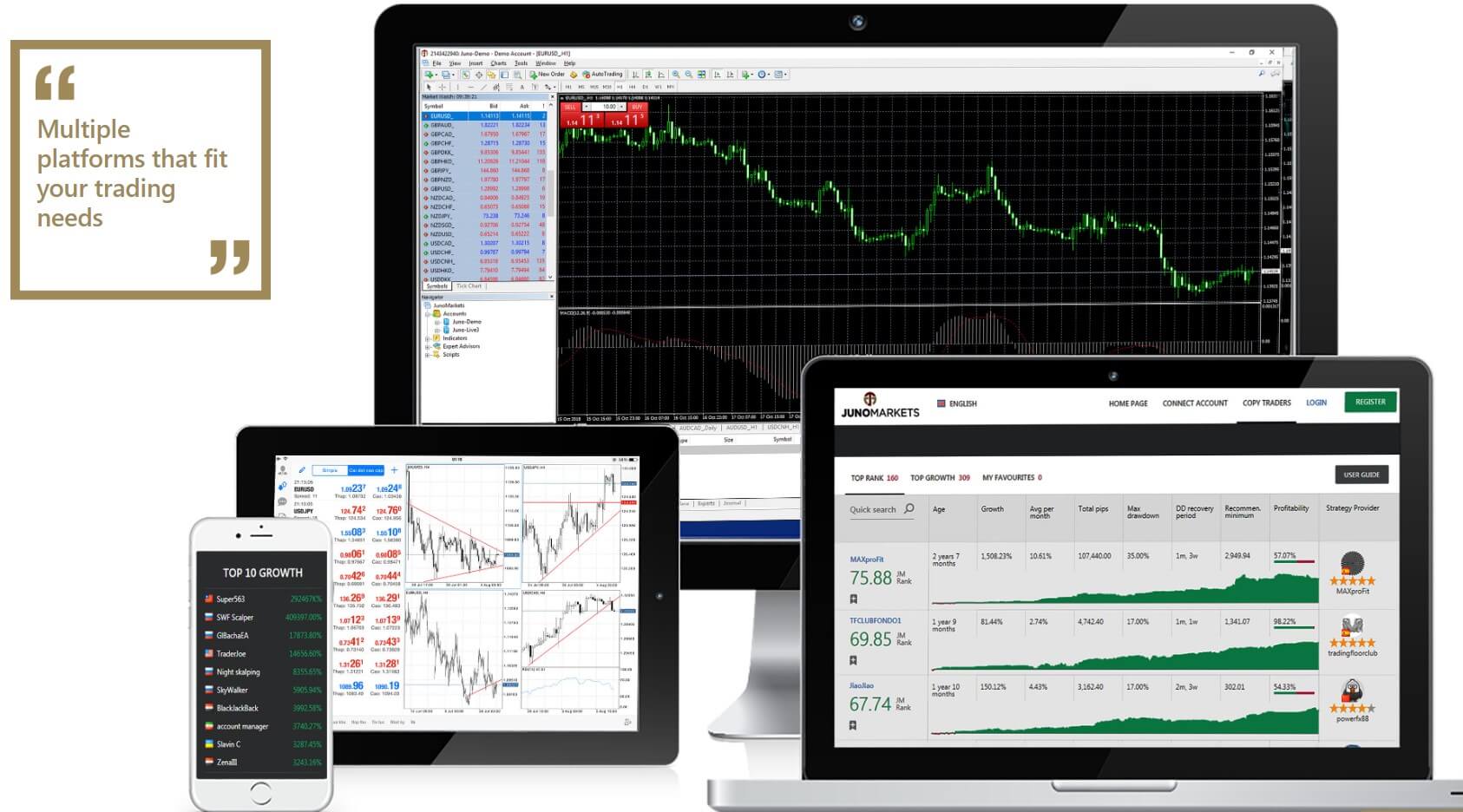 Leverage
Depending on which account you chose you will get an option of different leverage levels. The STP account allows leverage up to 1:400, the ECN account allows leverage up to 1:200. Leverage can be selected when opening an account and if you wanted to change the leverage once an account is open you will need to get in contact with the customer service team who will be able to help.

Trade Sizes
Trade sizes start from 0.01 lots which are known as a micro lot, they then go up in increments of 0.01 lots so the next trade would be 0.02 lots and then 0.03 lots. The maximum trade size is 20 lots which are fine as most retail traders won't get this high and those that do it is better to not make trades too large due to the difficulties of executing larger trades quickly and without slippage.
Trading Costs
We know that there are commissions added to the ECN account, however, there is no information as to how much, even looking through the internet we did not come up with a figure which is quite strange as this is something quite important to know. The STP account uses a spread based system that we will look at later in this review and so there are no added commissions.
Swap charges are present, these are interest charges that are incurred for holding trades overnight, they can be both negative or positive and can usually be viewed from within the trading platform of choice.
Assets

Three different categories of assets are available to trade at Juno Markets, these are forex currency pairs, the website only lists the major pairs however there is mention of minor pairs also being available, some examples given are EURUSD, GBPJPY, USDCAD and, NZDUSD. Next up is CFDs, this includes the likes of UK 100, NASDAQ 100, French 40 and German 30. Metals are the next available asset which includes the two regulars of Gold and Silver. There are a few commodities also thrown in although not given their own section, things like US Crude Oil are also available to trade.
Spreads
Spreads are dependant on the account that you use along with a number of other factors. If you use the STP account then you will have spreads starting from 2 pips, the ECN account has spreads starting from 0.2 pips. The spreads are variable (also known as floating) so this means that when the markets are being volatile, the spreads will often be seen higher. It is also important to note that different instruments and assets have different starting spreads, so while EURUSD may start at 2 pips, other assets like GBPJPY may start slightly higher, in this case, 2.5 pips.
Minimum Deposit
The minimum deposit required to open an account is $100, this will get you the STP account. Should you wish to use the ECN account you will need to make an opening deposit of $1,000 or more.

Deposit Methods & Costs
The following methods are available for depositing with Juno Markers: Visa and Mastercard (credit and debit cards), Skrill and Neteller, China UnionPay, WeChat Pay, and AliPay, FasaPay. International bank wire and, Instant online bank transfers. There are no deposit fees mentioned so we are not sure if there are any added, at any rate, be sure to check with your bank or processor to see if they add any transfer fees of their own.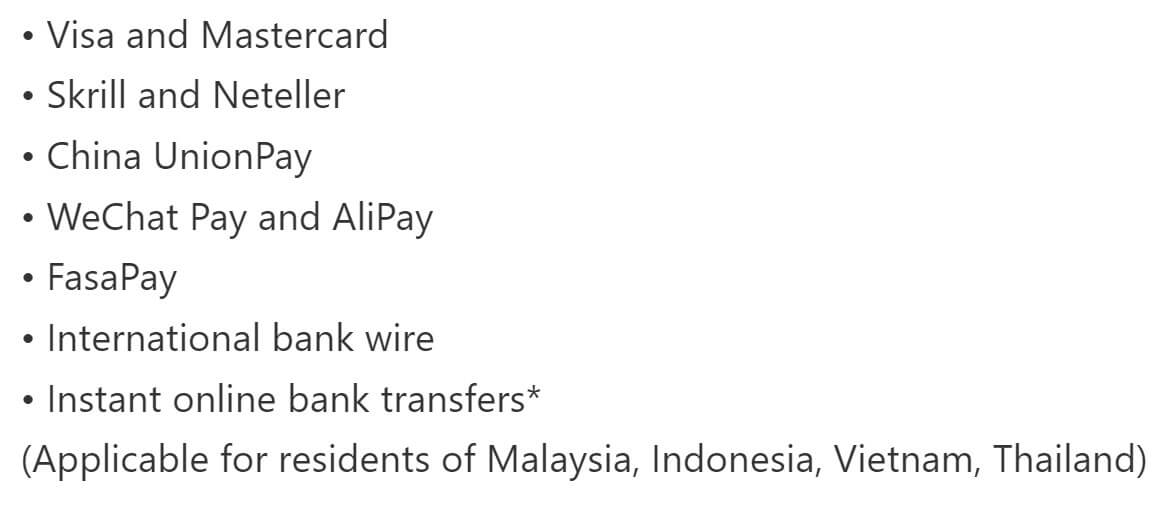 Withdrawal Methods & Costs
The same methods are available to withdraw, for clarification these are Visa and Mastercard (credit and debit cards), Skrill and Neteller, China UnionPay, WeChat Pay, and AliPay, FasaPay. International bank wire and, Instant online bank transfers.
There is no fee for Credit / Debit cards and the use of online payment services when using Bank Wire Transfer there is an added fee of $40 per withdrawal if your account is over $25,000 you get one free withdrawal per month. As always be sure to check with your bank or processor to see if they add any transfer fees of their own.

Withdrawal Processing & Wait Time
Juno Markets aims to process withdrawals the same day that they were received. The funds will take between 1 to 7 business days to return to your bank depending on the method used.
Bonuses & Promotions
We could not locate any information on the website in regards to bonuses, but the broker does offer a cashback program that provides cash payments to active traders. The Moneta Rewards Program is designed to reward loyal clients by giving them cash back just for trading with Juno Markets. For each trade that one makes, they will earn cash back at the end of each month. The amount earned will be based on the qualifying tier that is reached that month. The Moneta Rewards Program is open to all Juno Markets clients, regardless of their account type or balance.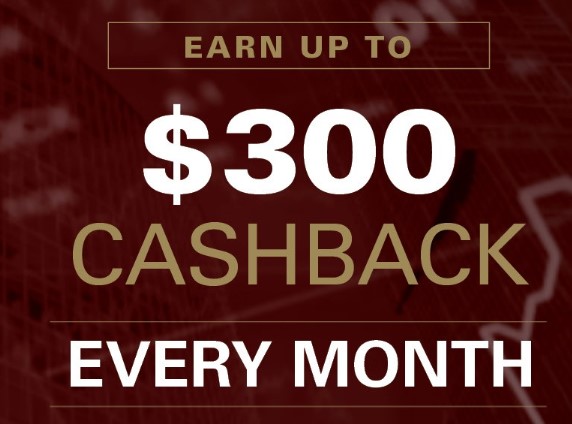 Educational & Trading Tools
There are tools and research sections of the site, but without having an account it is hard to get a real grasp as to what is involved and how effective the tools are. There is a technical analyzer which updates once a day to give trade suggestions, there is also real-time forex signals throughout the day based on a pattern recognition system, we do not know the profitability or accuracy of these signals through. Finally, there is a Juno Insights section which seems to give a review of the past week and an idea of what could be happening in the future.

Customer Service
Shockingly there isn't a page on the website giving contact details, instead, the only thing we could find is a live chat in the bottom right of the website, there is no email address and no phone number displayed as a way to get in contact with Juno Markets, as they are a financial institute dealing with money, we would think that it is only right to have multiple ways to get in contact, this is a major thumbs down.
Demo Account
Demo accounts are available and can be opened up very easily. The demo account simulates a $50,000 balance with leverage of 1:200. You can select to have it as an STP account or as an ECN account in order to simulate the trading conditions. The only information missing is how long they last as some brokers put on a time limit such as 30 days and after that time they automatically expire, so it would be nice to know how long the Juno Markets one last, at the moment it seems like they last indefinitely.

Countries Accepted
The following information is present on the website: "Juno Markets does not accept clients from certain countries/regions including the United States and Hong Kong." If you want a full list of excluded countries or to find out if you are eligible for an account you will need to get in contact with the customer service team.
Conclusion
Juno Markets are offering some good trading conditions along with a good selection of assets with good spreads. There is no information about the mentioned commission which is strange, deposit and withdrawals seem ok, lots of options and not many fees (just one for bank wire transfer withdrawals). Where Juno Markets are massively let down is the lack of customer service, or ways to get in contact with them, if you are going to be using Juno Markets, either hope that nothing goes wrong, or hope that there are more options once you are a full member.