The GBPUSD pair is seen advancing in an ending diagonal pattern inside an incomplete flat pattern of Minor degree, identified in green, which is in progress since September 01st when the Sterling found resistance 1.34832.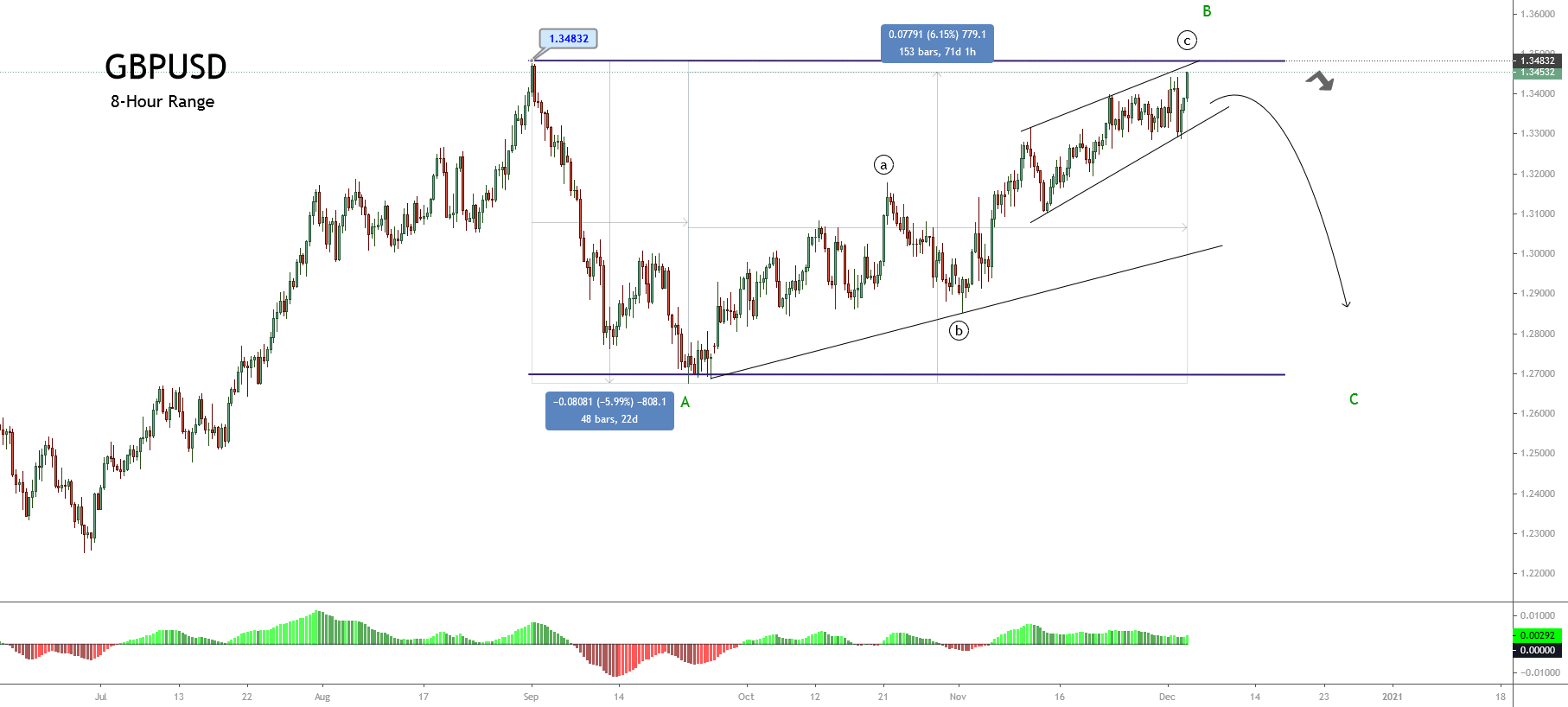 Technical Overview
The previous 8-hour chart exposes the advance in a potential flat pattern (3-3-5), which currently develops its wave B of Minor degree identified in green. In this context, once the current corrective rally ends, the next potential move, according to the Elliott Wave theory, could correspond the wave C. This movement should follow an internal structure subdivided into five wave segments.
Analyzing wave B's internal structure, currently, we see the price advancing in its wave ((c)) of Minute degree labeled in black. In this context, according to the textbook, the pattern identified in the current wave ((c)) has the shape of an incomplete ending diagonal pattern.
On the other hand, looking at the price and time relationship presented in the first chart, it is interesting to compare the elapsed time of the current wave B with wave A. This comparison suggests that the current wave B can be thought of as a corrective rally; thus, the next move could become an aggressive decline. 
Nevertheless, considering that the current wave B remains in progress, the short-term bias is still on the bullish side.
Technical Outlook
The next 8-hour chart shows the GBPUSD advance in its fifth wave of Minuette degree, labeled in blue, which belongs to the wave ((c)), in black, suggesting a terminal movement.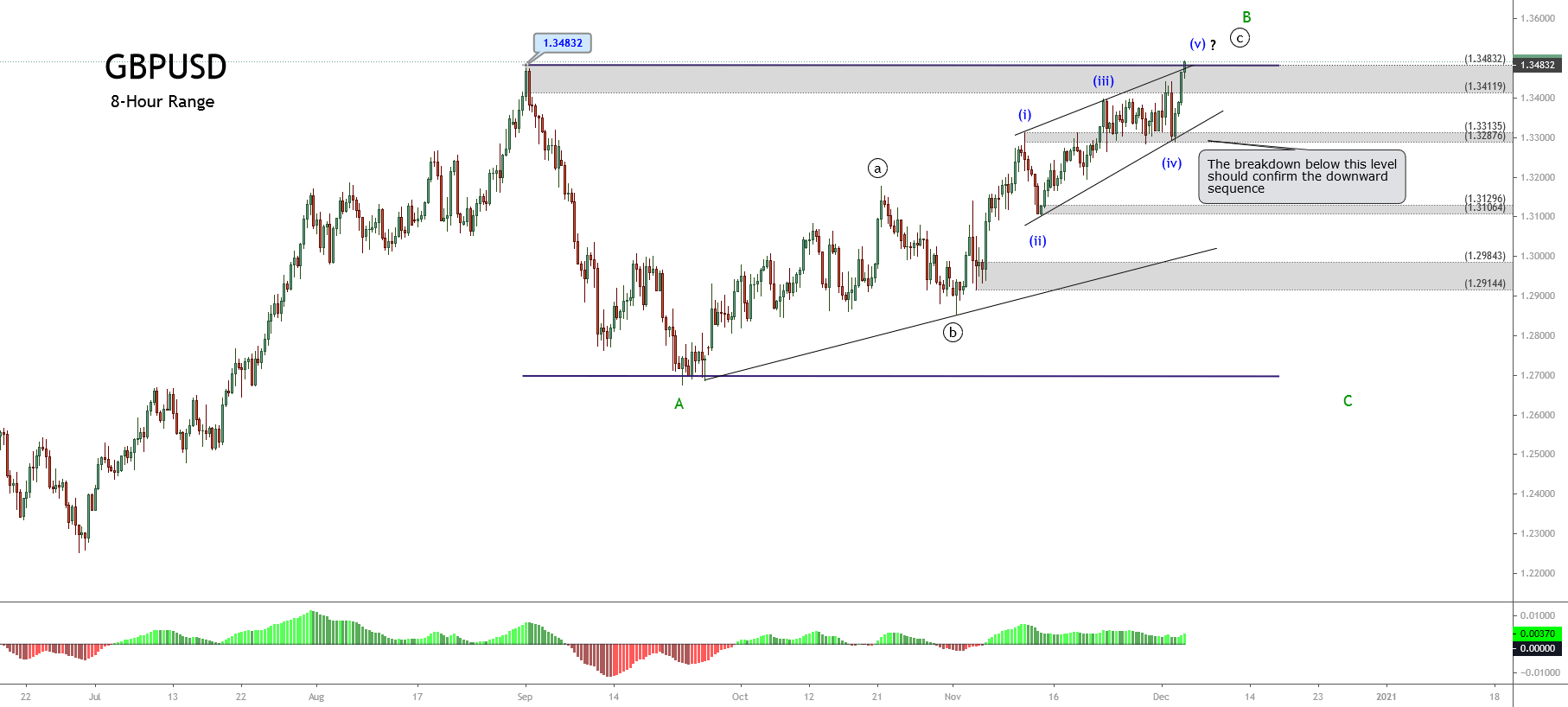 In this context, the price's test of the upper sideways channel trendline suggests that the Pound Sterling could develop an expanded flat pattern. This Elliott Wave pattern's implication makes us consider a strike over the origin of wave A located at 1.34832, where the pair should start to decline, developing its wave C in green.
Finally, both the ending diagonal pattern and the expanded flat pattern requires the pair to confirm the breakdown below the demand zone between 1.33135 and 1.32876. If the pair's price action confirms this breakdown, it could move down up to the level of 1.29144.