ICM Capital is an online FX and CFD broker that was established in 2011. During their 8 years in operation, the company has managed to complete their regulation with the Financial Conduct Authority (FCA) under registration number 520965. The company's primary office is located in the UK, with secondary offices located in Dubai and China. The fact that this is a regulated broker that accepts US clients may be enough to gain some attention, although there's a lot more to look into before choosing this broker based on those facts alone. Keep reading to find out more important details.
Account Types
This broker offers two account types; ICM Direct and ICM Zero. The Direct account offers trading on Forex, Metals, Futures, Shares, and Cash CFDs with a leverage of up to 1:30. This account type requires a deposit of $200 USD and makes up for the lack of commission charges by executing higher spreads. The Zero account takes a different approach, with a price model that centers on providing lower spreads in return for charging commission fees of $7/Round lot. Tradable instruments are limited to Forex, Energy, and Metals on this account type and the leverage cap is also set at 1:30.
This broker will also upgrade clients to Pro status if two of three conditions are met; You must have carried out significantly large transactions, on the relevant market, at an average frequency of 10 per quarter over the previous four quarters; the size of your financial instrument portfolio must exceed $500,000 EUR, and/or you must have experience working in the financial sector for at least a year in a professional position.
If you qualify, then you'll have access to slightly reduced spreads, leverage options of up to 1:200, and negative balance protection that will cover your account of up to $1,000,000. We've provided a quick overview of the two main account types below.
ICM Direct
Minimum Deposit: $200 USD
Leverage: Up to 1:30
Spreads: From 1.3 pips
Commissions: Zero
Assets: Forex, Metals, Futures, Shares, and Cash CFDs
ICM Zero
Minimum Deposit:
Leverage: Up to 1:30
Spreads: From 0 pips
Commissions: $7 Round lot
Assets: Forex, Energy, and Metals
Swap-free versions of both account types are available for clients of Muslim faith. If you're interested in opening one of these account types, you'll need to reach out to a member of the broker's client services team.
Platform
Both account types exclusively support the world-famous MetaTrader 4 trading platform. MT4 is highly accessible and available for download on PC, Mac, iPhone/iPad, and Android. MT4 provides a multilingual interface, contains a complete technical analysis package, a wide range of built-in technical indicators and charting tools, the ability to create various custom indicators, different time periods, and more. Even with the release of MT5, MetaTrader 4 remains the most popular and most commonly offered trading platform on the market to this day. We certainly don't have any complaints regarding this broker's choice.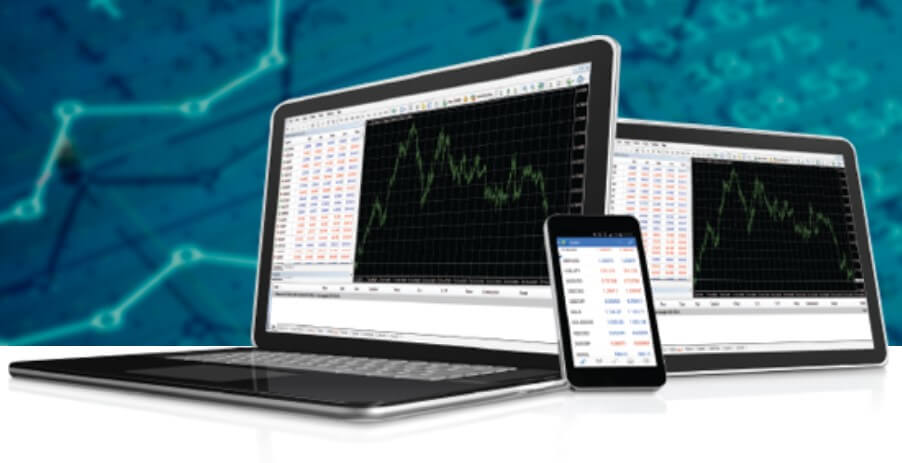 Leverage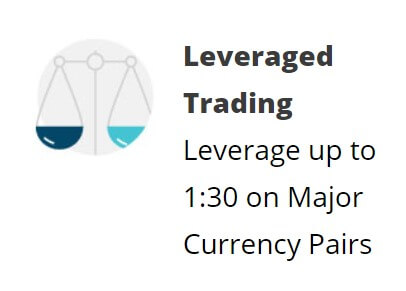 The available leverage caps for your account can vary depending on the price volatility of the underlying instrument. The leverage cap is set at 30:1 on major Indices, 10:1 on Commodities other than Gold and non-major Equity Indices, and 5:1 on individual Equities and other reference values. On another note, the broker offers a slight advantage in this category for Pro account holders by setting the maximum leverage cap at 1:200, a significantly higher option.
Trade Sizes
The minimum trade size is set at one micro lot for both account types on the majority of instruments, aside from Cash CFDs, which have a minimum trade size of 1 lot. Maximum trade sizes depend on the type of instrument being traded. The maximum trade size is set at 500 lots on FX pairs, 50 lots on Precious Metals, and 5,000 lots on Cash CFDs. The contract size is set at 100 shares on US stocks. The formula for calculating the margin requirement with this broker is as follows; Required Margin = (Trade Size (lot size) / leverage) * account currency exchange rate (if different from the base currency in the pair being traded). The broker's stop loss level is set at 50% and the broker reserves the right to initiate an automatic stop-out on all positons if this limit is reached.
Trading Costs
This broker profits through commissions, spreads, and swaps. Traders will not pay commissions on Direct accounts and commission charges of $7/Round lot are applied on Zero accounts. Spreads on the Zero account start from 0 pips, while spreads on the Direct account start from around 1.3 pips. Commissions are not applicable on Energy or Index Futures. Forex and Precious Metal positions that are left open overnight or over the weekend are subject to swap charges.
The swap rate varies for both Long and Short positions and can be viewed for each instrument through the MT4 platform on 'Specification'. Daily market rollover occurs around 22:00 server time (UK time). In the event that the open position was kept open after midnight on Wednesday, 3 days of swap will be calculated. Even if you're operating a swap-free account, swaps will apply to the USDTRY and EURTRY currency pairs.
Assets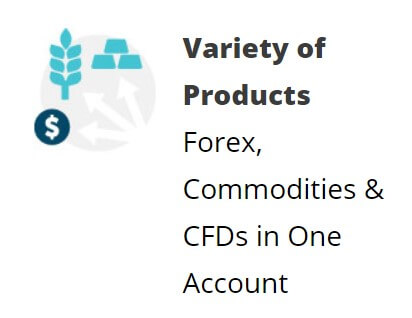 The Direct account offers access to Forex, Metals, Futures, Shares, and Cash CFDs and would be the best choice if you're looking for more variety. The Zero account limits tradable instruments to Forex, Energies, and Metals. FX options are made up of majors and minors and include 34 options. Precious Metals include Gold and Silver. Energies include Light Sweet Crude Oil, Brent Crude Oil, and Natural Gas. Note that this would be the extent of what is offered on the Zero account type. There are 45 total options available under US stocks and major brands like Apple, Citigroup Inc., Google, Microsoft, Disney, and more are available. The broker also lists 6 Index Futures and 11 Cash CFDs.
Spreads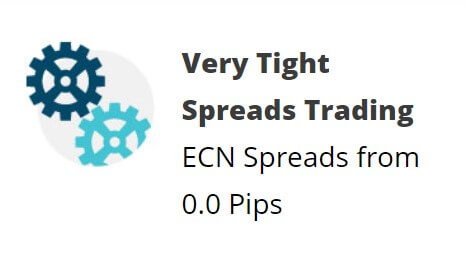 On the Account Type Table, we see spreads on the Zero account listed as starting from 0 pips. However, reading the fine print reveals that this is only on the EUR/USD pair. The broker is vague when it comes to describing the spreads on the Direct account type and suggests potential clients check out the Contract Specifications for themselves in order to view them. Upon checking the spreads for ourselves, we weren't exactly surprised that the broker wasn't boasting about their offers.
The lowest spread we saw was listed at 1.3 pips on USDJPY, however, spreads climbed to 2.8 pips on AUDCAD, 3 pips on AUDJPY, and so on. All of the options weren't too bad, although we're assuming that the broker is making up for the lack of commissions charged on this account type with these spreads. If you are a Pro account holder, then the average spreads are lowered slightly.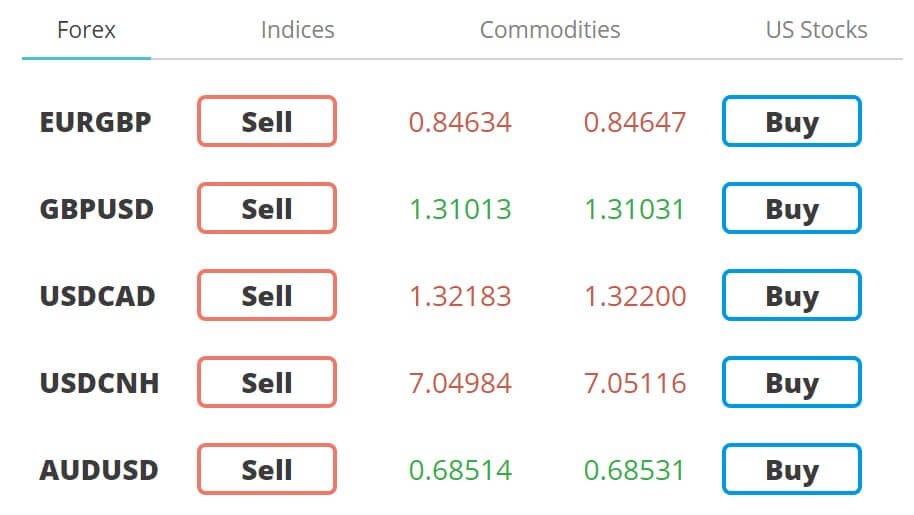 Minimum Deposit
The minimum deposit requirement for both accounts is $200 USD, or the equivalent in other currencies. This limit is not only set for initial deposits, but the broker requires also deposits of no less than this amount on future deposits as well. We've definitely seen lower offers out there, although this amount is fairly standard. It would be nice if the broker would allow follow up deposits to be made for lesser amounts, especially considering that traders may not want to make larger deposits each time.
Deposit Methods & Costs
Accounts can be funded via Wire Transfer, Visa/MasterCard, Skrill, China UnionPay, Neteller, or through the company's own ICM Capital Prepaid MasterCard. Some international transfers will incur a fee from the bank's side, which will be deducted from the total funded amount. The broker will cover any transfer fees on deposits above $500 USD incurred through intermediary and beneficiary banks. Wire Transfers should be credited to the account within 2-5 working days.
Deposits by Visa/MasterCard can be made for amounts up to $10,000 USD and the company requires the address on the card to match the client's registered address, otherwise, there can be delays. There are also some restrictions related to which countries can fund with cards. There is a charge of 1.75% on all card deposits, including the company's prepaid card.
Skrill charges a 0.32 transaction fee + a 1.9% fee + a 1% country fee on incoming deposits. Neteller charges a 2.5% deposit fee + a 0.29% transaction fee + a 1% country surcharge fee. Deposits via China UnionPay are subject to a 1.50% fee. Earlier, we mentioned that the broker offers a prepaid card. In order to receive one of these, the client would need to apply and pay a $40 fee.
Withdrawal Methods & Costs
ICM Capital will only return funds to clients in the same manner in which they were received. For example, if you made a $200 deposit via Visa/MasterCard, the company will refund $200 back to the same card that was used to deposit. The broker doesn't mention which method profits would be returned to, although brokers typically return profits via Wire Transfer. Various fees are charged on some withdrawal methods and others are fee-free. We have outlined those fees below. Also, keep in mind that these fees would not apply to Professional status clients.
Wire Transfer: 15 GBP
Visa/MasterCard: No Fees
ICM Capital Prepaid Card: $1.95
Skrill: 1% Transaction Fee (max $10)
Neteller: No Fees
China UnionPay: $5
Withdrawal Processing & Wait Time
The broker typically processes withdrawals within the same business day; however, it can take 3-5 business days for the funds to be credited back to your account. If you still haven't received your funds after this period, the broker recommends clients contact their customer service team.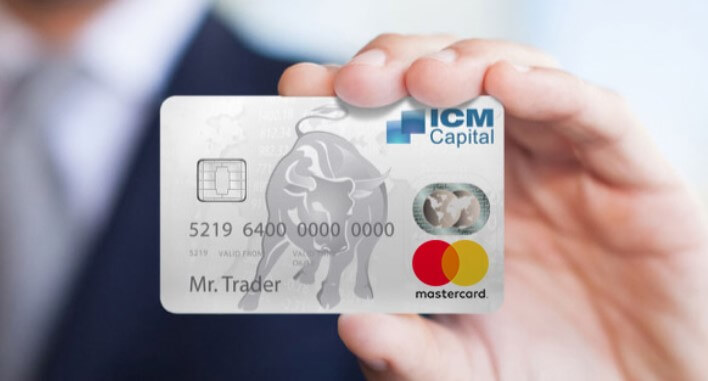 Bonuses & Promotions
Currently, the broker does not seem to be offering any special promotions. Do keep in mind, as previously mentioned, that the broker will upgrade status levels on accounts that hold at least $50,000 worth of currency. If your account qualifies, you would be rewarded in the form of rebates, lower spreads, returns on funding fees, etc. This could be considered a special advantage, although many traders simply won't have the funds to qualify.
Educational & Trading Tools
Under the 'Education' section of their website, this broker provides some brief explanations about forex, mentions some of the key features related to forex trading, briefly mentions some information on technical analysis, provides a few trading examples, includes a trading glossary, and offers a forex FAQ that answers a couple of questions. At first glance, it would seem that the broker is offering several helpful pieces of information; however, each section is fairly short and does not contain enough information to get traders started. The broker does have a section dedicated to listing live seminars, although the upcoming list was empty when we checked. Aside from offering market news, there are no tools offered on the website.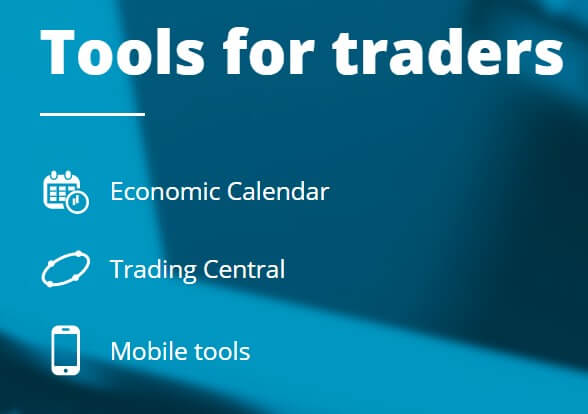 Demo Account
Free demo accounts are available to any client or potential client of this company. Demo accounts do expire after 30 days; however, the broker will allow traders to create a new demo account at any time. Demo accounts must be created from within the MT4 platform by clicking 'Select File' > 'Open MT4 Account' > and selecting the server as 'ICM Capital – DEMO – New Account'. Leverage can be changed by contacting customer service and the maximum leverage is limited to 1:30, as with real accounts. Pro versions of the demo account are also available. The broker requires the trader to contact a services team member in order to open one of these account types due to the fact that they must be configured separately. Demo accounts reflect the same environment as real accounts, although demo account servers may differ from the live environment from time to time.
Customer Service
Client Services support is available from 6 am to 6 pm GMT, Monday through Friday. Support can be contacted via LiveChat, email, phone, or by filling out a contact form on the website. Alternatively, if you're experiencing technical difficulties, you'll want to contact Technical Support via their direct phone number. This department operates 24 hours a day, Monday through Friday. The main phone lines are linked to the UK location, but this broker also lists separate phone numbers for offices located in Dubai and China. The broker is also active on LinkedIn, YouTube, Google Plus, Facebook, and Twitter. All contact information can be viewed below.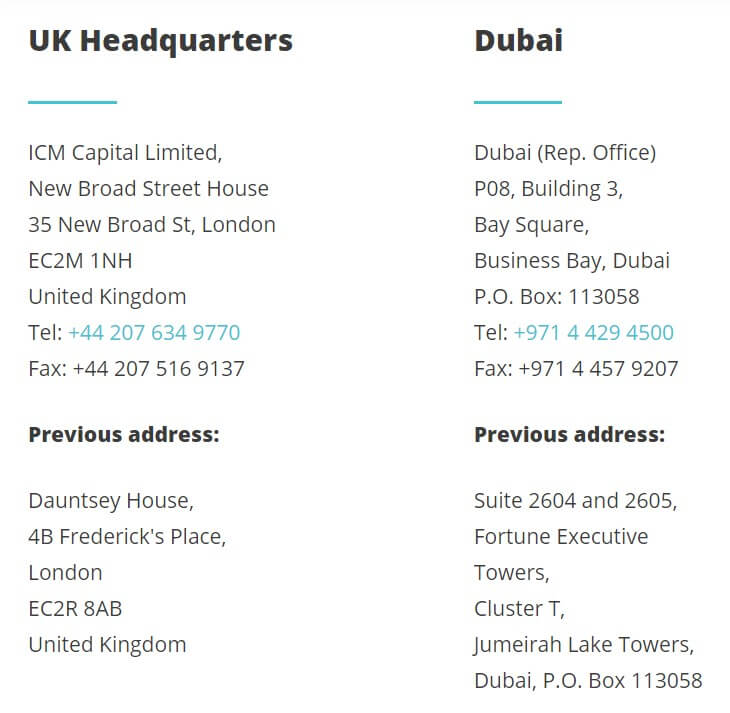 Email: Client Services: clientservices@ICMCapital.uk
UK Office
Phone: +44 207 634 9770 (Client Services) (6 am – 6pm GMT, Mon – Fri)
Technical Support: +44 207 634 9777 (24/5)
Fax: +44 207 516 9137
Address: ICM Capital Limited, New Broad Street House, 35 New Broad At, London, EC2M 1NH, United Kingdom
Dubai Office
Phone: +971 4 429 4500
Fax: +971 4 457 9207
Address: Dubai (Rep Office) P08, building 3, Bay Square, Business Bay, Dubai, P.O. Box 113058
China Office
Phone: 0431-88880936
Address: Honghui International Plaza, No. 3299 Renmin Avenue, Chaoyang District, Changchun, Jilin, China
Countries Accepted
Considering their regulation with the FCA, we would expect to see some type of restrictions set in place. We couldn't find a list on the website, so we visited the account registration page to see if any important options were missing. We confirmed that the United States, Japan, India, and many other commonly restricted countries are able to sign-up for accounts with no issue. We did notice that North and South Korea were missing from the list of available countries. It's possible that we may have overlooked a few more restricted countries, although you can search for your country on the account registration page.
Conclusion
ICM Capital is a regulated broker that offers leveraged trading of up to 1:30 for their regular clients on more than 100 assets that are made up of FX, Metals, Shares, Futures, and Cash CFD options. Traders can open a commission-free Direct account and pay no commissions, or a Zero account, which provides tighter spreads in exchange for commission charges. The broker supports the world-famous MetaTrader 4 trading platform and a $200 deposit is required to open an account. Several funding options are available and withdrawals are processed somewhat quickly; however, fees are charged on deposits and when withdrawing through certain methods.

One can trade with a leverage of up to 1:200 and avoid any funding fees if they have a Professional status with this broker, although an account balance of at least $50,000 is needed to qualify for these perks. Education and tools are slim to none and the broker is not really offering any bonuses or promotions at this time. Support is available on weekdays and can be contacted through LiveChat, phone, email, or buy filling out a form on the website.