How To Make Money Following Our FX Options Section – Update
Thank you for joining the Forex Academy educational video. In this video, we will be looking at our FX options service, which is completely free and which we first brought you on the 23rd of April this year. We will be taking a look at how the service is going since its inception and what's changed and how it can be applied to your daily trading to enhance your overall success rate.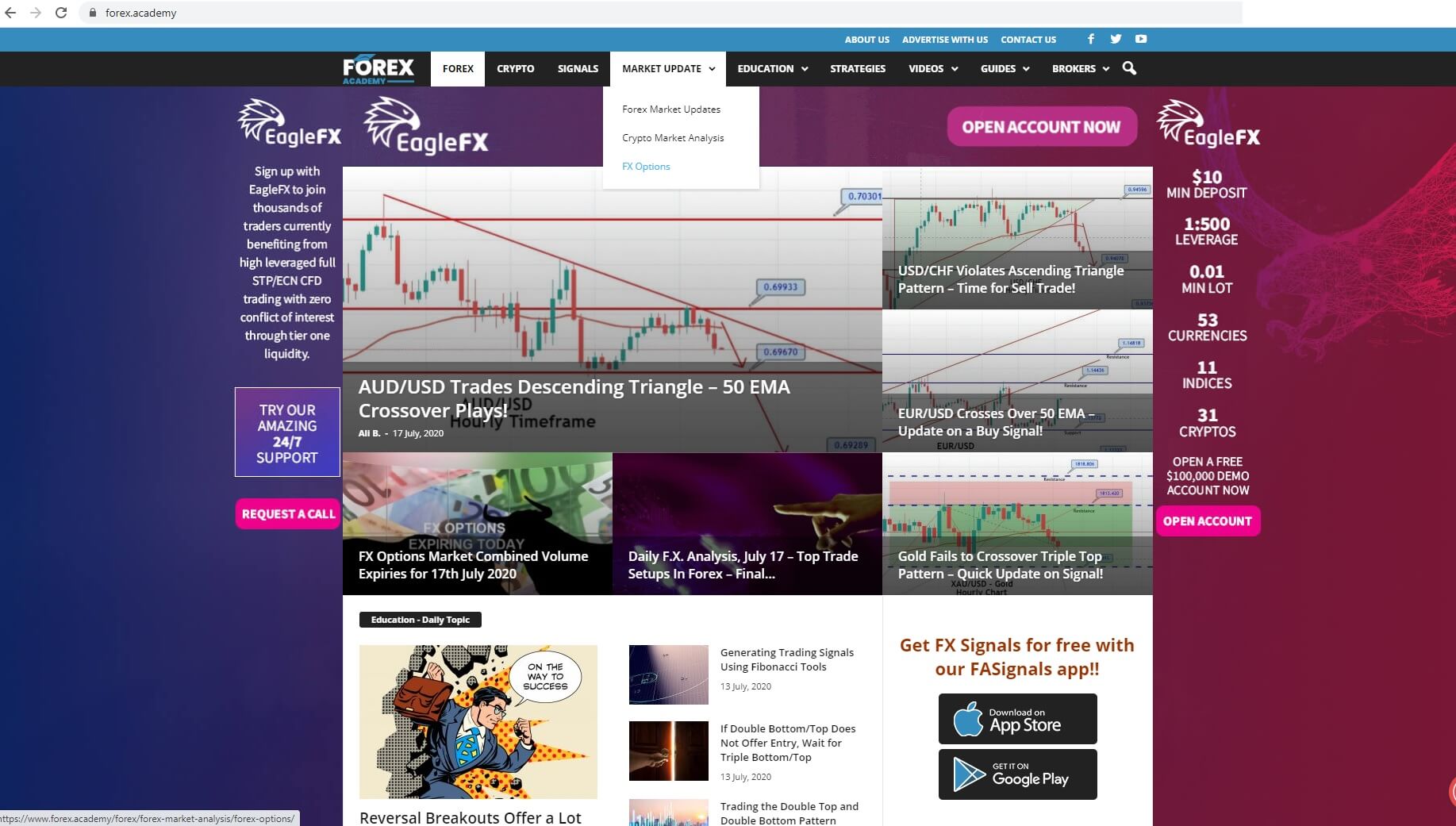 First, you will need to head to our website at Forex (dot) Academy, select market update, and from the drop-down menu, click on FX options.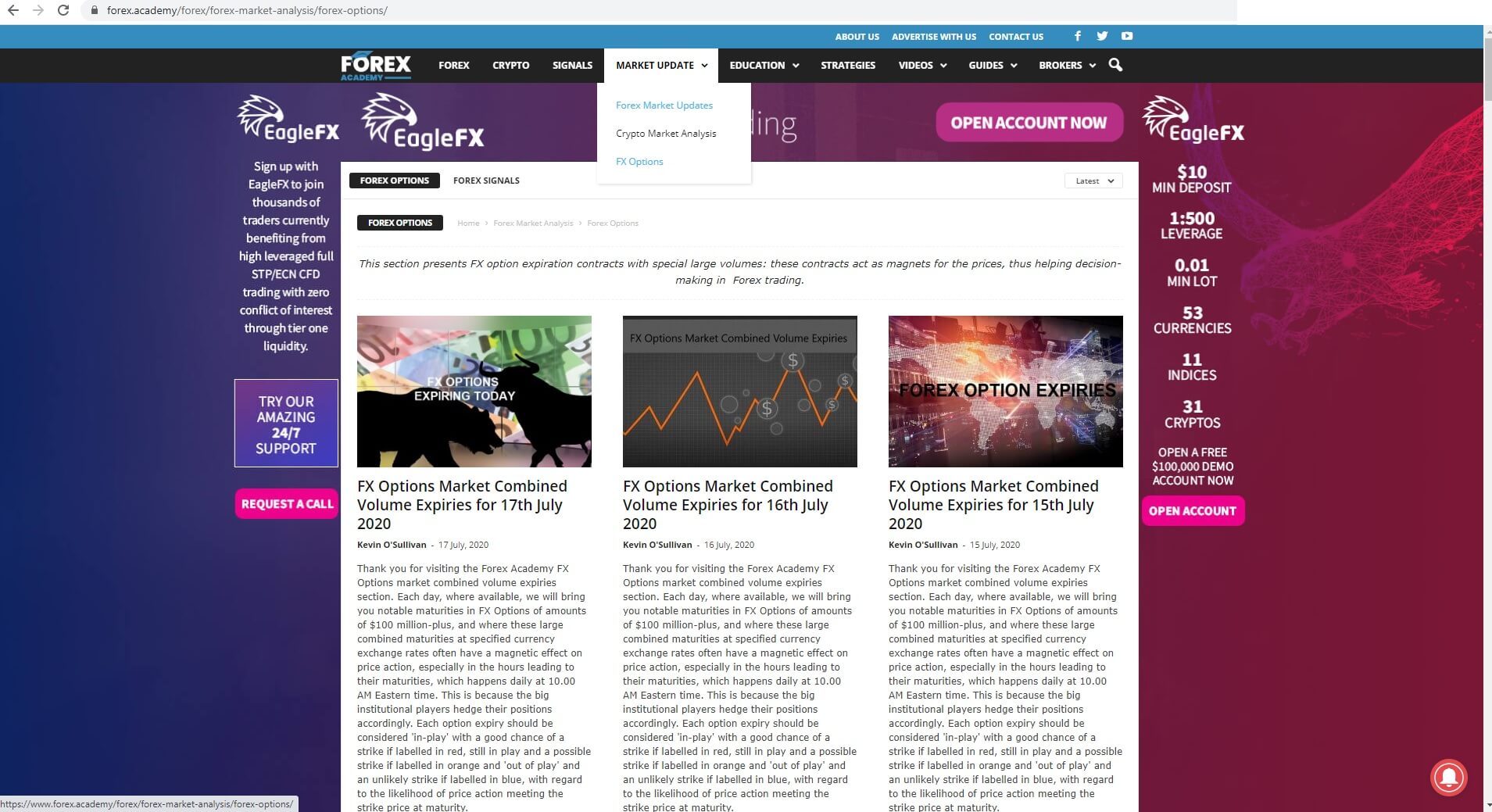 Every day, on this page, our analyst, Kevin O'Sullivan, brings you the combined volume FX option expiries, which close at 10 a.m. New York time, each day. The combined amounts will never be less than 100 million of the local currency pertaining to the maturity. And where these large volume FX option maturities have a magnetic effect on the price action of the particular currency typically major pairs that are involved.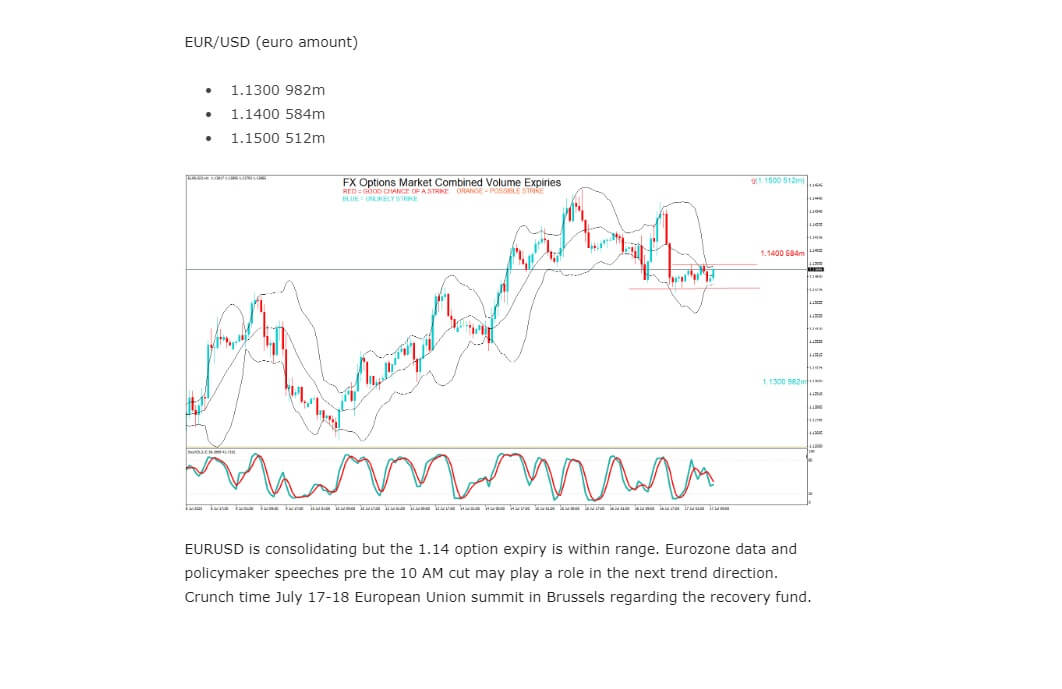 This is what you might expect to see when you click on the FX options page every day when the majority are available. Here we can see that there are three options maturities due to roll off at the 10 a.m. New York cut. The first option is for 982 million euros at the 1.1300 exchange rate, the second option is for 584 million euros at 1.1400, and the third option is 4 for 512 million euros at 1.1500.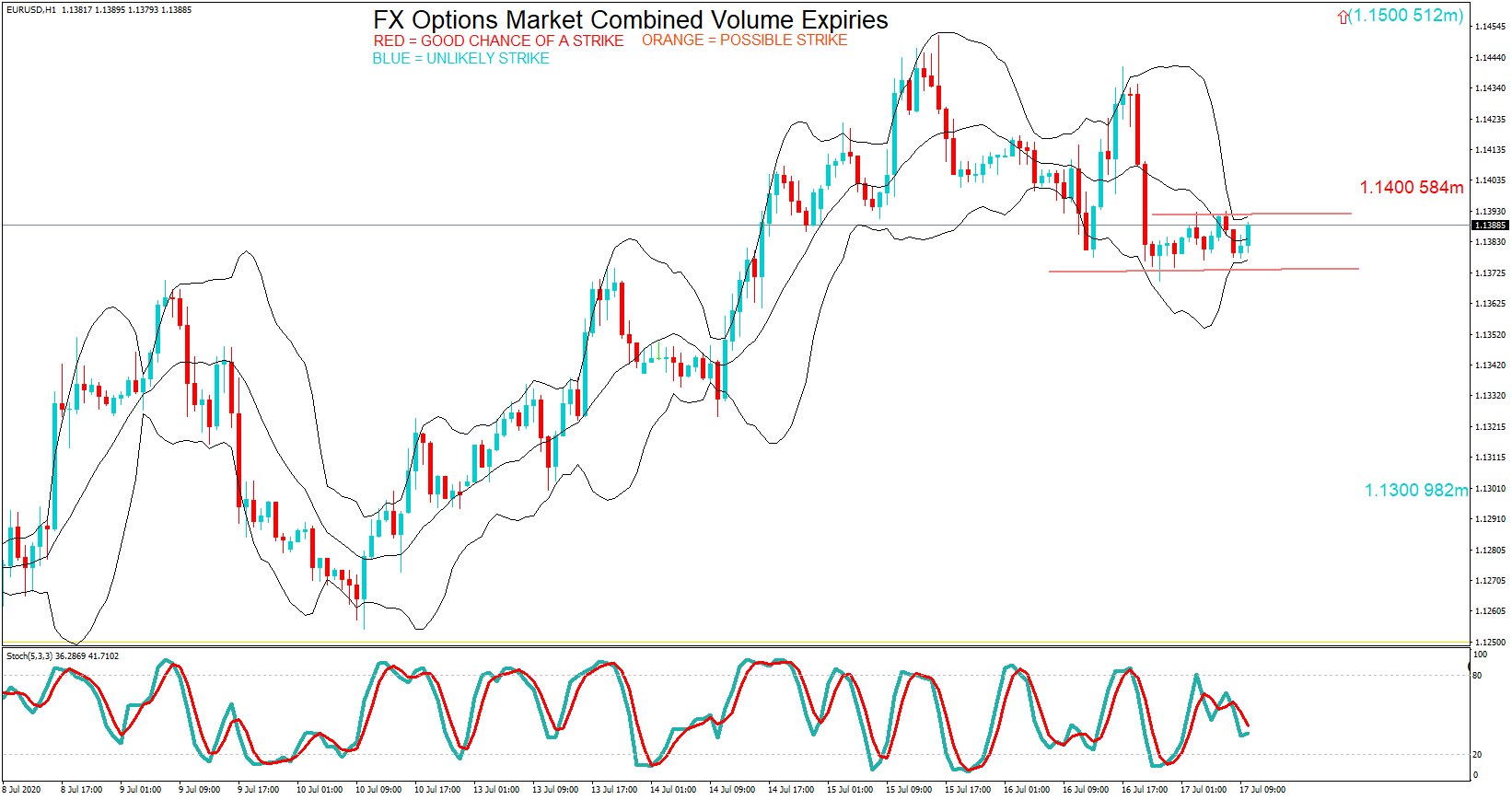 These FX option maturities are lean plotted on to a 1-hour chart and colour coded red, orange, or blue. If you see an FX option in red, there is a high probability that's the price action gravitates towards this by 10 a.m. New York. If the maturity is colour coded in orange, there is a slightly less possible chance of price reaching this level by the cut. And if the maturities are highlighted in blue, there is an unlikely chance that price action reaches these levels by 10 a.m.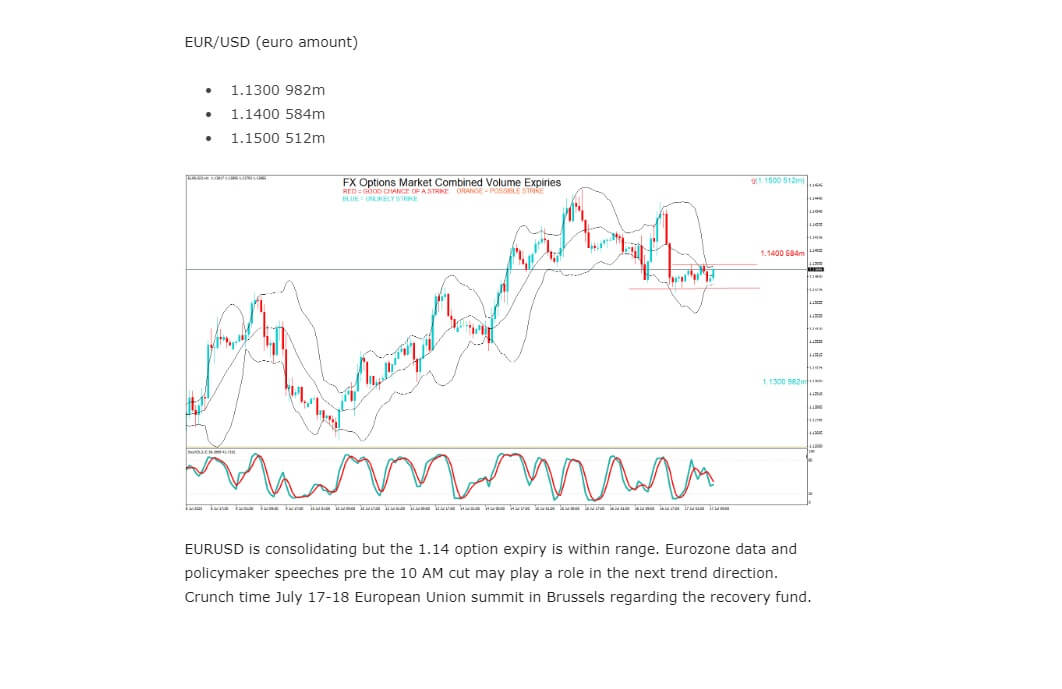 Kevin will also so provide chart analysis, which is a fairly new feature when he publishes this data at around 8:30 a.m. BST each day. Here he says that the pair is consolidating but that the 1.1400 option expiry is within range and with a caveat that eurozone data and policymaker speeches may play a role in trend direction. He has provided support and resistance levels, and the two options at 1.13 and 1.15 are discounted by coding them in blue, Kevin, and where he believes the price will move to the upside to target the 1.400 maturity which he has coded in red.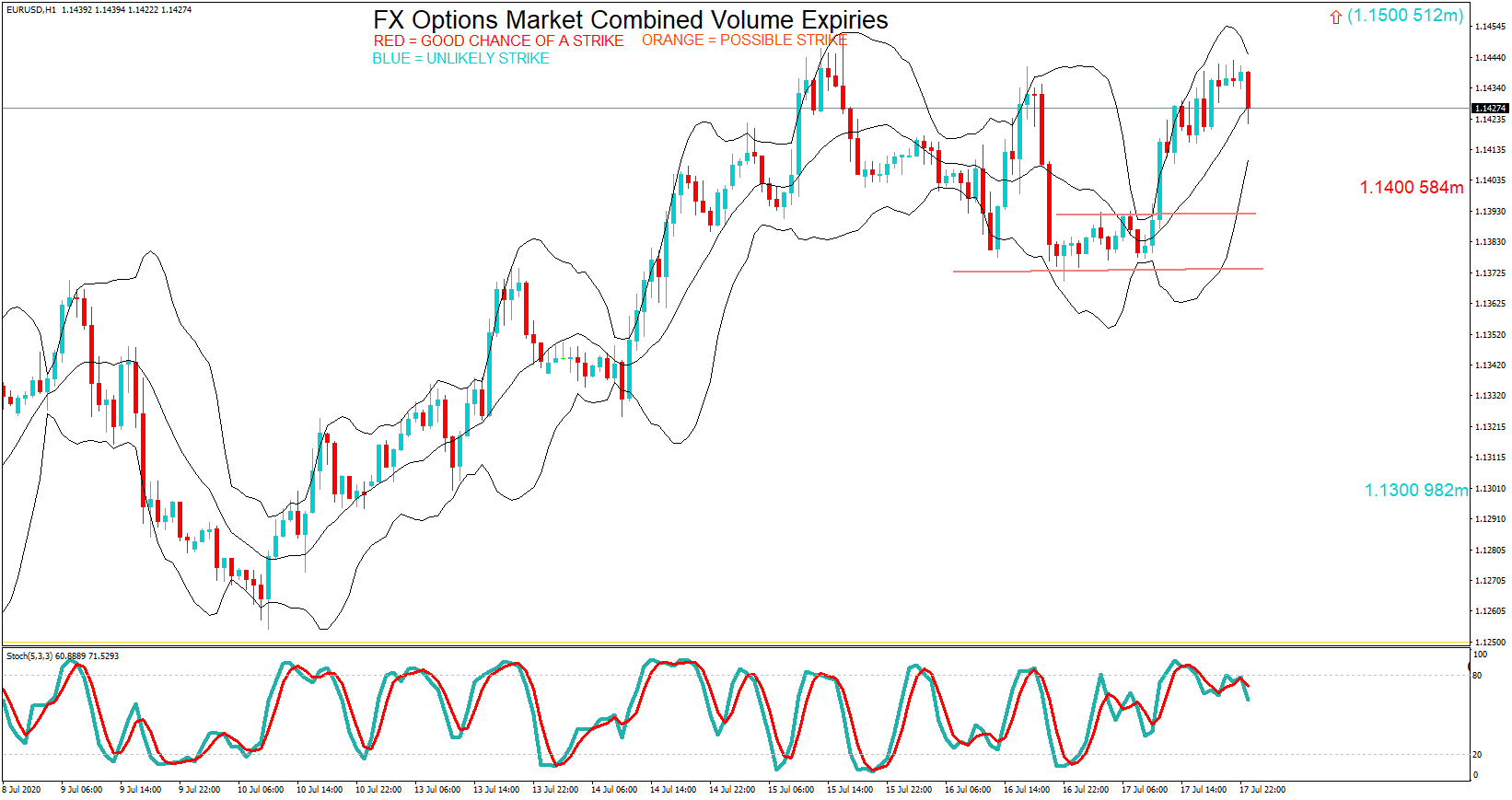 Let's take a look at the price action later on during the European and United States session in this pair. We can see that Kevin was correct price action punched through the resistance line and headed up to the 1.1400 option maturity. At no time did price action go near the one 1.13 00 or 1.1500 levels, as predicted, and where these were highlighted in blue as being unlikely. And at the time of the New York cut, the exchange rate was 1.1430, just 30 pips away from the favoured red option at 1.1400.
It is suggested by Kevin that traders place the option expiry levels onto their own charts in order to feed this into their own trading methodology. Even if you had taken on the trade based on Kevin's recommendation early in the European session, you could have made nearly 50 pips as the price rose.
What is more, is that this service is extremely reliable and wear on a regular basis the technical analysis as provided by Kevin is throwing up accurate predictions often with pinpoint accuracy and regularly buy a handful of pips. Which just goes to show how much the market pushes price action to these key fx expiries and where are often larger the combined amount of the maturity, the more likely of price action hitting the FX option maturity at the time of the 10 a.m. New York cut.