Gold FX is a Cambodia based forex broker regulated by the Kingdom of Cambodia. Gold FX offers a secure network, trader academy, online customer support, company events, and more to their clients. They are aiming to be the leading financial service in Cambodia, throughout this review we will be delving deep into the services on offer to see if they can achieve this and so you can decide if they are the right broker for your trading needs.
Account Types
If you decide to join Gold FX you will have to choose from one of the two available accounts, they each have a different entry requirement and trading conditions so let's look at what they are.
Customer Account: The customer account has a deposit requirement of $100 and must be in the USD currency. It comes with a leverage of up to 1:100 and the account has a maximum balance of $50,000. There is no commission added to the trading on this account and the margin call level is set at 100% while the stop out level is set at 50%. You can have an unlimited amount of positions open at any one time.
VIP Account: The VIP account increases the minimum deposit up to $10,000 and once again must be in USD. It comes with a leverage of up to 1:100 and the account has a maximum balance of $50,000. There is no commission added to the trading on this account and the margin call level is set at 100% while the stop out level is set at 50%. You can have an unlimited amount of positions open at any one time.
Platforms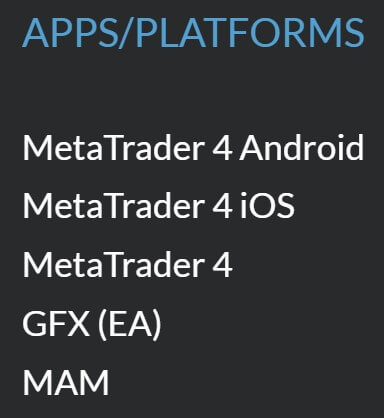 The use of MetaTrader 4 is available with Gold FX and for good reason, it is one of the most accessible platforms with a desktop download available as well as mobile applications and a web trader. Some of its other features include it being user-friendly, it has multiple languages, its equipped with advanced communication tools, provides personal information such as account balances, trade history, it works with all kind of currency, has advanced real-time charts, provides indicator, technical analysis, order management tools and customizable high tech chart, its a highly secure platform, and has the use of thousands of expert advisors and indicators to help with your trading and analytical needs.
Leverage
The maximum leverage available to both accounts is 1:100, this can be selected when first opening up an account, should you wish to change it on an active account, you should contact the customer service team with your request.

Trade Sizes
The minimum trade size available is 0.01 lots which is known as a micro-lot, the trades then go up in increments of 0.01 lots until they reach the maximum trade size of 1 lot. This is a little on the low side as many traders may look to make trades larger than this. It is not known to us what the maximum number of open trades or orders you can have at any one time is.
Trading Costs
We know that the account uses a spread based system and there doesn't seem to be any mentions of any potential commissions on the accounts. There are however swap fees that are charged for holding trades overnight and these can be viewed within the MetaTrader 4 trading platform.
Assets
Unfortunately, there isn't a full breakdown or product specification available, this is a shame as a lot of potential customers will be looking to see if a broker has their preferred trading instruments, so not having a list available can cause those traders to look elsewhere for a broker that does.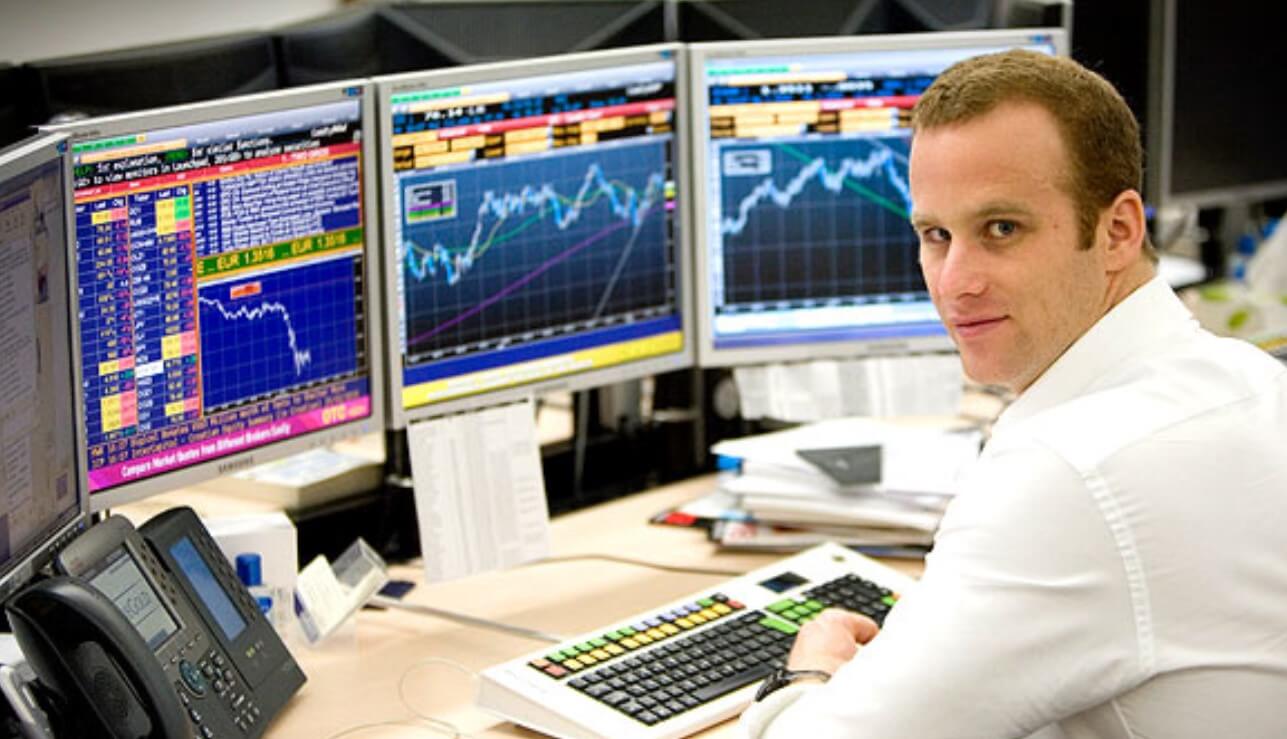 Spreads
We know that the accounts use a variable spread system, but unfortunately, we do not know what the spreads are or what the starting figures are for them. Variable spreads mean that they move with the markets, the more volatility in the markets the higher the spreads will be.
Minimum Deposit
The minimum deposit required to open up an account is $100 which will allow you to open up a Standard account, should you wish to use the VIP account you will need to deposit at least $10,000.
Deposit Methods & Costs
It appears that only Bank Wire is available as a deposit method. Looking through the site there is no mention of any deposit fees being added by Gold FX, but you should check with your own bank to see if they will add any of their own. All deposits must be in USD.

Withdrawal Methods & Costs
Similarly to the deposit methods, all withdrawals must be in USD and there is only Bank Wire transfer available as a withdrawal method. Again, there doesn't seem to be any mentions of potential withdrawal fees but contact your bank to see if they will charge for any incoming transfers.
Withdrawal Processing & Wait Time
We do not know what the processing times are, but as the only available method is Bank Wire Transfer we would expect a request to be fully processed within 2 to 5 working days from the withdrawal request being made.

Bonuses & Promotions
The promotion page does indicate some promotions however they may have expired because the links no longer lead anywhere except for a deleted Facebook post. So it does appear that bonuses and promotions are taking place if you are after any you could always contact the customer service team to see if there are any promotions coming up that you could take part in.
Educational & Trading Tools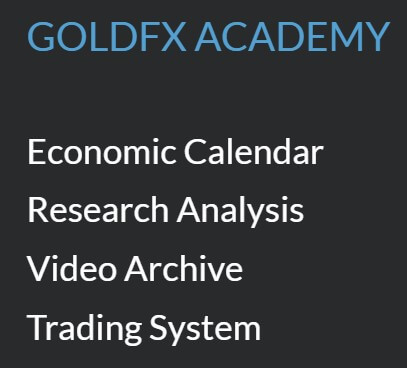 There are a few different aspects to the education and trading tools side of the site. The first section is some videos based on different strategies and how to trade them. There is also a section detailing a few different trading strategies. There is some research and analysis information, but this is pretty irrelevant as it has not been updated for 2 years now. Finally, there is an economic calendar, this details upcoming news events and also shows which markets they may affect.
Customer Service
You can contact Gold FX in a few different ways, the first being a postal address, there is also a phone number and email address available should you wish to get in contact that way. We do not know what opening times of the support team are but we suspect that they will be closed over the weekends like the markets are.
Address: GoldFX Investment Co, Ltd, Sun City Building, 2nd Floor, #255, St.51 Corner St. 370, Sangkat Boeung Keng Kang 1, Khan Chamkamon, Phnom Penh, Cambodia
Phone: (+855) (0) 23 213 686
Email: [email protected]

Demo Account
Demo accounts are available, you can open one up by downloading the Gold FX MetaTrader 4 trading platform and then creating a demo account from within the platform. The conditions should match the trading conditions mentioned above and there does not seem to be an expiration time on them. The demo accounts can be used to test out the markets and strategies without any added risk to your capital.
Countries Accepted
The following statement is present on the site: "While we welcome clients from all over the globe, governmental restrictions along with our company policies prohibit GoldFX from opening accounts originated from the following restricted and/or OFAC sanctioned countries: Afghanistan, Botswana, Cote d'Ivoire (Ivory Coast), Cuba, Cyprus, Egypt, Gambia, Ghana, Guinea Bissau, Guinea Conakry, Iraq, Iran, Kyrgyzstan, Lesotho, Liberia, Libya Mali, Niger, North Korea, Senegal, Sierra Leone, Somalia, Syria, Tajikistan, Togo, Turkmenistan, The Democratic Republic of Congo The former Liberian Regime of Charles Taylo, Uzbekistan, Yemen, and Zimbabwe."
Conclusion
It was hard for us to find any information about some of the trading conditions over at Gold FX and unfortunately, we still managed to not find some. We do not know the full extent of the costs of trading there, the spreads and potential commissions are unknown along with a lack of information on the tradable assets. This information is important to know, as you don't want to join a broker and then find it's expensive to trade. The deposit methods are also limited to bank transfers which can limit a lot of people who prefer to use other methods, the fees were also not clear. With all this information missing it is hard for us to recommend Gold FCX as a broker to use at this point in time,