FXLinked is a Forex and CFD broker, with offices in St. Vincent & the Grenadines and the United Kingdom. This broker is one of the more trustworthy options, considering that they are fully regulated by the FSA. The company has been around since 2016, so they've had a few years to establish themselves by now. On their website, they claim to follow an ethical code of conduct, meaning that they put their clients first, before making a profit for themselves. This broker also puts all of their clients at the same priority level, regardless of their deposit amounts, making them a good potential choice for anyone that doesn't have a lot to invest. Of course, there's a lot more to consider, so stay with us to find out all the details.
Account Types
This broker only offers one account type, the FXLinked Global Account. This account type can be opened with as little as $10, offers spreads that start from 0 pips, and the company claims that they have eliminated slippage on their account. Zero commission fees are charged and all available asset types include Forex, stocks, CFDs, indices, metals, energies, and cryptocurrencies. This account also offers very flexible leverage options. Having one basic account type provides an advantage to those that may have little to invest since higher net-worth traders are also on the same playing field. This means that the best conditions are available for all clients, whereas they are normally reserved for traders that funnel more money into the company. You can find a quick recap below.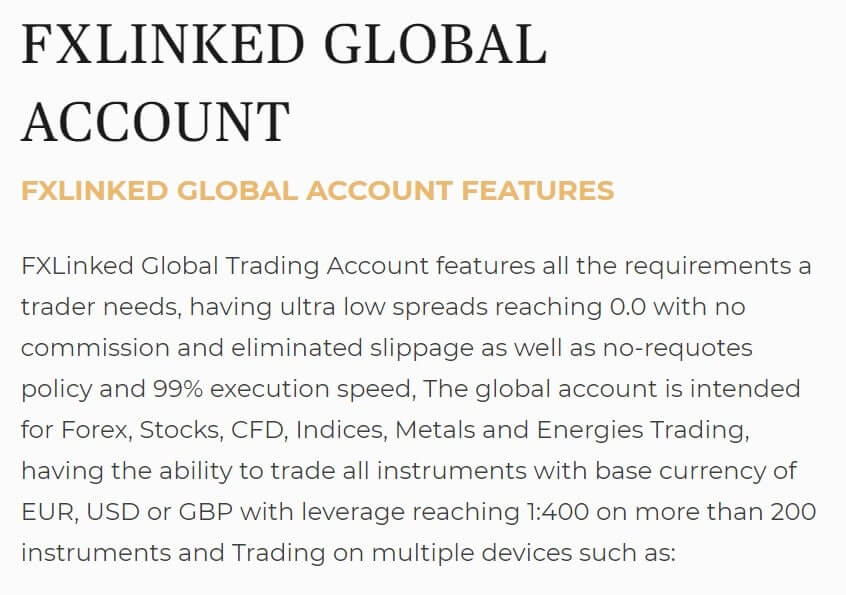 Minimum Deposit: $10
Platform: MT4 or MT5
Leverage: Up to 1:400
Spreads: From 0 pips
Commission: Zero
If you'd like to change your account preference to Micro or Islamic, you can do so by emailing support. Changing to a Micro account would affect maximum trade sizes, while the Islamic account would provide swap-free trading. Verification documents must be submitted before the broker will allow the client to fund their account.
Platform
One advantage of choosing this broker would be the ability to choose between the MetaTrader 4 and 5 platforms. Many brokers only offer one or the other, but FXLinked races ahead of the crowd by providing both options. You can trade all of the available assets on either platform, so the only thing to consider would be which platform is better designed to suit your preferences.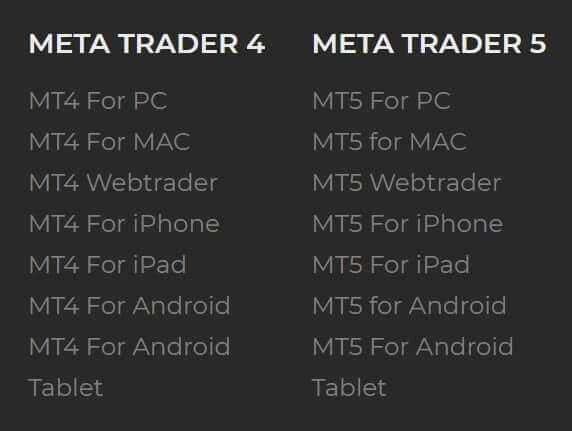 Taking the interface into consideration, MT4 has a more simple, easy to use interface, while MT5's interface was designed to be similar while allowing for more customization. MT5 also brings more options to the table when it comes to the number of pending order types and analytical tools. However, MT4 is preferred by the majority of traders, and therefore is the most commonly offered platform among Forex brokers. We're confident that our readers will be satisfied with whichever platform they choose, so the broker scores highly in this category.
Leverage
This broker offers leverage options from 1:1 to 1:400 on all assets, except for Gold and Silver, which has a limit of 1:100. Choosing leverage of 1:1 would simply mean that you're trading with the funds that are already available in your trading account while using higher leverage would allow one to trade with up to 400 times the funds available in the trading account. If you're a beginner, you may want to stick with lower leverage, especially considering that this broker is offering higher than average options. This allows more opportunity to profit, but it can also lead to failure if the trader doesn't have enough experience.
Trade Sizes
Keep in mind that there is only one account type, although traders can specify that they would like to change the preference to that of a Micro account. If you keep the default account, the minimum trade volume would be 0.01, or one micro lot, and the maximum trade size would be 50 lots. On the Micro version, the minimum trade size is the same, but the maximum trade size is 100 lots. Margin call level is set at 100%, while the stop loss level is set at 30%.
Trading Costs
This broker does not charge commission fees; however, they do profit from swaps, rollover rates, and inactivity fees. Rollover rates are tripled on Tuesday, so keep this in mind to avoid any unwanted surprises, unless you have an Islamic account, which would mean that these charges are not applicable. Accounts are considered dormant once they have not been used for 90 calendar days. Once an account is considered dormant, the broker will charge a monthly fee of 5 USD, until there are no funds left in the account. These fees are usually charged to close out any abandoned accounts, rather than as a way for the broker to make a large profit.
Assets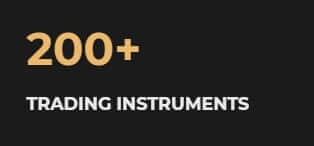 FXLinked offers more than 200 instruments for trading, 60 plus of which are made up of currency pairs. In addition, you'll find 130 stocks available from big companies, like Amazon, Disney, and Ford, just to name a few. CFDs are offered on eight options, you'll find five options under energies, more than 15 indices, Gold and Silver, and a few cryptocurrencies. It's great to see so many different categories included here, especially considering that cryptocurrencies are available. This should provide enough variety for all traders.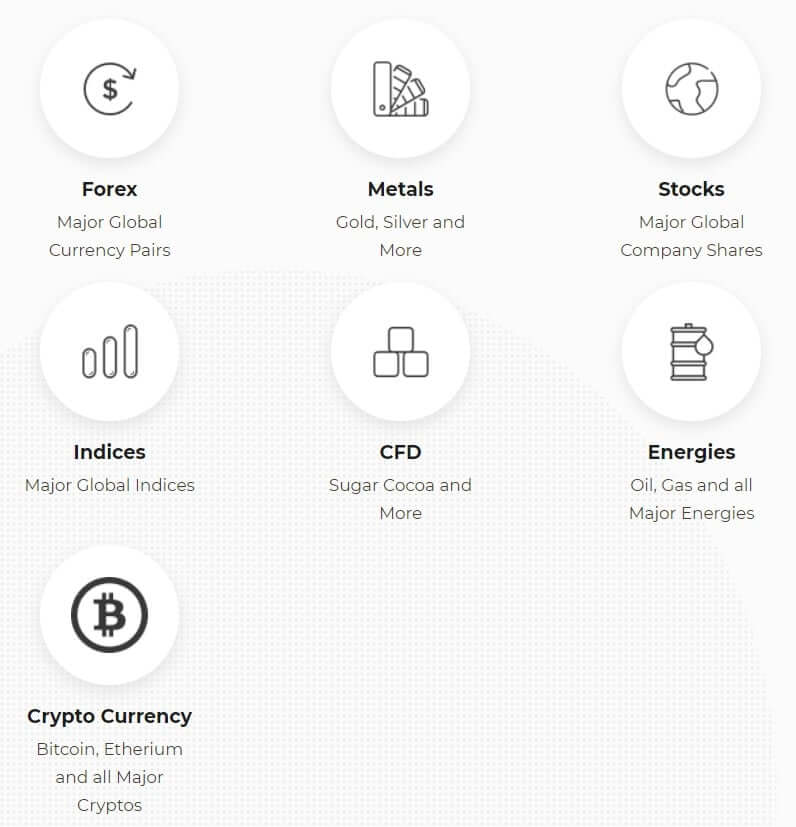 Spreads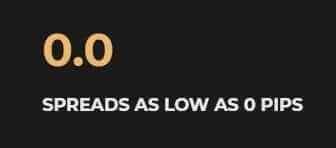 Spreads are variable and also vary based on the type of instrument that is being traded. Spreads can be as low as 0 pips on all major instruments and start much lower than 1 pip on all currency pairs. Aside from a few of the biggest companies, all of the spreads on stocks start from half a pip, or even lower. The majority of CFDs also offer spreads that start from a very small percentage of a pip. The same is true for all of the energies, with London Gas Oil being the only exception. Spreads can climb higher on indices and range from 0.5 to 6 pips on most options, although many options still start at 1 pip or lower. All spreads start from 2 pips on cryptocurrencies.
Minimum Deposit
FXLinked does not have a deposit minimum, however, their payment providers require deposits of at least $10. This can really give some advantage over the competition, especially for those that are just getting into Forex trading, or anyone who may not have a lot of funds to spare. However, keep in mind that the minimum withdrawal amount with this broker is set at $100. This means that you'll need to make a $90 profit before you can withdraw your funds if you do make the lowest minimum deposit, so you may want to consider making a larger deposit on that basis. This withdrawal limit could really be a pain if you can't quite meet the limit and could potentially place funds in limbo.
Deposit Methods & Costs
Deposits can be made via Visa/MasterCard, Bank Wire, or through a few electronic payment methods, including Bitcoin, SticPay, Ethereum, Litecoin, Dash, Bitcoin Cash, Ethereum Cash, and Epay. Cards deposits are credited instantly and are accepted in all of the following currencies: USD, EUR, GBP, JPY, CHF, AUD, RUB, PLN, HUF, SGD, and ZAR. Bank wire deposits can be made in USD, EUR, or GBP and can take between 2 to 5 business days to be credited. Electronic payment methods are also credited instantly, but there is a strict maximum of $5,000 on deposits made through any of these methods. The website states that fees are not charged on deposits, but we did find information that listed a charge of 0.2 pips round turn on deposits above $10,000 USD. To make a deposit, click on 'Deposit Funds' from the main dashboard.
Withdrawal Methods & Costs
All deposit methods are also available for withdrawals, but there are some conditions that will affect what method you will need to use. Withdrawals are considered as refunds and must be made back to the payment methods used to fund the account in this order: Visa/MasterCard, Bitcoin, other e-wallets, then Bank Wire. If any of these methods are not accepted in the client's country, or if they are not available, then the withdrawal will be processed back to Bank Wire. FXLinked covers any charges made by their payment providers, so all clients will have the advantage of fee-free withdrawals. Withdrawal requests can only be processed for clients that have had their KYC documents approved, so be sure to upload documents ahead of time to avoid any hang-ups. The minimum withdrawal limit is $100 and all withdrawals must be processed back using the currency that was used to fund the account.
Withdrawal Processing & Wait Time
Visa/MasterCard and all of the available e-wallets are processed within 24 hours and will instantly reflect as pending until processing is complete. It can take between 2 and 5 business days for Bank Wire to be processed.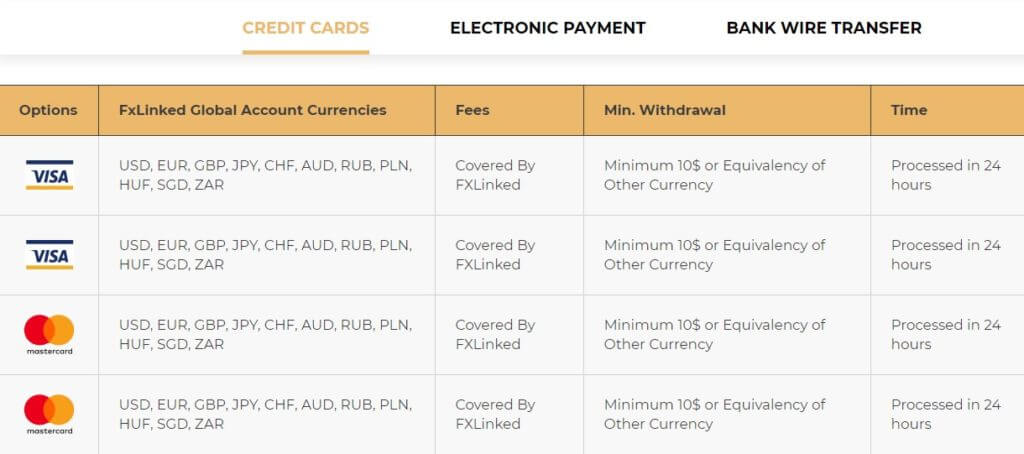 Bonuses & Promotions
At this time, there are no bonus opportunities available. Sometimes brokers do offer promotions periodically, so be sure to check back from time to time for any updates. We also base this on the fact that the company states all promotional opportunities are available to all of their clients, which makes it seem as though this is something the company has thought about providing. You shouldn't let this stop you from choosing this broker on its own, but it is unfortunate that nothing is being offered in this category. You'll often find some type of promotional opportunities with bigger brokers.
Educational & Trading Tools
Under the 'Education' section of the website, you'll find 'Insights' and a 'Learning Center'. The insights section covers trending news, which is really more of a tool than it is for education. The Learning Center is divided into three sections: E-books, Tutorials, and Webinars.
The E-books are more for the website and only contain Power of Attorney and Deposit/Withdrawal forms, so we wouldn't really consider that section to be educational either. The Tutorials section is made up of four videos: 'Introduction', 'What is Forex Trading?', 'What are the Risks?', and 'Quotes Pips and Big Figures'. Each video is roughly an hour long and each contains information that could be beneficial for those looking for a learning opportunity.
The final section revolves around downloading and installing the MT4 platform, how to open a trading account, and some information about market watch and Micro accounts. When it comes to trading tools, the website offers VPS, Plugins, an Economic Calendar, and three calculators, including a currency converter, margin calculator, and pip calculator.
Demo Account
FXLinked offers free demo accounts that mimic the speed of execution and many other details available on their real accounts. However, the website does note that clients should be aware that the volume traded on the simulation does not affect the market, meaning that the experience may not be 100% accurate. That doesn't mean that this isn't a great learning tool, simply that traders should be careful when making the transition to a real account, even if their results on the demo account made it seem as though they need no further training. Demo accounts do not have expiration dates, but they will be closed after 90 days of inactivity. You can always open a new demo account and traders can maintain up to 5 demo accounts at once.
Customer Service
Support is available 24 hours a day in multiple languages through email, LiveChat, phone, or by booking a meeting. The website provides multiple email addresses, so be sure you are using the contact info for the department that is relevant to your inquiry. We're sure that the broker would get back to you if you were to email the wrong department, but doubling checking that your email is going to the relevant department could simply help to avoid any delays. The company's phone number is universal, so feel free to contact them by email for any type of inquiry. You can also fill out a form on the website if you'd like to book a meeting, which is a contact option that isn't commonly available. All contact information has been listed below.
-Phone: +44-20-3319-6674
-Support Desk (24/5 GMT)
Email: Support@FXLinked.com
-Partner Desk (7:00 – 16:00 GMT)
Email: Partners@FXLinked.com
-Human Resources (7:00 – 16:00 GMT)
Email: Hr@FXLinked.com
-Back Office (24/5)
Email: Backoffice@FXLinked.com
-Client Relations (7:00 – 16:00 GMT)
Email: Clients@FXLinked.com
-PR Enquiries (7:00 – 16:00 GMT)
Email: Media@FXLinked.com
Countries Accepted
According to their website, the CTFC no longer allows United States residents to open accounts with this broker. The disclaimer also states that services are not meant for any other clients where service would be contrary to any local law or regulation. Sometimes brokers will still allow US residents to open an account, despite these claims, so we attempted to register an account from our US-based office to test if it was possible. We found that the initial sign-up page only asks for name, email address, and a password, so there was no problem creating a back-office profile. However, it could be possible that US residents could face denial once residence documents are uploaded, and there is no way around providing these documents. The broker may be willing to look the other way, so US residents should at least attempt to pass this stage if their heart is set on this broker.
Conclusion
FXLinked is a regulated forex and CFD broker that offers high-leverage trading on several asset types, including forex, CFDs, stocks, energies, indices, metals, and cryptocurrencies. The broker also offers the ability to choose between the MT4 and MT5 platforms, where many brokers limit the option to one or the other. An account can be opened with as little as $10, but there is a $100 withdrawal minimum, so you may want to consider making a larger deposit. When it comes to funding, cards, bank wire, and a few e-wallets are accepted and no fees are charged on deposits or withdrawals. Trading costs with this broker are competitive, with zero commission charges and very low spreads on the majority of instruments they offer.
Sadly, the broker claims not to accept clients from the US, although there may be ways around that. Also, there are no bonuses offered by the broker and support is only available on weekdays. Educational opportunities are there, but may not be enough on their own. We also like the fact that one type of client is not prioritized over another, but traders that do have the means to make very large deposits may feel as though they deserve more of an advantage. Overall, the company seems to have a competitive advantage over much of their competition, if one can only get past the few negative drawbacks.