FXGiants is an international FCA regulated broker located in the UK. Created by a group of experts with years of experience, FXGiants looks to give the ultimate trading environment to their clients provide the highest standard of service with full transparency. In this review, we will be having a look through the site and service being offered to see if they can live up to these claims.
Account Types
FXGiants offer a massive 7 different account types, each with slightly varying requirements and features. We will take a little look at some of the differences.
Micro Account: The micro account appears to be the entry-level account from FXGiants, it offers both fixed and floating spreads, a minimum deposit of just $100, and base currency can be in USD, EUR, GBP, AUD, JPY, CHF, PLN, HUF, CZK. Minimum trade size is 0.01 lots (micro lot) and spreads can be as low as 101 on floating and 2.2 on a fixed account. There is no added commission on this account.
Premium: The premium account raises the minimum deposit up to $1,000 while maintaining a lot of the other features such as trade sizes, base currencies and the choice of fixed or variable spreads, the spreads, however, have been slightly reduced with the floating spreads starting at 0.7 pips and the fixed spreads starting at 1.2 pips. Leverage on this account has a maximum of 1:30, there is also no commission charged for this account.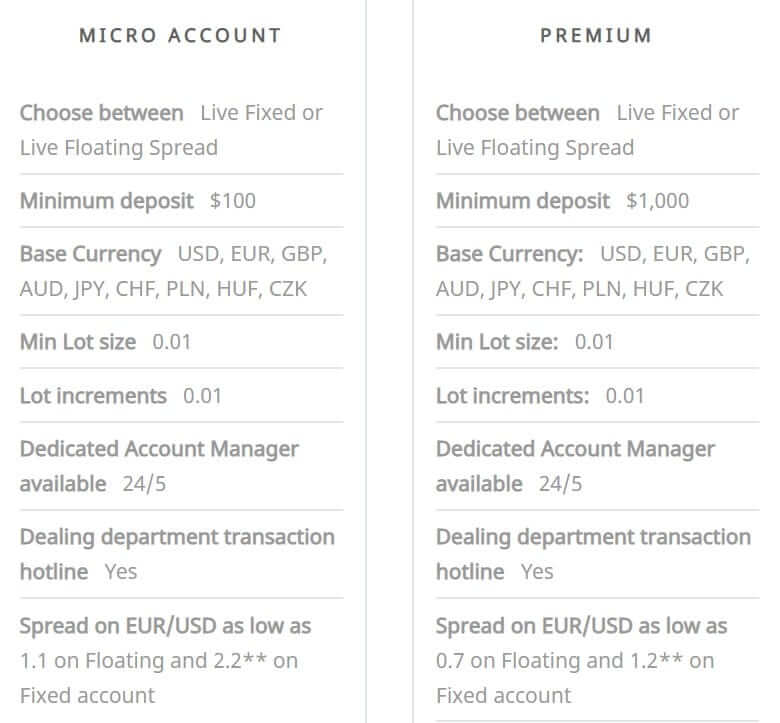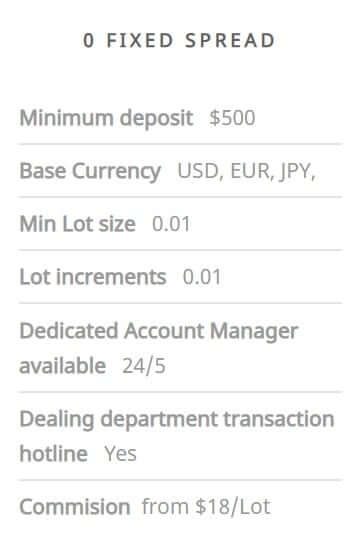 0 Fixed Spread: This account takes a slightly different approach, it has a minimum deposit of $500 but in terms of base currencies, you can only use USD, EUR or JPY. The minimum trade size remains at 0.01 (micro lot) but this time there is a commission charged for each trade, this is set at $18 per lot traded, which is extremely high. As the name suggests, spreads are set at 0 pips.
STP/ECN No Commission: This account also has a minimum deposit of $500 and once again you can use USD, EUR, GBP, AUD, JPY, CHF, PLN, HUF, CZK as a base currency. Leverage is set to 1:30 and minimum lot sizes are 0.01, there is no mention of commission or spreads on this account info page.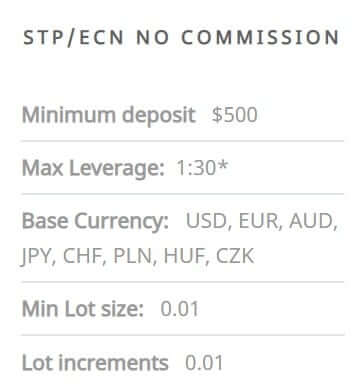 Absolute Zero STP/ECN: This account requires you to contact an account manager to get set up, it has a leverage of 1:30, can be used with USD or EUR as the base currency and has no commissions, while the spreads can also be as low as 0 for pairs such as EUR/USD.
STP/ECN 0 Spread: This account has a minimum deposit of $500, leverage of 1:30 and base currency pairs available are USD, EUR, GBP, AUD, JPY, CZK. In terms of commissions it gets a little complicated but are as follows: "Professional – $7.5/Lot on FX; Gold $10/Lot, Normal – $13.5/Lot on FX; Gold $30/Lot, Affiliate – $18.5/Lot on FX; Gold $40/Lot, Affiliate Plus – $23/Lot on FX; Gold $40/Lot".
Absolute Zero Plus STP/ECN: For this account, you need to get in contact with your account manager, leverage is set to 1:30, you can have USD or EUR as a base currency, commissions are up to $10 per lot and spreads can be as low as 0 pips on certain pairs such as EUR/USD.
Plenty to chose from, although the majority of retail traders will go for micro or premium with the more experienced going for one of the ECN accounts.
Platforms
While there are 7 accounts available, there is only 1 trading platform available to sue, that is MetaTrader 4 (MT4). MT4 is one of the world's most popular and most used trading terminals for retail traders. It offers a lot of features to help make your analysis and trading a lot easier. It has a lot of customization potential and is compatible with hundreds and thousands of indicators, signals, and expert advisers. MT4 also makes it incredibly easy to access your trading terminal as it is currently available as a desktop download, an app for Android and iOS devices and finally as a WebTrader to use from within your internet browser, allowing you to trade wherever you are.
Leverage
Leverage is dependant on a few different things, whether you are a retail client or a professional client, and also which pairs you are trading. As a retail client, you are restricted to around 1:30 as maximum leverage, however, different pairs have different leverages, for example, AUD/CAD has a max leverage of 1:20, while EURJPY has a max leverage of 1:30, be sure to check out the contract leverage page for more info on all currencies.
People classed as professionals will benefit from the following leverages:
Instant Execution Accounts:
$500 – $49,999: Up to 1:500
$50,000 – $99,999: Up to 1:200
$100,000+: Up to 1:100
STP/ECN Accounts:
$500 – $49,99: Up to1:200
$50,000+: Upt to 1:100.
Leverages up to 1:500 are becoming the standard and what a lot of new traders are looking for, it would have been nice to see this on the ECN accounts, however, 1:200 is still an appropriate level for trading.
Trade Sizes
Minimum trade sizes for all account sis at 0.01 lots which is also known as a micro lot. We did not find information on the maximum trade size, however, these normally sit around 50 lots to 100 lots which is more than enough for 99.9% of retail traders.
Trading Costs
FXGiants uses both a spread and commission-based structure depending on the account that you are using, the spreads we go into more detail below in this review, the commissions being charged are high, very high. The 0 fixed spread account has a commission of $18 per lot traded, far higher than the industry standard of $6 per lot. When it comes to professional clients it gets a little more complicated and looks like this: Professional – $7.5/Lot on FX; Gold $10/Lot, Normal – $13.5/Lot on FX; Gold $30/Lot, Affiliate – $18.5/Lot on FX; Gold $40/Lot, Affiliate Plus – $23/Lot on FX; Gold $40/Lot.
Swaps are of course present, swaps are charged for holding trades overnight and can be both negative and positive. There is a chart on the site indicating the current swap rates, these can also be viewed within the MT4 terminal.

Assets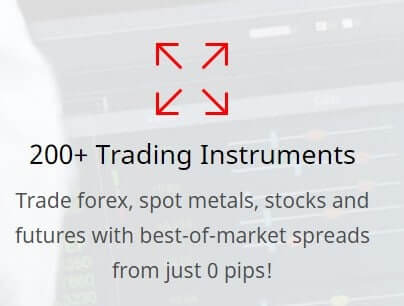 When it comes to choosing what to trade, there is plenty on offer from FXGiants, they currently have the following instruments to trade: Shares, Forex, Metals, Indices, Commodities, Futures, and Cryptocurrencies. There is a full breakdown of forex currency pairs available however limited information about the rest.
We are happy to see Cryptocurrencies making their way in as they are fast becoming the go-to asset for new and experienced traders alike.
Spreads
Spreads are determined by the type of account that you have, we took a little look at a few, while some seem competitive, others seemed quite high, here are the current spreads for EURUSD:
Floating Spread: 0.5
Fixed: 2.2
Zero Fixed Spread: 0
STP/ECN: 1.7
We are happy to see that the fixed 0 spread does, in fact, have 0 spreads, however, please bear in mind that only a few pairs had a 0 pip spread, a lot of the other pairs did, in fact, have spreads, often higher than 1 pip.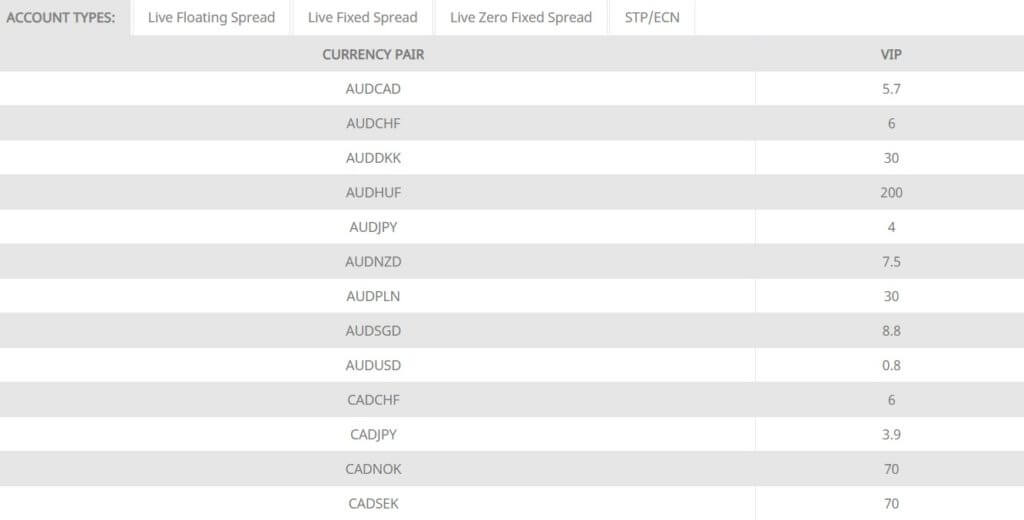 Minimum Deposit
The minimum amount needed to open up a new account is $100 for the micro account. You may be able to deposit smaller amounts after these initial deposits but this information is not clear so we will stick with $100.
Deposit Methods & Costs
There are plenty of ways to get your money to FXGiants, the food news is that for all of them, there are no fees added to the deposits. The following methods are available: Visa / MasterCard Credit / Debit cards, Bank Wire Transfer, Neteller, FasaPay, Skrill, UnionPay, and DotPay. Please note that when using Bank Wire, your own bank may charge a fee, please check with your bank before making a transfer.
Withdrawal Methods & Costs
The same methods are available to withdraw (except for DotPay), unfortunately, it appears that there are a number of different fees added to the withdrawals:
Visa / Mastercard: Up to EUR 2 per transaction
Bank Wire: Check with your bank
Neteller: 2% capped at $30 / minimum $1 per transaction
FasaPay: 0.5% per transaction (max approximately $5)
Skrill: 1% capped at $10,000
UnionPay: CNY 20 per transaction
DotPay: Can not withdraw
It is a shame to see withdrawals fees still taking place, especially when they can be as high as $30 or even $10,000 if going with Skrill, this is a practice that a lot of modern brokers are getting rid of and would have been nice to see here too.

Withdrawal Processing & Wait Time
Processing times are not indicated on the website, normally for e-wallets, this is between 24 – 48 hours and bank wire or credit/debit card withdrawals sit between 1 and 8 business days. These may be different for FXGiants though so be sure to check with them first.
Bonuses & Promotions
There isn't too much when it comes to bonuses or promotions, there is the usual affiliate scheme for introducing new people to FXGiants, there is also an opportunity to get a free VPS, the requirements for this is simply to have and maintain a balance of at least $5,000.
Educational & Trading Tools
There area few educational items on the site including economic news, an economic calendar, live currency rates, educational videos, Ebooks, webinars and a forex glossary. Unfortunately, we can not comment on them as at the time of writing this review, the pages were not loading properly and so we were unable to view any of the material.
Customer Service
There are quite a few different ways to get in touch with FXGiants, there is the usual online web form to fill out with your query in order to get a reply via email. There are a number of different phone numbers available including customer support and a trading desk along with a number of numbers to call dependant on your location. There are also email addresses for the support team along with a physical address.

We contacted the support team to find out about processing times, we got a response in around 30 hours, however, the questions weren't really answered, so while they do respond, in this instance they weren't very helpful.
Demo Account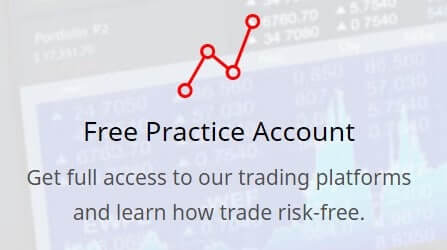 Demo accounts are available, you can simply sign up and start using one, they work indefinitely as long as they are being used, if left dormant for too long they will be deleted to free up server space, however, a new one can be opened. Trading conditions are set to mimic the real markets.
Countries Accepted
FXGiants do not offer its services to residents of certain jurisdictions such as the USA, Iran, Cuba, Sudan, Syria, and North Korea. If you are in doubt, please get in touch with the customer service team to find out if your country is accepted.
Conclusion
FXGiants offers a lot of choices, possibly too much, the accounts can be a little confusing and it is a shame that they separate their retail clines from professional clients and restrict the retail clients to lower leverages. Costs are high with commissions reaching $18 per lot. Withdrawal fees still being present and quite high along with a customer support team that failed to answer a simple question does not fill us with a lot of confidence. FXGiants may be a reliable and well-established broker, but with lots of little issues, it can make them hard to recommend.
We hope you like this FXGiants review. If you did, be sure to check out some of the other reviews to help to find the broker that is right for you.