This broker's mission is focused on building long-term relationships with traders. By prioritizing innovation, FXB Trading provides its clients with advanced tools while also enabling them to immediately execute orders and trade through one of the most sophisticated platforms. Their leverage is large, spreads are lucrative, and the bonuses are plenty.
We find that traders who utilize all sorts of strategies will appreciate and benefit from what this broker has to offer. In fact, beginners, especially, can pick between a wide range of educational resources and content. However, there are other aspects that even experienced professionals may want to utilize. To learn about what they are and other essential details about FXB, continue reading.

Account Types
FXB Trading offers four account types: Basic, Standard, VIP, and Premium. Moreover, you have the option of opening an interest-free Islamic Account. The differences from the four main types include the minimum deposit and leverage amount. Nevertheless, you can choose between the US Dollar, British Pound, and Euro as the account's default currency.
Basic Account:
Minimum Deposit: $250
Spreads: From 0 pips
Commission: $12 per lot
Standard Account:
Minimum Deposit: $1,000
Spreads: From 0 pips
Commission: $8 per lot
VIP Account:
Minimum Deposit: $5,000
Spreads: From 0 pips
Commission: $6 per lot
Premium Account:
Minimum Deposit: $25,000
Spreads: From 0 pips
Commission: $4 per lot

The commissions apply to fully executed (bought and sold) trades. Regardless of which of the four types you choose, any of them can encompass the features of an Islamic account. It incurs no interest or swap fees on overnight positions. Otherwise, it retains the exact same features and access to forex pairs that the general account does.
Platforms
This broker lets you choose between the widely popular MetaTrader 4 (MT4) and MetaTrader 5 (MT5) platforms. They are available on mobile and desktop devices. MT4 and MT5 are known for their detailed prices, sophisticated technical indicators, and a wide variety of charting features. You can use those platforms anywhere in the world and accounts may be managed through your Mac, Windows, iPhone, and/or Android.
Leverage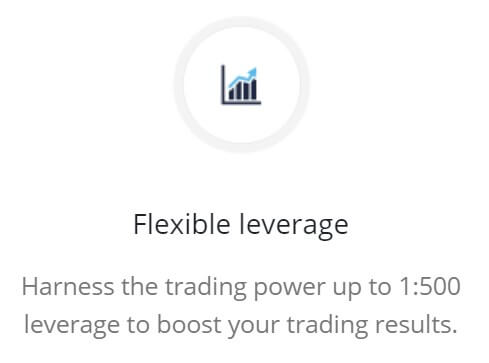 The larger your account's balance is, the less buying power that FXB will give you. For the most part, this is done to minimize risks. Using a large amount of leverage can cause traders to lose their entire balance or even more than that within seconds. The Basic Account has up to 1:500, which is among the higher end in comparison to the overall brokerage industry. From there, the Standard, VIP, and Premium have 1:300, 1:200, and 1:100 in leverage, respectively.
Trade Sizes
Your position can't be any smaller than 0.01 lots (1,000 in the base currency). The largest forex contract size that FXB permits is 40 lots, with 1 lot being equal to 100,000 in the base currency.
Margin Call: 50%
Stop-Out: 20%
Both the margin call and stop-out levels apply to all account types. First, when a trader's balance is 50% the margin requirement, FXB will require the trader to deposit funds or close some losing traders. Otherwise, if it reaches 20%, the broker will start doing so automatically, starting with the trade that has the biggest losses and up until the account has enough money to satisfy the margin requirements.
Trading Costs
Commissions are charged after you fully close a trade and exit the position. Even though FXB's trading fees are lower than other brokers who charge commissions, many forex firms don't charge any commissions to begin with. Another downside to their commission structure is that smaller accounts incur a larger fee. They are more likely to feel its impact than portfolios with a larger balance.
Nonetheless, FXB provides traders who follow certain religious teachings to open an Islamic Account. Instead of charging them interest fees on overnight positions, traders only pay a fixed fee. Moreover, none of the account types incur a spread. The difference between FXB's bid and ask prices is 0 pips. When the gap between the bid and ask prices is nonexistent, you don't have to cover the difference out of your pocket.
Assets
There are 46 forex pairs that you can trade through FXB, 28 of them are major while 18 are exotics. The latter include the Danish Krone, Polish Zloty, and South African Rand. Meanwhile, you also have the option of trading commodities, indexes, and stocks. There are seven market indices; the three major US indexes (the S&P 500, Dow, and Nasdaq) alongside those of Australia, France, Germany, and the UK. Similarly, FXB gives traders access to the shares of American and European companies. Both stocks and indices are traded as CFD contracts, as are commodities. Gold and silver may be traded individually or against the Euro. The broker also offers Copper, US Crude Oil, and UK Crude Oil.
Spreads
FXB's 0-pip spreads give it a massive advantage over other brokers, especially because all account types enjoy this feature. However, when the markets are illiquid or volatile, the spread may be out of any broker's control. If your strategy relies on this aspect, contact customer support to inquire about this. It is also important to check what the spreads are for different forex pairs. In many cases, they are different across the board. However, each broker has its own platform specifications and tools.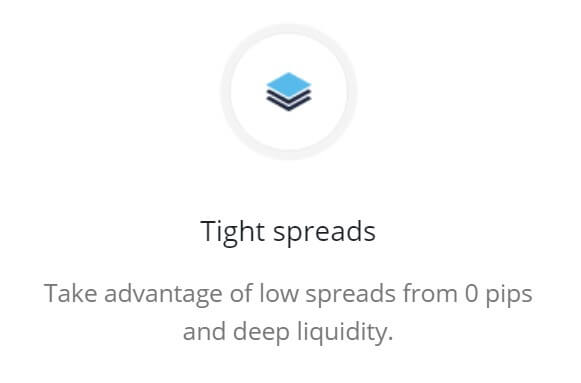 Minimum Deposit
The deposit ranges and account balances for each of the four types are as follows: $250 to $1,000 for Basic, $1,001 to $5,000 for Standard, $5,001 to $25,000 for VIP, and from $25,001 upward for Gold. The minimum deposit for each transaction, on the other hand, is $250. This applies to all transfer methods.
Deposit Methods & Costs
FXB offers a wide range of deposit methods and you can use any of them without incurring any transfer fees. All transactions are processed within one hour or less. Bank transfers, however, may take up to three days. The main deposit methods are China Union Pay, MasterCard, PaySafe Card, Visa, Alipay, Astropay, Bitpay, Cashpay Fasapay, Maestro, Perfect Money, and WeChat. Additionally, there are other options for traders who want to deposit funds in the Russian Ruble or Chinese Yuan. Having said that, those who are using a PaySafe Card can't transfer more than 250 euros in one day.
Withdrawal Methods & Costs
The same deposit methods are also available for withdrawals. Likewise, withdrawing money from your FXB account doesn't come with any fees. However, there are certain aspects that can lengthen this process. First, all withdrawals must be made through the same method used to deposit funds. For example, if you deposit $2,000 through a debit card and $1,000 via a bank transfer, you can only withdraw the exact same amounts from each method. Second, profits have to be transferred through a bank wire. The other payment types aren't applicable.
Withdrawal Processing & Wait Time
All transfers take between 24 and 48 hours to process. You can't withdraw less than $100 in a single transaction.

Bonuses & Promotions
FXB will top up your deposit with a 6% bonus, which comes as an interest payment on your balance. A similar offer with a 2.5% interest bonus is also available. Apart from that, FXB has three more partnerships: The Introducing Broker promotion, an affiliate program, and referral cash rewards. In fact, traders get $250 when they refer a friend to the broker. To earn this reward, you can either request a special registration link or email your friend's information to FXB's customer support department.
Meanwhile, the Introducing Broker incentive will pay you a commission on each person that opens an account through you. Introducing Brokers make money every time one of their referrals trades. The maximum amount is $10 per position. Earnings are deposited into your MT4 or MT5 account. Introducing Brokers also get support from the broker's staff and marketers. Lastly, bloggers and traders who are active on social media can benefit from the affiliate program. FXB gives them marketing content (such as website ads or social media graphics). After that, the affiliate can earn up to $600 on each person who signs up.
Educational & Trading Tools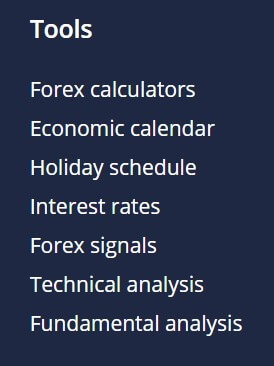 Account holders have access to plenty of educational articles, written courses, and video classes. In addition, the ForEx ebook (which can also be downloaded as a PFD) comprehensively covers different market concepts and details that would dramatically enhance beginners' understanding of the exchanges. The written content includes definitions of key economic indicators (such as GDP) and trading strategies, as well as future outlooks and predictions authored by analysts. Above all else, FXB's account holders may directly contact these experts to ask them questions and make inquiries.
Customer Service
FXB is located in London, England and they operate between 7 am and 5 pm local time on weekdays. However, their customer support team is available 24 hours, 5 days a week. Apart from calling or emailing them, traders can fill out a form on FXB's website.
Phone: +44 20 3504 1520
Email: support@fxbtrading.com
Demo Account
The demo account is available on both the MT4 and MT5 platforms. You can also pick the features of the live account (Basic, Standard, VIP, or Premium) that the demo would simulate. Additionally, users can deposit more paper funds by emailing the broker. Demos are available for up to three months, but customer support can extend that period. Another option for traders that want to keep using a demo is to open another account.
Countries Accepted
FXB is available to traders from around the world. However, those who are based in the U.S. and Canada can't open an account.
Conclusion
Unless the broker's usage is restricted in your country, there are many reasons why a trader would want to open an account with FXB. First, the variety of options suit users with different levels of experience, trading capital, and objectives. Second, they offer a relatively large amount of leverage, especially to traders with a small balance. However, even if you have a sizable amount of funds, you still get a relatively flexible buying power. FXB's demos give you three months to test your strategy, which is more than enough to learn about the markets and/or the MetaTrader platform. Lastly, both MT4 and MT5 are accessible from anywhere and any device.
Yet, just as with any other broker, there are certain downsides to using FXB. First, they charge a commission per trade, which is a con in itself. FXB also doesn't mention anything about what the amount is on the website. High-frequency traders should make sure that the commission is within their desired range before proceeding with this broker. Second, the way that transfers are handled may make it difficult to manage cashflow. Lastly, the number of forex pairs on FXB is limited in comparison to other brokers.
When we weigh the pros against the cons, the significance of each one depends on the trader. For example, day-traders greatly benefit from the MetaTrader charting features, the zero-pip spreads, and leverage. However, if FXB charges large commissions, the trader might think twice. Infrequent buyers/sellers, on the other hand, may not be impacted by the spread and commissions, but many of them would still like to retain a large amount of buying power, even if their account balances increase. Similarly, a beginner is going to appreciate the educational content and 500:1 leverage. Yet, the complex cashflow and in-depth charting features on MetaTrader might be problematic to novice account holders.
All in all, however, FXB's benefits outweigh the cons in many ways. While certain features can be inconvenient to traders who follow a certain method, most of this broker's tools are highly competitive and advantageous when we put them against the rest of the industry. This applies regardless of the user's approaches or experience.