The crypto market has spent the day slightly retracing, with most of its cryptocurrencies being in the red.  Bitcoin is currently trading for $9,505, which represents a decrease of 2.41% on the day. Meanwhile, Ethereum lost 1.59% on the day, while XRP lost 1.57%.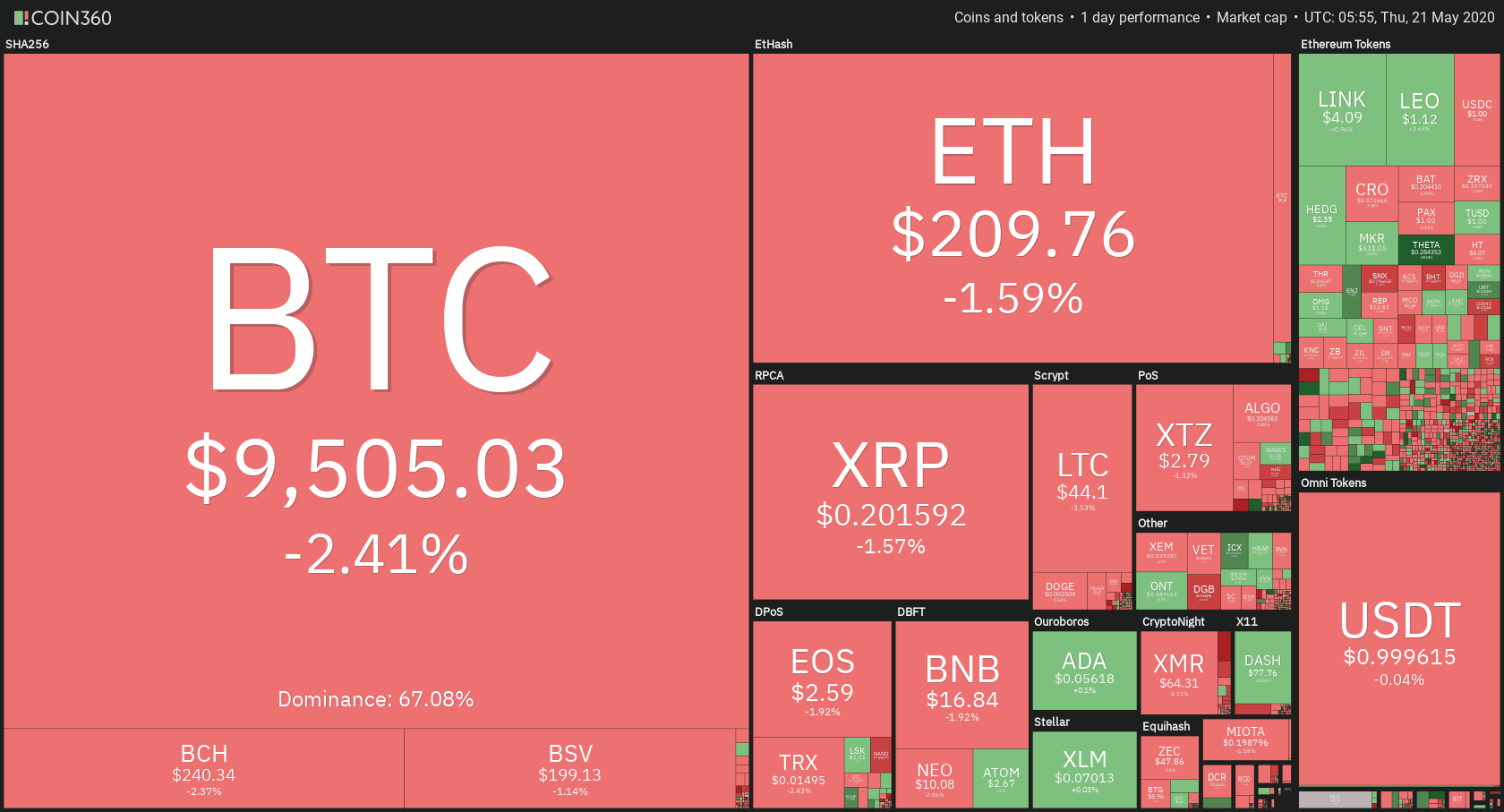 THETA took the position of today's biggest daily gainer, with gains of 29.39%. Steem lost 17.74% of its daily value, making it the most prominent daily loser.
Bitcoin's dominance moved down slightly since we last reported, with its value currently at 67.08%. This value represents a 0.38% difference to the downside.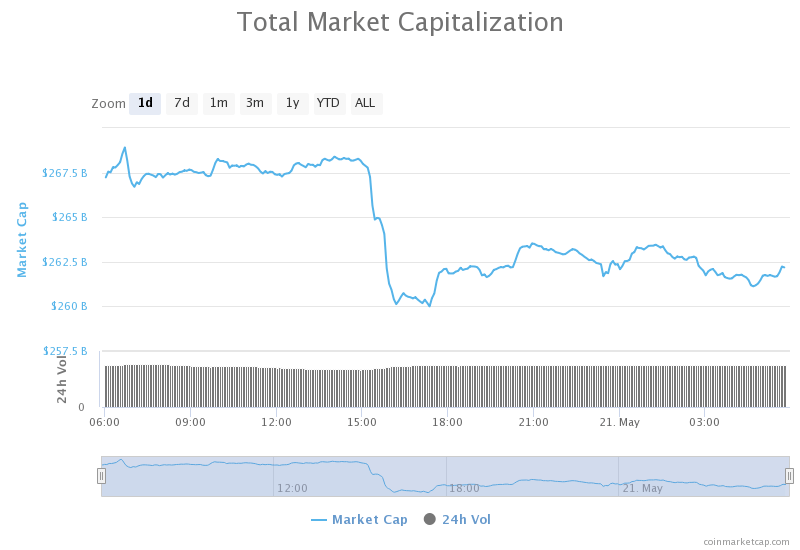 The cryptocurrency market capitalization decreased when compared to yesterday's value, with its current value being $262.25 billion. This value represents a decrease of $4.01 billion when compared to the value it had yesterday.
What happened in the past 24 hours
Crypto payments on Shopify 
Shopify platform sellers can now utilize cryptocurrencies in their online stores after a partnership with CoinPayments (a crypto payment processor) reached a deal with Shopify.
"Shopify is a natural fit for us," said CoinPayments CEO Jason Butcher, and also added that "it just makes sense to create an integration that enables secure, easy, and cost-effective transactions.
Honorable mention
On May 20, Reports show that Satoshi Nakamoto may have shown up and reactivated himself. The news came out as someone tried to move 50 Bitcoin that were mined all the way back in Feb 2009.
What's more interesting is that the Bitcoin that were moved were actually the ones that Craig Wright said he owns.
_______________________________________________________________________
Technical analysis
_______________________________________________________________________
Bitcoin
The largest cryptocurrency by market capitalization spent the past 24 hours in a slight downturn. The drop below $9,735 as well as $9,580 was stopped by the ascending trend, which is being tested at the time of writing. In order not to become even more bearish, Bitcoin has to reach over the trend line and establish itself above some of the horizontal support levels, or to fall within the trend and continue moving like that.
Key levels to the upside                    Key levels to the downside
1: $9,580                                           1: $9,250
2: $9,735                                           2: $9,120
3: $9,870                                            3: $8,980
Ethereum
Ethereum has been quite inactive when compared to Bitcoin in the past 24 hours. The second-largest cryptocurrency by market cap dropped a few percent on the day but held up quite good within a range bound by $198 to the downside and $217.6 to the upside. More so, the price has held above $200, which is a great show of strength.
Key levels to the upside                    Key levels to the downside
1: $217.6                                            1: $198
2: $225.4                                           2: $193.6
3: $240                                               3: $185
Ripple
XRP has spent yet another day pretty much doing the same thing. The third-largest cryptocurrency by market cap almost didn't move throughout the day, only dropping slightly to the $0.2 support level.
XRP's volume is still incredibly low, while its RSI is at the value of 45.
Key levels to the upside                    Key levels to the downside
1: $0.214                                           1: $0.205
2: $0.227                                           2: $0.2
3: $0.235                                            3: $0.19