Conotoxia Ltd. Was founded in 2016 by a team of professionals experienced within the online trading industry. This company is a member of Conotoxia Holding which has offices in Chicago and Warsaw. Apart from this, Conotoxia Ltd is also related to one of the top leading brands of the Polish online currency exchange market, the Cinkciarz.pl.
A year after it was founded, this broker became regulated and supervised by the Cyprus Securities and Exchange Commission (license number 336/17). Cyprus is a popular destination for Forex brokers as it offers well-balanced regulations as well as an advantageous taxing system.
Conotoxia offers four account types that can be used on the CTrader platform, a variety of assets and convenient customer support. This broker claims that their goal is to continuously increase their level of provided service and to set online trading standards. In this review, we will go through what Conotoxia has to offer to help you determine whether trading with this broker would be a good idea.
Account Types
On their Trading page, we did find some confusing information regarding the account types that this broker has to offer. On the one hand, they mention that their one simple account type is catered for each and every trader as they enjoy the same trading experience, but later on, on this page, they go on to discuss four different account types.
We decided to contact the broker to see whether they offer just one account type or in fact four. We were later informed that they do in fact offer 4 different accounts which differ slightly from each other. These accounts are the Basic STP, Standard STP, ALGO Trading STP, and Advanced STP. All accounts can be opened for a low $100 and the minimum spread for all accounts is 0.0 Pips. All accounts can have a maximum of 2000 pending/open orders at a time and they also allow API and hedging.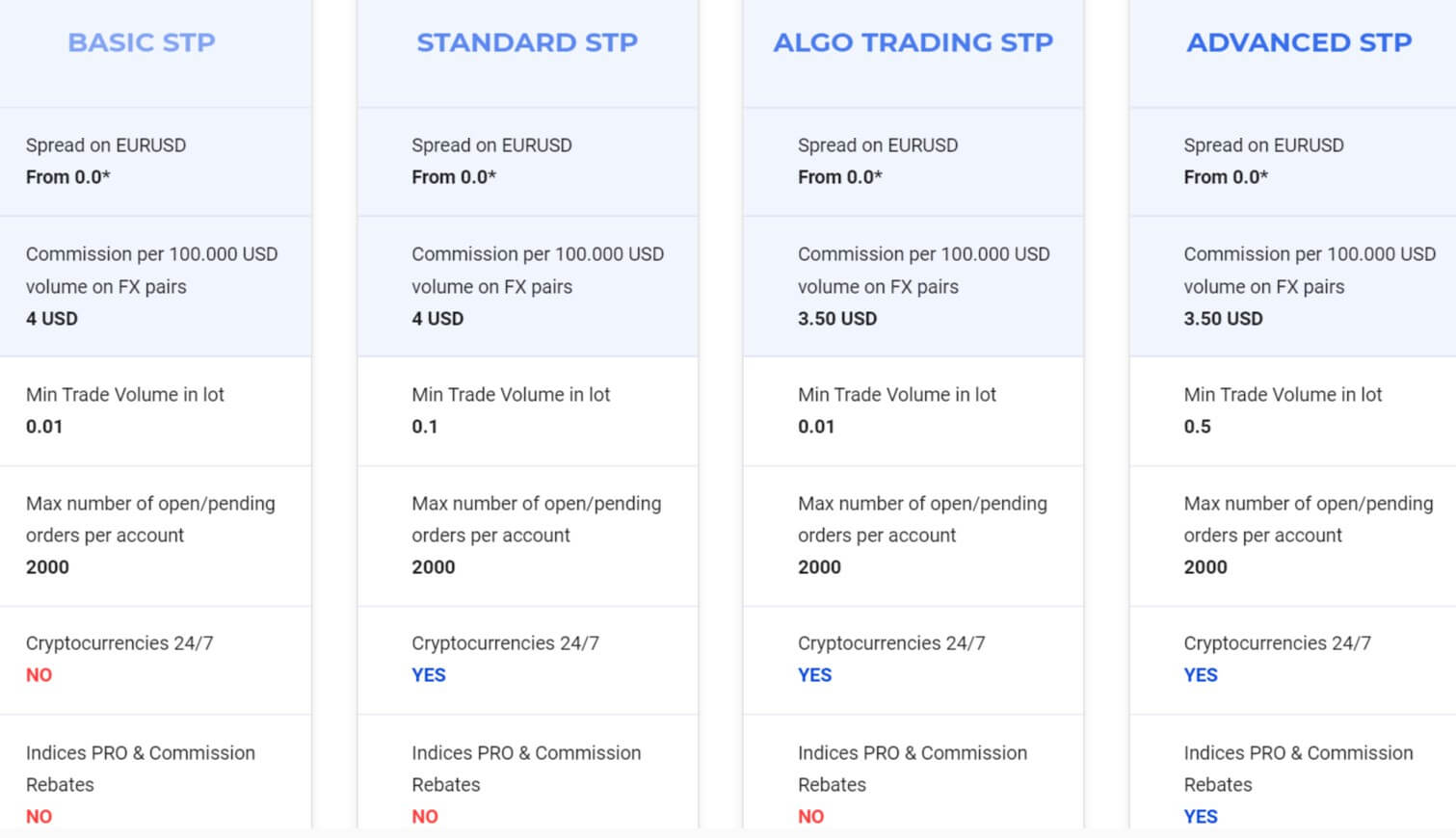 Here is a breakdown of the main characteristics of all four accounts:
Basic STP
Minimum Deposit – $100
Spreads – Start from 0.0 Pips
Min trade Volume in Lot – 0.01
Cryptocurrencies – No
Free Training – No
Platform – cTrader
Standard STP
Minimum Deposit – $100
Spreads – Start from 0.0 Pips
Min trade Volume in Lot – 0.1
Cryptocurrencies – Yes
Free Training – No
Platform – cTrader
ALGO Trading STP
Minimum Deposit – $100
Spreads – Start from 0.0 Pips
Min trade Volume in Lot – 0.01
Cryptocurrencies – Yes
Free Training – No
Platform – cTrader
Advanced STP
Minimum Deposit – $100
Spreads – Start from 0.0 Pips
Min trade Volume in Lot – 0.5
Cryptocurrencies – Yes
Free Training – Yes
Platform – cTrader
Platforms
Conotoxia offers the cTrader Platform which is an innovative STP/NDD trading platform that enjoys fair popularity amongst traders worldwide. Although it is not as popular as the MT4 or the MT5 platforms, the cTrader has a number of advantages that one should take note of. With cTrader customers can choose from multiple order types, detachable and advanced charts, an extensive indicator library and level II pricing.
Customers can also make use of this platform on their preferred browser. CTrader WebTrader is the world's first HTML5 trading platform that works with the latest versions of Chrome, Firefox, and Safari. Another interesting addition that Conotoxia offer is the cAlgo which enables users to create and develop trading cBots and customize all available technical analysis indicators.
If you're new to cTrader you can find a lot of information about what this platform has to offer on Conotoxia's Platform's page.
Leverage
The leverage offered by this broker depends on whether a client is retail or professional. Retail clients have a maximum leverage of 1:30 whilst professional clients can use leverage of 1:300. Certain assets such as Commodities and Metals also have different leverage ratios, for example, Silver, WTI_OIL, and Brent_OIL have a maximum leverage of 1:10.
Trade Sizes
The minimum trading size for Forex pairs is the industry standard of 0.01 Lots. Although the Basic and the Standard accounts do not have a stipulated minimum volume that they need to trade per month, the ALGO Trading STP and the Advanced STP accounts have a minimum trading volume of $2,000,000 monthly.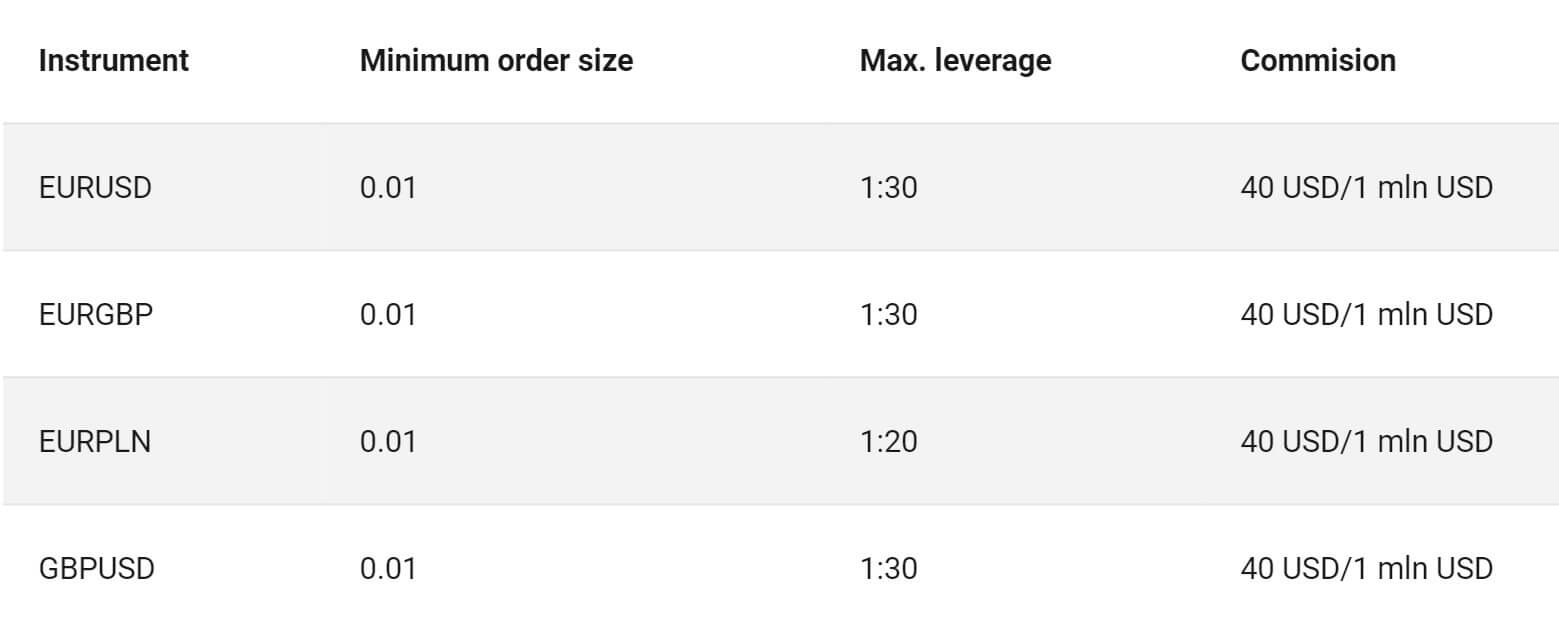 Trading Costs
When trading with Conotoxia clients should expect to pay floating spreads, swap fees as well as commission. The commission on the Standard STP account is $4 per $100,000 volume for Forex pairs, $10 per $100,00 volume for Commodities and Indices and 0.30% of the trading volume when trading Crypto. You can find the full list of commission prices one should expect to find on all 4 accounts and on all available instruments on the Contract Specifications documents that you can download on Conotoxia's website.
Assets
When it comes to trading instruments, Conotoxia has quite an extensive list being offered. They are currently listing more than 60 Forex currency pairs, including Major, Minor, and Exotic pairs. This broker also offers a number of commodities and precious metals including Silver, Gold, and Brent_Oil amongst others and also a few Indices.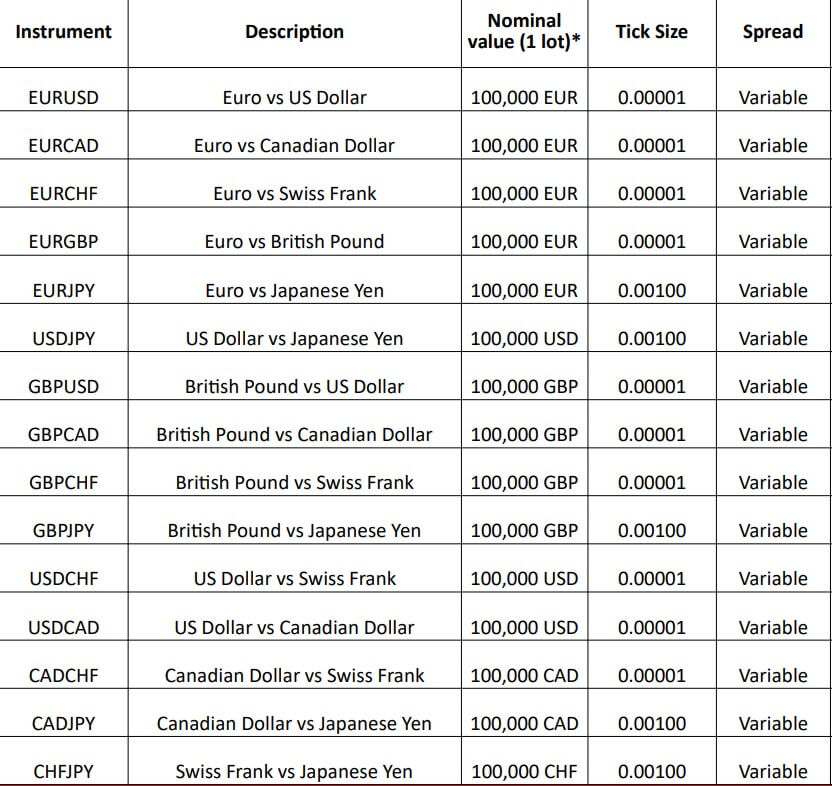 The Standard, Algo Trading and Advanced STP accounts also offer a number of cryptocurrencies available for trading including; BTCUSD, LTCUSD and ETHJPY just to mention a few. You can find all their available assets, spread, minimum orders, max leverage available and commission rates on the Contract Specification Documents found on this broker's Documents and Announcements page.
Spreads
On their website, this broker claims that spreads start from 0.0 Pips on all their available accounts. We tried to get a clearer idea of what kind of spreads one should expect when trading with this broker, however, on their CFDs page, they only mention that spreads are floating so we cannot comment any further on this for the time being.
Minimum Deposit
All accounts offered by Conotoxia can be opened with a minimum deposit requirement of $100 which is very affordable for a vast range of traders.
Deposit Methods & Costs
Contonoxia's customers can deposit funds into their account in 4 basic currencies namely, Euro, US Dollar, British Pound Sterling, and Polish Zloty. This broker offers two main types of deposits, the Standard deposits or the Express deposits. The standard deposits are ideal for customers that are looking for low costs and are in no particular hurry to deposit funds into their account. This method is basically the Bank Wire transfer which is fee-free however customers should note that these deposits may take several days before arriving into your account, which may be inconvenient for some.
The Express deposits are catered for customers looking for fast transaction executions. Express deposits are provided by e-wallets at Conotoxia Pay or thru Dotpay. Keep in mind that these options come with additional commissions. Overall Conotoxia accepts a very wide list of payment methods including EPS, POLI, Visa Checkout, Union Pay, Ideal, and Apple pay just to mention a few.
For a full list of the commission's applicable visit the Costs and Charges document found on the Trading page of this broker's website.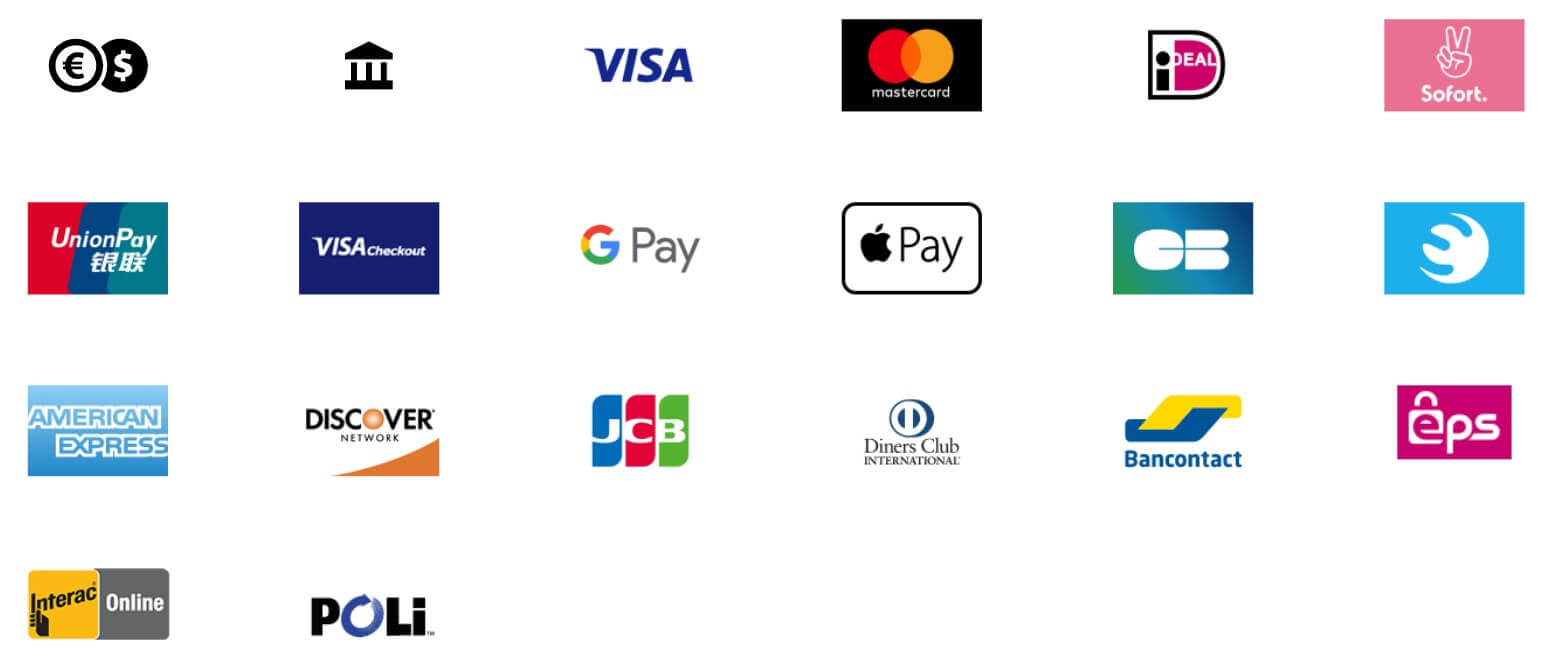 Withdrawal Methods & Costs
Conotoxia does not charge any processing fees on withdrawals and the only commission that clients may encounter will be coming from their banks' side and not the broker. Clients can request to withdraw funds at any time by filling an online form found in the Conotoxia's Platform.
Withdrawal Processing & Wait Time
Once withdrawal requests are received, they are processed between 8:00 – 16:00 CET time. Those requests that are received after this time will be processed the next business day. Every withdrawal has to return to a bank account belonging to the same user due to AML regulations. Withdrawals made via bank transfer may take from 1-5 working days to be completed.
Bonuses & Promotions
There seems to be no current promotional offers or bonuses on the Broker's website at this time.
Educational & Trading Tools
On their website, Conotoxia has a page dedicated to Forex Education. On this page one can find plenty of useful information that will surely come in handy in the first few days of your trading. Unfortunately, the webinars and e-books that are available seem to be only available in Polish which is a disadvantage for those who do not understand this language.
This broker also offers some trading tools on their website including a Market Calendar, Forex news articles that are updated daily and market analysis by Daniel Kostecki who has been in the Forex industry since 2007.
Customer Service
If you want to get in touch with this broker you can do so either via Live chat, through the phone or through email. We did test out their live chat response and we were very pleased with the speed with which they answered and also the efficiency of the agents. Polish customers can also chat in Polish as this broker has both English and Polish speaking consultants that are available 24/5.
Here is their contact information:
Address – Chrysorroiatissis 11, 3032 Limassol, Cyprus
Email – support@cy.conotoxia.com
Phone- + 357 250 300 46

Demo Account
Those wanting to test out trading with this broker can do so by opening a demo account in GBP, USD, EUR or PLN currency. On the demo account, customers can trade Commodities, over 60 currency pairs, Indices, and Crypto CFDs. This broker does not restrict how much trading money is available in the Demo so the customers can adjust this level as they please. If a demo account is not logged into for over 90 days, the account will expire.
Countries Accepted
Conotoxia offers its services to customers residing in the European Economic Area only.
Conclusion
Conotoxia is licensed by the CySEC and it offers a wide variety of assets available on all it's 4 account types. Although some information is not very clearly outlined on their website, they do offer a number of PDF documents that go into detail about every asset available as well as what fees and commissions customers are expected to pay.
Their customer service is fast and efficient and they also have a good Demo account that enables potential clients to test trading with this broker without investing real money. They offer the cTrader platform which may seem like a disadvantage to those who prefer the popular MT4 platform, however, the cTrader has quite a lot of advantages too. This broker also has updated educational content; however, they are directed towards Polish-speaking customers only.
If you're interested in what Conotoxia has to offer, head on to their site and ask any questions that you may have on their live chat agents as they will surely guide you towards making the right decision.