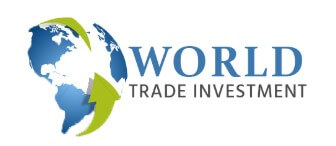 World Trade Investment is an online no dealing desk ECN broker with more than 9 years of experience in the world of forex trading. The company is located in London and offers leveraged trading as high as 1:1000 on currency pairs, metals, indices, commodities, indices, and bonds. According to their website, the broker is focused on providing lightning-fast service and aims to bring forex trading "to the next level". Stay with us to find out exactly how WTI plans to uphold these statements.
Account Types
World Trade Investment offers six account types: Standard, Premium, Pro, Elite, Fix, and Crypto. The Standard account is the most affordable at $100, while the Crypto and Elite accounts require deposits in the thousands. Leverage options also depend on the chosen account, with the maximum cap being set at an impressive 1:1000. Spreads are floating from 0.5 pips and up, or otherwise fixed at 1.3 pips on the Fix account. The broker has done away with commission charges altogether, meaning all trading costs are simply built into the spreads. We've detailed the specifications for each of the six account types below.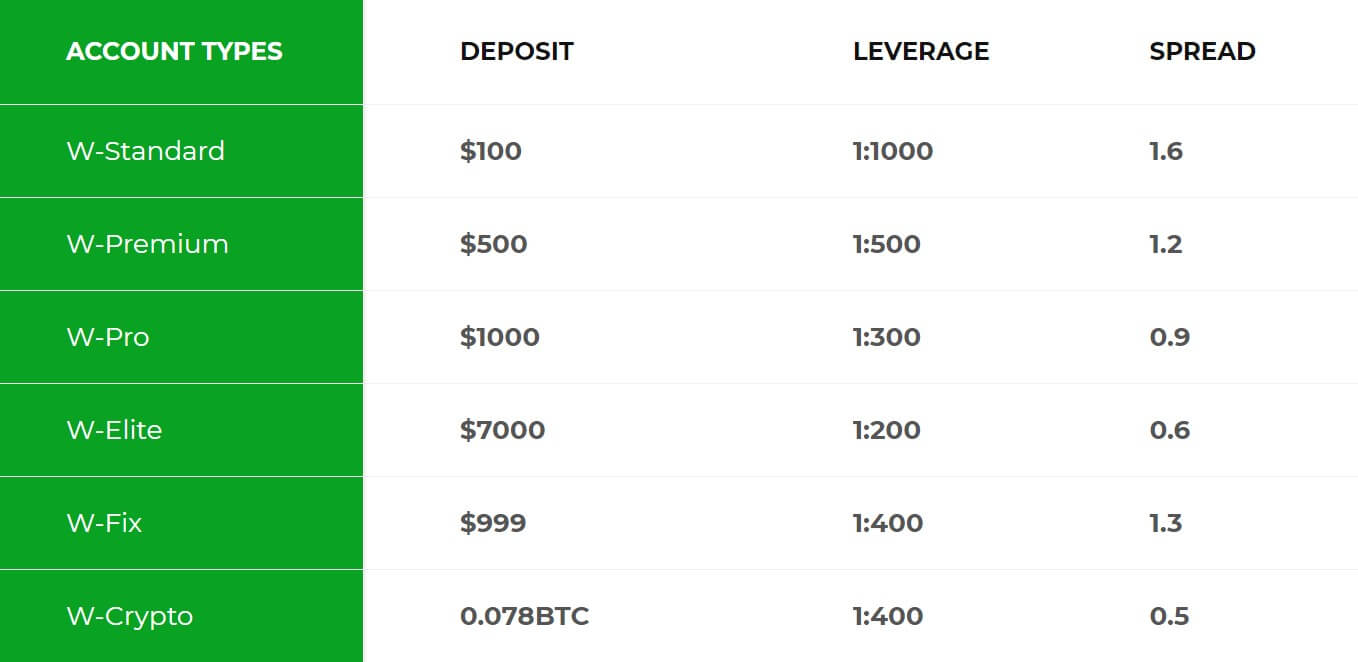 Standard Account
Minimum Deposit: $100
Leverage: 1:1000
Spread: 1.6 pips
Commission: None
Premium Account
Minimum Deposit: $500
Leverage: 1:500
Spread: 1.2 pips
Commission: None
Pro Account
Minimum Deposit: $1,000
Leverage: 1:300
Spread: 0.9 pips
Commission: None
Elite Account
Minimum Deposit: $7,000
Leverage: 1:200
Spread: 0.6 pips
Commission: None
Fix Account
Minimum Deposit: $999
Leverage: 1:400
Spread: 1.3 pips
Commission: None
Crypto Account
Minimum Deposit: 0.78BTC
Leverage: 1:400
Spread: 0.5 pips
Commission: None

Platform
The broker exclusively offers the most popular trading platform, MetaTrader 4, which is available via download on PC, Mac, Android, and iOS devices, or accessible through the WebTrader. In addition to being highly accessible, MT4 features a customizable, user-friendly interface that was designed to be easy to navigate for beginners. Built-in features include charting tools, one-click trading, multiple pending order types and timeframes, analytical objects, Expert Advisors, etc. Even with newer platform additions being released, MT4 continues to remain the most preferred and powerful trading platform on the market today.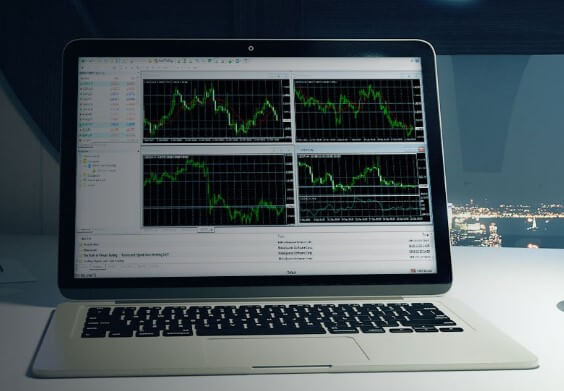 Leverage
The broker exclusively offers an impressively high leverage cap of 1:1000 on their Standard account. Many traders already know how difficult it is to find others with offers that come close to this amount. However, options are lowered on other account types, with the second-highest option being cut down to 1:500 on the Premium account type. The Fix and Crypto accounts have a maximum leverage cap of 1:400, while the Pro account limits the leverage to 1:300. The Elite account offers the lowest option, at 1:200. Keep in mind that most of these options are much higher than average and that trading with higher leverages can be risky.
Trade Sizes
Traders will be able to trade micro-lots from any account through this broker. Sadly, we couldn't find any information pertaining to maximum trade sizes, stop loss levels, etc.
Trading Costs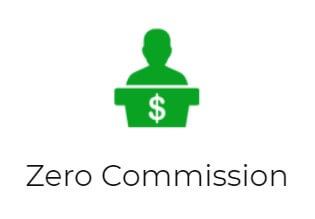 WTI profits through spreads and overnight interest charges, or swap fees. One advantage of choosing Exclusive Capital would be the fact that the broker does not tack on commission fees. Many traders prefer it this way since it is much easier to keep up with associated costs. The broker does charge various spreads, with most options starting very low (more on that later). Swaps are charged on positions that are left open overnight. On Wednesdays, the broker would charge triple swaps in order to account for the upcoming weekend. Those swap charges can be viewed within the MT4 platform.
Assets
We couldn't access much helpful information on the company's website when it came to exactly how many instruments were available, other than a brief mention of 6 available asset classes. Determined to find more detailed information, we took advantage of the broker's free demo accounts to check out their instrument portfolio. We discovered 43 total currency pairs, with some minor and exotic options like the USDRUB, USDTRY, USDSEK, and several other exotic options. CFDs are also available on commodities, including Gold and Silver, indices, and bonds. We were even able to find a few cryptocurrency options like the ever-popular Bitcoin, Litecoin, Ethereum, and more.
Spreads
Opening the most affordable account type (Standard account) would have the downside of the highest spreads, which start from around 1.6 pips. Do keep in mind that we don't see any commission costs, so this makes the number seem more attractive. The Fix account is a better option for those that dislike floating spreads, as it comes with spreads that are fixed at 1.3 pips, which is slightly below the industry average.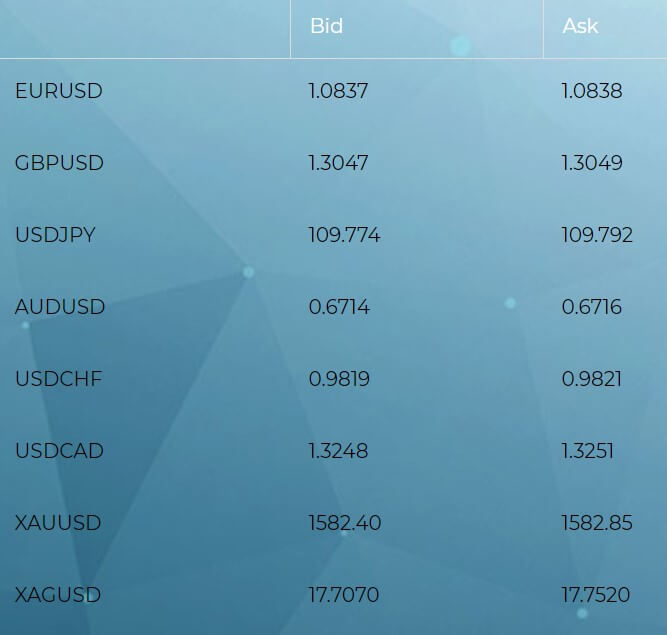 From there, the Premium account drops the starting spreads to 1.2 pips, spreads start from 0.9 pips on the Pro account, and the spreads on the Elite account are as low as 0.6 pips. The Crypto account offers the lowest spreads, which start from 0.5 pips. The broker doesn't advertise live spreads or offer further examples on their website, so we can't comment on exactly how high the floating options climb.
Minimum Deposit
The broker offers three accounts for less than $1k, while the remaining accounts require a larger investment. The Standard account is definitely the most affordable option, at just $100. From there, the Premium account raises the minimum to $500, while the Fix account asks for $999. It only costs $1 more to open the Pro account, which requires a $1,000 deposit. The Elite account is the most expensive, with a $7,000 deposit requirement. The Crypto account requires a minimum deposit of 0.78 BTC, so the amount will vary based on Bitcoin's fluctuation. At the time we checked, the amount translated to $5,432 US dollars.
Deposit Methods & Costs
Accounts can be funded through a variety of methods, including Bitcoin, Neteller, Visa/MasterCard, Skrill, IMP5, RTGS, NEFT, and bank wire. Fortunately, the broker does not place any charges on incoming deposits. Coupled with the lack of withdrawal fees, we see an opportunity for clients to come away with more profits.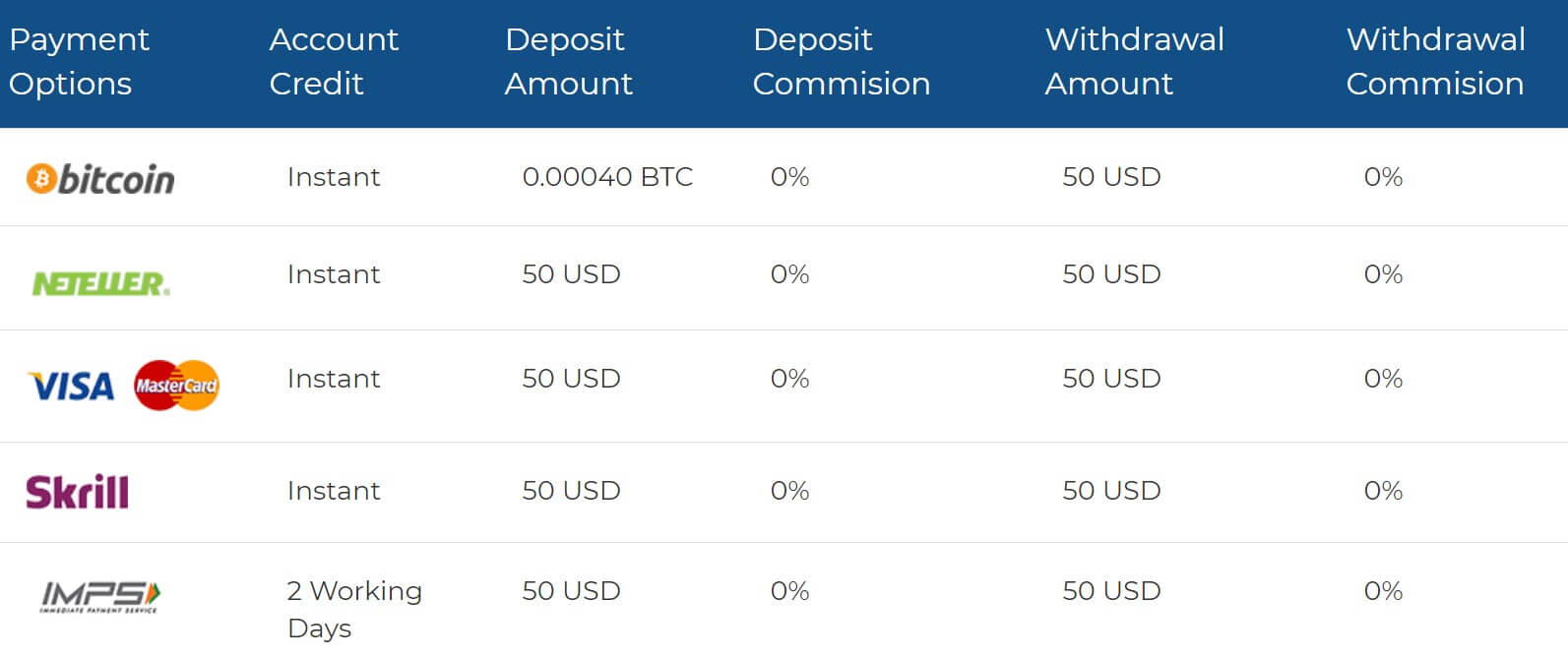 Withdrawal Methods & Costs
All of the available funding methods are also used for withdrawals. The website can be vague in this category, so it is unclear whether there are any conditions that would limit which methods could be used. Many brokers do require funds to be processed back to the original funding method. On the bright side, the broker doesn't charge any fees from their side on withdrawals. On the downside, there is a steep $50 minimum withdrawal requirement. It seems completely unnecessary for brokers to place these limits, as it can leave clients unable to access their own money if they have an amount below the requirement.
Withdrawal Processing & Wait Time
Sadly, the broker isn't transparent at all about their processing times on withdrawals. Ideally, we like to see processing times of 24 hours or less, although some companies take several business days to get the job done. Once funds have been sent, clients should expect a wait time of at least a few days for bank wire and cards to be refunded. E-wallets tend to be credited with funds much more quickly.
Bonuses & Promotions
WTI offers a welcome bonus and has an active referral program. The broker used to offer a no-deposit bonus, but the offer has since expired. The welcome bonus applies an additional 50% amount on each deposit. The bonus amounts are applied as a credit until certain volume requirements are met, after which the amount is unlocked and available for withdrawal. Through the referral program, traders can earn $5 for themselves and for any referred party. One condition is that the broker would expect the client to refer at least 5 different traders and they would all need to have verified accounts before those funds would be applied.

Educational & Trading Tools
WTI's education section seems to be made up entirely of articles that focus on the basics of forex trading and risk management. We're happy that the website is putting something out there, but we'd like to see information through different mediums, like webinars, eBooks, video tutorials, etc. The broker also seems to be focused on beginners, where there could also be a focus on providing more technical information for those that have more experience.
Demo Account
Demo accounts serve several helpful purposes in the world of forex trading. Many may think these risk-free accounts are better for beginners that are just learning to navigate the MT4 platform and who need to learn how to trade. However, demo accounts are also useful for more experienced traders, as they allow one to test different strategies, try out different leverages, trade under the broker's exact conditions, etc. WTI has made these accounts available for everyone and one can sign up directly from the website's homepage. There is a demo account modeled after each one of the broker's real accounts.
Customer Service
Support can be reached directly through phone, email, or by filling out a contact form on the website. Seeing that LiveChat is missing from the website is disappointing, as instant online contact options seem to be the most convenient and most preferred way to get in touch with support. If the broker would offer chats on Skype or another similar app, we would feel less disappointed that the familiar option isn't available. Listed contact methods can be viewed below, or the contact form can be filled out on the "Contact" section of the website.

Phone:
United States: +1 513 781-0884
United Kingdom: +44 2036958930
Email: info@worldtradeinvestment.com
Countries Accepted
WTI seems to be seeking attention from clients in the US and UK, due to the fact that direct phone numbers are available for clients in both locations. Fortunately, the broker doesn't even ask for the client's exact country upon registration. It is necessary to input the country code for the phone number, but the website does include +1 for the United States as an option. Many other forex brokers exclude residents in the US from using their services.
Conclusion
World Trade Investment has an asset portfolio that consists of currency pairs and CFDs on metals, indices, bonds, commodities, and a few crypto coins. The company offers an impressive leverage ratio of 1:1000 on one of their account types, with options ranging from 1:200 up to 1:500 on the other five accounts. It only costs $100 to open a Standard account with the broker, while it costs up to $7k to open the most expensive account type. Spreads are fixed at 1.3 pips on the Fix account and otherwise start from between 0.5 and 1.6 pips on the other account types.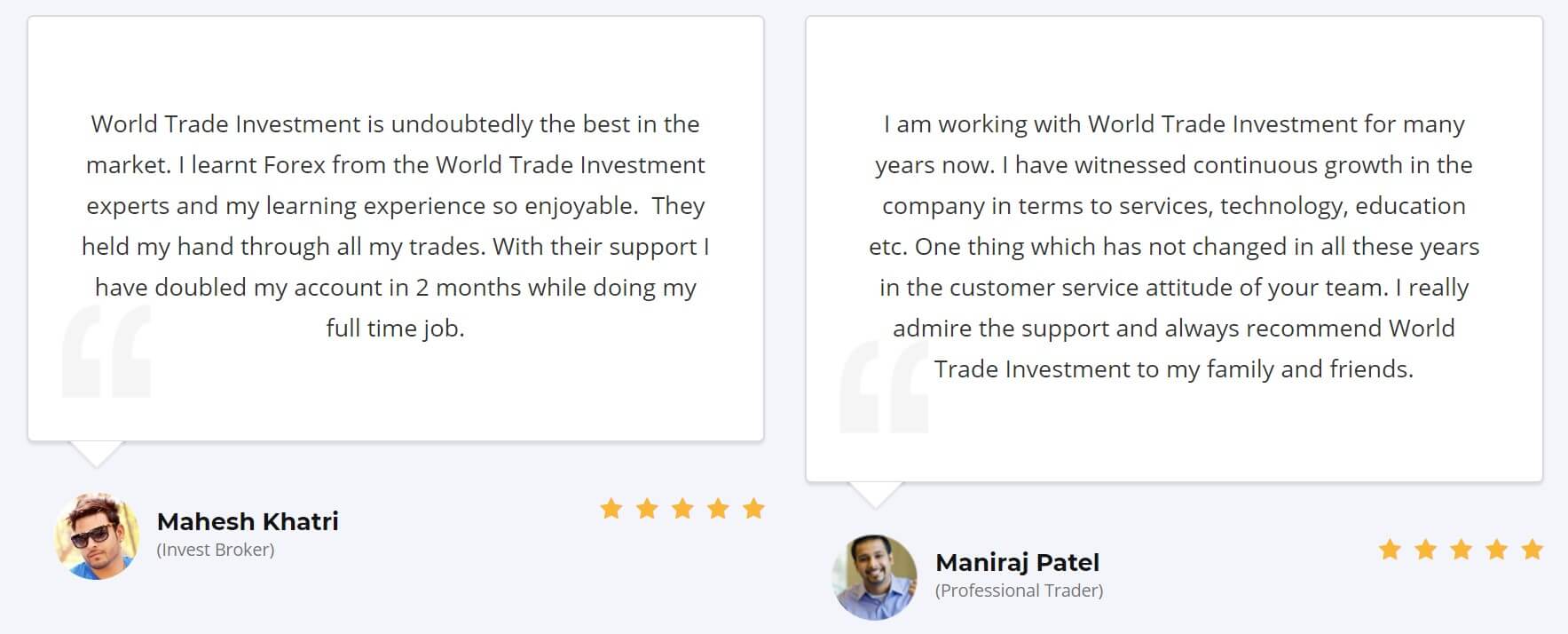 One positive advantage to choosing this broker is the absence of commission fees on every single account type. Accounts can be funded through several methods, with 0 fees on deposits or withdrawals. Keep in mind that WTI does require a minimum $50 withdrawal amount through all withdrawal methods. The broker is missing any type of instant contact option and support must be contacted through email or by phone. Another disadvantage would be that there just aren't many education resources or extra tools available.
On the plus side, the broker is currently offering a 50% deposit bonus and a referral program that pays $5 per verified referral. Clients located in the US or any other locations will be able to open an account with this broker, even though many others may refuse service to these clients.