BIC Markets offers many great features that traders will appreciate. For a start, the broker doesn't charge any commissions and the leverage that it offers is very competitive. Moreover, you can choose between some of the best ECN platforms to manage your account through. BIC Markets's bonuses are very generous and not many other brokers in the industry can match them, either. Nonetheless, you might find potential downsides when looking at the spread sizes and transfer processing mechanisms of BIC Markets. This article outlines all of these important areas, allowing you to make a comprehensive and well-rounded evaluation of the broker's features.
Account Types
Alongside the 2 retail accounts (Zero Commission and VIP), you can open a Percent Allocation Management Module (PAMM) and Multi Account Manager (MAM). However, the latter 2 are designed for money managers who oversee several clients' accounts. Most retail traders do not need the PAMM or MAM offerings unless they have several accounts that need to be managed from a single, centralized platform.
Zero Commission Account:
Minimum Deposit: $100
Spreads: From 23 points (2.3 pips)
Commission: $0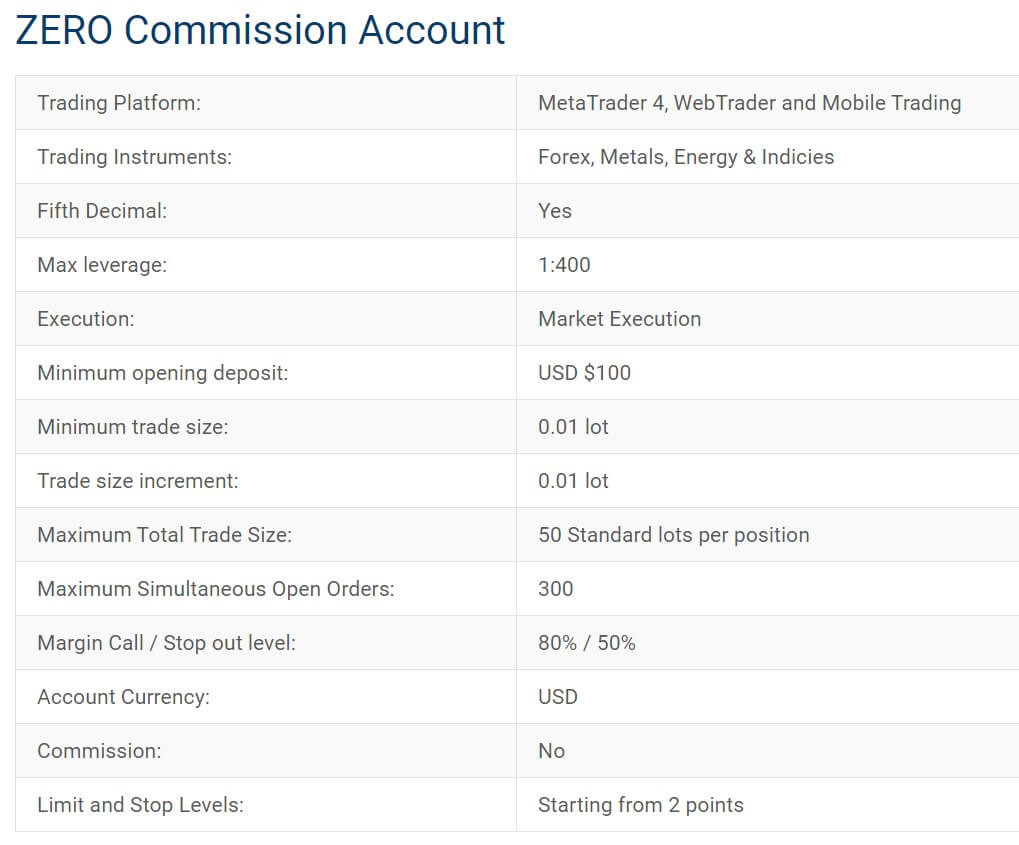 VIP Account:
Minimum Deposit: $100,000
Spreads: From 23 points (2.3 pips)
Commission: $0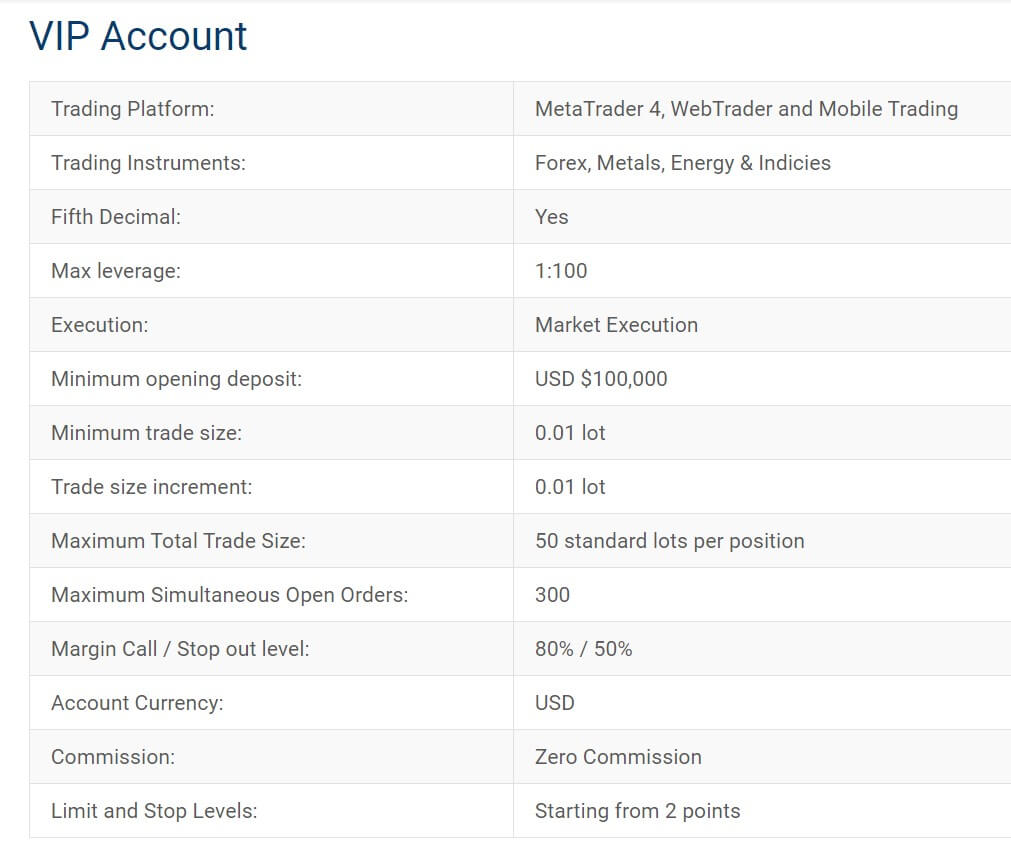 The main difference between the 2 accounts is that Zero Commission mostly benefits high volume traders and those who rely on scalping strategies. Meanwhile, the VIP Account is appropriate for traders who have large capital and want more flexibility in terms of the spreads. The 23 points (or 2.3 pips) minimum spread is relatively high when compared to other brokers. However, you might be able to qualify for lucrative discounts by contacting your BIC Markets account manager. This, combined with no commission charges, are considered major pluses when it comes to using this broker.
Platforms
BIC Markets utilizes MetaTrader 4 (MT4) because of the platform's user-friendly features, automated trading tools, and availability in multiple languages. You can download it on your desktop, smartphone, and tablet/iPad. MT4 provides traders with a daily account statement and performance summaries. You can also access live news feeds and utilize different technical analysis tools.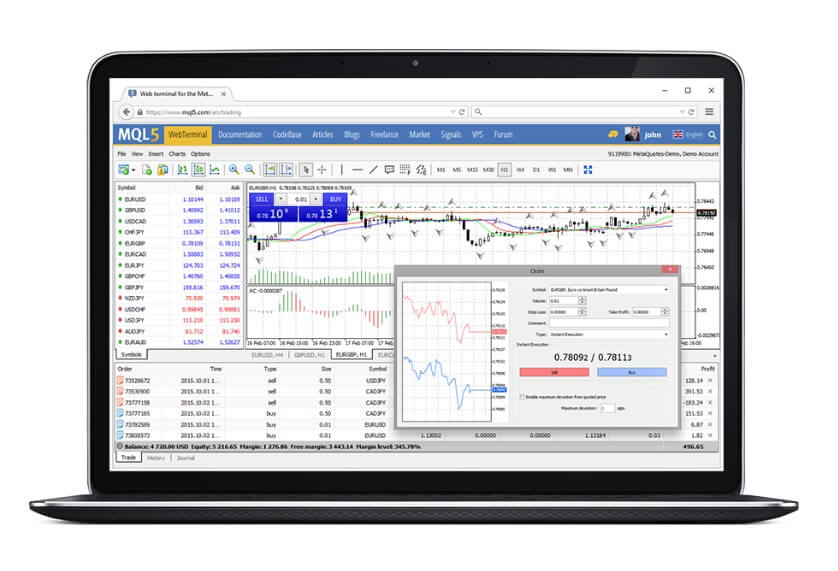 Similarly, MetaTrader 5 (MT5) is available through BIC Markets. The platform is the modified version of MT4. While both of them are highly reliable, MT5 is suitable for traders who want to access more technical indicators and in-depth charting tools. MT5, like MT4, is also available on all devices. Under the 'Platforms' tab on BIC Markets's website menu, you can look at how these platforms function on each device and download a user guide that contains comprehensive details about them.
Leverage
The Zero Commission Account has relatively high leverage at 1:400, but VIP only has 1:100. Leverage is subject to change based on your deposited capital.
100:1 Leverage: No minimum or maximum account size
200:1 Leverage: $500 to $100,000
300:1 Leverage: $1,000 to $50,000
400:1 Leverage: $1,000 to $10,000
The larger your account size is, the less available leverage you have. BIC Markets structured it this way to minimize your risks and losses.

Trade Sizes
Both Zero Commission and VIP have a minimum trade size of 0.01 lots and a maximum of 50 lots per open position. You can have no more than 300 open trades at any given time.
Margin Call: 80%
Stop-Out: 50%
When your invested funds reach 80% of the requirement, BIC Markets will issue a margin call. At this point, you can either deposit more funds or close some of your trades (preferably the ones with the biggest losses). If your account is stopped out, the broker will automatically liquidate all of your positions.
Trading Costs
BIC Markets doesn't charge commissions, but you do incur spread fees, which are calculated as follows: (Spread) x (Pip Cost) x (Number of Lots Traded) = Total Cost. You also have to pay extra fees on the swap rate when trades are kept open overnight. The amount depends on whether you short or long a currency pair, as well as other economic factors that can impact interest rates and prices.
Assets
This broker mainly offers ForEx instruments and has 26 available currency pairs. You can also trade 7 different indices, which include the Dow Jones Industrial Average, S&P 500, Nasdaq, and the indexes of each of the Australian, Hong Kongese, Japanese, and British markets. The 4 available commodities are spot silver (XAG.USD) and spot gold (XAU.USD), alongside the British and American crude oil CFDs.
Spreads
BIC Markets's spreads are highlighted in points. 1 pip equals 10 points. Almost all currency pairs have an average spread that is between 23 and 29 points (2.3 to 2.9 pips). The only 3 exceptions are EUR.NZD (31 points or 3.1 pips), GBP.CHF (31 points or 3.1 pips), and GBP.JPY (35 points or 3.5 pips). Commodities and indices, for the most part, have a spread of 30 points/3 pips or higher.
Deposit Methods & Costs
Unfortunately, BIC Markets's website doesn't provide any information about deposit or withdrawal methods. However, when you register with the broker, you will be asked for your credit or debit card information, as well as your bank's routing and account number. Based on this, we can assume that these are the only 2 available transfer methods. It is very important that you double-check this information, inquire about transfer fees, and ensure that their processing times are convenient for you.

Bonuses & Promotions
BIC Markets has several bonuses and promotions. If you refer a family member or friend to the broker and they deposit a minimum of $500 to open an account, BIC Markets will give you a $100 bonus within 30 days. In addition, after opening your own Zero Commission Account and depositing between $1,000 and $200,000, you get a 10% bonus. First, it will only be added as a credit. From there, the credit will be converted into $50 in cash for every 10 trades you make. For example, a trader who deposits $10,000 into their Zero Commission Accounts receives a $1,000 credit. After they execute 10 trades, they get $50 in cash. This keeps adding up until the entire $1,000 credit is fulfilled and deposited into the trader's account.
The broker also has an ongoing scooter giveaway promotion. Every 2 weeks account holders who trade 10 lots or more are entered into a random draw. The winner gets a free scooter. The promotion will keep running until all 6 scooters are awarded, but it is only available in Cambodia. Those who live in another country will, instead, receive $500 in cash if their name is drawn. Lastly, you may be able to qualify for large discounts on spread fees. To find out if you're eligible, you would have to contact your account manager.
Educational & Trading Tools
The broker's educational and trading content ranges from introductory articles about the ForEx market to live economic calendars. They might also have upcoming seminars and events. You can access 2 introductory articles that explain what the ForEx market is and outlines key terms that beginner traders need to know. Additionally, the economic calendar includes all the major market events from different countries. You can access the schedule up to 1 month ahead or behind in time.
Customer Service
BIC Markets is located in Phnom Penh, the capital of Cambodia. Their customer service team is available from 8 am to 5 pm on weekdays.
Phone: +855-023 966 669
Email: info@bicfx.com

The broker can be contacted via live chat, email, or phone. You can also reach out to them by filling out the contact form on the website.
Demo Account
Through the MT4 platform, you can easily open a demo account to start learning about the different available charts and trading tools. In fact, before trading actual funds, beginners can test the markets through a paper account until they define their strategy and master profitable techniques. Similarly, if you are unfamiliar with MT4, take the time to familiarize yourself with the platform's different features and order types before opening a live account. BIC Markets has a detailed guide on their website that walks you through every aspect of using the demo account, starting with filling out the signup form. In addition, you can open more than 1 demo account and manage them all from a single device (such as your laptop). This is useful because, if you have more than one strategy and are unsure which of them works best, you can test out the different approaches and track the profitability of each account.
Countries Accepted
BIC Markets is registered in Cambodia and the broker's services are available to clients across the world. However, traders in the US may not be able to open an account. Meanwhile, Canada, the United Kingdom, and others are on the list of available countries on the account application form. Nonetheless, you should check your local regulations on trading CFDs and other instruments that BIC Markets offers before you register.
Conclusion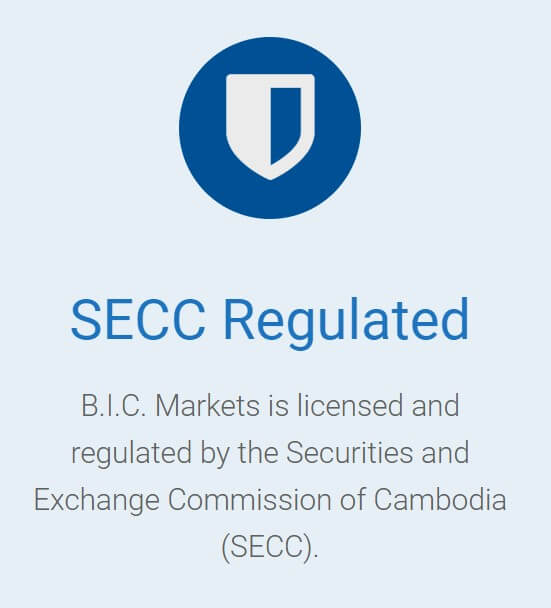 In the end, we found that the positives of BIC Markets's offerings outweigh the cons. The main downsides to using the broker are the limited amount of currency pairs that you can access. Similarly, if transfer fees and processing times are important to you, contact BIC Markets's customer service team because their website has a lot of missing information about this topic. Otherwise, there are 2 great account types for you to choose from, none of them charges any commission fees while the leverage rates are relatively flexible. Additionally, your funds will be protected against hefty losses through BIC Markets's restrictive margin call and stop-out levels.
The bonuses, of course, are very generous. They range from scooter giveaways to affiliate promotions. If you really care about this part, then you can easily qualify for at least one of the bonuses. As mentioned earlier, should the issues related to the spreads or transfer of funds concern you, contact BIC Markets's customer service team. All the pluses of using this broker might make doing so worth it.