Alpha Group is an online foreign exchange broker that aims to put your needs and interests in first place. It promises to always treat you with respect and kindness, to display the highest standard of personal and professional integrity, to explain the reasons behind any recommendations and advice, to closely monitor the progress of your investments, to talk and inform you on a regular basis, to apply knowledge and technology for your benefit and to only consider recommending appropriate investment for your objectives and risk tolerance. Those are the promises from Alpha Group, we will be using this review to see if they stick by them, or if they fall short.
Account Types
There isn't an account comparison page and a lot of the information on the site indicates that there may only be one account type available. As such, we will be using each section of this review to outline any key features and conditions.
Platforms
Alpha Group uses MetaTrader 4 as its trading platform, released by MeaQuotes in 2005, MT4 has become one of the worlds most popular trading platforms. It is full of features to help with your trading and analysis like the built-in technical indicators allow you to analyze securities' quotes, whilst the MQL4 network enables the development and usage of automated trading strategies. It is highly accessible and can be used as a web trader, mobile application or as a desktop download. Hosting an easy to use user interface, compatibility with expert advisors and indicators and a huge amount of customization, MT4 should be perfect for your trading needs.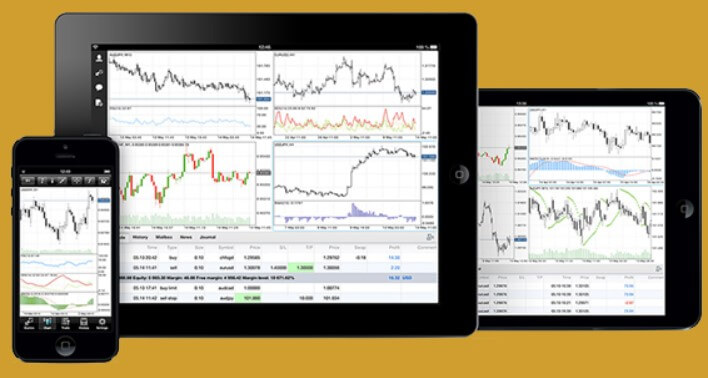 Leverage
The account can be leveraged up to 1:200. Leverage can be selected when you first open up an account and should you wish to change it on an already open account you will need to contact the customer service team to request this.

Trade Sizes
The trade size that you get will depend on the instrument that you are trading, we have outlined them below within each available category.
Forex:
The minimum trade size is 0.01 lots, the trades then go up in increments of 0.01 lots. We do not know what the maximum trade size is and we also do not know how many trades or orders you can have open at any one time.
Commodities:
Gold, Palladium, Platinum, and Copper have a minimum trade size of 1 lot while Silver has a minimum trade size requirement of 50 lots. We do not know what the maximum trade size is for commodities.
Indices:
All indices listed in the asset section of this review have a minimum trade size of 1 lot, with the exception of HKG 33 which has minimum trade size of 10 lots and JNP 225 with a minimum trade size of 100 lots. Once again we do not know what the maximum trade size is for indices.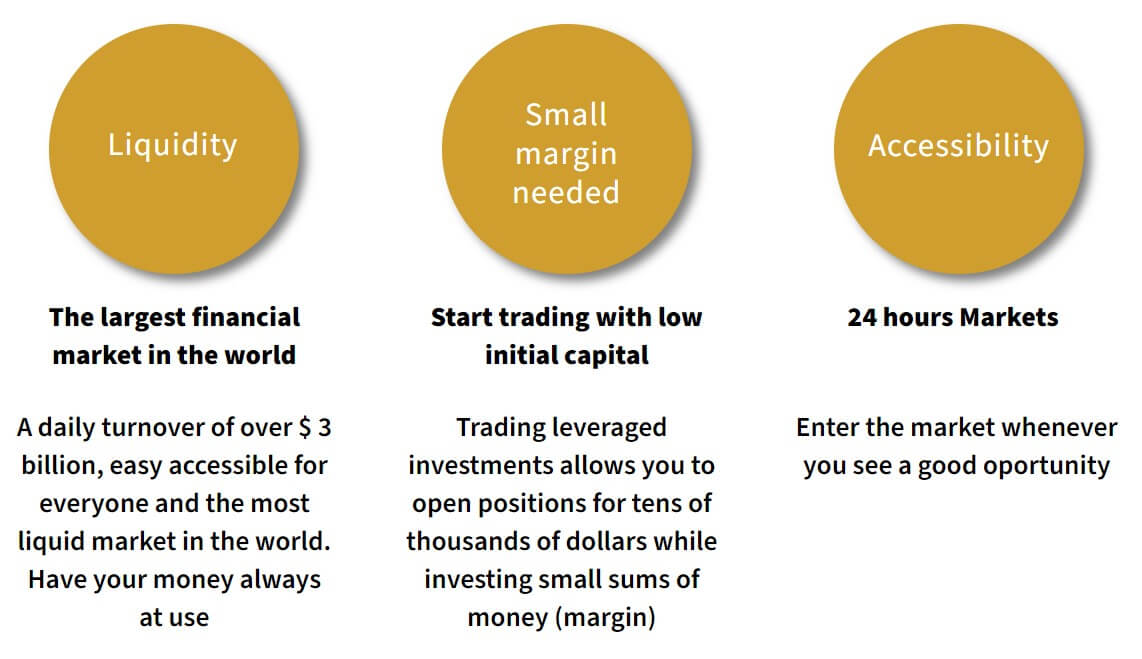 Trading Costs
The only information surround fees is a statement that says that there operation costs in the currency markets are much more efficient than common fees and expenses in purchasing and selling shares in the stock market. What that means we have no idea but we think they are trying to say they have, low fees, no actual indication what they are though. There are swap charges, these are fees for holding trades overnight and can be both positive or negative, these charges can be viewed within MetaTrader 4.
Assets
The instruments and assets have been separated into a number of different categories, we have listed them below along with some of the available instruments.
Forex:
Not all pairs are stated but the ones we do know include ERUUSD, EURJPY, GBPUSD, EURGBP, USDJPY, EURCHF, USDCHF, GBPJPY, USDCAD, GBPCHF, AUDUSD, CHFJPY, NZDUSD, and EURCAD.
Commodities:
Gold, Silver, Platinum, Palladium, and Copper are available to trade.
Indices:
The available indices include US 30, SPX 500, NAS 100, UK 100, GER 30, ITA 40, ESP 35, FRA 40. HKG 33. JPN 225, SWE 30, SUI 30, AUD 200, EUSTX 50.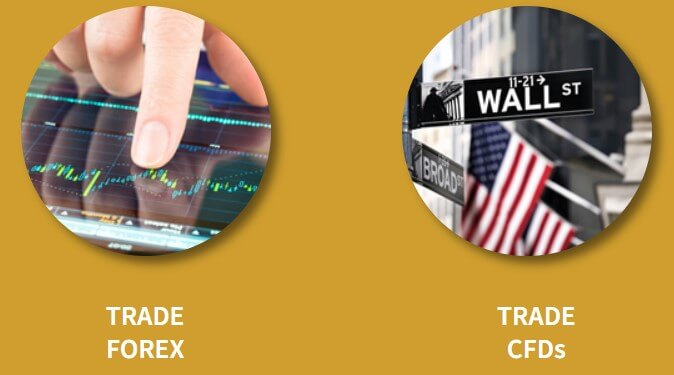 Spreads
We, unfortunately, do not know what the spreads are, as they aren't indicated on the website. They have been described as low but that doesn't really mean anything The main bit of information that we do know is that they are variable and will move with the markets (added volatility will often see the spreads move higher). Different instruments will also have different spreads.
Minimum Deposit
There doesn't seem to be any information surround funding methods which includes information about what the minimum deposit amount it, so at the moment we do not know how much you will need to open up an account.
Deposit Methods & Costs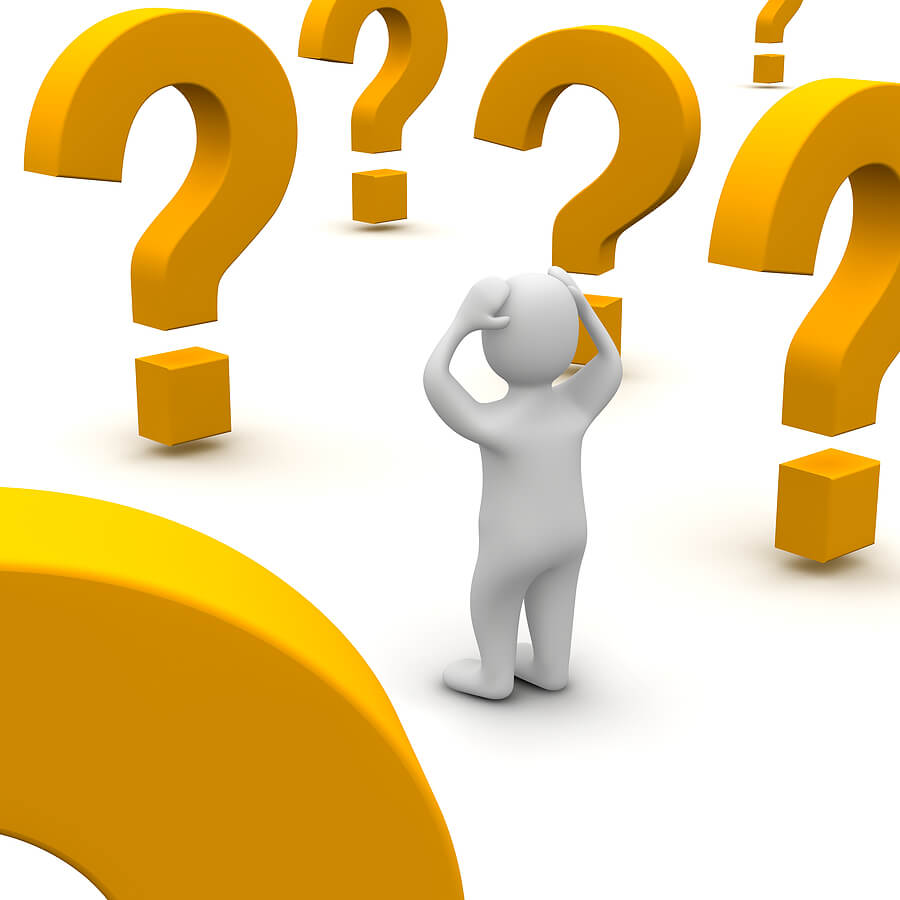 As mentioned above there isn't any information available on the site that relates to funding, so this included the available deposit methods or any fees that come with them. This is a shame as Alpha Group will be dealing with our money so the least they could do is detail the methods are available and any fees relating to them.
Withdrawal Methods & Costs
Just like the deposits, we do not know what methods are available to withdraw with. This is just as vital to know as once your money is in, you need to know how to get it back out and how much it will cost you to do so. Not having this gives an impression of hiding the information and most potential clients will look elsewhere for a more transparent broker.
Withdrawal Processing & Wait Time
This is another section where we do not know any concrete information. We would hope that any withdrawal requests would be fully processed between 1 to 7 days from the date of the request being made, but we cannot be certain.
Bonuses & Promotions
There doesn't seem to be any active promotions or bonuses at the time that we are writing this review. If you are interested in taking part in promotions, you could always contact the customer service team to see if there are any upcoming bonuses you can take part in.
Educational & Trading Tools
Many modern brokers ar enow trying to supply their clients with information and tools to try and help them improve their trading and understanding of forex. So it is a shame to see no such resource available from Alpha Group. It would be good to see them add something to move more in line with the competition.
Customer Service
The customer service details are found at the bottom of the page, there are contact details for their Latin American address and their European address. We have detailed the information below.

Latin America:
Address: Information Alpha Group (IAG), Avda. Ejército Nacional 843-B, Torre Corporativo 1 Piso 5, Col. Granada Del. Miguel Hidalgo, CP 11520 México D.F., México
Phone: +52 554 170 8513
Email: [email protected]
Europe:
Address: St John's House, St John's Square, Clerkenwell, London EC1V 4JL, United Kingdom
Phone: +44 203 129 9895
Email: [email protected]
Demo Account
There isn't any information directly relating to a demo account but as you can download the MT4 platform, you can always create an account through the terminal. The trading conditions of these accounts are not known to us. We also do not know if there would be an expiration time. A demo account is a great feature to have as it allows you to test out the markets and new strategies without applying any risk to your capital.
Countries Accepted
This information is not present on the site. If you are thinking of signing up for an account with Alpha Group, we would recommend getting in touch with the customer service team first in order to ensure that you are eligible for an account.
Conclusion
It was quite difficult to find the information we needed and the site was poorly laid out. The trading conditions aren't fully known to us and we do not know what the commissions are or what the spreads are. In fact, a lot of the information we wanted is not available. The most concerning is the lack of information on funding, both deposit and withdrawal methods are unknown as are any potential fees. Without this information, we do not know how expensive it is to trade with Alpha Group and that is one of the most important things when choosing a broker to use. So without all of that, we would currently recommend looking elsewhere for a more transparent broker.