Aetos is a global Forex and CFD brokerage that offers its clients access to a wide range of markets. This broker is a wholly-owned subsidiary of Aetos Capital Group, which, according to them, is one of the most prominent non-banking financial institutions in Australia. Their main headquarters are located in Australia's capital, Sydney, but apart from this, they have over 25 offices around the globe including ones in London and China which are undoubtedly economic powerhouses.
They operate on four main principles mainly, fairness, efficiency, intelligence and most of all a customer-first approach. A big plus for Aetos is that they are authorized and regulated by the FCA (Registration no. 598778) in the UK. Clients of this broker can rest assured that their funds are kept safe and completely separate from the company's own funds in major well-known banks. Another advantage is that clients also have the opportunity to claim through the Financial Services Compensation Scheme (FSCS) which covers business conducted by firms by the FCA. Aetos is also regulated in Australia by the Australian Securities and Investments Commission (ASIC).
If this information about Aetos has piqued your curiosity, read through this in-depth review and determine whether trading with this broker would be a good choice or not.
Account Types
Although in the past this broker had two account types, the General and the Premium, nowadays they offer only the General. This account enables clients to trade all the available assets, which we will go into further detail about later on in this review, and it can be opened in a few easy steps. Clients who chose to open up this account can execute trades based on pre-defined parameters, including various combinations of technical analysis indicators, support and resistance levels. Aetos claim that their General account has competitive spreads and fast execution without delays and re-quotes.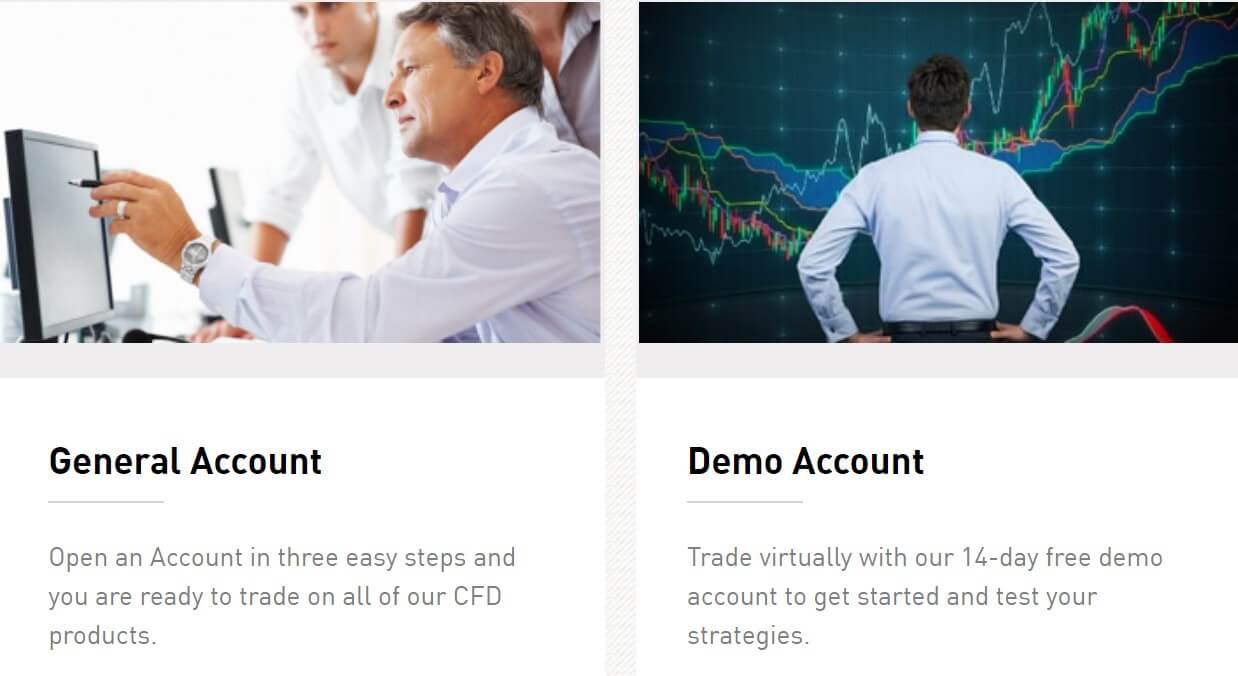 The initial deposit required to open up this account is $250, which is quite average although other brokers have a lower minimum deposit requirement. Clients can make use of this account through the very popular MT4 and MT5 platforms. Once an account is activated, clients will receive their account login details via email and they can begin their trading. Although they do not offer much choice when it comes to account types, their General account seems to be suitable for both beginner traders as well as more experienced ones.
Platforms
As we've mentioned this broker offers the MT4 and the more recent MT5 platforms. These platforms are well known for their large number of technical indicators and they are by far the most popular platforms available at the moment. The MT5 offers a few more technical indicators, 38 in total, whereas the MT4 currently has 30 available. Apart from this, there are other advantages when using the MT5 including an embedded MQL5, community chat, an economic calendar, and more graphical objects but overall, both platforms are quite similar.

On Aetos' website, you can find a table comparing both platforms to enable you to make the best choice for your trading activities.
Leverage
Aetos mentions leverage multiple times on their website, but we could not find any factual information about what the leverage offered actually is. On online reviews from their clients, we did find information that the maximum leverage that they offer is 1:200 but we cannot be certain if this is, in fact, accurate so we cannot confirm this.
Trade Sizes
When using their General account, the minimum trade size available is that of 0.01 lot, also referred to as a micro lot which is industry standard. The maximum trade size available is 50 lots but the broker states that any clients wanting to alter their maximum trade size can send a request to partners_uk@artoscg.com.
Trading Costs
Aetos offers floating spreads on their General account and on their transaction costs you can find a full list of the typical spreads offered on all of their available assets. From what we could see, spreads seem to be slightly high, for example, the popular EUR/USD forex pair has a typical spread of 1.8 which is higher than the industry standard which is usually around 1.0/1.5 pips.
Apart from the spread, clients are also susceptible to overnight fees (Swap fees) which are generated at the cut off time. On Wednesday's a three days' fee is charged to make up for the weekend, whereas a one-day fee will be charged on Monday, Tuesday Thursday and Friday.
The broker also states that due to the liquidity issue of Offshore Chinese Renminbi market, the swap rates for the USD/CNH and AUD/CNH will be changed quite frequently. Aetos continuously adjust the swap rate based on the underlying market conditions.
Although they do not specify the percentage, on their terms and conditions page, the broker states that they may also charge a commission on each transaction.
Apart from this, we also found another piece of important info in their T&C page which claims that frequent transactions may result in commissions, fees and/or charges that may be substantial and not necessarily offset by the net profits made by the clients. Obviously, we suggest any potential clients get in touch with the broker to have a clearer idea of what commissions or fees they may be expected to pay when dealing with this broker.
Assets
Aetos have quite an extensive list of assets available for trading including Forex Pairs, stocks, indices, metals, and energy. For Forex pairs, this broker offers around 27 major, minor and exotic pairs including popular pairs such as EUR/USD, EUR/GBP and USD/CAD just to mention a few. Gold, Siler, and Copper are available when trading Metals.
Potential clients can find the full list of available assets on the broker's website.

Spreads
This broker offers floating spreads, which from what we could see are slightly high when compared to other brokers. For their Forex pairs, the broker states that their spreads start from 1.8 pips. Unlike their Forex pairs, Aetos offer fixed spreads on most of their indices, but unfortunately, they do not specify the amount and on which indices these are applicable.
Minimum Deposit
The minimum deposit required to open up an account with this broker is $250. Although there are brokers that require a lower sum, some even as low as $5, the fact that this broker is authorized and regulated by the FCA makes the minimum requirement of $250 quite reasonable and affordable to a variety of traders, even those just starting out.
Deposit Methods & Costs
Clients wanting to deposit funds into their Aetos General account can do so via Wire Transfer, Visa/Mastercard, Skrill, Neteller, and Safecharge. On their Funding procedures page, Aetos inform their clients that after their initial deposit of $250, they must deposit a minimum of $50 when using Visa/Mastercard, Skrill, Neteller, and SafeCharge. When depositing via Wire Transfer clients can deposit unlimited funds to their account. Clients should expect their deposits to be available on their account within 1 day, although deposits executed via Wire Transfer may take up to 5 days.

It is important to note that a 3% transaction fee is deducted to their clients' account when depositing through Credit Card or SafeCharge, but Aetos will then compensate this with an equivalent amount of trading credit. As always, the broker advises their clients that other fees incurred by their banks may be charged for depositing and withdrawing.

Withdrawal Methods & Costs
In order to withdraw funds, clients are required to login to their account, select Withdrawal function and chose the amount of funds they want to withdraw. Aetos have quite a high withdrawal fee of $25 when using Wire Transfer which is charged only if there is no valid trading registered in the particular client's account.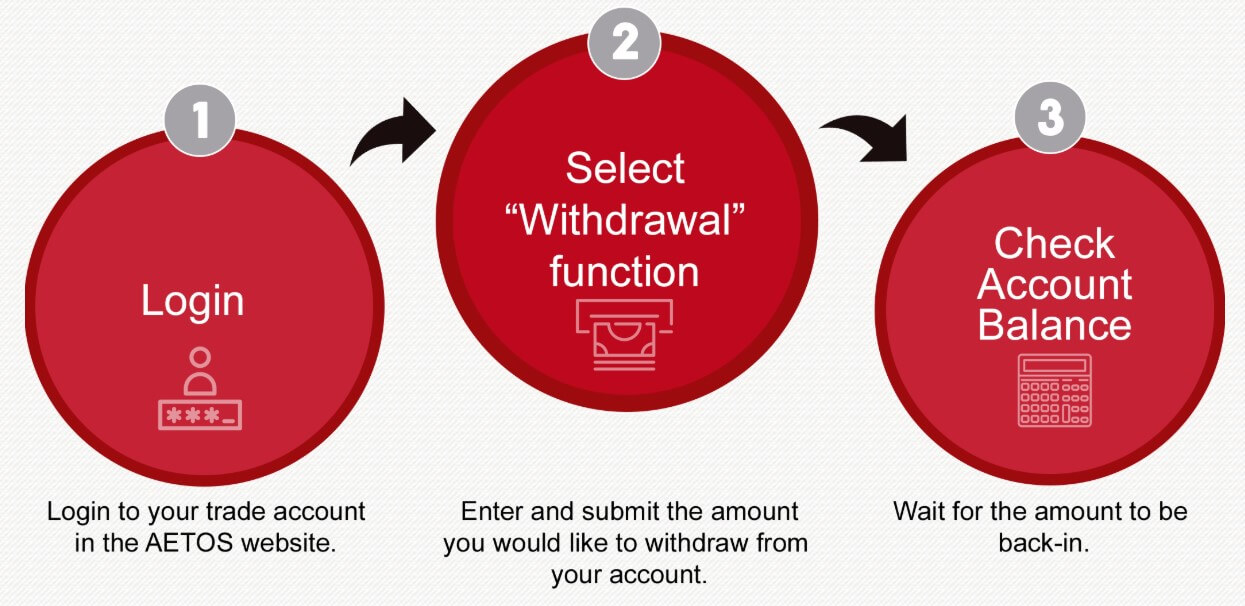 Withdrawal Processing & Wait Time
The broker states that Wire transfer deposits may take up to 5 days to be processed and completed.
Bonuses & Promotions
From what we could see, this broker does not have any bonuses or promotions on offer at the moment. However, this does not mean that they won't have any in the future, so it might be a good idea to take a look at their website every now and then to see whether they have added any promotions or bonuses. Although no bonuses or promotions might seem like a disadvantage for some, it is important to note that usually, these come with a number of terms and conditions.
Educational & Trading Tools
Clients can make use of a number of Trading tools that are found on Aetos' website. These tools include; Trading Central Technical Analysis which is a leading investment research provider aimed at financial market professionals. The technical strategies cover equity, index, forex, commodities and also fixed-income markets.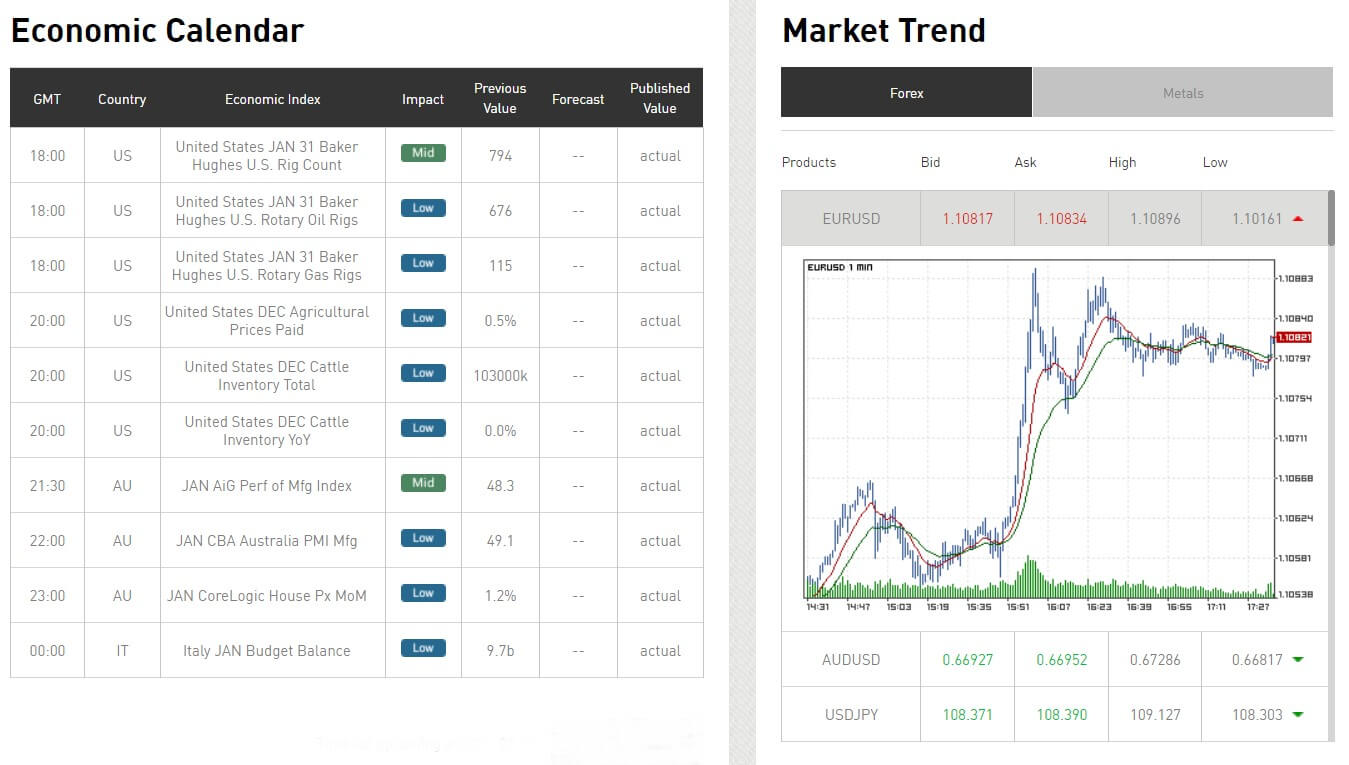 Clients can also make use of a number of charts that are updated constantly so their clients can stay up to date enabling them to make wise trading decisions. Another important tool that is offered is the economic calendar that helps their clients stay ahead with key events as well as an extensive and current Market news segment which takes into consideration everything that is moving the markets and shaping trading trends.
Apart from this, the broker also offers a market commentary that is updated daily as well as video commentaries hosted by James Sweeny. From what we could see, the video commentaries aren't uploaded as frequently as the Market commentaries, but they are informative and great for those clients who prefer gathering info via video.
Customer Service
Clients wanting to contact Aetos can do so via a contact form found on their Contact Page, via telephone or through their Live Chat option. We did try to contact the broker through their live chat, but we did not receive an answer yet. We found it quite strange that in order to contact them through this medium, clients need to fill in an online form and then they will be contacted within 1 working day via email, so we are unsure how their live chat actually works. This is their contact information:

AETOS Capital Group Pty. Ltd.
Level 15, 122 Arthur Street, North Sydney, NSW 2060, Australia
Tel : +61 (2) 9929 2100
Fax : +61 (2) 9929 2055
AETOS Capital Group (UK) Ltd.
Level 6, One Canada Square, Canary Wharf, London, United Kingdom, E14 5AA
Tel : +44 (0) 20 8104 9400
Fax : +44 (0) 20 8104 9401
Demo Account
Potential clients wanting to test out trading with Aetos can do so via a 14-day MT4 Demo account. The account will be credited with $10,000 in virtual money. Clients can register and set up their demo account through the broker's website.
Countries Accepted
On their footer, the broker states that anyone opening a live trading account with them needs to adhere to the laws of their country as laws and regulations differ from country to country. They do not, however, mention any particular countries that may be restricted from doing business with them.
Conclusion
Overall, Aetos seems to be a good broker to trade with, mostly because they are fully authorized and regularized by the FCA, which means clients can be assured that their funds are safe. Apart from this, the broker offers the most popular platforms that are currently available the MT4 and MT5 which are by far the most preferred platforms worldwide. They have an extensive list of assets available but they do not have any cryptocurrencies available which might be a big disadvantage for those traders interested in Crypto.
Aetos does not have much choice when it comes to account types, as clients can only choose one account. They did offer two types of accounts until a few years ago, but we are unsure why they decided to remove the Pro account. Another advantage of this broker is that it offers a demo account, which is funded with $10,000 of virtual money, but clients can only make use of this for 14 days. The minimum deposit required to open up an account is average at $250 but we did notice that spreads seem to be quite high, especially on certain Forex pairs which have lower spreads through other brokers. Clients should be wary of deposit and withdrawal fees as well as unspecified commissions this broker might charge. We did not have a very good experience when trying to contact the broker via live chat, as we were left without an answer, but clients can reach out to them via multiple channels.
If you're interested in opening an account with this Aetos, head to their website to get a clearer picture of what they have to offer.