Eight Max Trading, otherwise known as 8max, is an online FX and CFD broker that offers leveraged trading as high as 1:1000 on currency pairs, precious metals, commodities, equity indices, and energies. The company lists its core values as putting the customer first, integrity, innovation, teamwork, and professionalism. 8Max is located in Vanuatu and provides company news to help keep their clients updated on relevant events. Keep reading to find out about some of this broker's most significant advantages.
Account Types
8Max offers a Standard and Zero account, with a MAM (Multi-Account Manager) account offered as a third main account type. The Standard account has spreads of less than 1 pip, with zero commission charges, and leverage as high as 1:1000. There doesn't seem to be much of a reason to choose a Zero account over the Standard account. We base this on the fact that the Zero account offers the same spreads and leverage cap, except the account asks for a higher deposit and actually charges commissions, where the Standard account does not. This account also limits the maximum trade size to 50 lots, while the Standard account allows for a trade size of 100 lots.
The MAM account offers a different experience, with its own specific conditions, including a fixed leverage, separate deposit requirement, etc. The details for each account can be viewed below.
Standard Account
Minimum Deposit: $5
Leverage: Up to 1:1000
Spread: Less than 1 pip
Commission: None
Zero Account
Minimum Deposit: $100
Leverage: Up to 1:1000
Spread: Less than 1 pip
Commission: Yes
MAM Account
Minimum Deposit: 30,000 JPY
Leverage: 1:100
Spread: Less than 1 pip
Commission: 50% of the trading profit per month
Platform
Along with the majority of other forex brokers, 8Max has recognized how revolutionary the MetaTrader 4 platform is, and has made the decision to support MT4 exclusively. MT4 comes equipped with a full range of features, including full EA functionality, 1-click trading, built-in news, technical analysis tools, charting tools, support for hedging, etc. Even with the release of MT5, MetaTrader 4 has remained the most preferred trading platform to date. Another plus is how convenient it is to access the platform, which can be downloaded on PC, iOS, and Android devices. It's also possible to access MT4 through the browser-based WebTrader.

Leverage
The broker offers a maximum leverage cap of 1:1000, an option that we don't often see available. This option can be accessed on both the Standard and Zero account types, with limitations in place that are based on the amount of equity within the account. Accounts with an equity of $20,000 or below qualify for the maximum cap, while accounts holding amounts between $20,001 and $100,000 qualify for leverage as high as 1:200, and accounts holding more than $100,001 only qualify for a cap of 1:100.
Do keep in mind that the broker is offering exceptionally high options, which can lead to greater losses. Trading with leverages as high as the 1:1000 offer is best suited for professional traders that prefer the high-risk high-reward experience. The leverage on MAM accounts is fixed at 1:100, with no option to select a different ratio.

Trade Sizes
All accounts allow for the trading of micro lots with a 200 maximum number of open positions limit. The Standard account allows for a maximum trade size of 100 lots, while the other accounts set the limit at 50 lots. No word on the exact margin call and stop out levels set by the broker.
Trading Costs
The broker profits through standard spreads, commission charges, and swap fees. Traders will not have to pay any commissions when trading from a Standard account. These charges are applicable on Zero accounts and the broker takes 50% of the trading profit on MAM accounts each month as their commission charge. Swaps are charged in the case that positons are held open overnight. On Wednesdays, triple charges would be applied to compensate for the upcoming weekend. Checking the swap values can be done conveniently on the website by selecting a certain instrument category, or from within the MT4 platform. There do not seem to be any extra costs, like inactivity fees, reactivation fees, etc.
Assets
8Max has an investment portfolio that is made up of FX options and CFDs on precious metals, commodities, equity indices, and energies. Available currency pairs include at least 40 options, which are divided into majors, minors, and exotics. Precious metals include the most popular options Gold and Silver. Commodities include Cocoa, Coffee, Corn, Cotton, High-Grade Copper, Soybeans, Sugar, and Wheat. In total, the broker offers 10 equity indices and 5 energy instruments, including Crude Oil and Natural Gas.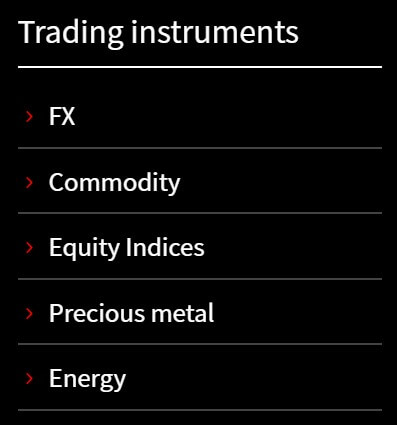 Spreads
Eight Max Trading advertises the same variable spreads across all of their accounts. In addition, the broker has fractional pip pricing, which allows clients to benefit from even the smallest price movements by adding a 5th digit quoting price. The accounts offer spreads as low as 0.00021 pips, that average 0.00043 pips on most of the currency pairs. On the MAM account, traders can exchange the spreads for transaction charges. The website doesn't provide enough information for one to determine whether this would be cheaper than trading with regular spreads.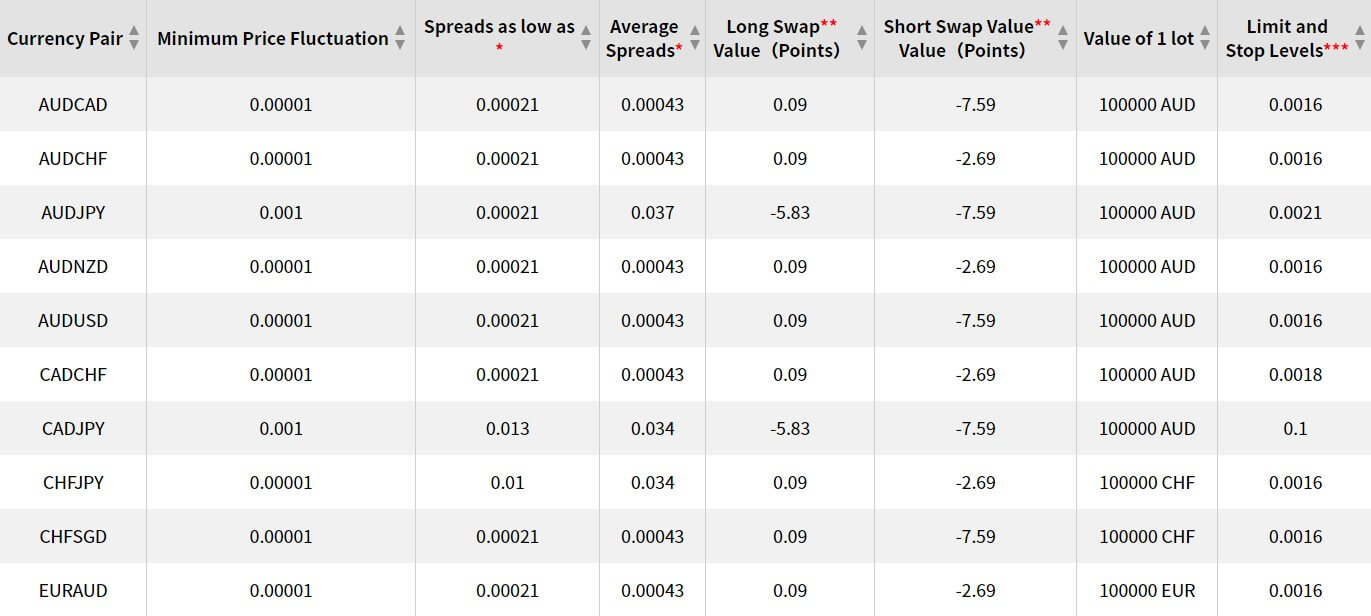 Minimum Deposit
This broker is highly affordable, with a low deposit of just $5 required on the Standard account. Surprisingly, the Zero account also offers a low deposit minimum of $100. As for the MAM account, we see a requirement of 30,000 JPY. This amount translated to roughly $276 USD at the time that we checked. However, most of the deposit methods require a minimum deposit of $300 USD. The only way to meet the lower deposit requirements is to deposit through domestic bank wire transfer, otherwise, traders wishing to fund with cards or from overseas will have to meet the $300 limit.

Deposit Methods & Costs
Accounts can be funded through Visa/MasterCard or bank wire. The variety of available options is somewhat limited, as many brokers offer e-wallets as additional funding sources. On cards, the broker has remittance charges, which are not listed specifically. When funding through a domestic transfer, the broker only applies the transfer fee to the deposit, while overseas transfers are charged a $3 USD fee + remittance charges. If you're planning to make a smaller deposit, domestic bank wire is the only option, as there is a $300 minimum deposit requirement on cards and overseas transfers. Note that cards also set a maximum deposit limit of $3,500.

Withdrawal Methods & Costs
The only way to withdraw funds from an 8Max account is through wire transfer. On the bright side, the broker sets the minimum withdrawal amount at $5, so it should be easy enough to withdraw even the smallest of amounts from the account. On the downside, fees are inevitable. The withdrawal commission charges are between $5 and $30 USD.
Withdrawal Processing & Wait Time
The broker advertises a rather irritating withdrawal window of between 1 and 12 business days. Obviously, one or two business days would be a speedy timeframe, especially considering that those withdrawals are coming through bank wire. However, once you factor in weekends, the 12 business day timeframe seems exceptionally longer. We would recommend making those withdrawal requests in advance, in case it does take closer to the maximum timeframe to process those withdrawals.

Bonuses & Promotions
The broker offers a variety of promotions, all of which have been listed below.
Account Opening Bonus
Deposit Bonus
Trade Bonus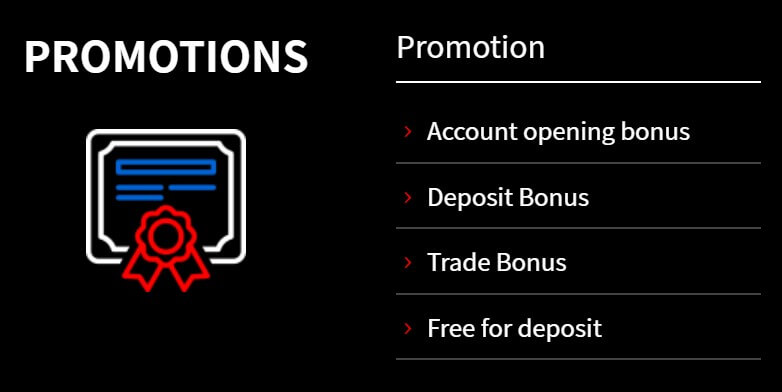 The Deposit Bonus is a two-tier bonus, which offers up to $5,000 once combined. Deposited amounts of $500 or below are eligible for the first tear, which applies a 100% bonus. Deposits of $1,000 and up are eligible for the 100% bonus + a 20% bonus. The Trade Bonus is coming soon, but details are already explained on the website, so we can confirm that this bonus rewards trading activity with status levels and cash prizes. The Account Opening Bonus also seems to be in preparation, according to the website. Hopefully, the broker will start honoring this offer sooner rather than later.
Educational & Trading Tools
One thing that stood out to us was the fact that the website labels their education section "For Beginner". From a glance, we were able to determine that the broker just isn't going to provide the deep and insightful articles, video tutorials, webinars, and other resources that we love to see available. Instead, 8Max only offers a brief description of FX, describes how to start a transaction, and promotes MT4 for trading tools. Honestly, the website could do away with this section altogether and it wouldn't feel as though anything was missing. On another section of the website, we see an economic calendar and trading signals.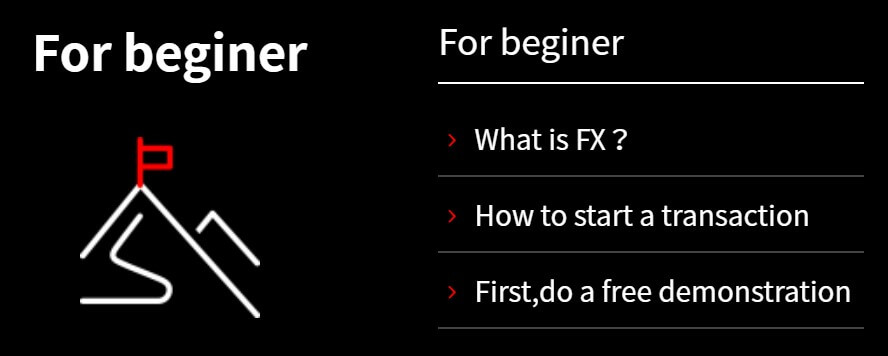 Demo Account
Considering that 8Max actually mentions the importance of demo accounts, we were surprised to find the option to open a demo account missing from the website. The broker does seem to be in preparation for some areas of the website, so we would hope that adding demo accounts would be on their to-do list. However, it doesn't seem promising, since the broker has already been around for more than 2 years.
Customer Service
Support is in the office from 9:00 to 21:00 (Japanese time) on weekdays, with the exception of public holidays. The broker doesn't offer any instant contact options or direct phone numbers, and 8Max doesn't seem to be active on social media. This limits the only available contact option to email, which we all know can be inconvenient. Trying to figure out a complicated issue over email can be frustrating, so we can only hope that the broker provides callbacks if they are requested. Listed contact information has been included below.
Email: [email protected]
Address: Govart Building, Po Box 1276 Port Vila. Vanuatu

Countries Accepted
At the bottom of their website, the broker mentions that residents of the United States, Canada, Israel, and the Islamic Republic of Iran are restricted from opening accounts. However, the account registration page provides us with a different answer, as the US and Canada are available as options that come with an approved green checkmark. Israel and Iran are missing from the list, so we assume the broker upholds their previous statement there.
Conclusion
Eight Max Trading is an online broker that offers investment opportunities in FX, metals, equity indices, commodities, and energies. It costs as little as $5 to open a Standard account, with affordable minimums available for both of the other account types. Accounts with equity below $20,000 qualify for leverage as high as 1:1000, while accounts with more funds are limited to 1:200, or fixed at 1:100 on MAM accounts.
Spreads are shared and remain below 1 pip (on average) on all account types, although the options are variable and could fluctuate. The broker takes 50% of the monthly profits on MAM accounts and charges unspecified commission fees on their Zero account type.
Funding methods are limited to cards and bank wire, with a sneaky $300 deposit required on all methods aside from domestic bank wire. Withdrawals are limited to bank wire, which can take up to 12 business days to be received. Getting in touch with support seems inconvenient, as the broker can only be contacted through email, on weekdays, and during certain business hours. 8Max doesn't provide any educational material that could be considered useful, and demo accounts are also absent.
On the bright side, we do see some promotional offers, although two of them aren't yet available. The broker is willing to accept clients from the US and Canada while restricting those located in Israel and the Islamic Republic of Iran.