The registered address for 1000extra is actually the address for a hotel in Tel Aviv. The company registration number is also like that for a handful of other forex related companies, including MILEX Trade and Maximums Trade, all of which are located in the Cook Islands. My personal opinion is that there are already a number of factors that raise alarm bells, which would instantly make me very cautious about using this broker, or any broker that they are connected to (under the same registration number).
Account Types
With 1000extra, you only have the one live account option. When I say just the one option, I am also referring to the fact this broker does not even offer a demo account alongside the live version. There is little to no information regarding this particular live account type on the website, but instead, just a link to create an account right away, which requires filling out your personal details and registering immediately.
To discover more about the account itself, (to which I was unsuccessful) I looked under the 'Advantages' tab on the website, only to discover that this broker seems to have cross-referenced this 1000extra brand with 'Milex Trade'. This makes me feel as though this broker is simply an illegitimate and potentially rebranded binary options broker.
Platforms
It is unclear if this really is an MT4 compliant broker or if they offer their own customized platform or both; the website does state they offer a range of platforms, including MT4 but does not actually state all of the platforms available. The only way to really find out is by signing up for a live account, and see what you get.

Leverage
If this review has not put you off just yet, let me tell you that this broker does not even mention even the most basic of trading conditions you'd expect to want to know, before becoming a client- what leverage do they offer? Wouldnt we all like to know! 1000extra has failed entirely to mention this. Who would sign up to a broker without knowing the leverage available?
Trade Sizes
It comes as no shock by this point that minimum and maximum trade size requirements are not at all mentioned anywhere on the website. The Customer service team also do not answer you until you sign up for an account. This is a common trait found in binary options brokers, or rebranded binary options brokers.
Trading Costs
It is impossible to know what commission and swap fees are charged (if any) without actually opening a live account and finding out; the website fails to provide this information and the customer support is unresponsive.
Assets
This broker brand 1000extra seems to be an extension of Milex (another broker operating under the same brand) because everywhere on the website refers to Milex, not 1000extra. Milex (and 1000extra) offer pricing from Cboe which for those who are unfamiliar, is the Chicago Board Options Exchange).

The instruments available to trade are Shares, CFD Forex, Indices, and cryptos. This information is not particularly useful without providing a full list of specific pairs, which again, is something that has been dismissed entirely. One would need to open an account to see the full list.
Spreads
You will not know the spreads or even an indication of what the typical spread is, without opening a live account, It is not clear also if there is a combination/one option or the other with spreads being fixed or variable.
Minimum Deposit
On one part of the website, there is an encouraging slogan to invite people to create an account with 1000 USD (which makes sense in relation to the brand name) but then on a different part of the website, it instructs to open an account with 2,500 USD. This is confusing and frustrating especially with the absence of an FAQ page to resolve such basic queries.
Deposit Methods & Costs
Deposit methods and costs are not mentioned on the website so this is not something that can be confirmed at this time.
Withdrawal Methods & Costs
Withdrawl methods and costs are not mentioned on the website so this is not something that can be confirmed at this time. This is very poor behavior on the broker's part to not mention this, as this is an important factor that contributes to serious trader's signing up with a broker or not.
Withdrawal Processing & Wait Time
Unfortunately, withdrawals themselves and processing timescales are not mentioned so they cannot be confirmed at this time.
Bonuses & Promotions
The promotions page on the website just states that promotions are coming soon, but it does not state that there are any bonus or promotional schemes in place at this time.
Educational & Trading Tools
On the 1000extra website, you can find some educational (reading) material including an e-book. A lot fo the reading material focusses on MetaTrader 4 and how to use it. This is especially useful for newbie traders who are not yet familiar with this trading platform and wish to learn how to navigate it and use it correctly. This would be beneficial alongside practice trading on a demo account, however this broker does not even offer a demo account, so the training education material is almost invalidated, since then, a client would need to open a demo elsewhere, and not with this broker's specific services, to practice alongside the training given. This seems rather illogical, but for those who just want a refresher on MT4, the guides are there if need be.
Customer Service
The customer service channels advertised on the website include a variety of telephone departments specified to different departments as well as a ticket form (email) service. They claim to be operating on a 24/7 basis however in my experience, they were unresponsive and do not like to give any information about the services until you have been pushed to sign up for a live account. This reminds me of typical behavior from binary options brokers, whereby clients are in the dark about the services until they register for a live account and deposit money
Demo Account
1000extra does not provide a demo version of their live services. This raises suspicion on a few things; do they nor even offer MT4- if they did, why not, as it is no hassle for a broker to offer the demo version directly on the website. The fact they do not offer a demo also means clients are pushed to open a live account straight away without knowing much at all about what they are involving themselves in.
Countries Accepted
1000extra does not give any warning on which countries are restricted from trading with them but seeing as they are unregulated, it is up to the individual to be aware of their residing country/citizenship allows them to trade with unregulated forex broker services.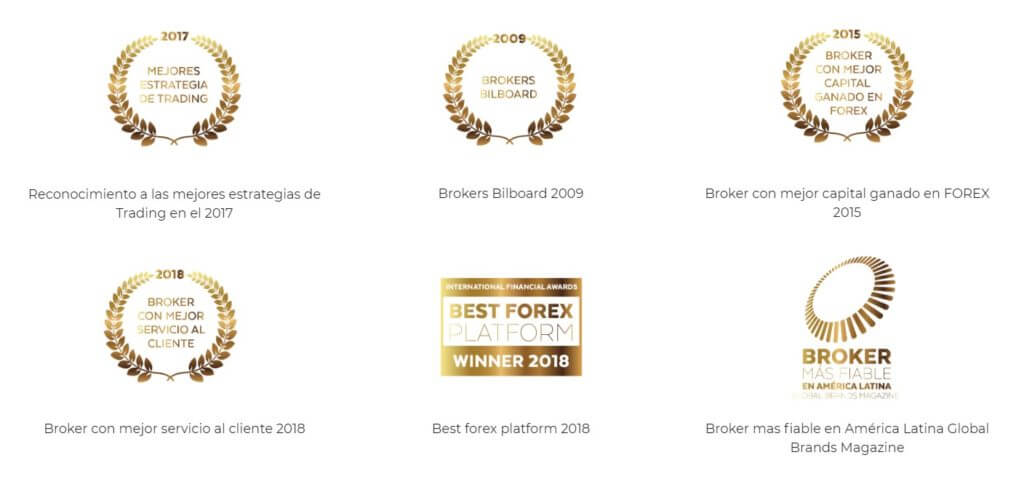 Conclusion
This broker is beyond clear with any element of their services offered, from leverage, specific assets offered, clarity on the trading platform available to even the most basic: deposit and withdrawal methods. Without knowing the full picture on any service, how could anyone sign up and deposit money with the hope of ever getting it back, is beyond me?