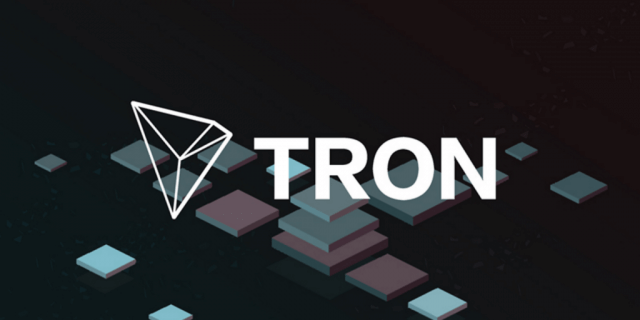 Tron is one of the most controversial projects in the blockchain and crypto space. Despite not offering anything radically different from its contemporaries, Tron has managed to stay ahead of the competition by creating a fanfare campaign that's often drawn criticism and what's a larger-than-life persona behind it – founder Justin Sun. 
Sun has taken an unabashed approach to marketing the project – from publicly scheduling dinners with American investor Warren Buffett to associating with high-profile figures such as Jack Ma, and promoting ad campaigns that often come under fire.
The project's popularity increased in 2018 when the Tron foundation acquired peer-to-peer content sharing platform BitTorrent, a platform that many in the crypto community grew up using.
Setting aside the clout, does Tron have much to offer? Let's find out in this guide. We'll also explore the platform's native token, Tronix, and how it fits in the larger ecosystem. 
Understanding Tron
Tron is a blockchain-based effort that wants to create a cost-effective, decentralized, and peer-to-peer content sharing system. The Tron team envisioned a world in which content creators could share content (and hence earn revenue) directly with consumers, wrestling the power from centralized and powerful entities like Apple store and Google Play Store. In short, Tron wants to place the power back to content creators' hands. It's also a smart contract and decentralized applications (DApps) platform. Tron initially ran in the Ethereum blockchain but moved to its own mainnet in 2018.
How Tron Works
Tron wants to decentralize the web through the following:
Facilitating free data for everyone

Create a system where content creators can interact with users directly

Create a system where people can create and obtain digital assets
How Does Tron Work?
The Tron architecture lies upon three layers of foundation: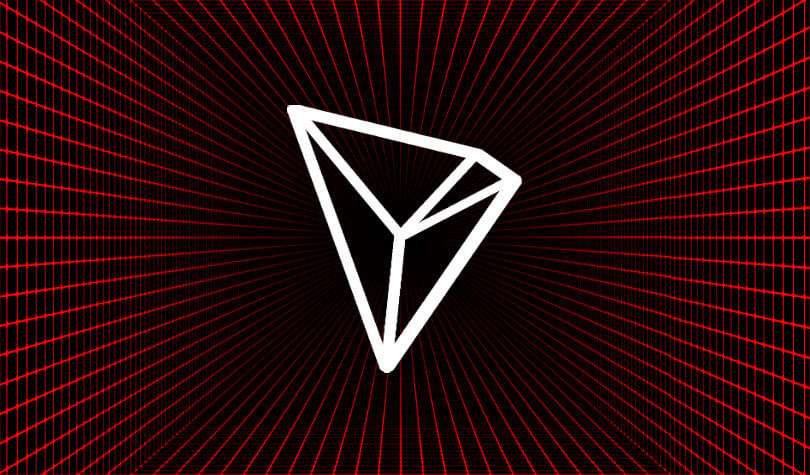 Core Layer: This layer computes instructions (which are either in Java or Ethereum's Solidity) and sends them to the Tron virtual machine for execution. There are plans to support other programming languages such as Python in the future. 
Application Layer: this is the lawyer for developers to create DApps powered by Tron's native token Tronix (TRX)
Storage Layer: This layer keeps the blockchain's history and in doing that, preserves the value of smart contracts
Delegated Proof of Stake 
Tron uses the delegated proof of stake mechanism to reach a consensus on blocks. It relies on 27 "super representatives (SRs)" to verify transactions' authenticity and add records on the blockchain. The super representatives' cast is chosen every six hours. After being chosen, members earn the right to receive new TRX coins as rewards for maintaining the network. New blocks are added to the blockchain every 3 seconds. 
In addition to the super representatives, the Tron network also hosts three other types of nodes: witness, full, and Solidity nodes. 
In addition to super representatives, users can operate three types of nodes on the Tron blockchain – witness nodes, full nodes, and Solidity nodes. You can take part in the network by operating a witness node (creating proposals and voting on them), a full node (providing application programming interfaces and broadcasting transactions), or a Solidity node (synchronizing blocks from full nodes). 
Staking in Tron 
Users on Tron can vote on SRs using 'Tron Power.' Tron Power is a resource on the network that's acquired when a user chooses to 'freeze' TRX in a way that they can't use the coins in any way. (If a user unfreezes the coins, they no longer have Tron Power or the ability to vote.) Unlike TRX, Tron Power is not tradable. 
Who is Behind Tron? 
Tron was founded by Justin Sun, a Chinese national who's already racked up several impressive accomplishments at his young age. Sun is a graduate of the University of Pennsylvania and is an awardee of 2015 Forbes China 30 under 30 and 2017 Forbes Asia 30 under 30. He also founded Peiwo, the Chinese equivalent of Snapchat, and is also notably a graduate of Hupan University founder and billionaire Jack Ma. 
Other core team members include Maorong Lin and Xiadong Xie, both of whom have experience in e-commerce and the entertainment industry. 
The project also enjoys the support of various heavyweights across several industries, including business, mobile games, venture capital, and finance, including Hitters Xu, Xue Manzi, Tang Bisen, Dai Wei, and Chaoyong Wang. 
Tron: Controversies
Despite its success as a project, Tron has been embroiled in a few controversies since its launch. The most notable is the accusations that its whitepaper was plagiarized from the IPFS (interPlanetary File System) and Filecoin's whitepapers.
Juan Benet, CEO of the firm that developed IFPS, took to Twitter in January 2018, saying that the Tron white paper was "mostly copied" from projects that came before it. The text was not copied word for word, but it was clear that the delivery and the content itself was heavily borrowed from the IPFS project. In particular, anyone could see the Bitswap strategy in IPFS was just reworded in the Tron whitepaper. And this was without Tron acknowledging the original source. 
Tron's founder Justin Sun responded to this and other plagiarism accusations by alleging that the English translation had many missing details that were in the original Chinese version. Despite this claim of innocence, the original white paper has since been deleted from the internet. 
The Tron Token (TRX)
The native token of the Tron network is known as Tronix (TRX). The token plays various roles in the ecosystem, including the following:
As payment for services by Tron service providers

As payment for fees and by developers

As payment for fees by smart contract creators

As a staking mechanism to participate in the election of super representatives
That said, let's get a picture of TRX's performance in the crypto market. As of August 8, 2020, TRX was trading at $0.019874, and it had a market cap of 1.42 billion that placed it at #16. TRX's 24-hour volume was $799, 242, 420, while its circulating and portal supply was $71, 659, 657, 359, and 100, 850, 743, 812, respectively. The coin's all-time high was $0.300363 (Jan 05, 2018), while its all-time low was $0.001091 (Sep 15, 2017). 
Where to Buy TRX
You can find TRX as a market pair with BTC, USDT, ETH, KRW in several exchanges such as Bitrue, DigiFinex, BitZ, Poloniex, MXC, CoinTiger, Gate.io, Kraken and so on. 
For storing TRX tokens, Tron provides its official wallet for Android, iOS, and Web. Other third-party options include Guarda Wallet, Atomic Wallet, Ledger Nano, Eidoo, Cobo, and Tronscan. 
Closing Thoughts
For a project that has almost endlessly been mired in controversy and offers nothing new to the blockchain space, Tron has done quite well. As well, its promise of low cost-sharing of digital content is something worth writing home about. But the cryptocurrency space is extremely competitive, so it remains to be seen whether a huge social media following and the support of high-profile figures will be enough to keep the Tron boat floating.