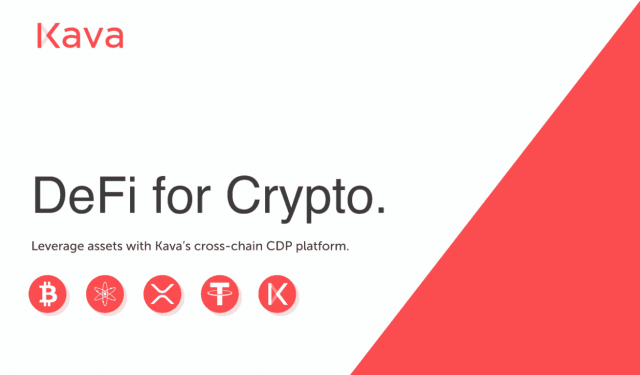 In a fast-developing DeFi landscape, new projects are being launched that defy the very concepts of traditional finance. After all, that's what decentralized finance is all about – the idea that the rules can be made by the average people and not just by the government and powerful entities.
Kava.io is a DeFi platform that empowers users to earn crypto just from staking and locking up collateral. Users stand to earn yields that are way more exciting and superior than traditional savings accounts that offer meager returns. 
In this guide, we dive deep into how the Kava ecosystem works and get a closer look at its two tokens: KAVA and USDX.
Understanding Kava.io
Kava is a DeFi and blockchain platform offering services like collateralized loans to crypto users. The platform has its own stablecoin, USDX, which users receive when they collateralize their assets. It also features a native cryptocurrency known as KAVA, which facilitates staking and governance of the protocol.  
Specifically, KAVA supports the following: 
Collateralized loans: Crypto users have an open and decentralized interaction with loans, stablecoin, and hedging services

Hedging with interest: Users can hedge USDX, the platform's stablecoin and earn yields in return 

A variety of derivatives: Kava intends to integrate a wide variety of innovative synthetics and crypto derivative products
Use Cases of Kava
The Kava platform aims to provide the following use cases, with the plan to roll out more in the future in the works: 
Users can earn USDX simply by locking in collateral

Users can stake USDX and earn more of it

Users can take collateralized loans and create leverage positions for supported cryptos
Features of the Kava Platform
#1. Auction 
This is a module that oversees the creation and implementation of various auction types that are necessary for the platform to function. This could include forward auction, debt auction, forward reverse auction, surplus auction, and surplus reverse auctions
#2. BEP3
This is a module that oversees the functioning of the BEP3 protocol. BEP3 is a cross-chain asset transfer protocol that facilitates swaps between Kava and BEP3 standard-compliant tokens
#3. CDP
CDP is a module that creates collateralized debt positions (CDP). It allows users to create stable assets pegged against a real-life asset, such as the US Dollar. It also implements the governance parameters of the system, which can be changed at any time through a vote. Such parameters could be the amount of debt that's allowed to be in circulation, the debt limits, and collateralization ratio for collaterals.
#4.Committee
This is a governance mechanism that allows platform users to make their voices heard as far as the direction of the platform is concerned. Users can vote on and implement proposals, including in emergency situations. The makeup of the committee is decided through a traditional vote, in which coin holders 'elect,' remove and update committee members if and when necessary.
#5. Incentive
This is an incentivization mechanism to reward users who open CDPs. The committee defines the collateral awards as well as the period in which users can claim them. It also could change the type of award at any time. 
#6. Kavadist
This is a 'factory' that mints coins for the platform. Each minting period has a specified annual percentage rate. Kavadist only creates coins. It's not involved in their distribution or spending.
#7. Pricefeed
A module responsible for posting various markets' prices. The median price is stored on the blockchain after each block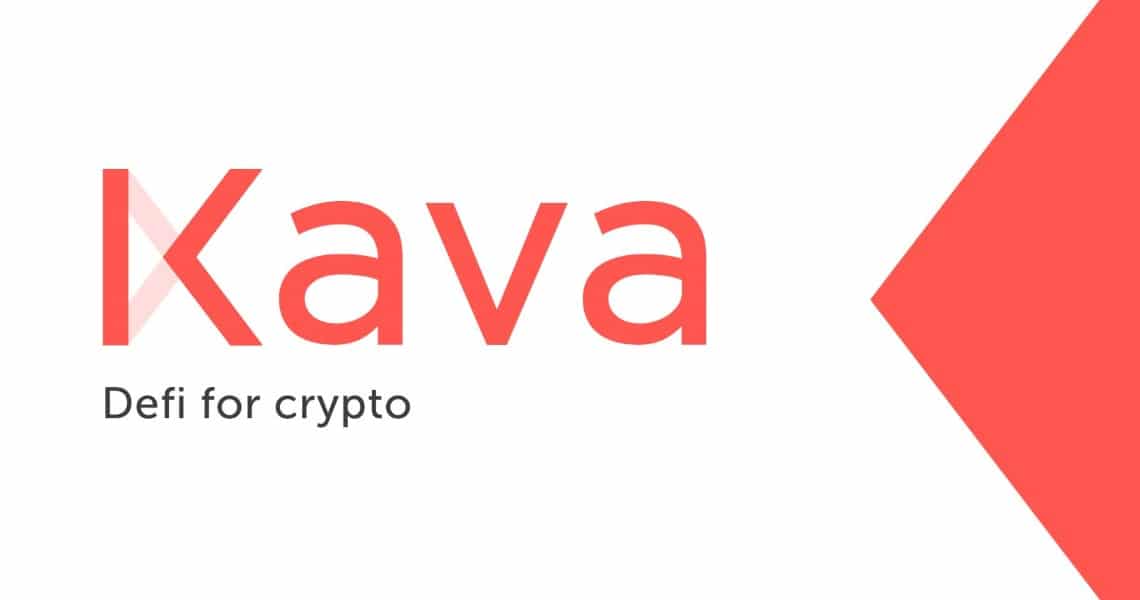 The Tokens
The Kava platform features two tokens: KAVA and USDX. KAVA is the native cryptocurrency of the Kava platform, and it plays the following roles in the ecosystem: 
Security – A 100 nodes are responsible for verifying the authenticity of blocks and adding them to the blockchain. By doing this, they maintain and secure the network. They are then rewarded with KAVA tokens in the form of block rewards and transaction fees. The nodes face losing these rewards if they fail to uphold any of their duties, such as not preventing the double signing of transactions
Governance – KAVA token holders can vote on and enact proposals within certain parameters of the CDP system
Lender of last resort – In the event, the Kava system runs out of collateral or is undercollateralized, KAVA token steps in as a reserve currency
In the same way, USDX has its own uses: 
Providing leverage – Platform users can use USDX tokens to leverage many other cryptoassets
Hedging – Traders can use USDX as a stable asset to cushion against the volatility of other cryptocurrencies 
Payments – USDX token is used to settle various forms of payments on the Kava network
Distribution of KAVA
KAVA's Distribution was as follows: 
30.05% for the first private sale that took place between Jun 15 to Jun 30, 2019

5.02% for the second private sale conducted between Jul 15 and Jul 31, 2019

4.93% for the third private sale conducted between Aug 15 and Aug 31, 2019

6.52% for the Binance Launchpad sale conducted on October 2019

25% 4 Kava Labs shareholders

28.48% was reserved for the Token Treasury
At the time of writing, Kava.io traded at $4.30, and it had a market cap of $144,014, 710, which placed it at #70. It had a 24-hour volume of $80, 817, 704, a circulating supply of 33, 485, 395, and a total supply of 106, 274, 714. KAVA's highest and lowest price ever was $4.46 (Aug 08, 2020) and $0. 299967, (Mar 13, 2020).
Where to Buy and Store KAVA
You can grab some KAVA from a variety of legit exchanges, including Binance, Upbit, Bilaxy, Kraken, BitMax, Gate.io, Hoo, BiKi, HitBTC, Bitsonic, Bitrue, Coinone, CoinDCX, and HotBit. The token is paired with either USDT, ETH, USD, BTC, and BNB. 
You can store KAVA tokens in Trust Wallet and Ledger. 
Closing Thoughts
Kava.io is an exciting investment alternative for the modern investor. Instead of depositing your money to a lifeless savings account offering minuscule returns, you could consider a not just more dynamic investment platform, but also a decentralized one where you get to contribute to the rules. Kava.io is a strong contender for such a platform.