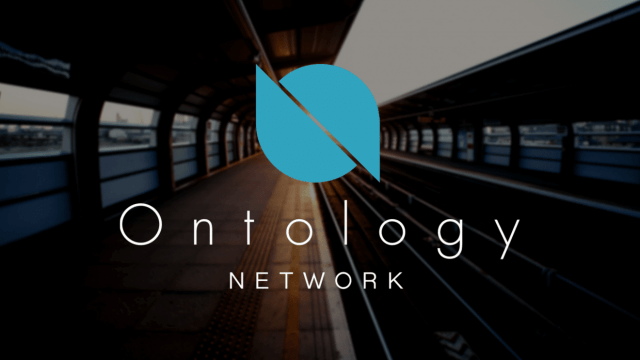 After blockchain's introduction to the world, the tech space was quick to notice how technology could be used for a lot more than cryptocurrency. Blockchain is a technology that is distributed, transparent (hence automating trust), uses cryptography to achieve high-level security, and supports immutable records. With these groundbreaking features, it would be crazy for the technology not to be tapped to streamline and optimize functions in industries.
The problem is, there have been a few barriers preventing this realization. One is the complex nature of blockchain. The other is, blockchain is not cheap. If an organization were to integrate blockchain into their infrastructure, they would either a.) build a blockchain solution from the ground up or b.) utilize the services of an established blockchain service.
Option A is incredibly costly since you'd have to dedicate enormous time and financial resources. Option B, however, would be more convenient and resource-saving.
Ontology is an organization that aims to provide enterprises with affordable and customized blockchain solutions. It also seeks to change the old way of giving and receiving trust – through blockchain.
What is Ontology?
Ontology is a Chinese blockchain-based company launched in 2017. The project's founders envisioned an open platform that provides blockchain solutions to businesses across multiple industries in a collaborative and trustless environment. It will hopefully be a start in breaking down barriers between blockchain and businesses.
The Ontology platform is forward-thinking in the sense that it allows businesses without prior interaction with blockchain to utilize the technology. The blockchain concept can be complicated, and there is currently no easy way for businesses to incorporate the tech. Additionally, legacy trust networks have several inefficiencies, such as poor data security, untapped data assets, monopolization of data, and poor identity management. All these create avenues for blockchain to provide trustless, consensus-based, and fraud-proof solutions.
Via Ontology's tools, organizations from anywhere can create collaborative trust mechanisms and customize them according to their specific needs. And all this without going through an expensive and time-consuming learning curve.
In Ontology's words: "Ontology is a blockchain/distributed ledger network which combines a distributed identity system, distributed data exchange, distributed data collaboration, distributed procedure protocols, distributed communities, distributed attestation, and various industry-specific modules. Together this builds the infrastructure for a peer-to-peer trust network, which is cross-chain, cross-system, cross-industry, cross-application, and cross-device." (source coincentral.com)
What's the Deal with Ontology and Neo?
The Ontology project is so closely associated with Neo that it's so easy to conflate the two. And understandably so, since it was created by June Li, under a company known as OnChain, which is headed by Da Hongfei, who is also the creator of Neo.
During Ontology's launch, Hongfei said this about the two projects: "Ontology and Neo will build a broad ecosystem using blockchain and other new technologies to serve the real economy." But Hongfei wants you to know that NEO and OnChain are two very separate entities and neither owns the other.
In a YouTube video, Hongfei clarified as follows: "First, I need to clarify that NEO and OnChain are separate entities, so OnChain doesn't own NEO, or NEO, OnChain. They are separately funded – NEO is funded by the community, and OnChain is funded by a very famous financial group in China, Fosun… So they are separate. Second, OnChain benefits from the NEO ecosystem. The product, called DNA (Distributed Networks Architecture), is very similar to NEO, but it is written in the Go language. OnChain is helping other blockchains and financial institutions to build the blockchains with DNA. It's basically very similar to NEO, and in the future, with NEOx (the cross-chain protocol), everything can be linked together."
Ontology's Trust Framework
The Ontology blockchain offers four service layers:
An application for end-users
A trusted data transmission solution for optimizing data distribution
A layer for streamlining the industrial chain and building a healthy ecosystem that thrives on collaboration rather than competition
A legally compliant arbitration system
The trust framework relies on these core elements:
A trust system featuring decentralized supervision, a distributed collaboration, and a centralized "strong trust anchor."
The Ontology decentralized identification (ONT ID)  that connects people, assets, things, data, affairs, and services.
A blockchain-based framework that caters to different businesses security needs while balancing features and performance
Ontology's Tokens
Ontology utilizes a dual token model. One token – ONT is used for staking in consensus while ONG gives users the right to use the network. ONG is issued periodically.
20 million ONT was distributed to NEO holders in March 2018, after initial distribution of 1000 ONT tokens to people who had signed up to their newsletter. Here's a more detailed breakdown of the token's distribution:
12 went to Ontology's early supporters
28% went to project partners
10% went to the NEO council
25% was reserved for future development of the Ontology ecosystem
10% went to the project's technical community
15% was awarded to the Ontology core team
Tokenomics of Ontology
As of May 30, 2020, ONT was trading at $0. 521271 at position #29 in the overall crypto market, with a total market capitalization of $361, 890, 441, and a 24-hour volume of $74, 832, 588. It has a circulating supply of 694, 246, 573, while its total supply is 1, 000, 000, 000. ONT's all-time high was $10.00 (May 03, 2018), while it's all-time low was $0. 224974, (March 13, 2020).
Where to Buy and Store ONT 
You can get ONT from any of several reputable exchanges, including Coinswitch, CEX.io, Cointree, Changelly, KuCoin, Binance, gate.io, Huobi, and Binance.
Once you purchase your tokens, it's highly recommended that you do not store them in the exchange – as exchanges are highly prone to hacks. Instead, store them in a secure wallet. Options such as Ledger, Trezor, Atomic Wallet, Coinomi, and Guarda Wallet are some of the best choices.
Final Words
Ontology is changing the way we gain trust by automating the process through blockchain. Working together with NEO, the company is hoping to bridge the chasm between blockchain and the business sector.
The team behind Ontology is reputable in the blockchain space with a history of success, and it's set to steer the project to great heights. Businesses can leverage the Ontology product and achieve streamlined, more effective, and trustless processes.