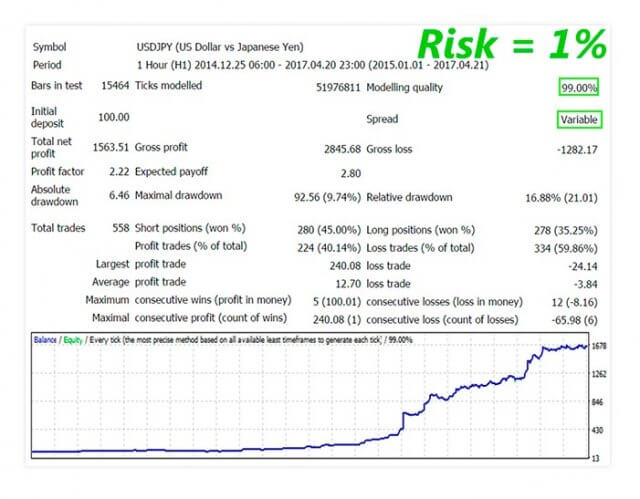 Venom Scalper can be found on the MQL5 marketplace and was created by Pavel Yakovlev, it was first uploaded on the 23rd of March 2017 and was most recently updated on the 28th of November 2017, the expert advisor is currently on version 1.44.
Overview
Venom Scalper is an expert advisor for the MetaTrader 4 trading platform, it was designed to work with strong market movements. It will not use strategies like hedging, martingale, grid, arbitrage, or anything else like that. The EA is based around breakouts from the key levels of supply and demand.
The developer has noted a few requirements that are required for the expert advisor to function properly:
-An account with low spread and without restrictions on the setting of stop/limit levels is required for the correct operation of the EA. The lower the spread and commission, the greater the profit.
-Modeling quality of no less than 99.0% is required for the correct testing of the EA.
It is necessary to have a stable connection to the broker's server (or use a high-quality VPS with the lowest ping possible).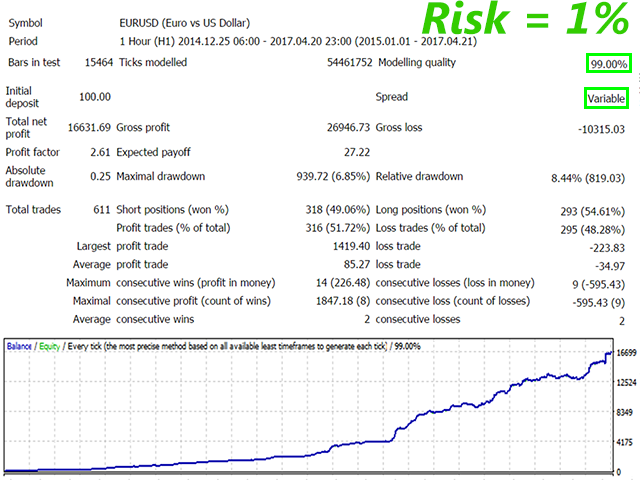 In terms of settings and parameters, there are quite a few available, they include things like the stop losses, selection of pairs, take profits, magic numbers, max spreads, slippage, what information to show, lot sizes, trailing stops, trailing stop step sizes, news filters, and more.
Service Cost
Venom Sniper will currently cost you $125 to purchase it outright, this will give you up to 5 activations, there should not be any added limitations to this version. If you would prefer to rent the expert advisor, you can do this on a monthly basis which will cost you $20 per month or for three months it will cost you $45.
There is a free demo version from the MQL5 marketplace, the limitations are not known but this normally means that it may only be used with the strategy tester, it may still be worth trying out prior to purchasing or renting.
Conclusion
At the time of writing, there were 16 reviews giving Venom Sniper an overall rating of 2.5 out of 5.
"Tested Venom Scalper on 2 different months with 4 different brokers simultaneously on EURUSD, USDJPY, and GBPUSD. All testings were made with VPS on less than 5 ms latency. Unfortunately, the net results in any given period were negative." – A 2-star review.
"If you have one doubt about this Venom Scalper, look on my signal. 30 days on demo applied, Definly Mrs. Pavel make an excellent Scalper EA, but you needed BE patient. h1 is a buda meditation. Nice EA Nice Programmer Thanks Pavel, let's buy after rente one month. 🙂 6 stars Great full." – A 5-star review.
"Only for demo account best work, not real account best work" – A 1-star review.
So a mix of opinions with the reviews, a few people were having issues with the results while others seemed to be getting the results expected. There are over 100 comments, the developer has been replying to the majority of the comments which shows that they are still actively supporting it which is great. We would suggest double-checking the functions with the developer to ensure that it will do what you need it to do before you make a purchase or rental.
This Forex service is currently available in the MQL5 marketplace: https://www.mql5.com/en/market/product/21956