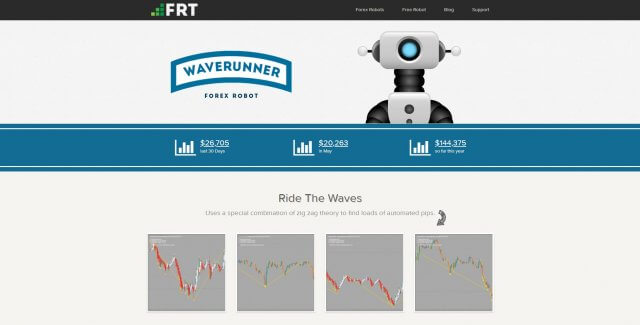 The WaveRunner forex robot is a robot designed and created by Forex Robot Trader, a website that hosts a number of different trading robots.
Overview
There are a number of different features to this trading robot which is designed to work using Eliot Waves to trade the market tops and bottoms. It is stated that the robot is compatible with all forex currencies and will work on all timeframes. The robot has been designed to be used on the MetaTrader 4 trading platform and will work with brokers who use both 4 digits and 5 digits as their pricings.
The robot won't be interrupted by manual trades or actions, the robot has automated money management built-in as well as the ability to enable trailing stop losses. The majority of the robot setting sare also adjustable which is good to see.
We can look at the past three months results, they are as follows:
January 2020: $19,663
February 2020: $35,300
March 2020 Up to the 14th: $14,005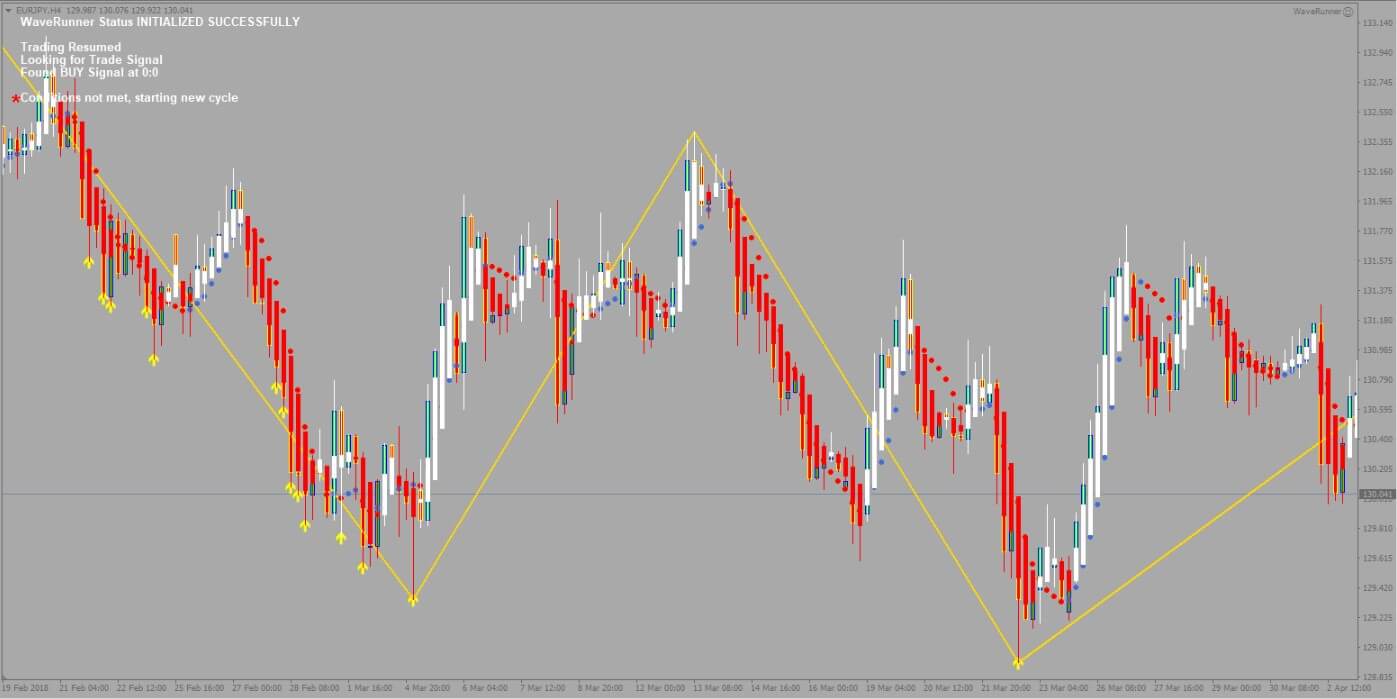 The month that stands out for us is the March figures, during the mayhem that is being caused by the Coronavirus, the robot has still managed only $104 in drawdown, using 1 lot trade sizes. This means that the robot is doing an amazing job, or the numbers may not actually reflect what is being traded. In fact, when we look at February 2020, the robot had an absolute drawdown of just $76.40, with a profit of $35,299.70, as a child you are often taught and if it looks too good to be true, it probably is, we would need to say the same thing here.
The results also have not been verified by a third party such as My FX Book which again leads us to believe that they may not be 100% genuine.
Service Cost
As with many of the Forex Robot trader robots, the robot seems to be on a permanent sale, you can purchase the robot for $69.00 which is down 65% from $199.00. As mentioned, this sale seems to be on permanently for all robots, so the standard price is $69.00, a very low price for a robot that is seemingly printing money.
There is no demo of the WaveRunner robot available, but there is a demo robot available from Forex Robot Trader available to use, this could give an idea of how their robots work.
Conclusion
While there are no reviews directly on the website, when looking around the internet there is a whole host of reviews both about this specific robot and Forex Robot Trader as a whole, we have detailed a couple of them below so you can see what others are saying:
"Performance was terrible. I see many successful trades $0.50 – $2.50. But the losses were $10 – $100. That is just pathetic." (1-star review)
"Bought several EA from them, support is terrible. All EA does not work and burns account very quickly, do not buy from them!" (1-star review)
"The account has a 15% return over 45 days which is all I can ask for really. I was about to give up before I found this. Don't believe the hype – but don't believe the detractors either. You have to try it out for yourself. But I can say that yes, I do recommend this service!" (5-star review)
So as you can see a range of opinions, but the overwhelming consensus seems to be a negative one.
This Forex service is currently available at: https://www.forexrobottrader.com/forex-robots/waverunner-robot