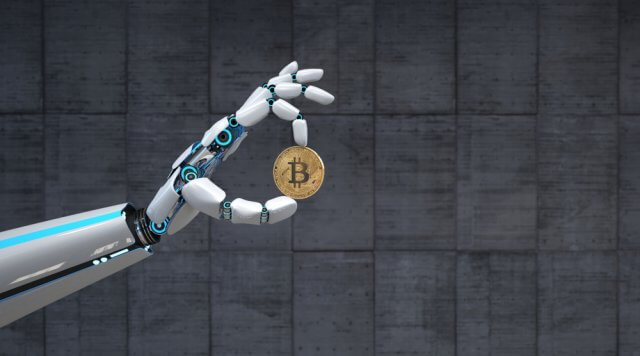 Introduction
Crypto trading bots are gaining popularity with rapid digitalization happening all across the globe. The automated trading programs built and designed for trading different cryptocurrencies are called trading bots. They have gained popularity because cryptocurrency trading has been expanding like never before.
Trading bots are very useful and can serve ample benefits because they are programmed to study and analyze complex data, including prices, market volume, trends, and trades. Also, a trading bot is employed 24*7, and the user will not have to worry about the holdings all the time. Crypto trading bots are generally used by users who do not have the physical time to analyze the market all the time. 
One should also remember that not all the cryptocurrency trading bots available in the markets are the same. There are only a few features that are found common in all of them. The crypto trading bots implement four aspects when they work i.e.
Backtesting
Strategy implementation
Execution
Job scheduler
Backtesting collects different market data, like slippage and fees, for analysis purposes. During strategy implementation, different strategies are implemented for generating returns. Execution allows users to test their ideas and strategies in real-time. Once the execution is done, then its time for the automation of the entire process and set-up a job scheduler.
Why can Crypto Trading Bots be the best decision? 
A Crypto trading bot brings a plethora of benefits to help a user. Apart from 24*7 monitoring of market data, these bots can analyze pre-defined criteria as well as complex metrics in a short period of time. A bot is responsible for conducting a lot of multi-tasking, but the best thing is that this multi-tasking is super-efficient. Another reason why crypto trading bots can be the best decision is the fact that they are immune to the emotional side of trading and human errors. Hence, a bot will never trade out of greed or disappointment. 
Why can Crypto Trading Bots be the worst decision? 
There are a lot of advantages that have been discussed until now, but sometimes, a crypto trading bot can become the worst decision of a user. To start with, they are extremely expensive. Hence, before choosing a crypto trading bot, it is necessary to conduct proper research and ensure that the bot they intend to use is reliable and profitable. There are a lot of developers who provide dodgy bots that cannot be trusted.
If a user is not experienced with trading in cryptocurrency, then it is not advisable to use a bot because it requires ace level skills to do configuration and monitoring. Also, if there is a failure to set stop-loss limits, then it can cause a lot of troubles for the inexperienced users. There are also some security concerns in the past associated with cryptocurrency trading bot. For example, Bitconnect has been labeled as one of the biggest cryptocurrency scams, and it was claimed that a trading bot was in use. 
Conclusion
Trading bots have different advantages as well as disadvantages. Going with a bot can either be your best decision or the worst decision. However, if a user has professional experience and expertise in configuration and monitoring, then he or she can use a trading bot to gain maximum benefits. Doing the proper research before selecting a bot is also important.