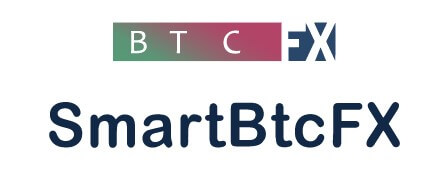 SMARTBTCFX offers several account types, with decent leverage and a wide range of tradable assets available. Having been created in 2013, this company, which in fact is run by the offshore company Game Capital Ads Limited, has been blacklisted by the CONSOB (Italian Commissione Nazionale per le Societa e la Borsa) for luring in Italian customers without the authentic licensing and registration needed.
Apart from this major setback, this broker claims to offer 5 specific components namely; outstanding customer support, a multi-product bouquet, advanced trading platforms, tight spreads, and an experienced founding team. On their website footer, they also have 5 medals on show including one stating that this broker won top broker in 2013 and another claiming that SmartBtcFx is an SSL trusted website. The bad quality of the images, and the fact that they're way down at the bottom, makes us think that these aren't legitimate and are put there to impress clients rather than to state facts.
Join us as we go through SmartBtcFx's website and determine whether they could be a good broker for you.
Account Types
This broker has 4 accounts available namely; the Standard Account, the Classic, the Premium and finally the Gold Account. These accounts vary in their minimum deposit amount and spreads whereas the leverage for the Standard, Classic and Premium is set at 1:200 whereas the Gold account has adjustable leverage.
All accounts receive 24/7 support, all can trade forex pairs and all come with an account manager. The Gold account is the only one that enables clients to trade all available instruments that SmartBtcFx has to offer, whereas the Premium can trade all currencies, indices, and shares, the classic can trade Base currencies, Gold, Silver and Oil, and the standard account can only trade base currencies, which makes it quite limited.
As we've mentioned before, the minimum deposit is different for every account and the price ranges from $250 for the Standard account to $50,000 for the Gold account. On their terms and conditions page, the broker explains that after receiving an application to open an account, they may run checks, including credit and or checks they find suitable and they may also get references from the client's bank, credit agencies and previous employers where applicable. Because of this, we assume that clients may have to wait a while before getting the go-ahead to start trading.

Platforms
When trading with this broker, clients can choose between 3 platforms. By far the most popular platform clients can use is the MT4 which offers some of the most powerful trading in the world. The MetaTrader 4 offers 30 built-in technical indicators, over 2000 free custom indicators and a further 700 that are only available on payment. Another great plus of the MT4 is that it is fully customizable and ideal for traders of every level. Its user-friendly interface and Expert Advisors, which are basically specially programmed software that completely automates trading, make it a great platform to trade on, even if you're just starting out.
Clients of SmartBtcFx also have access to Game Capital Ads Limiteds xStation, which according to the broker, is a hybrid internet-based trading platform that merges encryption, real-time analytics, and trade sophistication. The broker does not offer any more information regarding this platform so we cannot comment any further.
For those clients that would like something that would enable them to trade on the go, SmartBtcFx offers the xMobile and Tablet Trader Platforms. These platforms give their customers access to their trading accounts from any location and at any time.
Leverage
The Standard, Classic and Premium account all offer leverage of 1:200 which is quite standard. Their Gold account, however, has adjustable leverage. We could not find any more information regarding this, so we tried to contact the broker via email since they do not offer live chat, but so far, we haven't received an answer. We assume that the leverage offered for the Gold account depends on the funds of the clients and the particular asset being traded.
Trade Sizes
The broker doesn't have any information regarding the minimum and maximum trade sizes available for trading so we cannot comment any further on this.
Trading Costs
This broker does not make it very clear whether they have any fees associated with their accounts. Although there is no mention of any commission on their account page, on their terms and conditions document, we did find mention of fees. The broker only states that clients wanting to close down their accounts may have the fees of the previous month refunded to them, but nowhere did they mention what these fees actually are. This is quite common with unregulated brokers and this is, unfortunately, something clients encounter a lot when dealing with this type of broker, namely not knowing what fees are applied.
Assets
From what we could see on their website, this broker offers a variety of assets available for trading, namely; forex currency pairs, Indices, and Shares. We could not locate a full list of what these assets are as there doesn't seem to be one on their website. SmartBtcFx does explain that the different accounts have different assets available for trading, with only the Gold account having access to all tradable assets. The Premium account has all currencies, indices, and shares available for trading, the Classic has the base currencies, Gold, Silver, and Oil whereas the Standard account has only base currencies available for trading.
Spreads
The Standard account is the only one that comes with fixed spreads, which seems to be quite high. On their accounts table, this broker offers a typical forex spread value, and for this account, one of the most popular currency pairs EUR/USD has a spread of 2.4 which is more than double what other brokers offer. They also give an example for AUD/USD which has a spread of 3.3 Pips and USD/JPY which has a spread of 2.8.

All other accounts come with a choice of having either fixed or floating spreads. The lowest spreads we saw were on the Gold Account, where EUR/USD has a spread of 0.6 Pips, which is quite good, AUD/USD 1.3 Pips and USD/JPY 0.6 Pips. Obviously, for clients that do not have $50,000 to deposit, these spreads are not available, as they are only available through the Gold account.
The values provided here are only the typical forex spread offered by the broker, so clients should not depend on these figures as these are bound to fluctuate.
Minimum Deposit
All accounts have a different minimum deposit requirement as follows; Standard Account $250, Classic Account $2500, Premium Account $20,000 and the Gold account has a $50,000 requirement. We would advise potential clients to do their own background research before depositing any money into any SmartBtcFx account as we found numerous online complaints regarding the withdrawal of funds, apart from the fact that is broker is blacklisted.

Deposit Methods & Costs
Like with many other things, information regarding depositing funds is nowhere to be found on the website apart from a brief section in their terms and conditions. Here the broker states that there is a $10,000 maximum deposit per credit card transaction, and a $250 deposit per credit card transaction.
The logos of Maestro, Mastercard, and Visa at the bottom of their website, lead us to believe that this broker offers these methods for depositing funds. Interestingly, this broker does not offer Skrill, most probably because of recent regulations that forbid any unlicensed brokers to offer their (Skrill) services to their clients.

Withdrawal Methods & Costs
There is no information regarding withdrawal methods and costs with this broker so we cannot comment any further about this, but they do however have a complicated bonus system, which we will discuss further on in the review, that might affect clients' withdrawals. This is because, if a client accepts a $300 bonus, s/he will not be able to withdraw any of her/his funds until they reach a trading volume of at least $10,000000, which is challenging, to say the least. We do not know if there are any hidden fees when withdrawing with this broker, and our questions regarding this were not answered.
Withdrawal Processing & Wait Time
Like we've mentioned before, we do not have the information to comment on this.
Bonuses & Promotions
SmartBtcFx does have quite a complicated system of bonuses available. This is what is explained on their Terms and Conditions page; Traders must buy or sell at least 3.3 lots (in real money mode) for each unit $10 bonus which is granted by the broker before submitting any withdrawal requests. Each lot accounts for 100,000 currency units. For example, if a client receives a bonus of $30, their trading requirement is 10 lots, which equals 1,000,000 currency units. The broker does not explain how or to whom bonuses are offered, and this is rather strange as these bonuses have a major effect on the client's withdrawals, which is definitely a major issue. We asked the broker how clients can decline these bonuses, but like all our other questions, this was left unanswered.
If you'd like more information about these bonuses, you can find more information about it on the broker's Terms and Conditions page.

Educational & Trading Tools
At the moment, this broker does not offer any educational content on their website. The same goes for the trading tools, as it seems this broker relies on the tools offered by the popular MT4 platform, or their own web-based platform.
Customer Service
Clients wanting to contact SmartBtcFx can do so either via email, telephone or by filling in an online form. From our own experience, this broker does not offer impressive customer service as our emails were left unanswered. The emails were sent on 2 different occasions, on weekdays during office hours. There is no live chat option, which is unfortunate as it is the most popular method of contacting brokers as it is fast and efficient. If you'd like to contact this broker yourself, here are their contact details:
Company Address: Bujorilor St.
No. 44 Bucarest
Romania
Email- support@smartbtcfx.com
marketing@smartbtcfx.com
Telephone: +44 2030 6082 593
+97316195023
Demo Account
For those wanting to test out what conditions SmartBtcFx has to offer, they can only do so by investing their money and opening up a live account. This is because, at the moment, this broker does not offer any type of Demo account, which is inconvenient for those wanting to experience this broker without actually spending any money.
Countries Accepted
Although we did not find any mention of banned countries on SmartBtcFx, we did find that the USA is not listed as an available country for trading on their online account form. If you are having trouble finding your own Country of Residence to open up an account, we suggest trying to contact the broker for further information.
Conclusion
From what we could see, SmartBtcFx's website is extremely similar to all the other brands associated with the mother company Game Capital Ads Limited. The broker is registered in Romania, meaning it is not regulated and it has also been blacklisted by the Consob. Apart from this, we suspect that the broker is making false claims, namely that they won awards including the best broker of 2013, which is highly unlikely considering everything we've discovered about them.

Spreads and initial deposits are quite high, especially for some of their accounts but on the other hand, they seem to have a wide variety of assets available. SmartBtcFx also offers a bonus, but again this is not very clearly outlined on their site.
Their website is quite bland when comparing it to others on the market, and we did find a big lack of info on certain subjects which are essential for potential clients to make a decision whether to trade with a broker or not. Overall, we do not feel like this broker would be a good one to do business with, because the risks seem a little too big. If you'd still like to get to know more this broker, head on to their website and discover more about them.