BlackStone Futures is a regulated CFD South African forex broker that has been around since 2009. The brand is operated by BlackStone Futures (Pty) Ltd. A company that holds a license to provide brokerage and investment services by the Financial Services Board (FSB). A positive point about having a broker licensed by the FSB is that the broker must keep all client's funds in recognized South African Banks, meaning that the broker won't mix the client's money with the company's money, which usually leads to major concerns for clients in the long run. Although the regulation in South Africa is not the strictest in the world, this should still provide a certain level of reliability and peace of mind when trading with this broker.
This broker offers two types of accounts with basically the same conditions, depending on the platform being used by the client, and both accounts are fee-free and with fixed spreads. At the moment, this company can only do business with clients who have a South African Bank account, but it should become more accessible for clients outside of South Africa in the coming months.
Account Types
Information about the actual accounts being offered isn't very clearly outlined on their website so we decided to contact the broker via Live Chat for more information. They informed us that they offer 2 types of accounts, USD or ZAR. Both accounts basically have the same conditions and only the base currency is different.
To open up an account with BlackStone Futures clients must invest a minimum of R5 000 which is a bit more than $350, which is slightly high as a minimum deposit when comparing it to other brokers, but still relatively affordable. Both accounts have fixed spreads and no commission fees are applied as this broker makes its profit from the difference between the Bid and Ask price. The maximum leverage offered for both accounts is quite low at 1:100. This might seem too low for certain experienced traders, but for those just starting out, low leverage such as this broker offers minimizes the risks involved.
Platforms
BlackStone Futures uses the world-renown MT4 platform as well as its in-house CloudTrade platform. MT4 is one of the most popular and most reliable platforms available. It comes with a ton of indicators, Expert Advisors, updated news feed and the great advantage of being completely automated, allowing clients to fully automate their trading.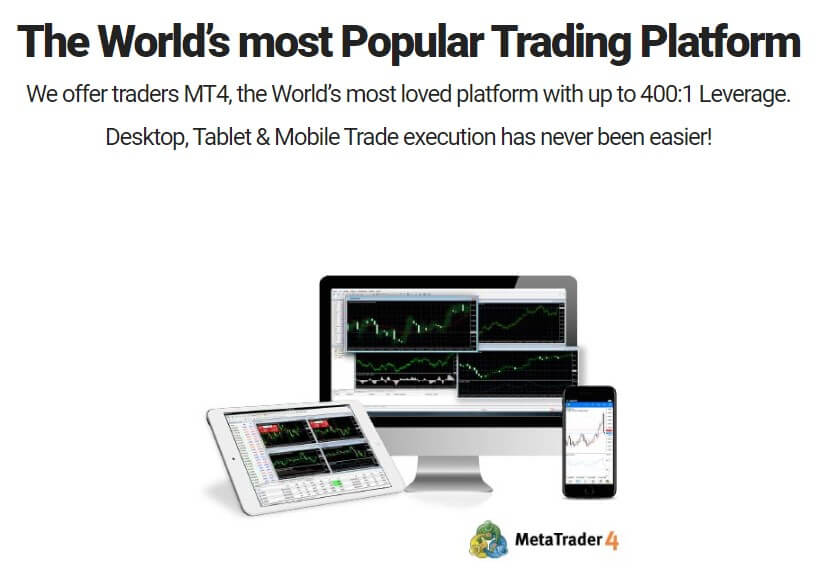 The other platform offered, CloudTrade is a cloud-based trading platform that seems to be quite user-friendly, relatively fast and reliable. Clients can also download Apps for this platform on both their Android and Apple devices. Unfortunately, this platform does not have EA's, so some clients might still prefer using the MT4 platform rather than the broker's own.
Leverage
The leverage is set quite low with this broker, namely 1:100. Taking into consideration the fact that some brokers offer leverage up to 1:500, this broker might seem to be holding back, but in reality, this leverage minimizes the risks involved with high leverage ratios. Still, seasoned traders might see this is a major disadvantage.

Trade Sizes
The minimum trade size for all Forex pairs, Indices and Commodities is R5 when using CloudTrade and 10c on the MT4 platform. The maximum trade sizes for all the above-mentioned assets vary depending upon market conditions. Clients can speak to the broker directly for more information regarding the maximum trade sizes available.
Trading Costs
As we've mentioned before, both accounts offered by this broker are fee-free, so clients should only expect to pay the spread. We will speak about any fees clients may encounter when depositing or withdrawing their funds later on in the review.
Assets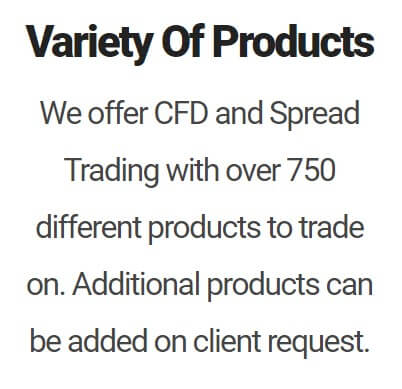 BlackStone Futures have quite a large number of assets available for trading, and you can find a full list on their Market Information Sheets. If you want to trade Indices, you can choose between the 19 available ones including; Euro Stocks 50, France 40, Germany 30 and US Tech 100 (Daily Rolling Cash) just to mention a few.
Clients wanting to trade Forex can choose from over 30 pairs available, including Major pairs such as USD/CAD, EUR/USD and USD/JPY, and Minor pairs including EUR/AUD, GBP/ZAR and EUR/NZD.
This broker also has 10 Commodities available including both precious metals as well as oil including Gold, Silver, US Crude Rolling Spot and US CRUDE Future including others.
This broker does not seem to have any cryptocurrencies available for trading at the moment.
Spreads
This broker claims to offer seriously low spreads, and it seems like this is the case, especially when using the MT4 platform. From their Market Information Sheets, which should match the current market conditions, we saw that the popular EUR/USD pair had a spread starting from 0.6 pips which is quite good. Other Forex pairs had higher spreads, for example, the EUR/NZD has a spread of 2.5 Pips and GPB/CHF has a spread of 2.8 Pips. You can find the full list of assets and their corresponding spreads on the Market Information Sheets found in the footer of this broker's website.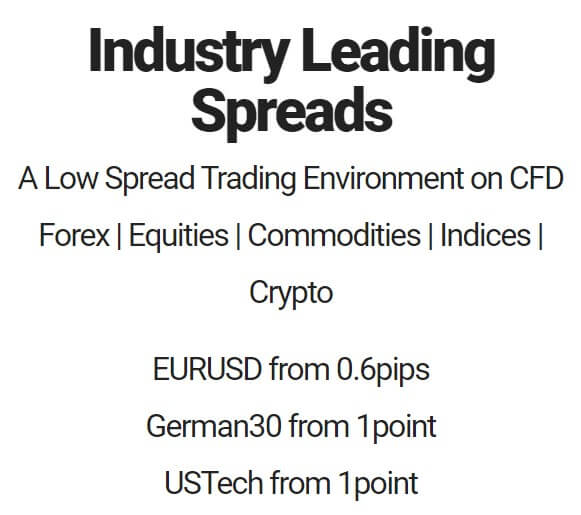 Minimum Deposit
BlackStone Futures recommends a minimum deposit of around R5,000 or more even though their minimum deposit amount is R1, 000 which is equivalent to $100. This is quite average and affordable for a number of beginner traders. The broker also mentions that a very low deposit might make clients disheartened once they encounter their first losses, causing added pressure resulting in a negative trading experience. This is why they recommend a slightly higher minimum deposit.
Deposit Methods & Costs
Clients can use 3 methods to deposit their funds into their accounts, i-Pay Instant EFT via Client Portal, Credit/Debit/Cheque Card via Client Portal or by Regular EFT via the client's online banking. As we mentioned before, this broker can only accept funds from clients who have a South African bank account. There are no fees applied when depositing with this broker.

Withdrawal Methods & Costs
All withdrawals are sent to the client's nominated bank account, irrelevant of what method the client used to initially deposit his/her funds. Like all deposit methods, this broker does not charge any withdrawal fees.
Withdrawal Processing & Wait Time
All withdrawals by BlackStone Futures are made via EFT (electronic funds transfer) and these can be transferred to all banks in South Africa as well as bordering countries with the same banks.
All withdrawals requested before 15:00 GMT+2 on business days are processed and sent out on the same day. Once the money leaves the bank account it is not up to the broker to deliver them on time. Depending on the bank and location, clients may have to wait 42-74 hours to see their funds deposited into their bank account.
Obviously accurate and clear banking documentation is needed for deposits and withdrawals to be completed quickly and simply.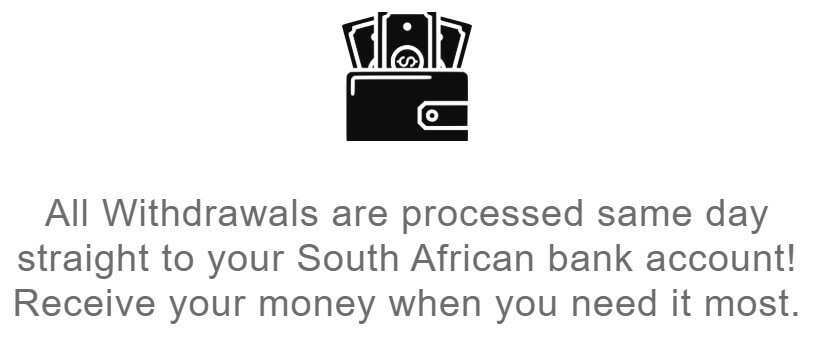 Bonuses & Promotions
At the moment, this broker has a 30% booster promotion on offer. New clients are eligible for a 30% credit on their initial deposit. The maximum deposit credit is 30% with a maximum of R5, 000 and it is subject to a number of conditions.

Accounts must be FICA approved to be eligible for the Bonus and the bonus funds cannot be withdrawn. The promotion is only available for residents of South Africa, Swaziland, Namibia, and Lesotho. Clients can find more information about this in the FAQ page under Blackstone Futures Booster Promotion Terms and Conditions.
Educational & Trading Tools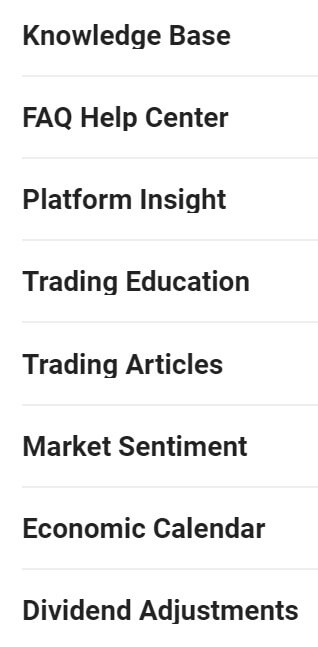 BlackStone Futures have an extensive education segment on their website. They have a Knowledge Base section which includes a number of articles and videos that should allow beginner traders to get a good basic understanding of the MT4 as well as their own Cloud Trade platform to make educated decisions when trading. Another number of articles and videos are dedicated to helping clients garner a broader understanding of how the market works and how they can implement indicators alongside price action.
Apart from this, clients can also find a number of videos and articles that will help motivate them and identify good strategies that they can use. The amount of educational material provided by this broker is actually quite engaging and should be extremely beneficial to those just starting out. Apart from those mentioned above, clients will also have weekly webinars that discuss the current market conditions.
When it comes to trading tools, this broker has a number of them offered namely; Market Sentiment which basically shows clients how many traders are buying and selling and their overall feeling about certain currency pairs and an Economic Calendar. Clients can also view a weekly Dividend adjustment which is helpful for those trading Shares and Indices.
Customer Service
Clients wanting to get in touch with this broker can do so either via live chat, telephone or email. We spoke to the broker via Live Chat and we were given feedback within seconds on a number of different occasions. Their customer support agents are extremely helpful and seen to be very aware of all the company's conditions. You can find the company's contact info down below:
Address: The Mall Offices, 5th Floor,
11 Cradock Avenue
Rosebank 2196, South Africa
Telephone: + 27 08600 111 563
Email: enquiries@blackstonesutures.co.za
You can reach this broker from Monday to Friday 08:00 – 18:00

Demo Account
This broker offers a demo account to potential clients who wish to practice their trading strategies, as well as test out tips offered in their educational section. The Demo account comes equipped with Demo funds that clients can use to simulate the real market. The broker suggests clients should practice with amounts similar to what they will use when going live, in order to garner a real-life experience and eliminate any disappointment once they switch to a real account.
Countries Accepted
As we've mentioned before, this broker is quite limited as it can only open accounts for clients residing in South Africa or neighboring countries which have the same banks like Swaziland, Namibia, and Lesotho. Their Live Chat agent informed us that they are currently working on this and that they should be accepting clients from other countries within a few months.
Conclusion
BlackStone Futures is a regulated South African broker that offers trading on 2 platforms, their own Trade Cloud or the popular MT4. This broker does not charge any commission and they offer medium to low spreads on most of their Forex pairs. A major drawback is obviously the restriction that it can only trade with South African clients or those from neighboring countries which makes them extremely limited. They're also quite limited when it comes to depositing and withdrawing methods, offering only 3 deposit methods and only 1 withdrawing method.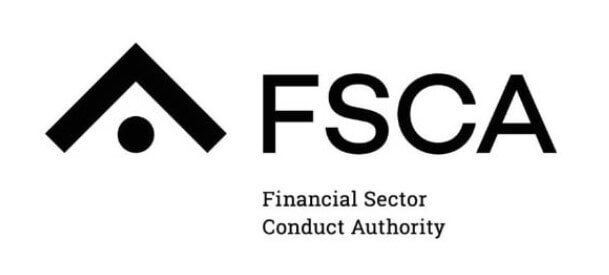 Clients who are used to having a multitude of options such as Skrill, Neteller e-Wallets, etc. might find this broker to be too limited. They have an extensive education segment on their site, which has a very large number of articles and videos that should help beginner traders get the hang of the market. Apart from this they also have weekly webinars as well as a number of trading tools that clients can make use of.
At the moment they have a 30% bonus on all new clients' initial deposits and they're customer support response (through live chat) is fast and informative, which makes up for the fact that simple account information is a bit hard to find on their website. They also offer a demo account for potential clients to test out, so if you're interested in this broker, create a demo and see how you like the conditions Blackstone Futures has to offer.