Bittrex to Remove the US Privacy Coin Markets – No More Monero, Zcash, and Dash Trading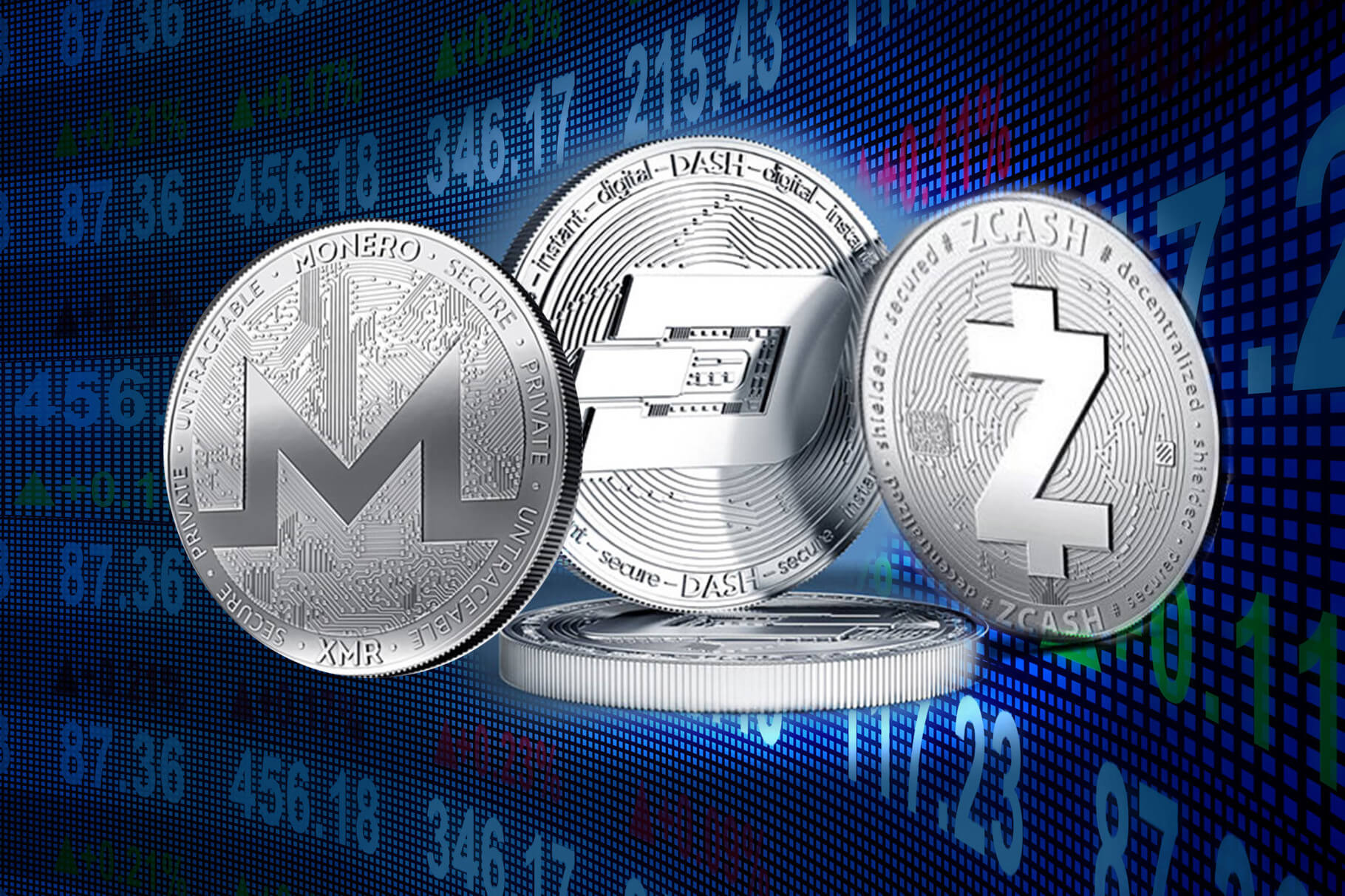 Bittrex announced on Dec 29 that its exchange will soon be removing the US markets for the three of the largest privacy coins by market cap. The privacy coin market removal will happen on Jan 15.
In the announcement, Bittrex stated it is giving its users up to 30 days to withdraw their holdings:
"After the markets are removed, Bittrex would seek to provide its users with up to 30 days to withdraw any delisted tokens. However, in certain instances, the withdrawal period may be shortened. Users are advised to withdraw any tokens before the aforementioned withdrawal deadline."
While a specific reason for the delisting wasn't announced in the post, The Block's Director of Research Larry Cermak speculated that the delisting is coming as a response to the latest FATF (Financial Action Task Force) pressure talk regarding AML regulations recommendations.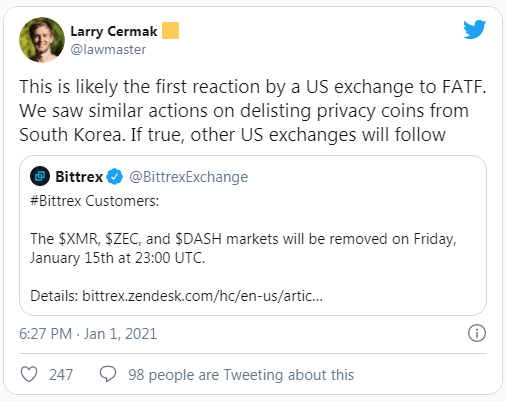 According to Bloomberg, all "virtual/digital asset service providers" (VASPs) will be obligated to collect information about their customers as well as the recipients of funds, and then send that data to the receiver's service provider with each transaction.
As FATF recognizes cryptocurrency exchanges as virtual asset service providers, they will essentially be held to the same standards that banks and other financial service providers are held to. The new standards, published on Friday, Jun 21, 2020, are the officialization of FATF's proposal made earlier in February 2020.
The controversial rule caused turmoil and was not well received by the crypto industry, as many crypto exchanges and wallet providers simply aren't equipped to collect and send the data that would be required by FATF.
In response to the announcement that Bittrex shared on its official Twitter account, the prices of top privacy coins such as Monero, Zcash, and Dash all dropped in the range of 7 to 15 percent.