Order Blocks Indicator was published on the mql5 website in May of 2019 by the finance specialist/forex, futures, and stock trader Carlos Forero. The indicator was most previously updated to version 1.4 in January of 2020.
Overview
The Order Blocks Indicator points out high-probability zones where the price is headed, allowing one to trade on the order's direction on the MT4 platform. Traders can also trade retracement or breakout patterns, and identify resistance or support levels, which can be used as take profit zones. Bullish order blocks are indicated with green horizontal lines, bearish blocks are indicated in red, and green, red, and yellow arrows signal bullish/bearish signals. The indicator was designed to be used with trend and market maker patterns, and a few different products are highly recommended by the author.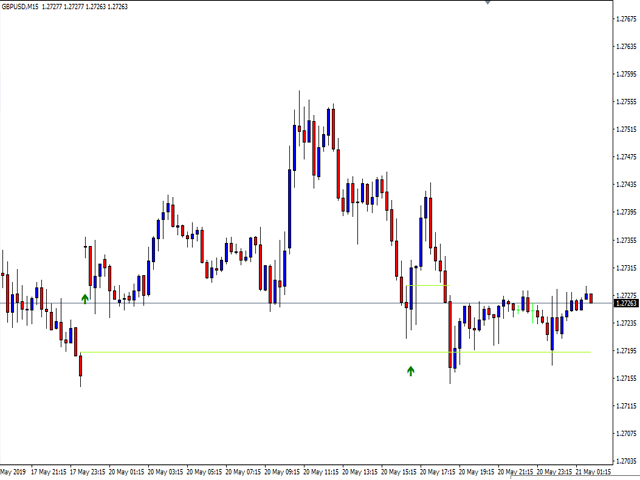 Service Cost
There are three options available for renting this indicator:
One month: $49.99 USD
Three months: $79.99 USD
Six months: $119.99 USD
With no option for purchasing the product outright, costs can quickly add up with the price coming to just under $240 a year. If you plan on following the developer's advice to use one of the additionally recommended products, then you'll be looking at extra added costs, although a couple of these products are free. The author does offer a free demo, which should be used for testing before making a purchase choice.
Conclusion
Order Blocks Indicator is useful for trading in a given order's direction, using retracement/breakout patterns, and identifying support/resistance levels. The product has received a 5-star rating, based on the following review:
"Good. Do not trade arrow to arrow as signals, use it along with your strategy." -Aravind
Keep in mind that this is the only review that the indicator has received. While it is an effective product, Order Blocks Indicator is best used along with other products (trend indicators, signal tools, pattern tools), and we would recommend comparing the recommended options or using a product that is already owned with this indicator.
This Forex service can be found at the following web address: https://www.mql5.com/en/market/product/37616