Hedging Strategy With the Head and Shoulders Formation
In this video, we are going to show you how to use money using a hedging strategy, which is a continuation in the series. On this occasion, we are going to be looking at the head and shoulders formation and try to take advantage of a price action reversal with this shape.
The trade is constructed in two parts with the idea of hedging, which is to maximize the potential for trading opportunities in either direction of price action. However, initially, we want to set the trade up with our tried and tested technical analysis methodology, and in the event that for some reason price decides to go against the chart, we will have a second opportunity to catch the move in the opposite direction. And so we will have trade one, which goes with technical analysis and trade two, which acts as an insurance policy in the event things do not go to plan.
Example A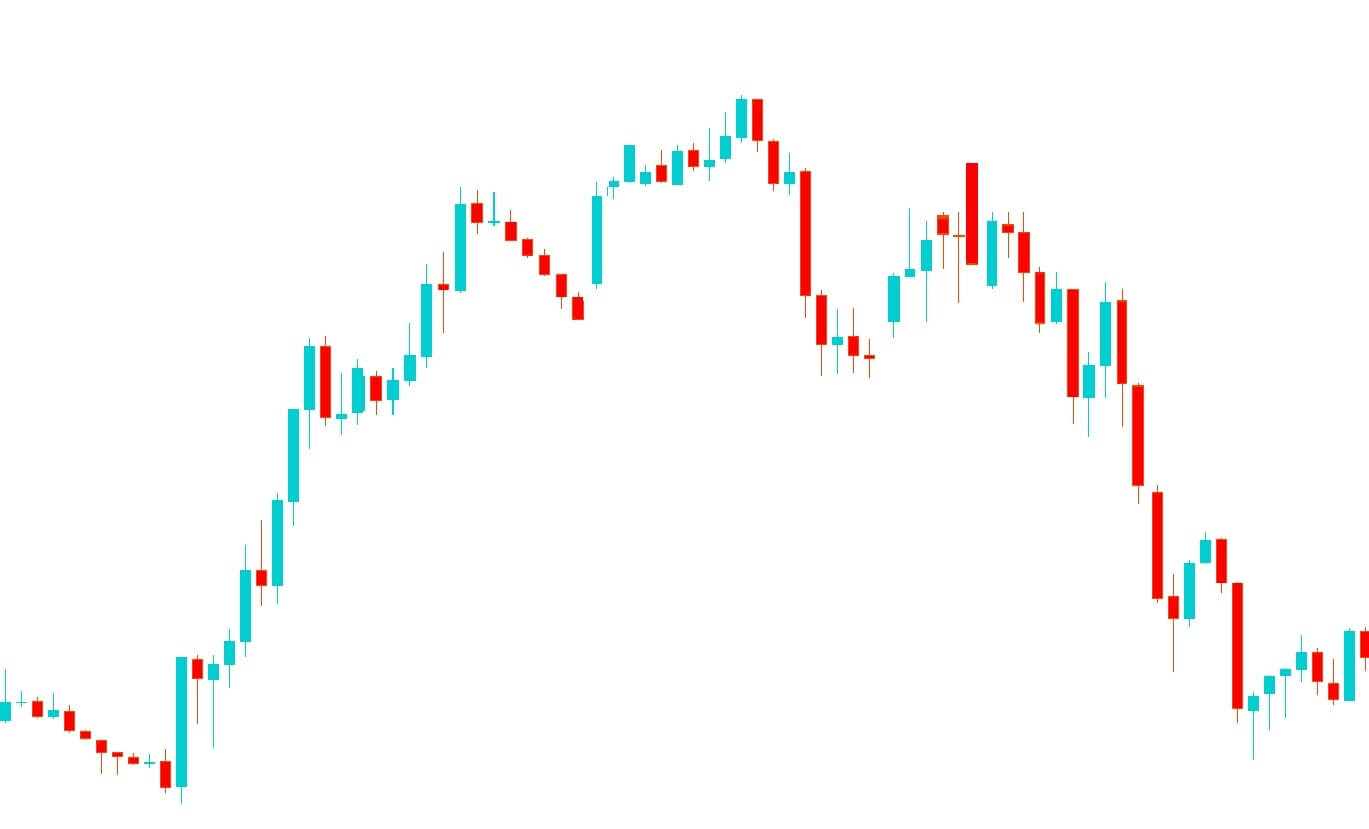 Example A is a very typical chart pattern that traders see on their screens on a daily basis. This is the formation of a head and shoulders, where initially we have price action rising, followed by the head and shoulders formation and then price reversal.
Example B
Let's drill down a little further in example B. Here we can see that price extended higher from the left- hand side of the chart where we subsequently have a peak formation, or the left shoulder, followed by a slight pullback in price and then a continuation higher, which forms the head, before we see another pullback and then another move higher where the price action completes the formation of the head and shoulders shape.
We can also see the neckline, which acts as an area of support that is qualified by price action bouncing off it on at least two occasions. Traders will keep a close eye else for the neckline to be breached, which will offer a high probability of price action reversal to the downside.
Example C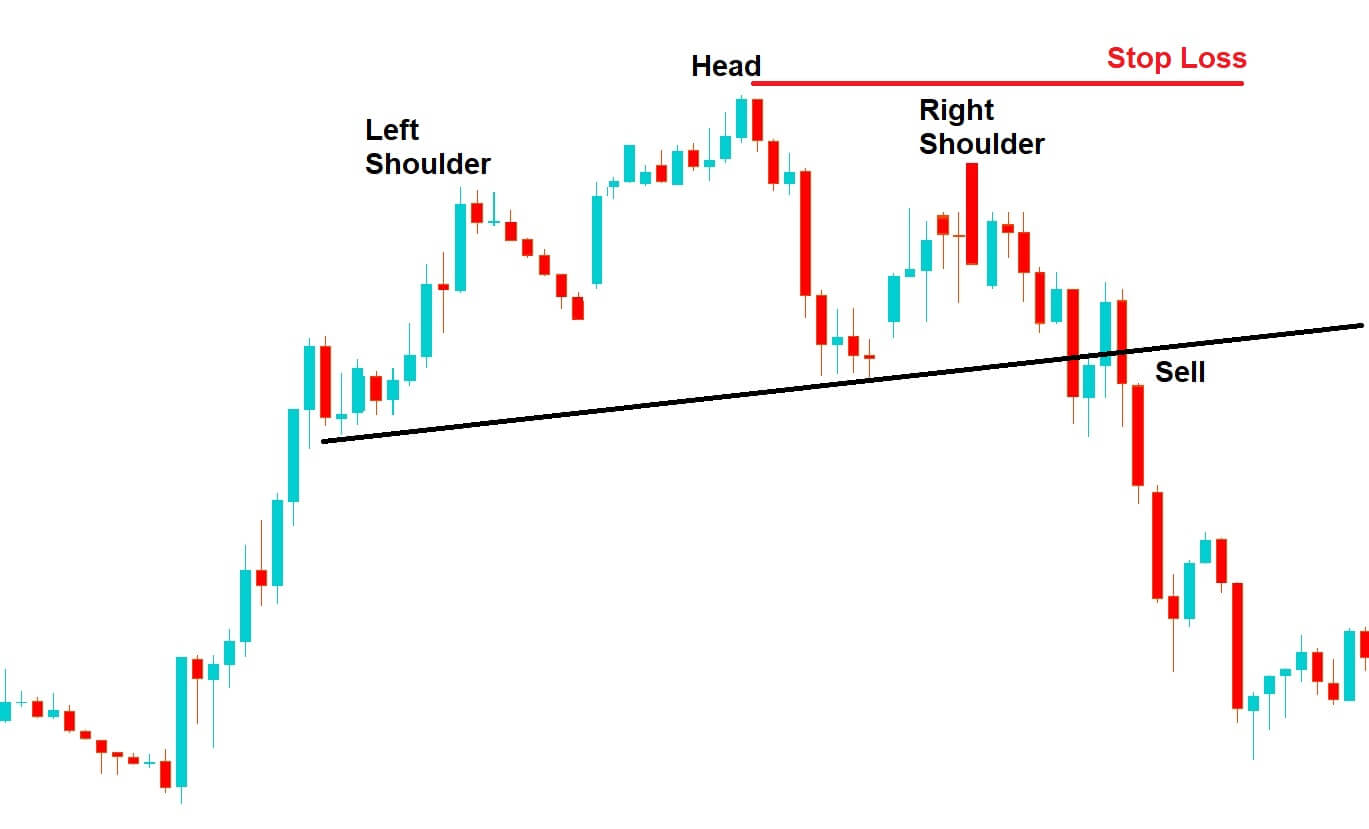 In example c, we are going to set up our first trade. We are going to go short when price action moves under the neckline, and place a stop loss a couple of pips above the highest point of the head. Technical analysis offers a high probability that the price action will continue lower from this point with this particular formation. We should be looking for price action to come down to at least the previous low of the initial move higher on the left-hand side of the chart.
Example D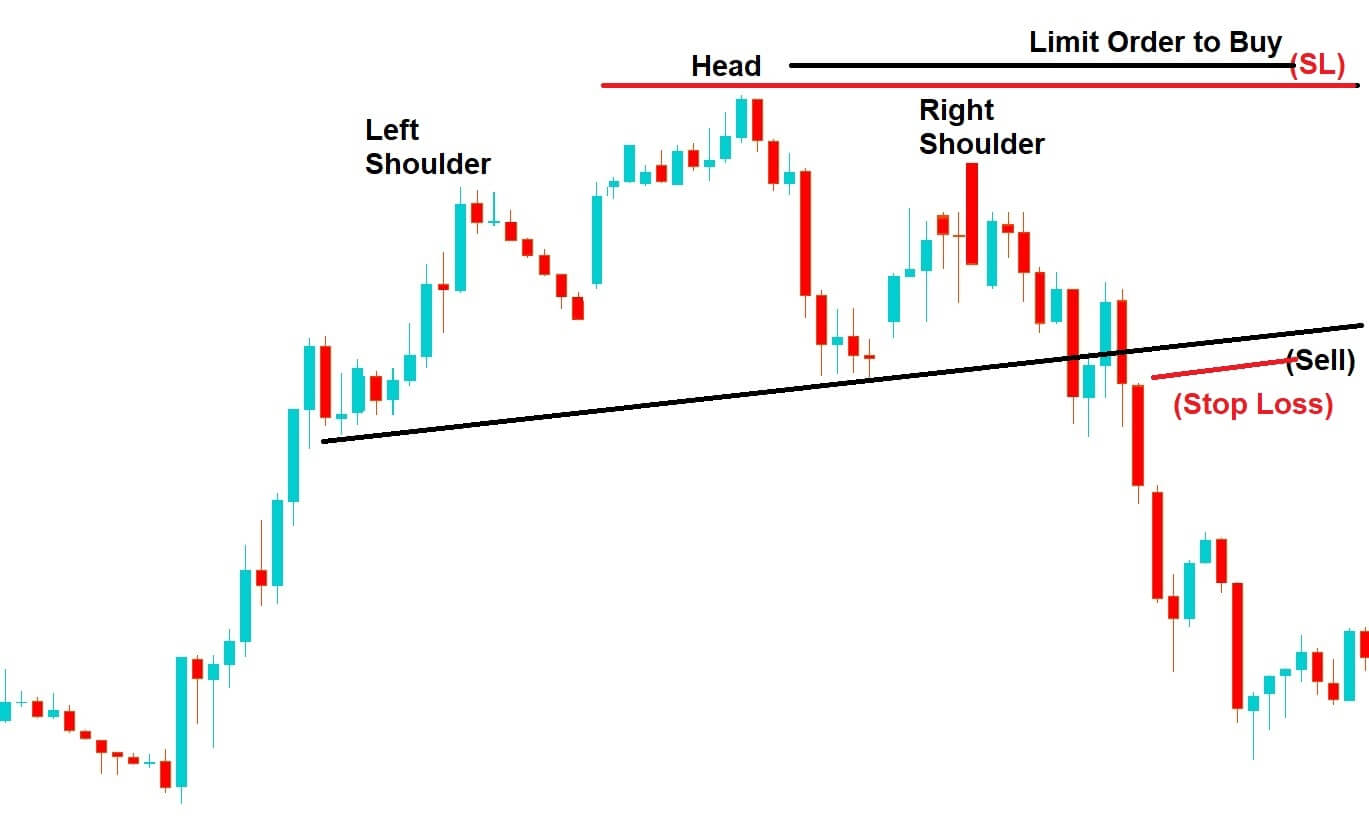 Example D is our secondary trade setup. The insurance policy if you will. Should our first trade fail, and we get stopped out, we will have already set in place a limit order to buy the pair at or slightly above the stop loss of trade one, in order to capture what will be a continuation in price action to the upside. We must place a stop loss a couple of pips below the neckline, and we should be looking for price action to continue upwards and, at the very least, cover the loss of our first trade. This can be done by carefully managing the position. This type of setup is better suited to time frames of 15 minutes or above because we are looking for trends, and this is where the larger amount of pips will be found.