Market volatility continues into 2021, where next for Cable?
Thank you for joining this forex academy educational video.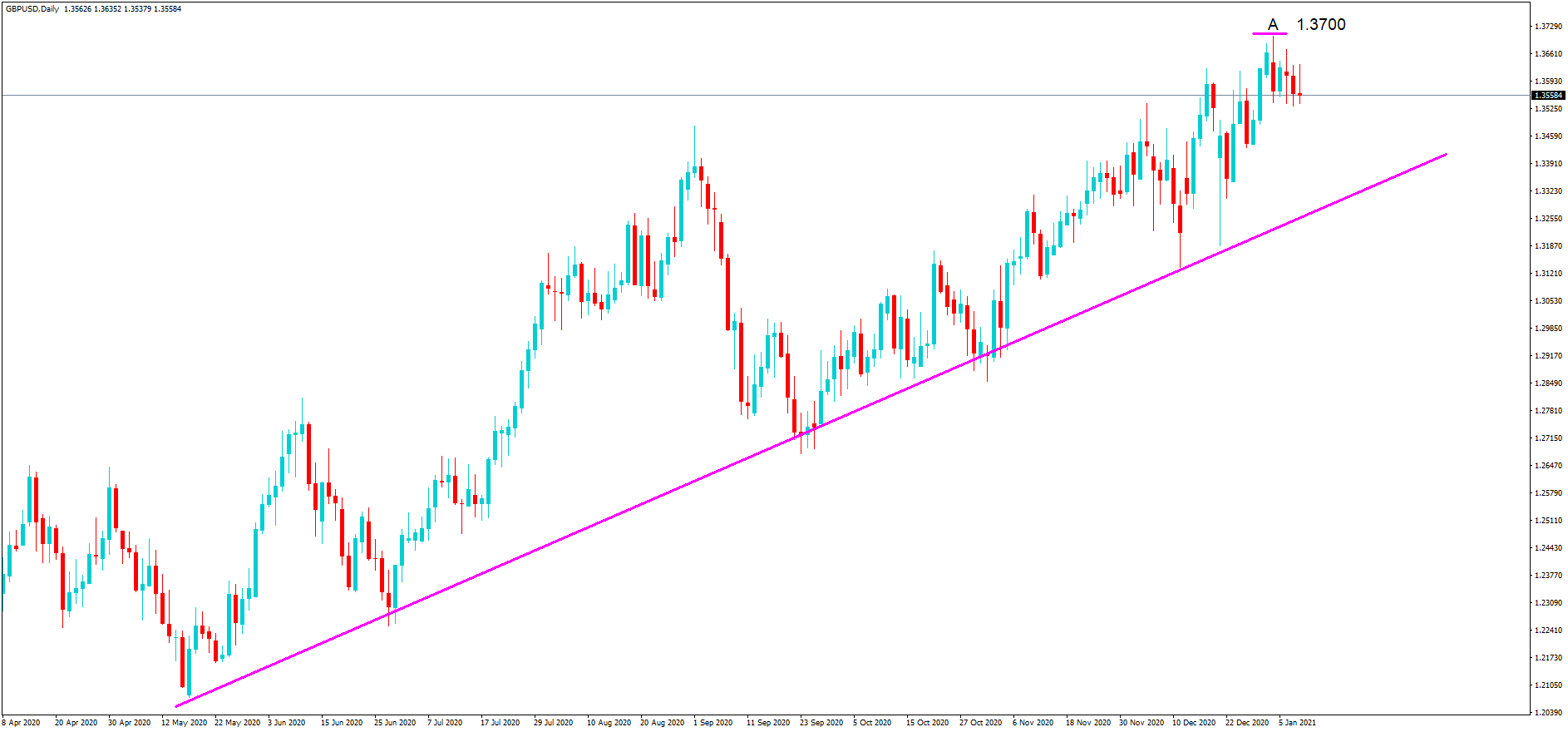 In this session, we will be taking a look at how the pound is faring against the United States dollar as the UK leaves the European Union to go on its own way as an independent trading nation once again.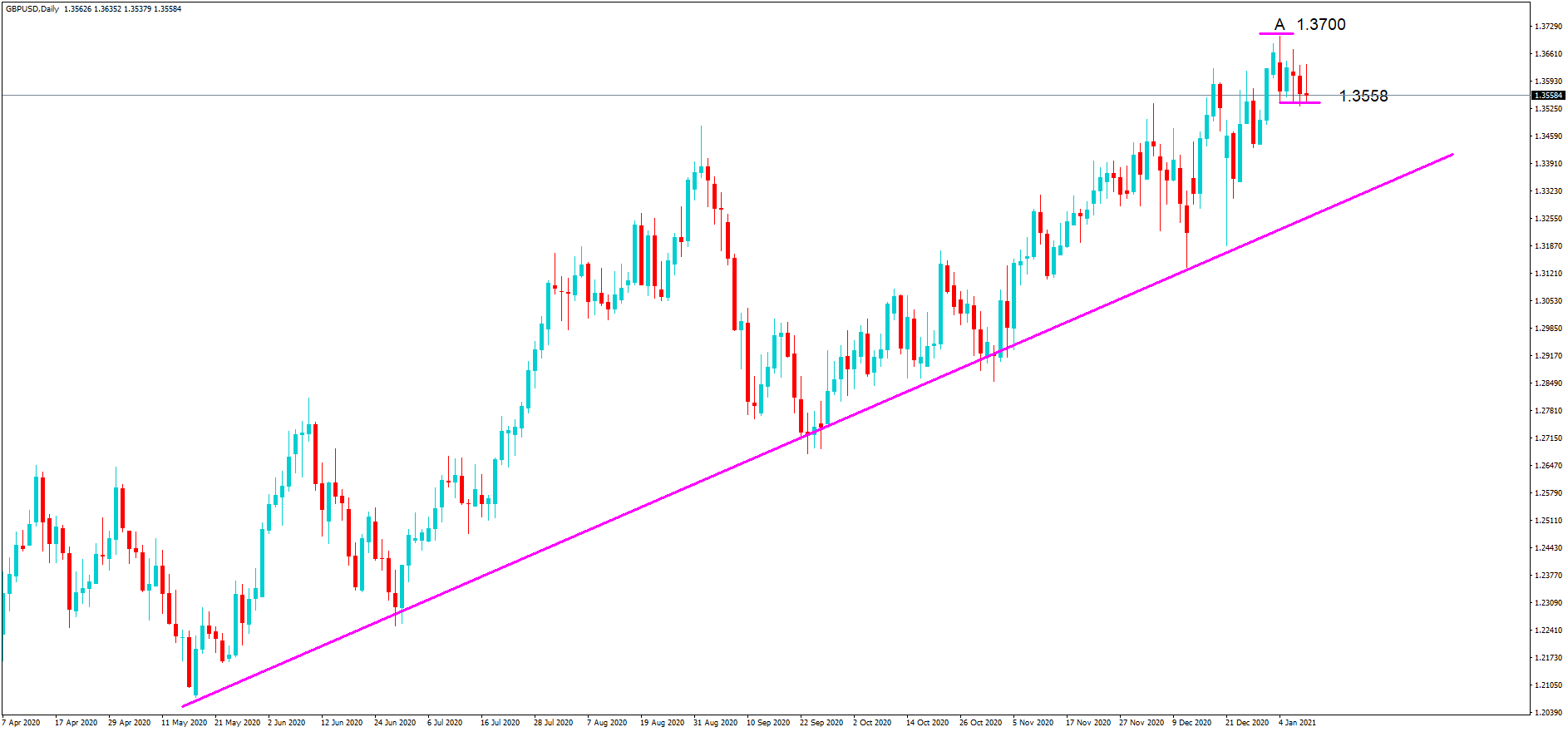 In this daily chart for cable, we can see a general trend higher from the 12th of May 2020, which culminated in a peak of 1.3700 at position A, which coincides with a future free trade agreement being announced between the United Kingdom and the European Union, which was generally seen by the market as going to happen, and which fuelled the bull rally as played out on the chart.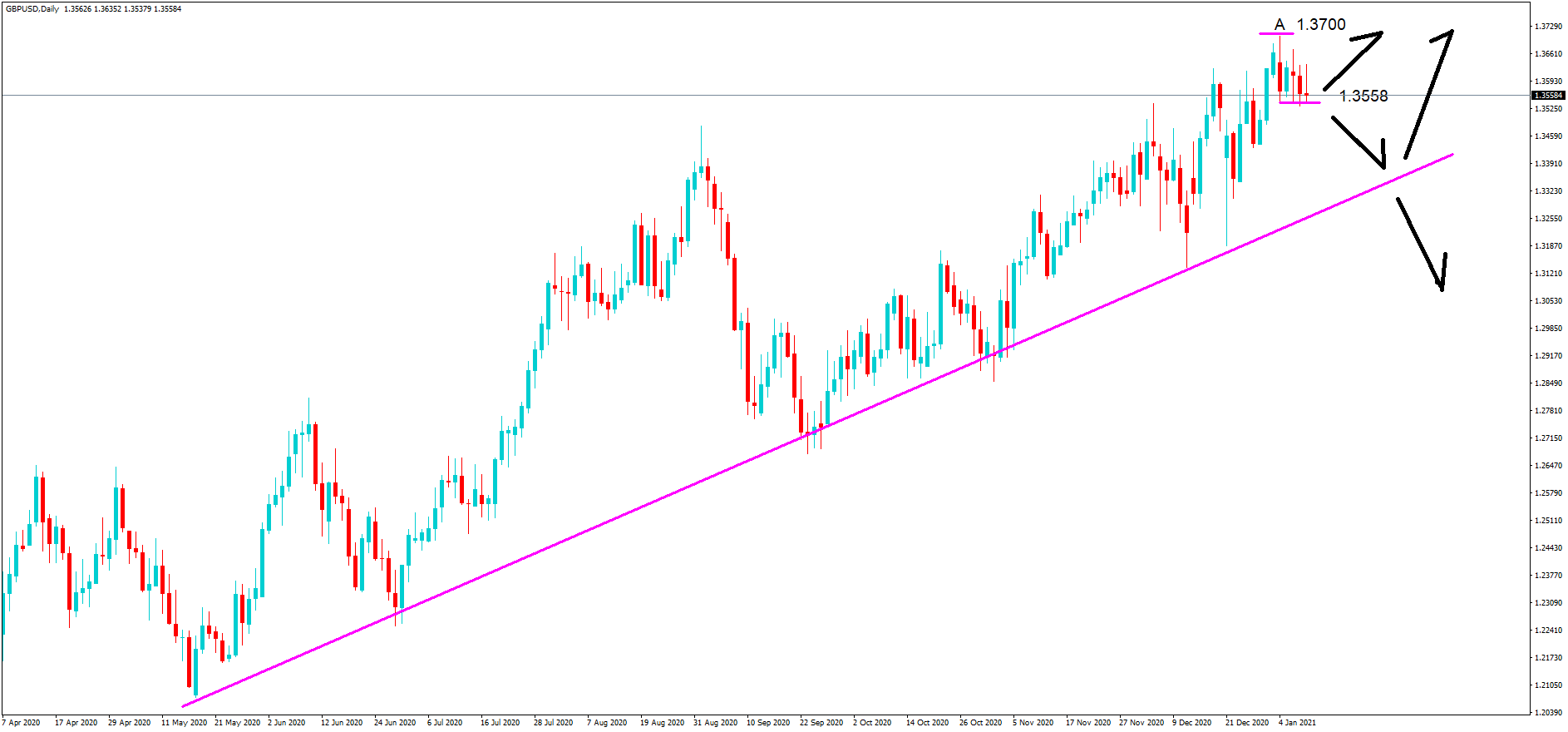 The pullback to the current level at 1.3558, at the time of writing, was to be expected, on the basis many traders work on the principle of buy the rumor and sell the fact, in which case we might naturally expect to see some traders exiting their long trades due to profit-taking, and a fear of a collapse due to this common market practice of buying the rumor and selling the fact. But the sell-off has been fairly muted, only flattening out to the current exchange rate.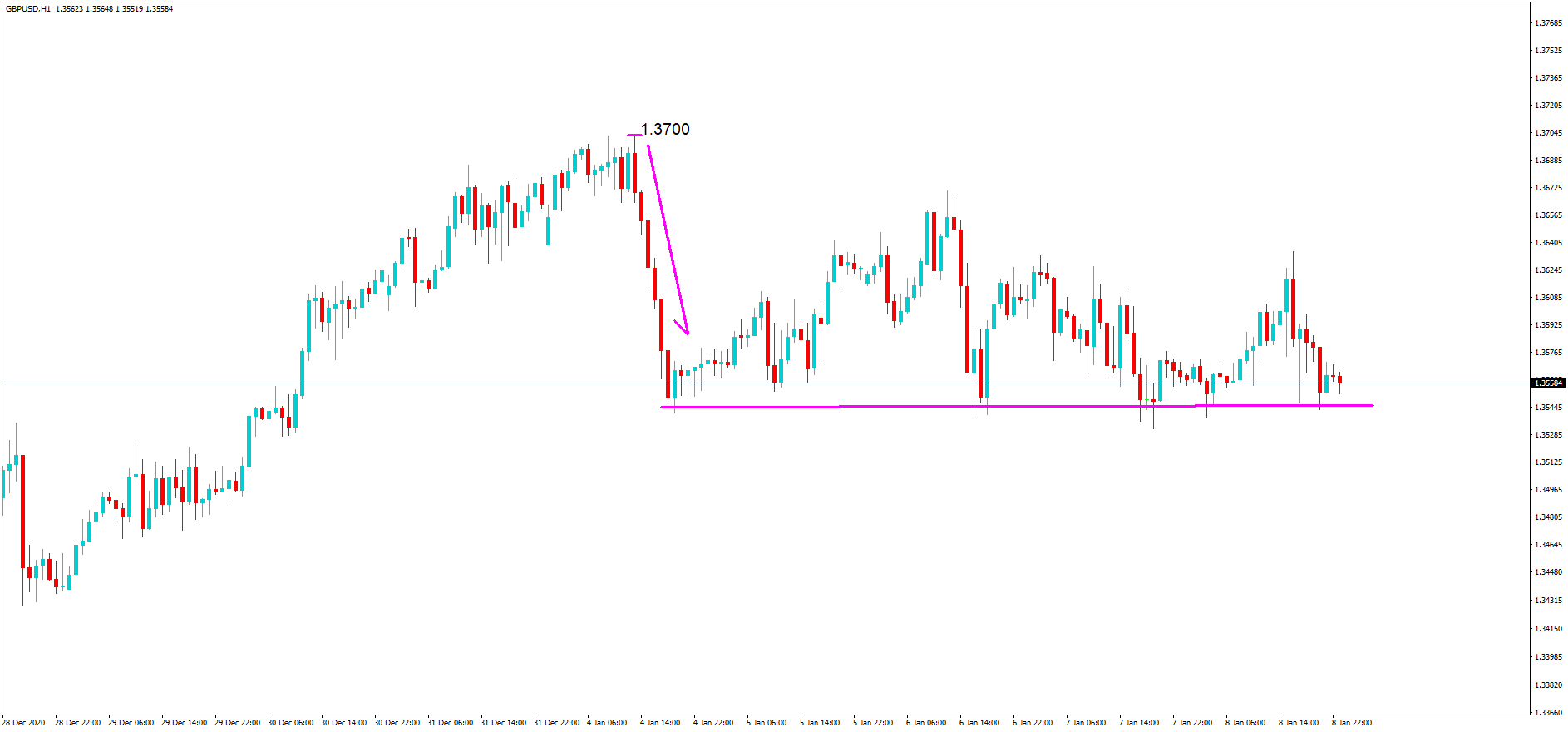 The real test here will be whether there is a move higher from position B to a retest of the 1.3700 line, which would then likely cause a push above it on towards 1.3800 and beyond, or a move lower towards the support line when longer-term institutional traders will be looking for the support line to breach, or price action to bounce higher and perhaps a retest of the 1.3700 figure from there.
Things to factor in are the extremely high rate of covid infections spreading through the United Kingdom and causing further lockdowns and loss of productivity within the UK, where long-term effects of this on the economy are not good.  The markets have been buoyed by the measures put in place by the government to protect businesses and inject money into the system.
We also have to consider a new United States president will be inaugurated in a couple of week's time, and what effect this has on the United States dollar as he begins to introduce new legislation to raise income tax and increase red tape for businesses as he has pledged to do.
The recent pullback in the pound against the dollar has largely been a result of all of these factors and a slight improvement in US dollar sentiment. 
 Expect extreme volatility as we move in towards the middle part of January, especially around the time of the inauguration on the 20th of January.