LiteForex is a relatively well-known forex broker that was started in 2005 and is currently located in the Marshall Islands.
Account Types
There are two different accounts when trading with LiteForex and each one has a different requirement and also different features, let's take a little look at what is on offer.
Classic Account: The classic account is exactly that, it is the standard type of account you will find on many brokers. It has a minimum deposit of $50 which makes it very accessible. It has a floating spread that starts at 1.8 pips and there is no added commission when trading. It can use both MT4 and MT5 and can have leverage ranging from !:1 up to 1:500. In terms of base currencies, it can use USD, EUR, CHF, RUB or MBT. The minimum trade size is 0.01 lots and it has a margin call level of 100% and a stop out level of 20%. This account does not receive any interest for its balance.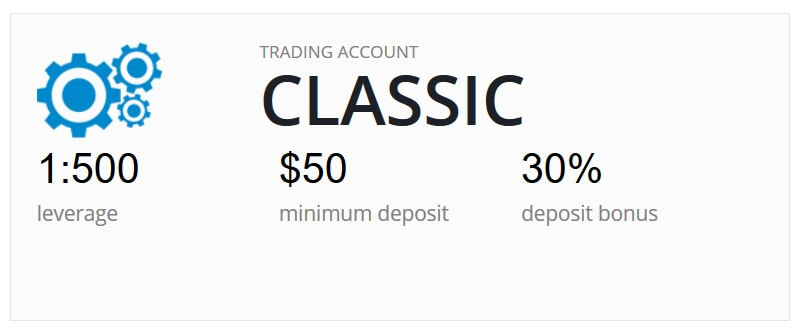 ECN Account: The ECN account is the account that LiteForex seems to be pushing a lot more. It also has a $50 entry so it is also very accessible, this account has spreads starting at 0 pips and due to this, there is an added commission of $5 per lot traded which is very reasonable. It can also use both MT4 and MT5 and has the same maximum leverage of 1:500. Its base currency can be in USD, EUR, CHF, RUB or MBT and the margin level and stop out levels remain the same at 100% and 20% respectively. Another major difference with this account is that it receives 2.5% interest on any unused balance each year.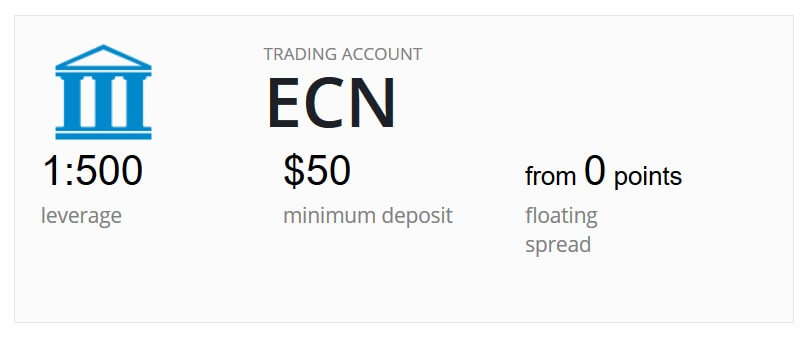 Platforms
There are two different platforms on offer, they are both from the MetaQuotes company, here is a little detail about them both.
MetaTrader 4 (MT4): MetaTrader 4 (MT4) is one of the world's most popular trading platforms and for good reason. Released in 2005 by MetaQuotes Software, it has been around a while, it is stable customizable and full of features to help with your trading and analysis. MT4 is compatible with hundreds and thousands of different indicators, expert advisors, signal providers and more. Millions of people use MT4 for its interactive charts, multiple timeframes, one-click trading, trade copying and more. In terms of accessibility, MT4 is second to none, available as a desktop download, an app for Android and iOS devices and as a WebTrader where you can trade from within your internet browser. MetaTrader 4 is a great trading solution to have.
MetaTrader 5 (MT5): MetaTrader 5 (MT5) is the younger brother of MetaTrader 4 (MT4)m developed by MetaQuotes Software and released in 2010, MT5 is used by millions and for good reason. Offering plenty of trading and analysis features to ain in your trading. Additional services expand the functionality of the platform making its capabilities almost limitless. MetaTrader 5 offers the built-in Market of trading robots, the Freelance database of strategy developers, Copy Trading and the Virtual Hosting service (Forex VPS). Use all these services from one place, and access new trading opportunities. MetaTrader 5 is also highly accessible with it being available as a desktop download, application for iOS and Android devices and even as a WebTrader where you can trade from within your internet browser.
Leverage
The maximum leverage being provided by LiteForex is 1:500, this is available for both accounts. When creating an account you can select the leverage that you desire, it starts at 1:1 and goes up in increments until it reaches the maximum of 1::500. Should you wish to change it once the account is already open, you will need to get in contact with the customer service team, when making a request to ensure that you have no open trades at the time of the request.
Trade Sizes
The size of trades starts at 0.01 lots which are also known as micro-lots. Trades then go up in increments of 0.01 lots so the next trade would be 0.02 lots and then 0.03 lots. There is plenty of information about maximum lot sizes but nowhere does it actually state that they are (that we could see). Whatever the maximum limit is, we would not recommend trading over 50 lots as it can become increasingly difficult for the markets and liquidity providers to execute larger trades quickly and without any slippage.
You may have an unlimited number of open trades on both account types.
Trading Costs
The classic account uses a spread based system that we will look at later in this review. The ECN account sues a commission-based system and adds a commission to each trade, depending on the asset that you are trading a different amount will be charged, we have broken down the individual charges down below.
The breakdown of commissions are as follows: "Forex Major – 10$ per lot, Forex Crosses – 20$ per lot, Forex Minor – 30$ per lot, Metals – 20$ per lot, Oil – 5$ per lot, CFD on shares – 25 cents per share, Stock indices – 5$ per contract, Crypto – 10$ per lot, MOEX – 25$ per contract"
Assets
The assets at LiteForex are broken down into a number of different categories, let's take a look at what they are.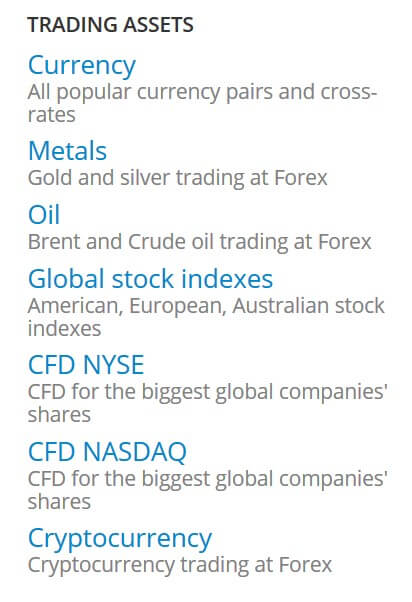 Currency: These are your most popular trading assets, within the currency category there are both major pairs, and minor pairs. Some examples are EUR/USD, USD/CHF and EURTRY. There is plenty to choose from when it comes to currency trading.
Metals: There are 4 different metals to trade against the US Dollar, these are Gold, Silver, Platinum, and Palladium, it is nice to see more than just the usual Gold and Silver present at LiteForex.
Oil: Just the 2 oils available, these are the usual suspects of UK Brent and US Crude.
Indices: There are 11 different indices on offer, these include the FTSE 100, HK 50 and S&P 500.
CFD NYSE: There are a number of different CFDs available, these include the likes of American Express Company, McDonald's Corporation, and IBM Corporation.
CFD NASDAQ: More CFDs are available with the likes of APPLE INC, GOOGLE INC and Tesla falling into this category.
Cryptocurrencies: It is good to see that cryptocurrencies are making an appearance, the main ones like Bitcoin and Ethereum are there and there are smaller coins too such as EOS, many of the coins are tradable against other coins as well as USD to it gives far more options for trading.
Spreads
The spread that you get depends on the account that you are using and the asset that you are trading. If we take AUDUSD as an example, on the Classic account it has a spread of 2.8 pips, while on the ECN account it has a spread of 0.5 pips. Both accounts have a variable (also known as floating) spread which means that it moves with the markets when there is a lot of volatility it will often be seen much higher than the stated amount.
It is also worth mentioning that different instruments have different natural spreads, so on the ECN account, AUDUSD will start at 0.5 pips while USDCHF will start at 1.2 pips.

Minimum Deposit
The minimum deposit required to open ana account is $50, this will get you the choice of either of the account types. Once an account is open the minimum deposit drops to whatever the minimum of the method you are using, for instance, if using a credit or debit card the new minimum for top-ups is $10.
Deposit Methods & Costs
Plenty of ways to deposit with LiteFores which is great to see, they have broken them down into different categories so we will do the same and we will include any fees too.
Bank Cards:
Visa Credit / Debit – 0% Fee
MasterCard Credit / Debit – 0% Fee
Bank Wire Transfers:
Russian Standard Bank – 0% Fee
Deposit by Bank Wire – 0% Fee
Local Deposit – 0% Fee
Alfa-Bank – 0% Fee
Promsvyazbank – 0% Fee
Electronic Transfers:
Skrill – 0% Fee
Neteller – 0% Fee
Perfect Money – 0% Fee
QIWI – 0% Fee
Skrill 1-Tap – 0% Fee
The Yandex.Dengi – 0% Fee
M-Pesa Kenya – 0% +100 KES Fee
M-Pesa Tanzania – 0% + 2000 TZS Fee
Africa Mobile Money – GHS 4.5% Fee
Cryptocurrencies:
Bitcoin – 0% Fee
Litecoin – 0% Fee
Monero – 0% Fee
Ehtereum – 0% Fee
Bitcoin Cash – 0% Fee
Bitcoin Gold – 0% Fee
While LiteForex does not add any fees, it is important to know that you should check with your own processor or bank just in case they charge their own fees.

Withdrawal Methods & Costs
The same methods are available for withdrawal as the ones for a deposit, the same fee structure exists so we will not list them out again, simply refer to the previous list. As with deposits, make sure to check with your bank and processor to ensure that they do not add any fees of their own.
Withdrawal Processing & Wait Time
LiteForex aims to process your withdrawal request within 24 hours except over bank holidays and the weekend where the times will be extended. Once your request has been processed it will take a certain amount of time to reach your account depending on the method used, E-Wallets will arrive within 15 minutes of being processed, while bank transfers and card withdrawals can take an additional 1 to 5 business days.
There is something called an automatic withdrawal, where you can withdraw up to $100 without any processing, this is a total amount and you can make up to 2 withdrawals that total this amount, this will avoid the processing time if you need the money urgently.
Bonuses & Promotions
The only promotion on the promotions page is the fact that there are no deposit or withdrawal fees which is something we would expect from a modern broker anyway. The usual affiliate program is also available but we won't go into details on that one, apart from that it does not appear that there are any other promotions or bonuses active at this time.

Educational & Trading Tools
There seems to be quite a lot when it comes to trading tools and educational tools so we will go through what we have found, you are able to get a VPS service however they are paid services so it is not something we would recommend as you can get far better ones for the same price or even cheaper from companies dedicated to forex VPS.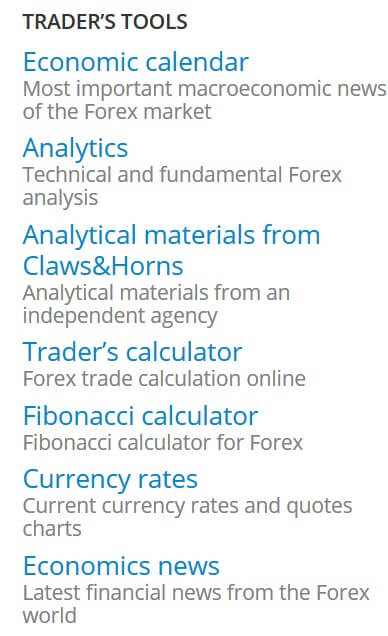 There is an economic calendar that tells you of any upcoming news events and also which markets they will potentially effect, along with the calendar is some analysis, they look at and review different events and markets to help give you an idea of some potential trades. There is also some analysis from a company called Claws and Horns which is an independent company giving analysis.
There are a couple of calculators, mainly an order calculator and a Fibonacci calculator that can help you calculate trade sizes and Fibonacci to help with your trading. There is then some additional forex news and an exchange rate page where you can view live exchange rates.
Finally, there is a social trading platform, if you don't want to trade yourself you can copy the trades of other people, alternatively, if you have a winning strategy you can allow others to copy your trades and receive commissions off their trades.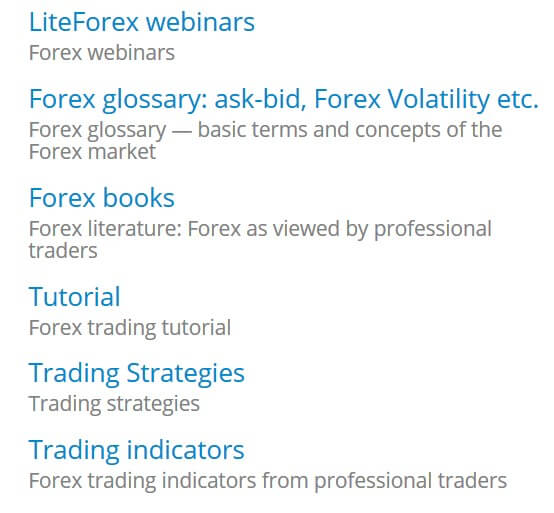 Customer Service
Should you have a question or concern there are a number of different ways you can get in contact with LiteFores, it is important to note that the support department is open 24 hours a day, 5 days a week and closes at the same time as the markets.
You can use an online chat system to get in touch with general customer inquiries and also the affiliate program department or the financial department, the latter two have different opening times and are not 24 hours.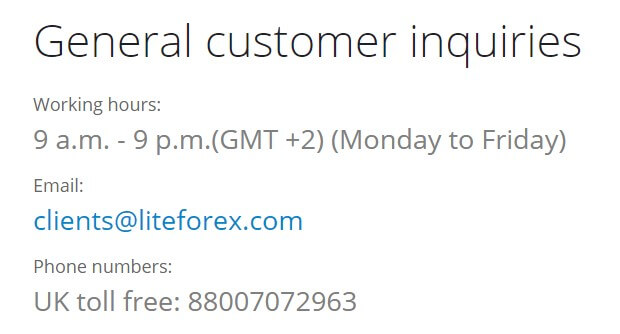 There is an online form to fill in if you wanted to provide feedback, this is a simple web form that once you send you should receive a reply via email. In terms of contacts, there are a number of different emails and phone numbers for the departments mentioned previously as well as a physical address should you wish to send a physical letter.
Demo Account
You can open a Demo ECN account which mimics the trading environment of the ECN account, features include real quotes from liquidity providers, scalping and news trading allowed, market execution of orders with no requotes, unlimited duration of transactions, no Stop & Limit levels, access to all trading instruments. The one important aspect not noted is how long the accounts last, this could be vital as some brokers allow them to be open indefinitely while others limit them to something like 30 days.
Countries Accepted
The following statement can be found on the LiteForex website: "Liteforex Investments Limited does not provide service to residents of the EEA countries, USA, Israel, and Japan." If you are unsure if you are eligible for an account or not then please make sure you get in touch with the customer service team in order to find out.
Conclusion
LiteForex ticks a lot of boxes, it has a competitive trading environment offering decent spreads and commissions. It also gives you a choice of either a spread based system or a commission-based system. Plenty of ways to get in contact with the customer service team and a lot of ways to deposit and withdraw, not to mention the 0 fees on money transfers. Plenty of assets to trade and a high level of leverage at 1:500 can make LiteForex a hard broker to turn down.
We hope you like this LiteForex review. If you did be sure to check out some of the other reviews on Forex Academy to help find the broker that is right for you.