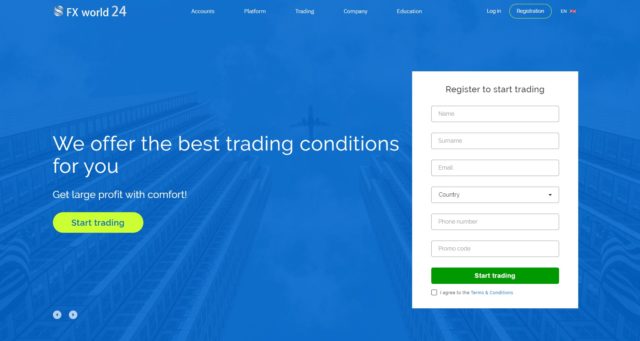 FX World 24 is a forex and CFD broker located in the Marshall Islands. The company offers excellent leverage options and maintains an impressive asset portfolio, but smart investors know that there are a lot more details than just those to take into consideration when choosing a broker. Does FX World keep up with its competition, or will they fall short? Keep reading to find out.
Account Types
FX World briefly mentions that they offer three separate account types on their website, with the advertised account types being Basic, Gold, or Platinum. Upon opening an account, we found that there doesn't actually seem to be an option to select between different accounts, and this isn't mentioned elsewhere or in detail on the website. It's possible that the broker may assign a value to each account based on different factors, but this isn't exactly clear. However, since there do not seem to be any differences or advantages, it's safe to assume that there is only one basic account type.
Fortunately, this account type comes with high leverage options, offers the ability to trade a wide range of products, and more. You'll find out more about how FX World's main account fares in each category below. Note that this broker also offers swap-free Islamic accounts, which is specially designed to meet the needs of Muslim traders.
Platform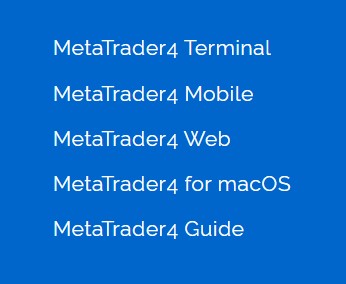 Like many other forex brokers operating today, FX World has chosen the award-winning MetaTrader 4 platform as their only supported platform. MT4 is recognized worldwide for several reasons. To start, the program features a wide range of trading instruments, a user-friendly interface, an array of analytical tools and technical indicators, and a range of helpful trading tools that come built-in for convenience. The MT4 version for PC also allows the trader to install numerous robots, resulting in unlimited analytical possibilities. MT4 is also highly accessible, no traders should have no issues accessing it from a variety of devices.
A download is available directly for PC and the FX World website offers instructions for downloading the program on Mac. MT4 can also be downloaded on mobile, via the App Store or the Google Play Store. We highly recommend downloading the app on your smartphone, since it allows for trading on the go. If you would like to avoid downloading the software, or if the instructions for Mac seem too complicated, you can also access MT4 through WebTerminal, which is the browser-based version of the software.
Leverage
Leverage options differ based on the type of product that is being traded. Options start as low as 1:33 and go as high as 1:300. This leverage cap is much higher than the standard 1:100 cap you'll see with many brokers, so it definitely provides an advantage to traders that prefer making riskier and potentially more-rewarding trades. However, metals are given a stricter leverage cap of 1:100. Note that the leverage cap on precious metals is much higher than what other brokers tend to offer, so there is a potential advantage there if you enjoy the high-risk high-reward possibilities of trading gold and silver with high leverage.
Trading Costs
Forex brokers typically profit from spreads, commission fees, and swap fees. We confirmed that the spreads with this broker are barely above average. Other brokers may offer better spreads than these, so it could be worth looking into. In our opinion, the spread with this broker could be better, but it isn't bad enough to warrant looking elsewhere based solely on that fact. Swap fees are also applicable and can only be avoided by opening an Islamic account. These account types are meant for those of the Muslim faith, so if you don't qualify, then the only way to avoid swap fees would be to ensure that you never hold positions overnight.
When it comes to commission fees, the website does not offer any information. This is definitely a downside, since one may not like the commission fees they are charged once an account has been opened and funded. This does not seem to be the only area where the website can be somewhat vague since the site also fails to provide any information on minimum and maximum trade sizes as well. It seems that this broker certainly needs to provide a more transparent picture when it comes to their specific trading costs.
Assets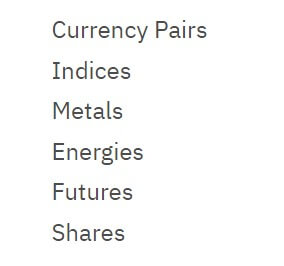 FX World offers more than 55 currency pairs to trade, including majors, cross, and exotic pairs. Indexes, precious metals, commodities, including oil, natural gas, aluminum, and coffee, 13 indices, energies, futures, and stocks. Crypto coins are also available and include Bitcoin, Bitcoin Cash, Ethereum, and more. Altogether, this broker offers one of the most diverse asset portfolios that we've ever seen and are certainly worth consideration based on the variety of choices available.
Spreads
When we tested out a demo account, we found the average spread to rotate around 1.5 pips. While we would love to see a more competitive spread, this option is about what we would expect to see on the higher end of a standard account type with any forex broker. Note that the website does not actually provide any information about their spreads and we were only able to find this information by testing a demo account. The lack of information on the subject was alarming at first since it seemed as though the broker may be hiding outrageous spreads. However, the final verdict is that the spreads are simply on the higher side of average.
Minimum Deposit
FX World requires a minimum deposit of at least $100. Like their spreads, they only get an average score in this category. It's possible to find lower options for certain account types elsewhere, but you won't be able to much with a deposit lower than this regardless. On the other hand, this amount may seem large to beginners and could be too extreme if one simply wanted to test out the deposit and withdrawal methods.
Deposit Methods & Costs
The available deposit methods offered to the clients of FX World include Credit/Debit card and wire transfer. While this doesn't provide a wide variety of options, card and wire transfer are certainly some of the most popular funding methods, so this should satisfy many of their clients. When choosing a deposit method, one may also want to consider the fact that there is a fee for bank wire, but withdrawals are available more quickly. If you choose to fund with a card, you'll be able to avoid fees, but it will take much longer to receive your funds after making a withdrawal. Really, it comes down to whether you'd rather avoid withdrawal fees, or receive your withdrawal faster.

Withdrawal Methods & Costs
On a positive note, FX World does not charge withdrawal fees from their end. Fees are unavoidable, however, if you've chosen to withdraw via bank transfer since banks will charge fees from their end. These fees tend to start around $25 dollars and up, so be sure to check with your specific bank on their fees. If you've chosen to withdraw by card, you'll be able to avoid withdrawal fees altogether. The fact that this broker is offering a fee-free withdrawal method is special and can really save the client money over the long run. If you choose to withdraw by card, you would be able to make smaller withdrawals whenever you wish, without having to wait to avoid paying high fees.
Withdrawal Processing & Wait Time
In order to make a withdrawal, you would need to fill in a form from your account. Withdrawal requests are processed from 9:00 until 18:00 local time (GMT+2), except on weekdays and public holidays. Any request that is sent after 18:00 will be processed the next working day. The fastest withdrawal method would be bank wire, which is available in up to 3 days. Credit/Debit card withdrawals have a much longer withdrawal time that ranges from 5 to 8 days. Obviously, waiting that long for withdrawal is not ideal, so one may want to consider funding with bank wire to avoid the longer processing time.

Bonuses & Promotions
FX World does offer a $200 bonus, but the conditions are nearly impossible to meet. If you're still curious, you should know that 5 million USD would need to be traded with leverage no higher than 1:100 during a 60-day period in order to qualify and withdraw the bonus funds. Even for the most active trader, these conditions are basically impossible to meet. In our opinion, one should simply ignore the bonus opportunity with this broker altogether.
Educational & Trading Tools
FX World provides an educational glossary on its website that offers helpful definitions for terms like 'ask price', 'downtrend', 'hedging', and many more. This is certainly handy if you happen to see terms that you don't understand since there is no need to search all over the web for the definitions, but clear beginners will need more information than what the glossary provides. Demo accounts are also offered and are helpful for those that would like to practice. FX World's resources seem to stop there, however. If you're starting from scratch, you'll still need to search elsewhere to find all of the learning materials you'll need, so it's safe to say that this broker could be offering a lot more in this category.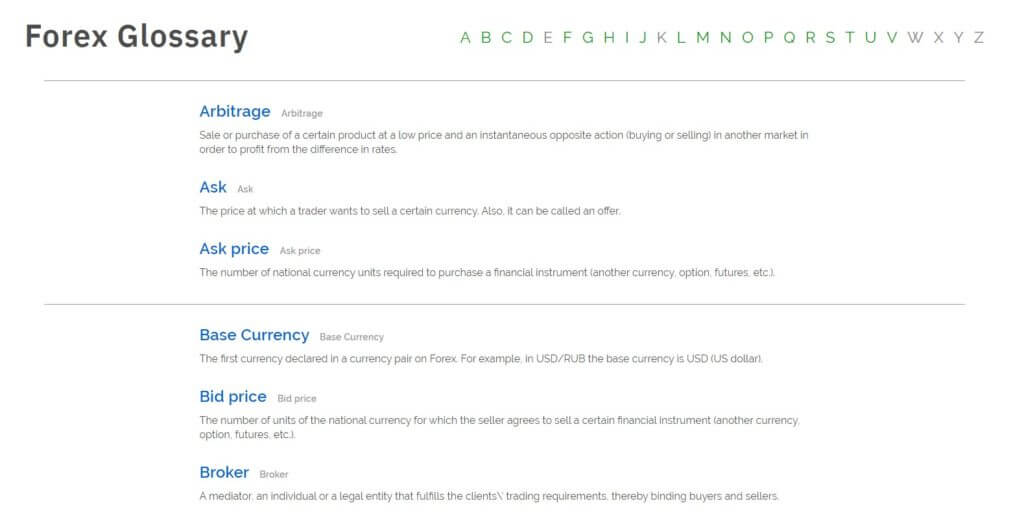 Demo Account
Opening a free demo account with FX World offers many advantages, including the ability to become acquainted with the MT4 platform, a chance to learn and experience trading mechanisms, a confidence boost for those that may be unsure of their skills, the ability to analyze the markets, and experience trading various assets, just to name a few. Trading from a demo account can benefit both beginners and more experienced traders since it helps one to gain knowledge of the financial market and to put that knowledge to use without risking real money. If you're interested in opening a demo account, you can do so by hovering over 'Accounts' at the top of the website and then selecting 'Demo Account'.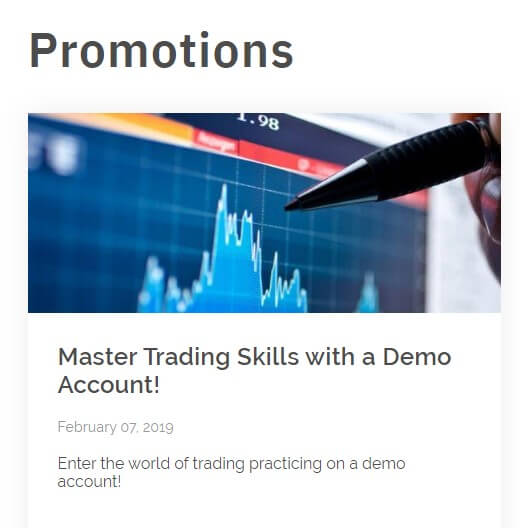 Customer Service
Support is available 24 hours a day Monday through Friday. These lengthy support hours are certainly reassuring, but we were a little disappointed to see that this broker does not offer LiveChat on their website. If you don't know what that is, you should be aware that LiveChat is an instant messaging system available on many forex broker's websites. It could be considered the most convenient contact method available. The company does provide a direct phone number, however, so there is still a quick method available to get in touch with staff. If you prefer not to talk over the phone, or if your issue requires immediate attention, email is also a good contact option. You'll find all of the provided contact information for the broker listed below.
Phone: +442034778012
Email: support@fxworld24.com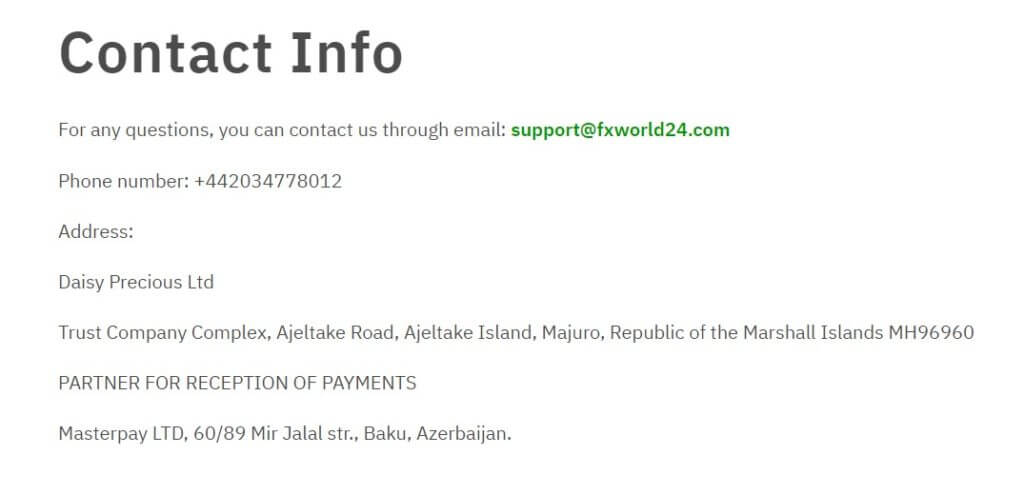 Countries Accepted
With the US being excluded from opening accounts with many brokers recently, we were curious as to whether US-based traders would be allowed to open an account with this broker. Unfortunately, we learned from the account opening section that the US is excluded from signing up for an account through this broker. Even the US Outlying Islands are missing from the selectable options, so there is no way around it. If you're located elsewhere, you should have no issue signing up for an account, but you can always check that your country is available on the signup list should you have any doubts.
Conclusion
FX World is a forex and CFD broker that offers an impressive asset portfolio. One of the biggest advantages to choosing this broker would be the higher than average leverage options, including a notably higher than average leverage option of 1:100 on precious metals. The spreads and minimum deposit requirements with this broker are both average, so there isn't any competitive advantage there. When it comes to funding, options are limited. On the bright side, the two available funding methods are some of the most popular and include credit/debit cards. While you can avoid paying fees by withdrawing via card, the withdrawal times are not ideal. Support is available 24 hours a day, five days a week via phone or email.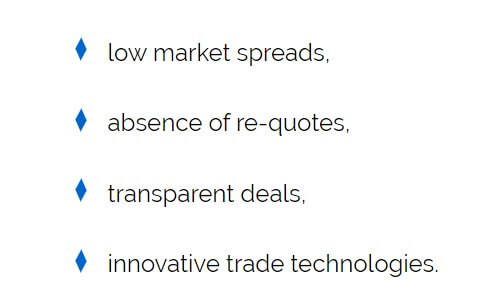 Demo accounts are available, but the educational resources on the website don't go much farther than that. This broker does offer a bonus opportunity, but the conditions that have to be met make it nearly impossible for the bonus to be earned. The website also fails to mention whether commission fees are charged. Those located in the United States are not allowed to open an account with this broker, so you'll have to look elsewhere if located in the US. To summarize, this broker offers great leverage options and a variety of tradable products and supports the MT4 platform. Some of their qualities, including the spreads and deposit minimum are average. The biggest downsides seem to be the longer processing time for withdrawals, the lack of explanation on commission charges, and the fact that they do not support clients from the US. If you feel that the downsides are reasonable, then there is certainly potential to earn with this broker.