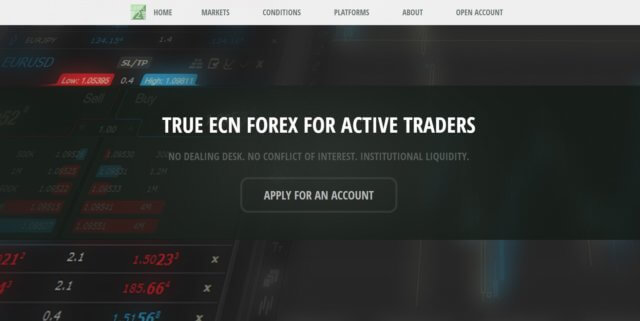 Level2Forex is an online broker that focuses solely on providing major, minor, and exotic currency pairs with ECN liquidity. Aside from describing their mission to offer premium trading conditions, institutional spreads, a transparent order book, and mentioning their desire to be the best ECN forex broker, the broker doesn't really provide us with much information about their background. Further research doesn't seem to reveal this information, so we are left with the disadvantage of not knowing what country the broker is located in, when they were founded, or whether they are under any regulatory oversight. Keep reading to find out everything we know about the broker's conditions.
Account Types
Level2Forex doesn't offer different account types, although the account's balance would directly affect leverage and margin requirements. There is a $500 deposit requirement, and the broker begins to lower leverage options and raise margin requirements if clients deposit $10,000 or more. The broker claims that their NDD experience grants access to extremely tight spreads, but the website isn't forthcoming with exact figures. We do see a clear explanation of commission fees associated with opening an account, which is $0.04 per side, or $0.08 round turn. Traders will also want to keep in mind that the broker is currently focused on providing currency pairs for trading, so there won't be a variety of other asset classes to choose from. We've provided a quick outline of the only available account below.
Standard Account
Minimum Deposit: $500 USD
Leverage: Up to 1:10, 1:50, or 1:100
Spread: NA
Commission: $0.08 per 1000 round turn
Platform
Those that choose to open an account through this broker will be trading from the eFX Cloud X Station Pro trading platform, which is available on the web, or downloadable on desktop and mobile devices. Within the platform, traders will have access to lightning-fast one-click trading, the ability to trade from charts by right-clicking on any forex chart, an economic calendar, and a built-in trading calculator. The broker claims to have chosen this platform because of its feature-rich, scalper-friendly, next-generation design. One advantage this platform has over the more popular MetaTrader platforms would be the ability to run on a Mac with no download issues; however, we still feel a little disappointed that MT4 or MT5 isn't available.
Leverage
The broker sets three different leverage caps that are dependent upon the amount of funds within the client's account. Those with less than $10,000 will have access to the broker's maximum cap of up to 1:100. Note that this amount is fairly restrictive when compared to other options on the market. Still, considering the risks involved with trading with higher leverages, many traders do prefer to trade with smaller leverage. The cap is set at 1:50 for accounts with a balance between $10,000 and $500,000. Those with more than $500,000 in their account will only be able to use a leverage of 1:10.


Trade Sizes
Accounts support the trading of micro-lots (1000 units of the base currency). There is no mention of maximum trade sizes anywhere on the website. A margin call occurs at 50% of the account's margin requirement, while stop out occurs at 30% of the account's margin requirement, which is based on the account's total balance. Margin requirements have been listed below.
Below $10,000: 1%
$10,000 – $500,000: 2%
More than $500,000: 10%

Trading Costs
The broker profits through spreads, commission fees, and swaps. Commissions are charged at $0.04 USD per 1000 (micro lot) per side. The round-turn cost would be $0.08. Swaps are charged on positions that are held open overnight, and the only way to view the long and short charges would be through the trading terminal. Sadly, we don't get any information on the website related to spreads, so this does leave one wondering if the options are competitive. There are no extra costs, like inactivity fees, platform fees, or other unnecessary charges.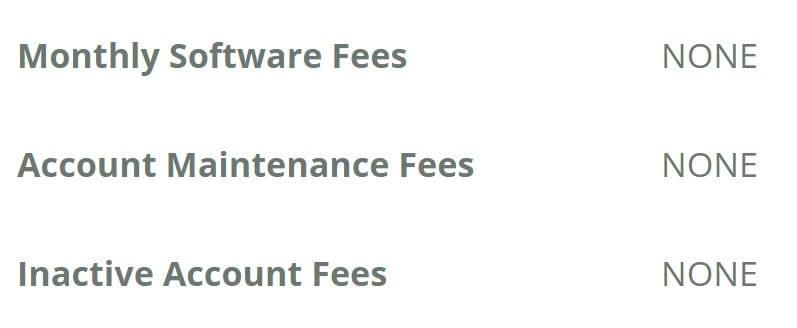 Assets
This broker is primarily focused on providing currency pairs and claims that different asset categories may be added in the future. In total, we counted 48 available pairs, which are divided into majors, minors, and exotics, with 17 of the options being exotic. Traders that are looking to trade CFDs, like commodities or oil, gas, etc. will likely do better choosing a different broker, since many forex brokers do offer at least a few more categories. Otherwise, we would hope that Level2Forex would expand these options in the near future.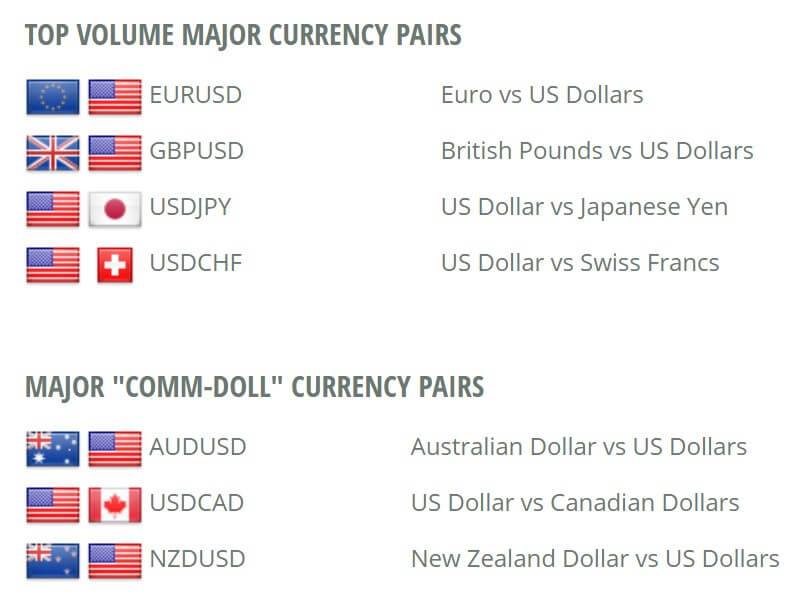 Spreads
Level2Forex is a Non-Dealing Desk broker, which essentially allows them to bring traders extremely tight market quotes. Prices are quoted at 5 decimals on non-JPY pairs and 3 decimals on JPY pairs. However, the broker's clear avoidance of providing exact figures on spreads leaves us wondering if the spreads are as tight as advertised. Also, traders will want to remember that times of market volatility could make spreads fluctuate more widely.
Minimum Deposit
The minimum deposit requirement to open an account with this broker would be $500 USD. Some traders may feel that the minimum is rather high, especially considering that many others offer accounts for $250, $100, or less. Accounts don't have a maximum balance, making it possible for traders to deposit $500,000 or more if they would prefer to. Depositing a larger amount ($10,000 or more) wouldn't really result in any clear benefits, so there's no pressure for traders to make a significant deposit to gain access to better conditions.
Deposit Methods & Costs
At the bottom of their website, Level2Forex advertises Visa, MasterCard, and Maestro cards as available deposit methods and we would assume bank wire is also offered for depositing. We hoped to find more information somewhere on the website but found the broker to be extremely vague when it comes to funding accounts. We would usually suggest making a small test deposit in this case, but the broker's $500 deposit requirement makes it impossible to do so. If you're depositing via bank wire, you should be able to check with your bank to see if they will place any charges from their side.

Withdrawal Methods & Costs
Withdrawals are most likely available through cards and bank wire, with a requirement for withdrawals to be processed back to the original deposit method. The broker fails to give us any information about potential fees that will be charged on outgoing withdrawals. This is concerning since these fees can vary so widely. Some brokers offer completely fee-free withdrawals, but more often than not we see some type of fee charged, especially in the case of bank wires.
Withdrawal Processing & Wait Time
Once again, we can't provide an accurate timeline of long it could take for clients to receive funds. The lack of information is likely a sign that processing times could be lengthy. Hopefully, the broker would manage to process those withdrawals within a couple of business days, but the lack of instant customer support options and direct phone numbers suggests that the broker may be working with a smaller financial team. This could mean extended withdrawal processing times.
Bonuses & Promotions
We weren't surprised to find that the broker wasn't offering any extra options as far as bonuses or promotions. More often than not, smaller brokers don't have the resources to make these options available to their clients. Traders should never choose a broker based on these options alone, but being granted a deposit bonus, welcome bonus, or other bonus does seem like a nice incentive for signing up for an account.
Educational & Trading Tools
Level2Forex fails to provide any type of educational resources or trading tools on their website. Beginners will always be able to look elsewhere on the web for those resources, but it does seem so much more convenient when brokers offer those things directly. Others typically offer articles and some even provide free video tutorials, ebooks, webinars, seminars, etc. The broker does offer free demo accounts, but this won't be enough for those that don't understand key terms and other important factors that must be considered when trading.
Demo Account
Anyone that wishes to can open a free demo account from the broker's homepage with no need to sign up for a live account. Opening a demo is a risk-free opportunity that allows traders of different skill levels to practice or test out the broker's live account conditions. Level2Forex does allow clients to select a leverage option from 1:1 up to 1:100 for their demo account and it isn't clear how much virtual currency will be applied to those accounts.

Customer Service
Traders that want to get in touch with a member of the broker's customer service team may be frustrated to find that the only way to reach out is by filling out a contact form on the website. The form doesn't ask for a phone number, so it is unclear if the broker is willing to offer callbacks. There is also no listing of business hours, although we would assume that support would only be available on weekdays from certain hours. Traders should expect to see a wait time of at least a day or two before support would respond to any contact request.
Countries Accepted
Level2Forex reserves to right to restrict service to any client based on their country of residence. At the bottom of their website, the broker does mention that the website isn't intended for residents of the USA. The wording left it unclear as to whether these residents would be able to sign up for an account. We did confirm that the United States and United States Minor Outlying Islands are missing from the registration list, making it impossible for those clients to open an account.
Conclusion
Level2Forex is an online broker that focuses solely on the trading of currency pairs from the eFX Cloud X Station Pro platform. It costs at least $500 USD to open an account with this broker and there are no incentives for depositing larger amounts. Leverage caps are set at 1:10, 1:50, and 1:100, depending on the account's balance. The broker doesn't offer any information about their spreads, which could be a red flag.
Traders should also keep in mind that aside from the fact that cards are accepted, the website fails to offer any information related to funding. This may indicate high fees and unfavorable processing times. Getting in touch with a support agent could be frustrating, as the broker doesn't even provide a direct email address.
Clients won't find any ongoing promotions or bonuses offered through the broker and the website is also missing trading tools, although demo accounts are available. Traders located in the United States will not be able to sign up for an account through this broker, but others seem to be welcomed.