Institutions Ditching Gold ETFs For Bitcoin – JP Morgan Opens Up
The demand for Grayscale's Bitcoin Trust has increased so much lately that it has surpassed all gold ETFs combined, according to JPMorgan Chase, the largest bank in the US.
JPMorgan noted that Bitcoin is eating away at gold ETFs demand very quickly. The news came out in a report shared by Michael Sonnenshein, who is currently the managing director of Grayscale Investments.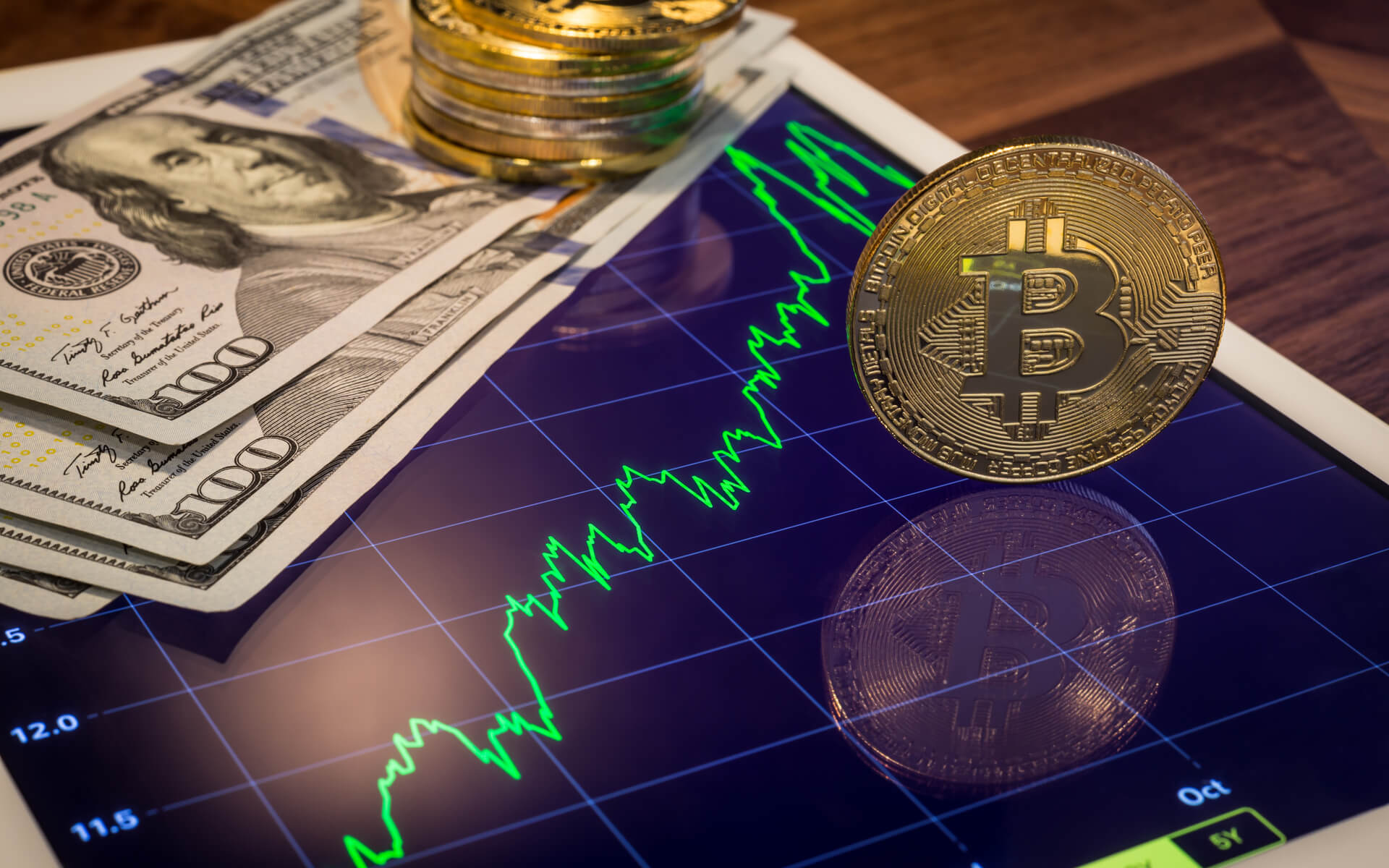 More and more institutional investors, such as family offices, are now viewing the world's largest cryptocurrency as an alternative to the yellow metal used to be a hedge and the go-to safe-haven.
The Grayscale's Bitcoin Trust flow trajectory in October became significantly steeper, while all gold ETFs remained basically flat. "The contrast between gold ETFs and Grayscale Bitcoin Trust lends support to the idea that investors that invested in gold ETFs previously, such as family offices, maybe looking into Bitcoin and seeing it as an alternative to gold."

Bloomberg's report dating from September showed Grayscale's Bitcoin Trust is outperforming 97% of all US ETFs. The bullish report regarding Bitcoin's adoption caps off an amazing week for the crypto asset management firm. Sonnenshein stated that his company had recorded the largest raise across its suite of products, totaling $237 million.
While GBTC remains the most popular investment vehicle for Grayscale, the Ethereum Trust is also gaining a lot more traction lately, with a record-shattering $58 million.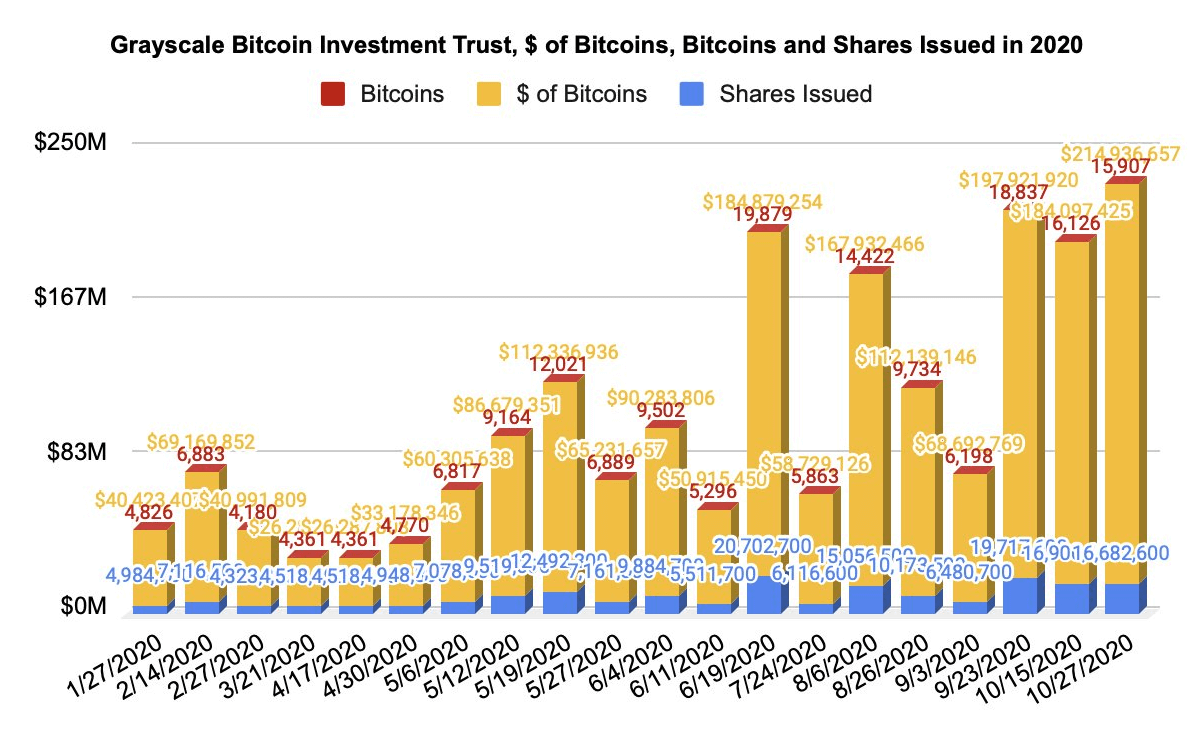 Last month, Grayscale's Ethereum Trust became an SEC-reporting company, which means that it now has to file quarterly as well as annual disclosures with the US securities regulator. The company had over $1 billion worth of inflows in its third quarter of 2020. Its inflows in 2020 are now nearing a whopping $3 billion. Overall, Grayscale has over $9.1 billion worth of assets under management.
All in all, the trend of crypto surpassing traditional asset classes in terms of performance is becoming a trend, which is certainly bringing more and more investments to the sector. With so many institutions joining the movement lately, cryptocurrency is poised to receive the attention of the broader masses in the short future.