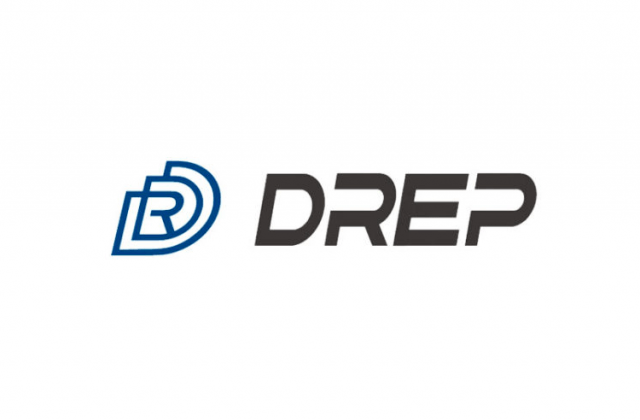 The current setup of blockchains is extremely fragmented, with each individual blockchain existing in an isolated island of sorts. This has severely limited the adoption of blockchain. Another pain point is every blockchain has its own 'adherents' or fans who prefer it over the rest. As a result, developers have to make decentralized applications (DApps) that cater to multiple bases. This promotes further segregation of data and users. 
DREP is a new blockchain project that wants to solve this. It intends to use cross-chain technology and proprietary development kits to make it easier for developers to create and deploy smart contracts on multiple chains.
In this guide, well explore how the DREP team hopes to accomplish this. We'll also examine the platform's 'native token, DREP, and where it fits in the picture. 
Breaking Down DREP
Launched in October 2019, DREP is a blockchain effort that wants to facilitate the interoperability of blockchains. The DREP team wants to build a more open blockchain network that will replace the current segregated setup of blockchains. DREP believes this fragmented setup of blockchains holds back the potential of blockchain. Any single blockchain can only support a limited number of applications, while a large, interconnected network can accomplish so much more. 
The DREP platform wants to provide "connectors and toolkits" for developers to easily integrate decentralized applications, built-in wallets, crypto exchange platforms, and so on. DREP Chain relies on the Delegated Byzantine Fault Tolerant consensus algorithm to secure the network. DREP Chain smart contracts are also compatible with Ethereum Virtual Machine's smart contracts.
DREP envisages the following for blockchain: 
facilitate its commercialization

provide a personal and customized experience for both individuals and entities

resolve user fragmentation and promote data connectivity and sharing across chains
Below, we'll take a look at how exactly DREP proposes to accomplish these goals.
Smart Pipeline
DREP proposes the idea of a 'Smart Pipeline' that can process data more efficiently. A Smart Pipeline is capable of processing more complex applications than smart contracts. Let's see how and why: 
The maximum data that a block can handle is limited. Consider, for example, that on Ethereum, the maximum gas one can use for one block is 10 million. This means developers can only process data up to a certain limit or they risk congesting the network. This restricts the creativity and scope of DApps that can be deployed

Smart contracts do not have an 'active calling function.' This means they cannot complete tasks that need external scripts
Smart Pipeline has the following advantages: 
It can handle more complex processes

Unlike smart contracts, it doesn't rely on gas, and that means it can support more advanced applications

Thanks to its use of the WASM virtual machine, it supports all types of programming languages. Developers can write code in any language and then compile it into WASM bytecode
Delegated Byzantine Fault Tolerant (DBFT) Mechanism
DREP utilizes DBFT, a consensus mechanism that borrows from both Delegated Proof of Stake (DPoS) and Practical Byzantine Fault Tolerant (PBFT) consensus mechanisms. In DBFT, participants known as trustees are in charge of maintaining a healthy operation of the network. Trustees are interested with the following responsibilities:
Ensuring a stable server network for normal node operations

Ensuring nodes receive transactions that have been broadcasted on the blockchain

Ensuring the verification of transactions

Ensuring nodes add transactions on the database after they're verified

Taking part in the governance of the DREP network
The DREP Token
DREP is the native token of the DREP Chain, and it plays the following roles in that ecosystem: 
As payment for transactions across subchains

As an in-game currency for games based on the DREP blockchain

As payment for assets in the DREP client
The token was distributed in the following manner: 
1.85% for the Strategic Token Sale 

4.50% for the Private Presale

9.30% for the Public Presale

6% for the Public Sale

10% for the Gate.io Startup Sale

18% for Ecosystem Development 

15% for the Developer Community

17.8% for the Team and Advisors

17.55% for the Foundation Reserve
Key Metrics 
As of August 21, 2020, DREP traded at $0.002998, and it had a market cap of 10.3 million that placed it at #494 amongst all cryptocurrencies. The token had a 24-hour volume of 1, 160, 272, and it had a circulating supply of 3, 449, 682, 632, and a total and maximum supply of 10 billion. DREP's highest and lowest ever price was $0.005878 (May 21, 2019) and $0.000689 (March 13, 2020), respectively.
Buying and Storing DREP
Today, you can find DREP at Binance, HotBit, BitMax, Gate.io, Binance DEX, and BitHumb for the exchange of USDT, BTC, BNB, and ETH. 
You can store DREP tokens in the official DREP wallet available for both iOS and Android. 
Final Words
DREP is trying to solve the persistent problem data silos in blockchain with its ingenuine Smart Pipeline concept and more. It's certainly not the first blockchain project trying to do so, but its unique approach to the issue may well get it ahead. Blockchain interoperability proponents and enthusiasts will be watching the project closely.