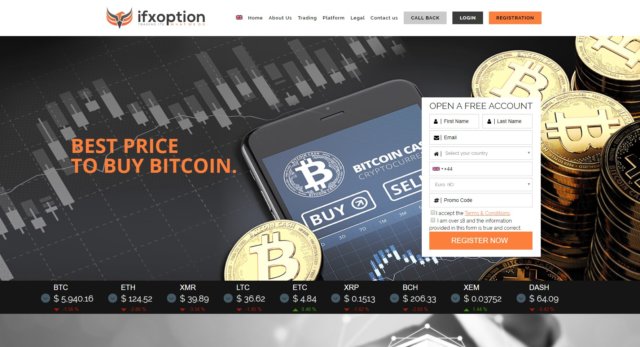 IFXOption is a Hungarian foreign exchange broker based out of Budapest. They have outlined some of their main objectives.
Their key strategies include:
Ultra-fast trade execution with no-dealing-desk intervention
Aggregation of prices from multiple LPs & access to the deep liquidity pool
Ongoing investment in technology & research
Their visions:
To make trading accessible to all by offering ongoing support & resources
To continuously update our services to meet trader demands
To lead the way by supporting transparency & the adoption of ethical trading
practices throughout the industry
And their values:
Unwavering commitment to transparency, excellence & innovation
Investment in technology and research
As we go through this review we will see if they manage to achieve these targets and values and to see how they compare next to the competition.
Account Types
Should you decide to sign up with IFXOption you will have a choice of three different accounts. Each comes with their own opening requirements and trading features, so let's look at what is on offer.
Mini Account:
The mini account requires a deposit between $300 and $5000 in order to open. The account comes with leverage up to 1:200, access to an account manager, education and a demo account.
Silver Account:
This account requires an increased deposit of between $5000 to $20000, the account can be leveraged up to 1:500, has access to an account manager, education and demo accounts. The account also comes with a savings plan, loads, lower commissions and swaps, can operate risk-free and gets one free withdrawal per week.
Gold Account:
This account requires a deposit of over $20,000, the account can be leveraged up to 1:1000, has access to an account manager, education and demo accounts. The account also comes with a savings plan, loads, lower commissions and swaps, can operate risk-free and gets one free withdrawal per week.
Platforms
IFXOption uses its own online and mobile trading platform. The only information that they are giving away is the fact that the platform is fast and provides quick execution even during times of high volatility. It is also useable as a desktop WebTrader as well as an app for Android and iOS devices. We did not get to test out the platform, but it is quite a basic platform, offering basic functionality and limited analysis capabilities, it does have built-in news fees and calendar and allows for the modification of trades.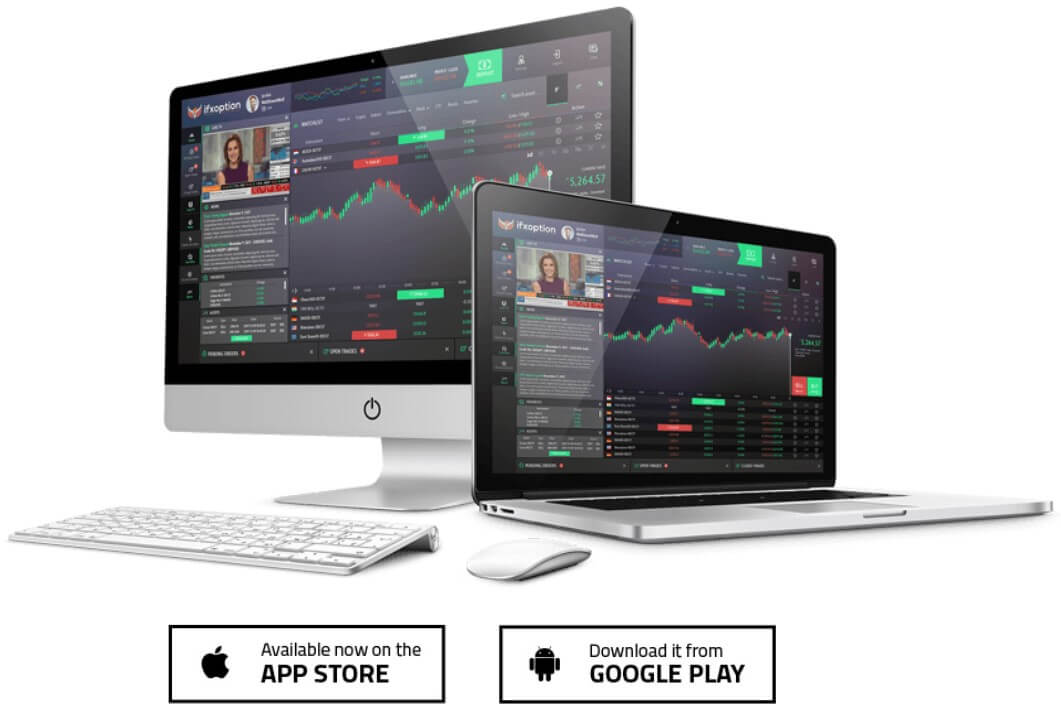 Leverage
Depending on your account, you can get leverage up to 1:1000. We have listed the three accounts below along with their respective maximum leverages.
Mini Account: 1:200 max leverage
Silver Account: 1:500 max leverage
Gold Account: 1:1000 max leverage
Trade Sizes
Trade sizes on all three account types start from 0.01 lots. We are not sure what the maximum trade size is or how many trades you are able to have at any one time.
Trading Costs
We know that there are added commissions as there is a discount on them for higher-tier accounts. However, we do not actually know what they are as there is no mention of them on the site apart from that little bit of information, so we do not know how expensive it is to trade with IFXOption. We also know that there are swap charges, but again we are not sure what they are for this broker, they will be charged when holding trades overnight and can normally be viewed within the trading platform that you are using.
Assets

There is a large selection of tradable assets available, we have outlined them below so you can get an understanding of what is available to trade.
Currencies:
AUDCAD, AUDCHF, AUDJPY, AUDNZD, AUDUSD, CADCHF, CADJPY, CHFJPY, EURAUD, EURCAD, EURCHF, EURDKK, ERUGBP, EURHUF, USDZAR, EURILS, EURJPY, EURNOK, EURNZD, EURPLN, EURSEK, EURTRY, EURUSD, GBPAUD, GBPCAD, GBPCHF, GBPJPY, GBPNZD, GBPUSD, NZDCAD, NZDJPY, NZDUSD, USDCAD, USDCHF, USDDKK, USDHKD, USDHUF, SUDILS, USDJPY, USDNOK, USDPLN, USDRUB, USDSEK, USDSGD, USDTRY.
Crypto: BTCEUR, BTCUSD
Commodities: Cocoa, Coffee, Copper, Corn, Cotton, Crude Oil, Gold, Natural Gas, Palladium, Platinum, Silver, Soy Bean, Sugar, Wheat.
Indices: CAC 40, DAX, Dow, FTSE, Hang Seng, NMasdaq, Nikkei, S&P 500.
Stocks: Plenty of stocks are available including the likes of American Express, Apply, Coca-cola, Google, Intel, Microsoft, Sony, and Yahoo!
Spreads
The spreads are not shown on the site, so instead we had to look elsewhere,e we found examples of spreads on three different sites which are all around the same value which leads us to believe that they are accurate enough for us to use. The spreads for EURUSD (which are the lowest spreads) seem to start at around 3.6 pips, this is extremely high, and when adding on whatever commission is also present can make it extremely expensive to trade here. The spreads are also variable which means they will move about based on the markets. Different instruments will also have different starting spreads, so while EURUSD may start at 3.6 pips, others will be seen higher.
Minimum Deposit
The minimum amount required to open up an account is $300 which will allow you to open up a Mini account. We do not know if this amount is reduced for subsequent top-up deposits once an account has been opened.
Deposit Methods & Costs
There doesn't actually seem to be any information on the site regarding the deposit methods which is a shame as many potential clients will want to know that there preferred method of transferring funds is available. We also do not know if there are any added commissions when depositing into IFXOption.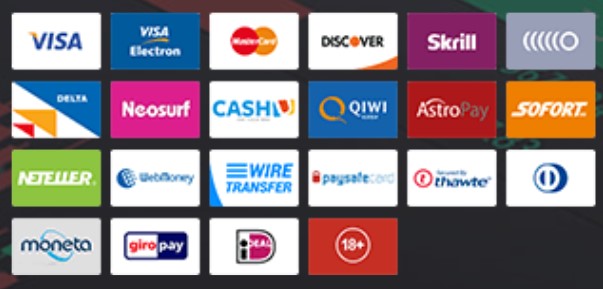 Withdrawal Methods & Costs
We also do not have any information surrounding the withdrawal methods. This is another big disappointment, as while it may be important to know how to get your money in, many will feel that it is even more important to know how you can get it out. There is also no information surrounding any potential fees, so not only do we not know how to get our money out. We do not know if it will cost us something to do it. We expect that there are withdrawal fees, as the account comparison pages offer one free withdrawal per month for the higher tier accounts, indicating that there are fees on the lower tier account and for subsequent withdrawals.
Withdrawal Processing & Wait Time
We also do not know what the processing times are. We would hope that any withdrawal requests would be fully processed within 7 days of the request being made.
Bonuses & Promotions
Looking through the site, we did not come across anything that leads us to believe that there are any active promotions. This does not mean that there won't be any, so if you are looking for bonuses then you could always contact the customer service team to see if there are any promotions or bonuses coming up that you could take part in.
Educational & Trading Tools
The account comparison page indicates that there is education provided with all three accounts. However, there is no information surrounding this on the site so we assume that this is either provided within the trading platform itself or within the backend of the website. At any rate, we are not able to access it and so cannot comment on how helpful it may be.
Customer Service
The customer service team can be contacted in a number of ways, we do not know what their opening times are though.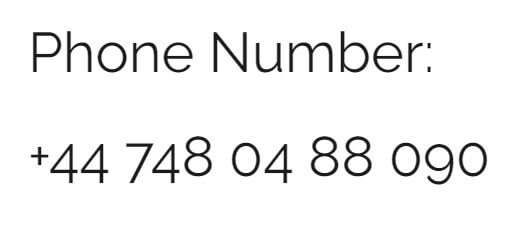 You can use the online submission form, simply fill it in and wait for a reply via email. They have also provided a postal address, email address, and phone number so you have a choice of methods available to use.
Address: St. Paul's Churchyard, London EC4V 5EY, UK
Email: info@ifxoption.com
Phone: +44 748 04 88 090
Demo Account
The account comparison page indicates that there are demo accounts available, you just need to create on from within the back end or on the trading platform itself as there isn't a way to open one from the site directly. The demo account should allow you to test out the markets, and new strategies without having to risk any of your own capital.
Countries Accepted
The statement on the site isn't very clear and simple states "…it is the responsibility of all visitors to the website to ensure that their interaction with the website is strictly within the frame of the law and corresponds to the strictures enforced in their own country of residence". As this isn't very clear, we would recommend contacting the customer service team to see if you are eligible for an account prior to opening one up.
Conclusion
IFXOption offers three different accounts with various different features, the leverage available can go as high as 1:100 which is extremely high. Sadly, the other parts of the trading conditions aren't great. Spreads are as high as 3.6 pips with an added commission, so it is very expensive to trade here. There is also no information surrounding the funding and fees, which means we do not know how to get money in or out or how much it will cost us. That missing information along with the very high trading costs means we will have to recommend looking elsewhere for a broker to use.