The AUDJPY cross, in its hourly chart, shows the bounce reaction that the price made once the cross touched level 59.869 being the lowest level since early March 2009.
The bearish momentum accelerated aided by the plummetting of the global stock markets, worried by the COVID-19 impact, which pulled down the Australian Dollar and pushed up to the Japanese Yen.
The measure that was taken by the RBA at its last monetary policy meeting, in which it reduced the interest rate to 0.5%, prompted the Australian currency to rise and bounce off from the lows reached.
The pierce of the psychological support at level 60, drove the pair to jump more than 400 pips. At the same time, the RSI oscillator began to move above level 60, which makes us suspect that traders' market sentiment is changing its bearish bias to bullish.
A bullish position will activate if AUDJPY rises and closes above 65.378. If this movement occurs, the cross could advance until level 70. Our protective stop locates at 62.44.
Finally, if the price action doesn't confirm the bullish breakout, the bearish bias will continue driving the market sentiment.
Chart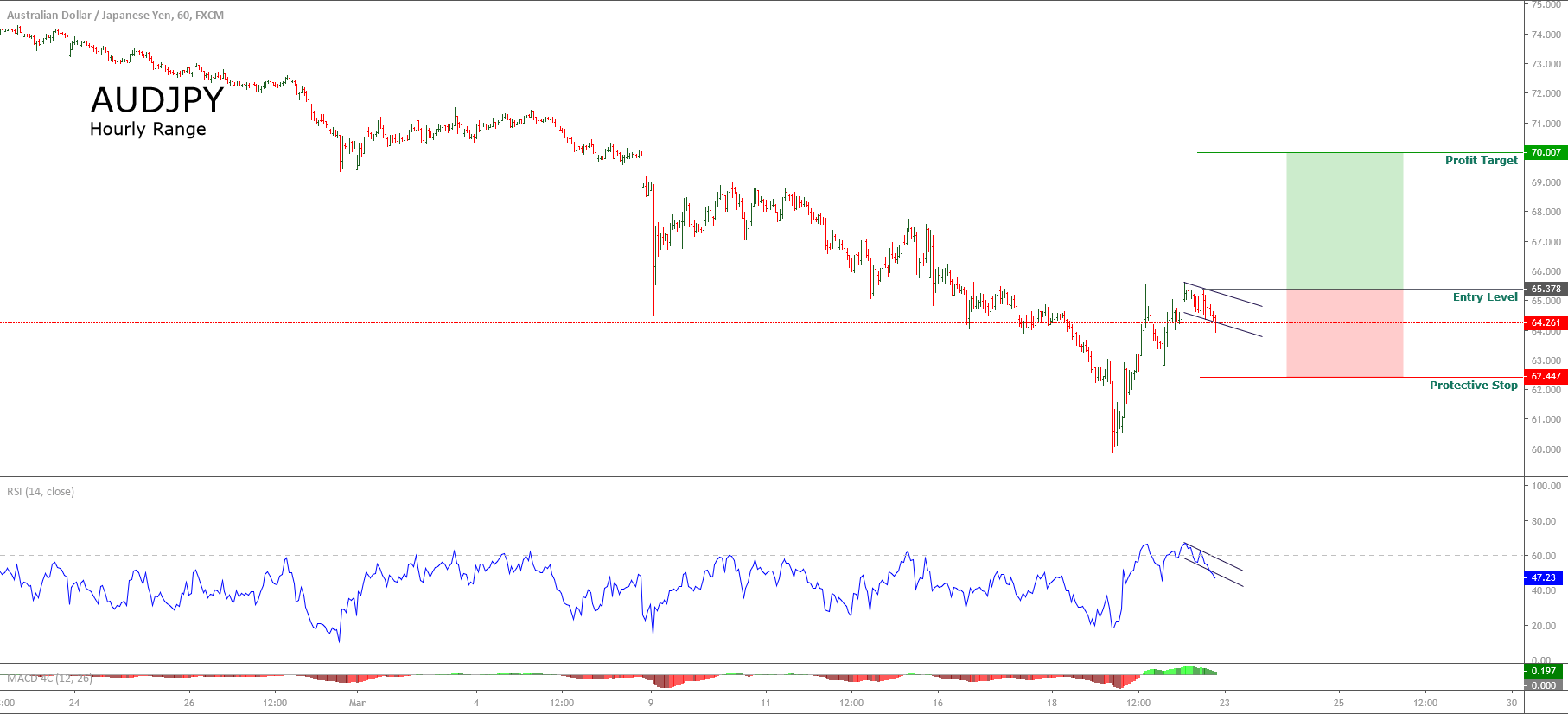 Trading Plan Summary
Entry Level: 65.378

Protective Stop: 62.447

Profit Target: 70.007